Part 1.8 NA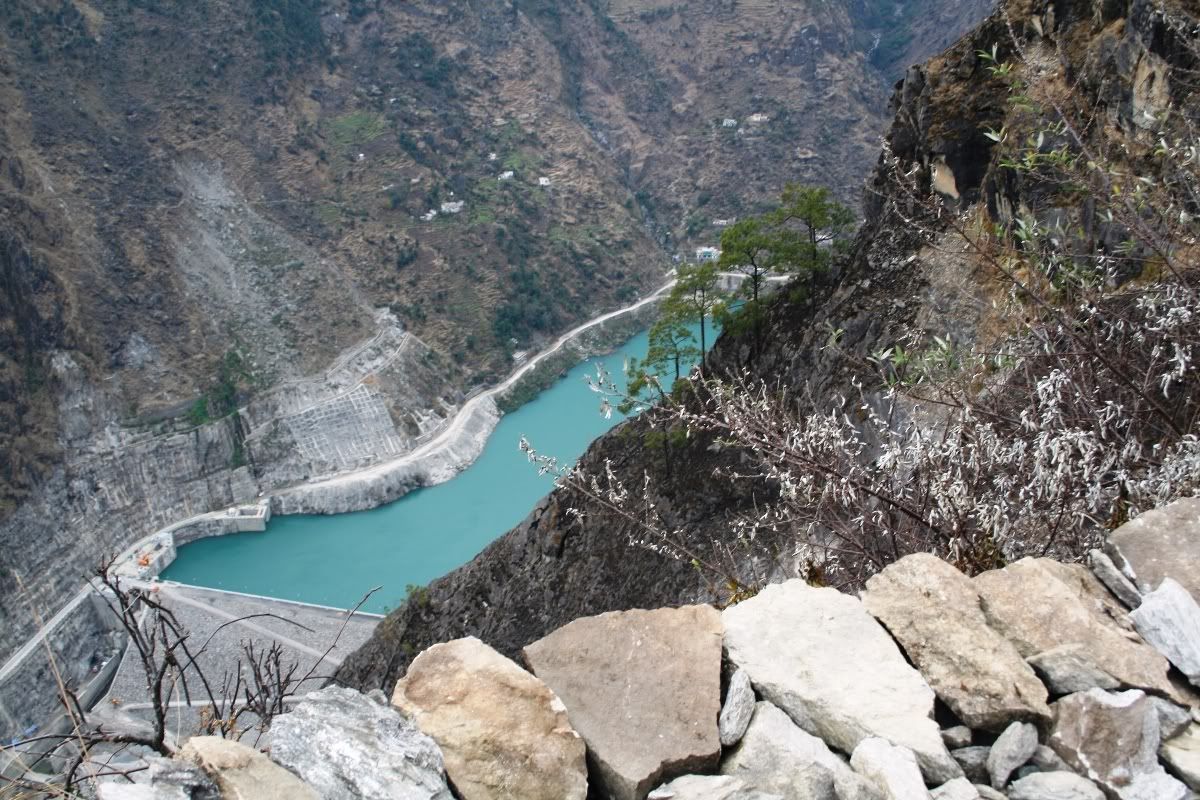 Time to go back....and this is the lake formed by the dam on the Dhauli Ganga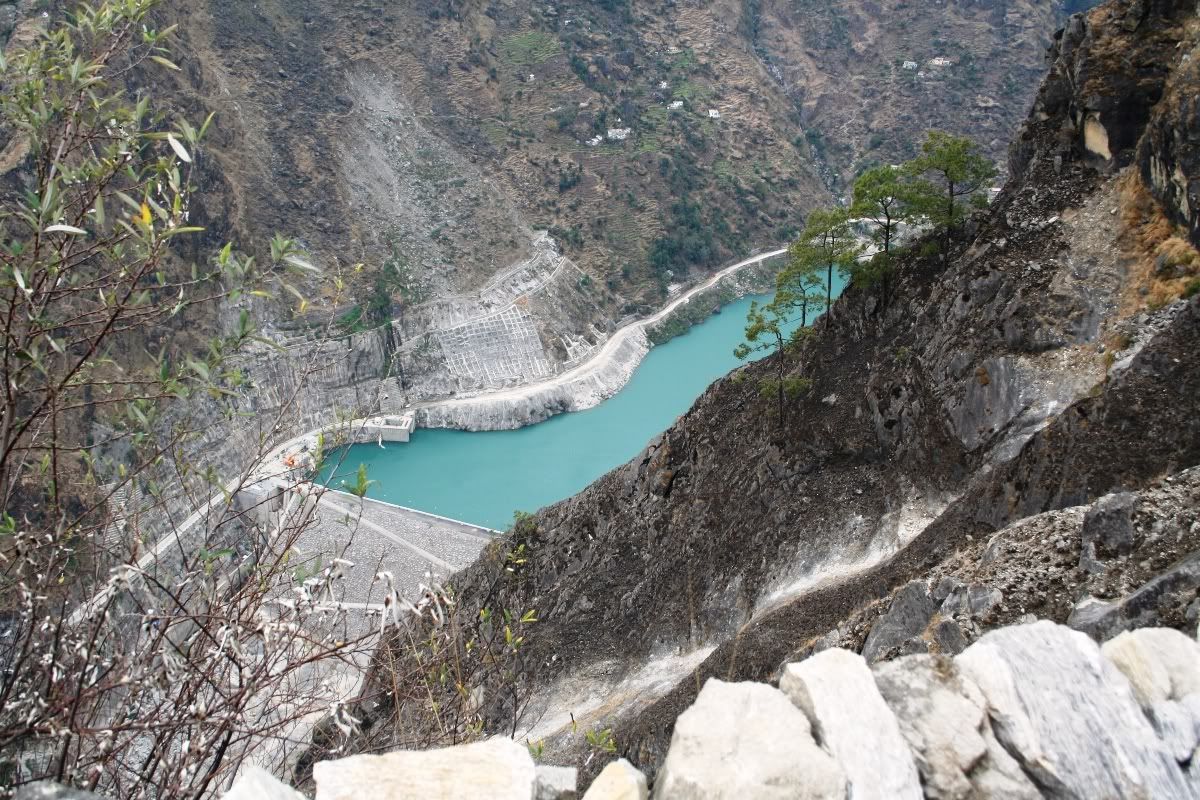 wow, that is a sheer drop....!!!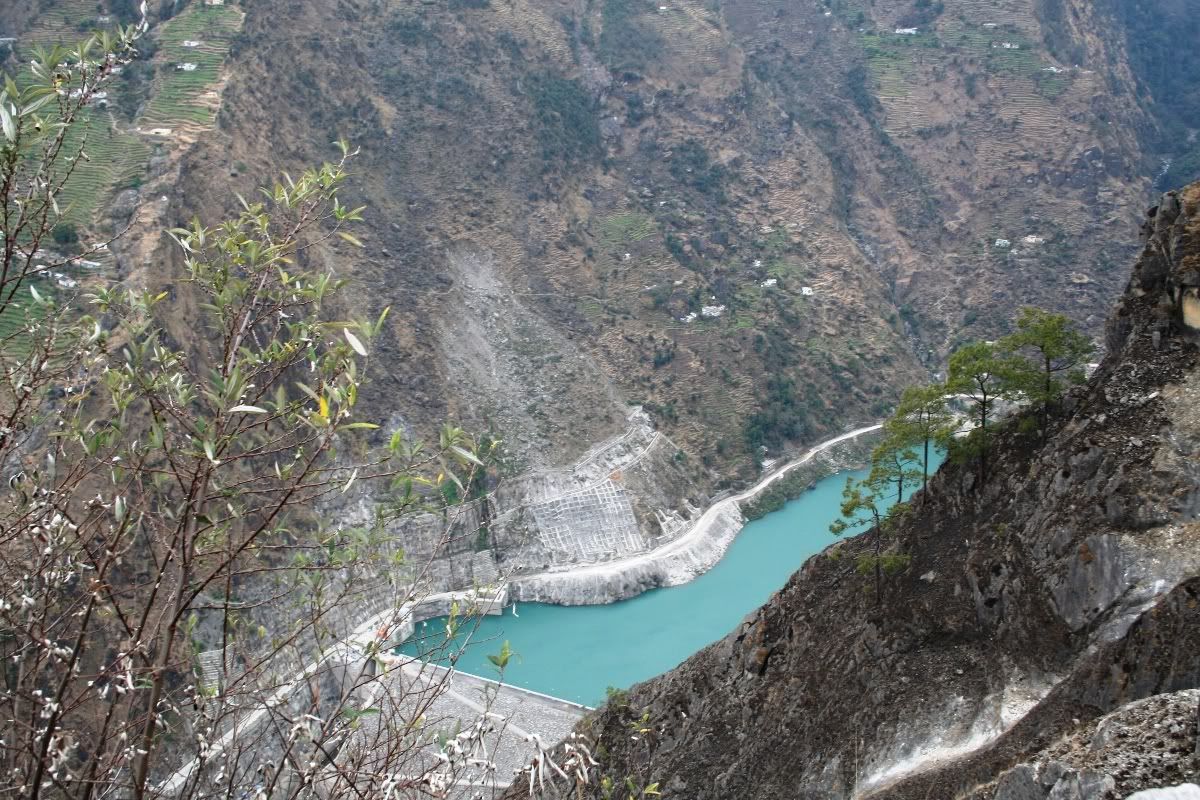 green water...!!!
While on the way back, we stopped to get a few snaps of this lake...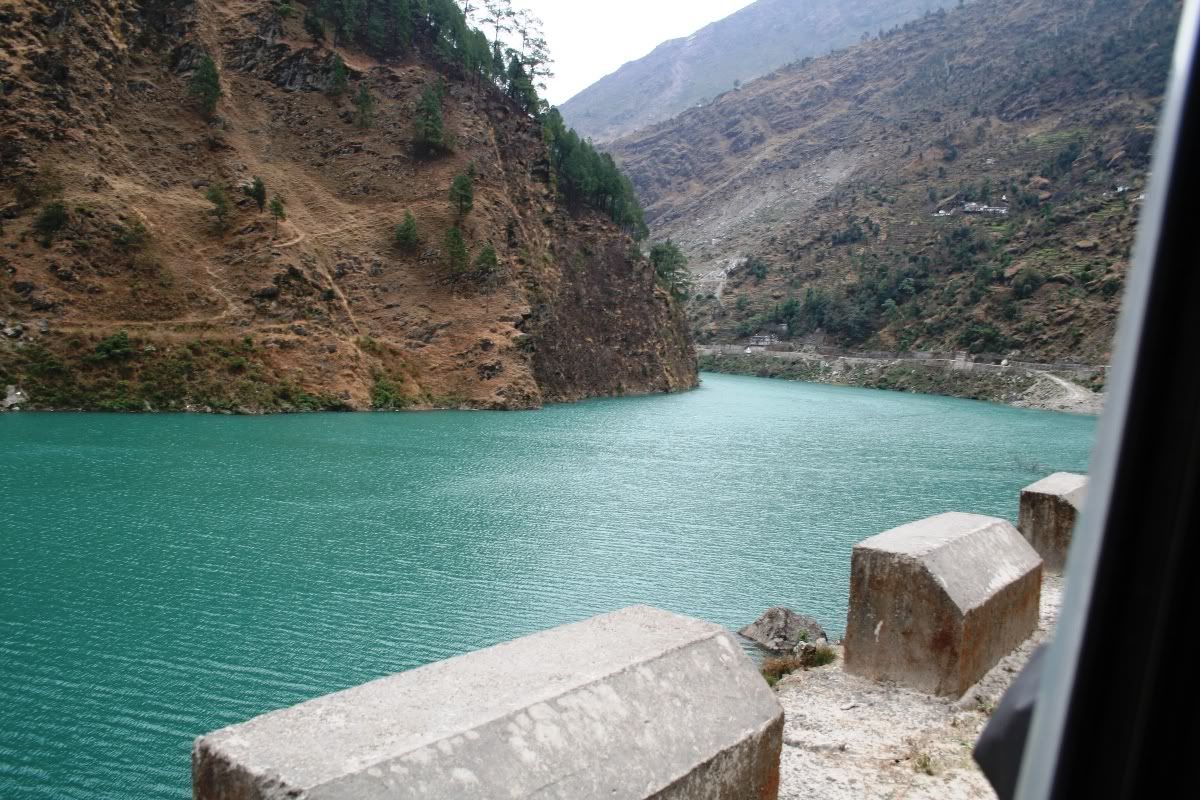 What a beautiful sight...
Look at this ..awesome!!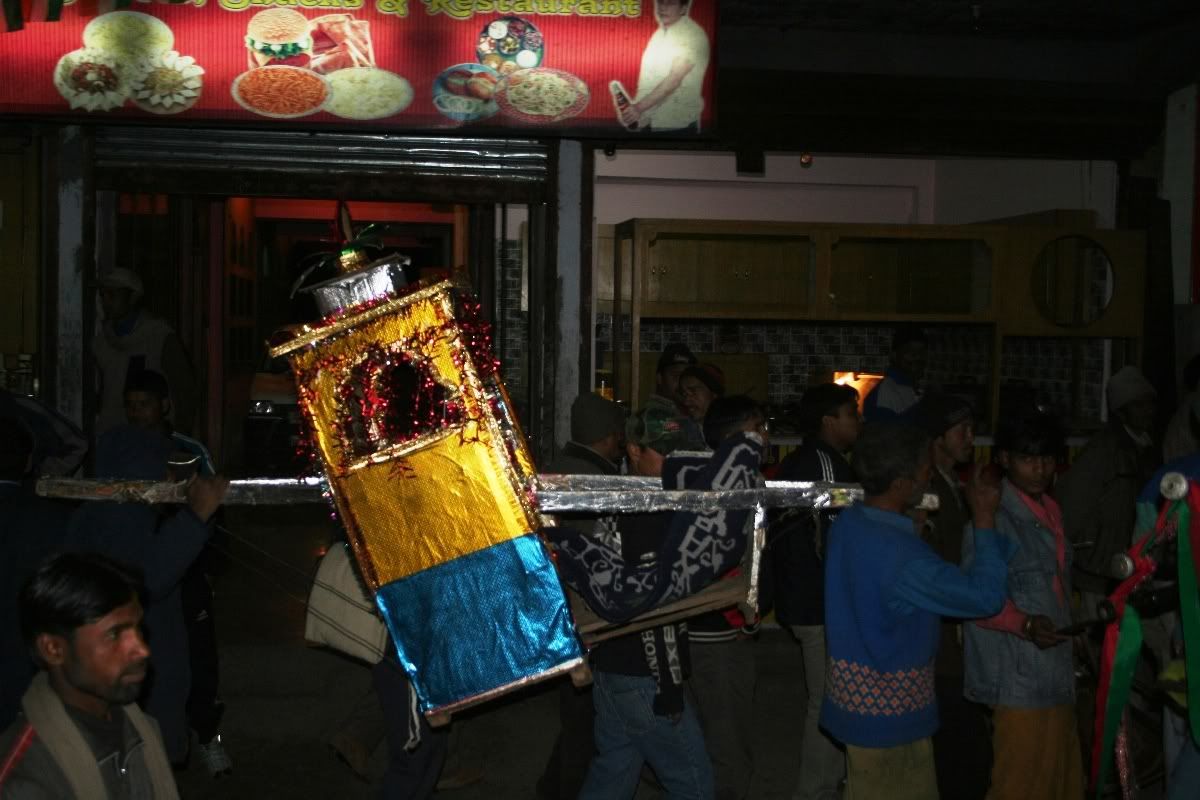 Back to Dharchula. There was a marriage procession going along.
The bridegroom
day 11
we took a small trip to nepal ;-), bought some nepali topis (nepali caps) and then came back to india. then we hitched the bus back to madkot. it was raining continuously on the way. midway, at the confluence of gori ganag and kali ganga, we stopped at jauljibi, where i had the best momos in my life. a small roadside shop was serving momos and i just got 3 plates packed for the journey. however, i later regretted that i had packed only 3.
The next day we were trying out a few trinkets in Nepal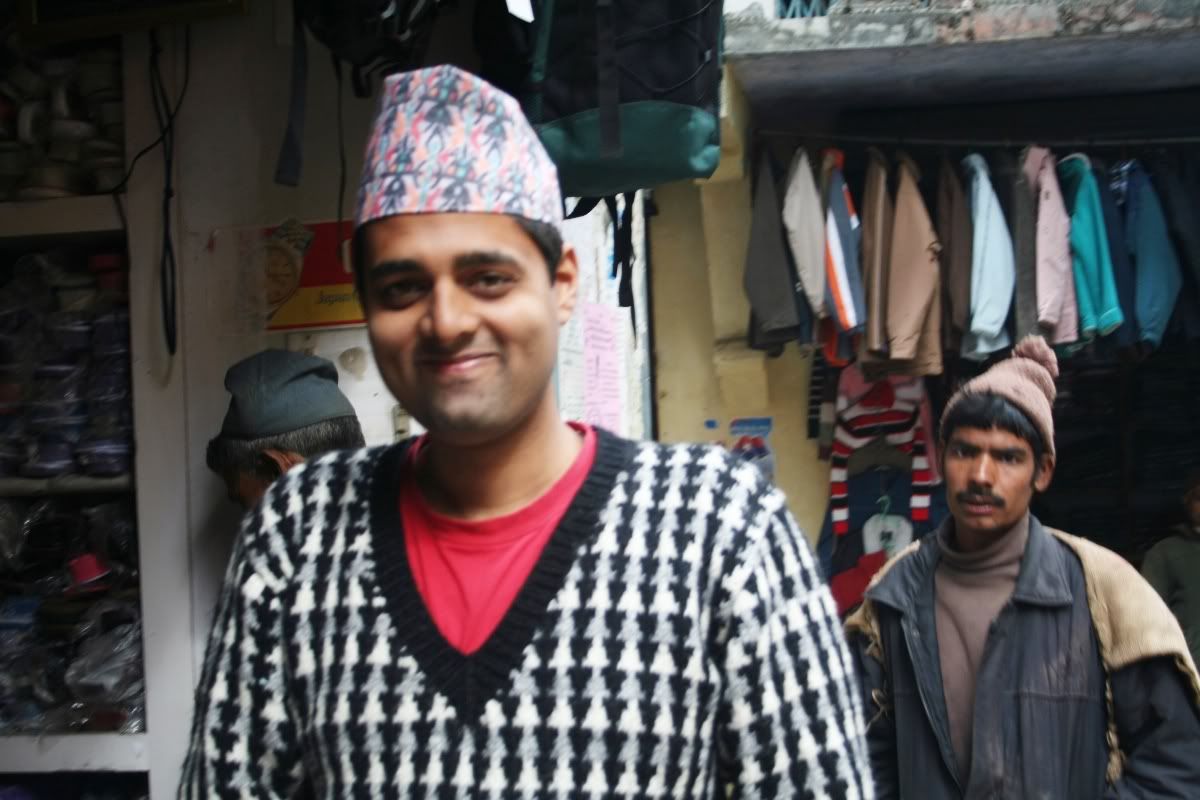 Does this hat fit me?
Or will this go better??
Wow, this one is beautiful :-)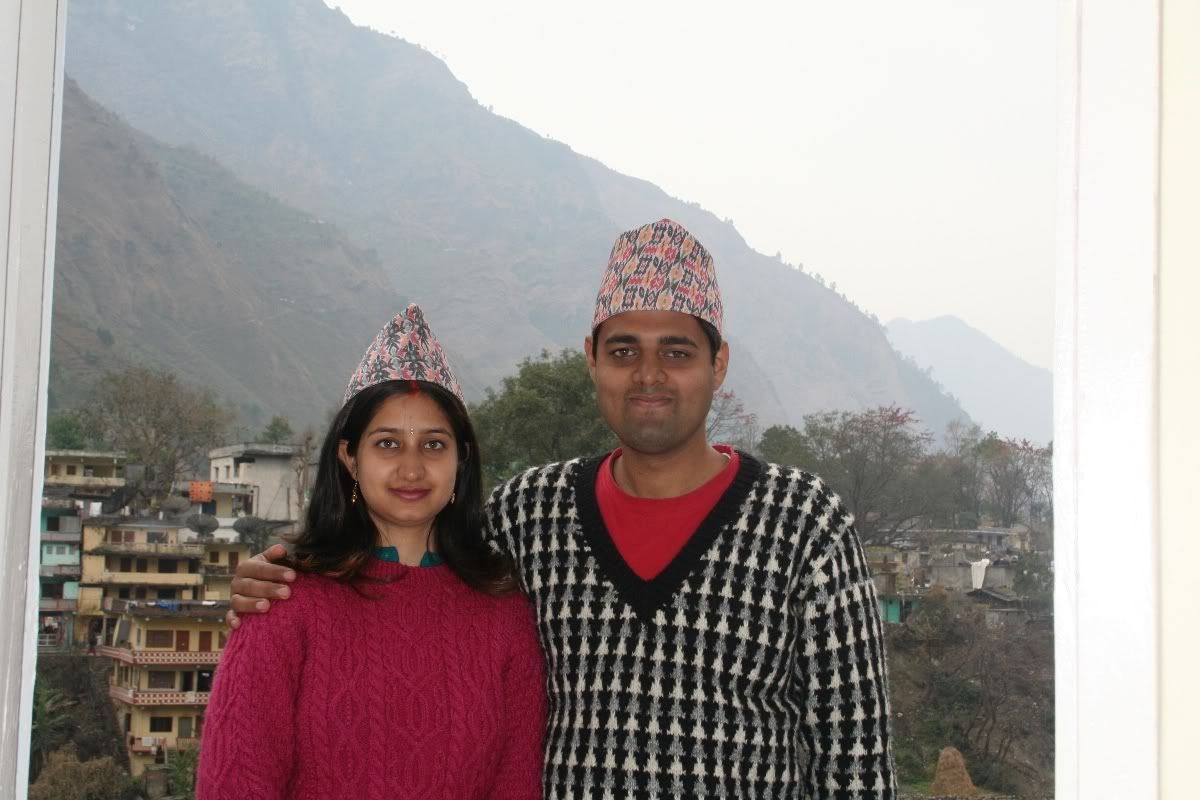 Ha ha ha!! Nepali topi (Nepali hats) for both of us :-))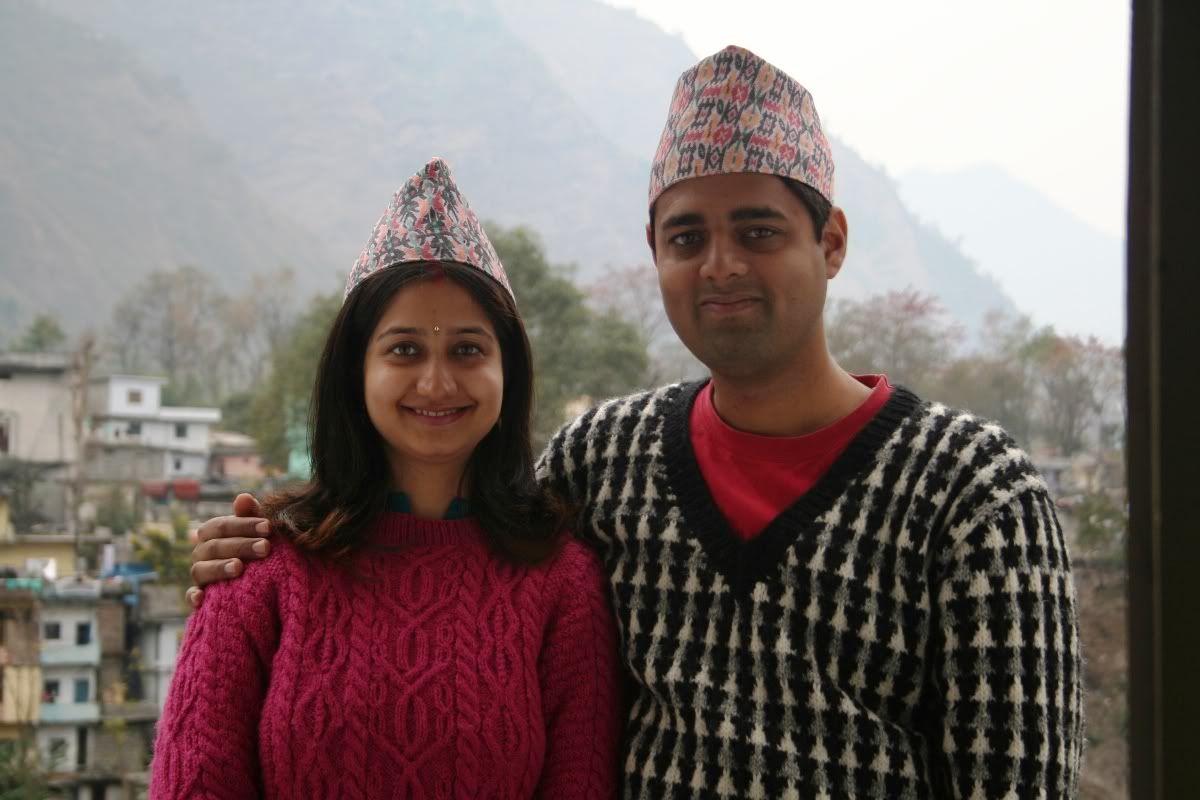 Then we took a bus to Madkot..and bought some momos at Jauljibi .. the yummiest momos i ever had in my life.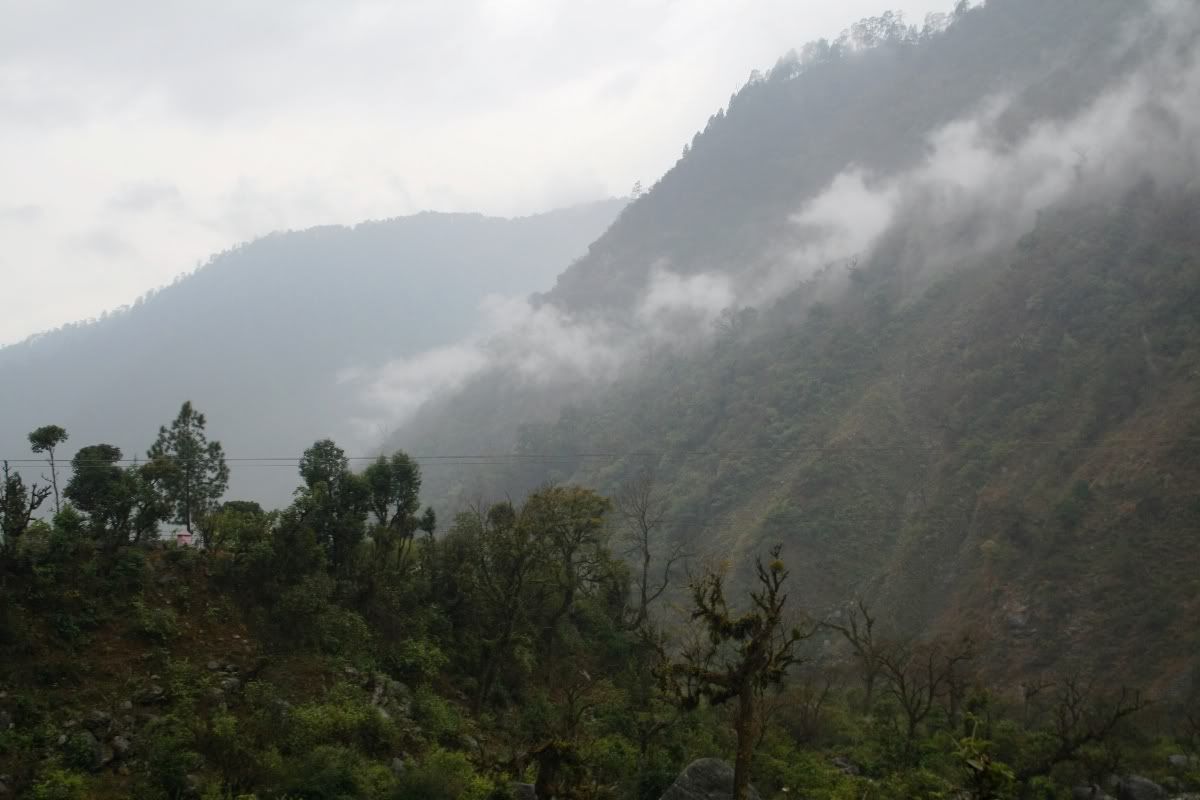 It was arining all the way..and there were reports of a snowfall in the higher reaches of Munsyari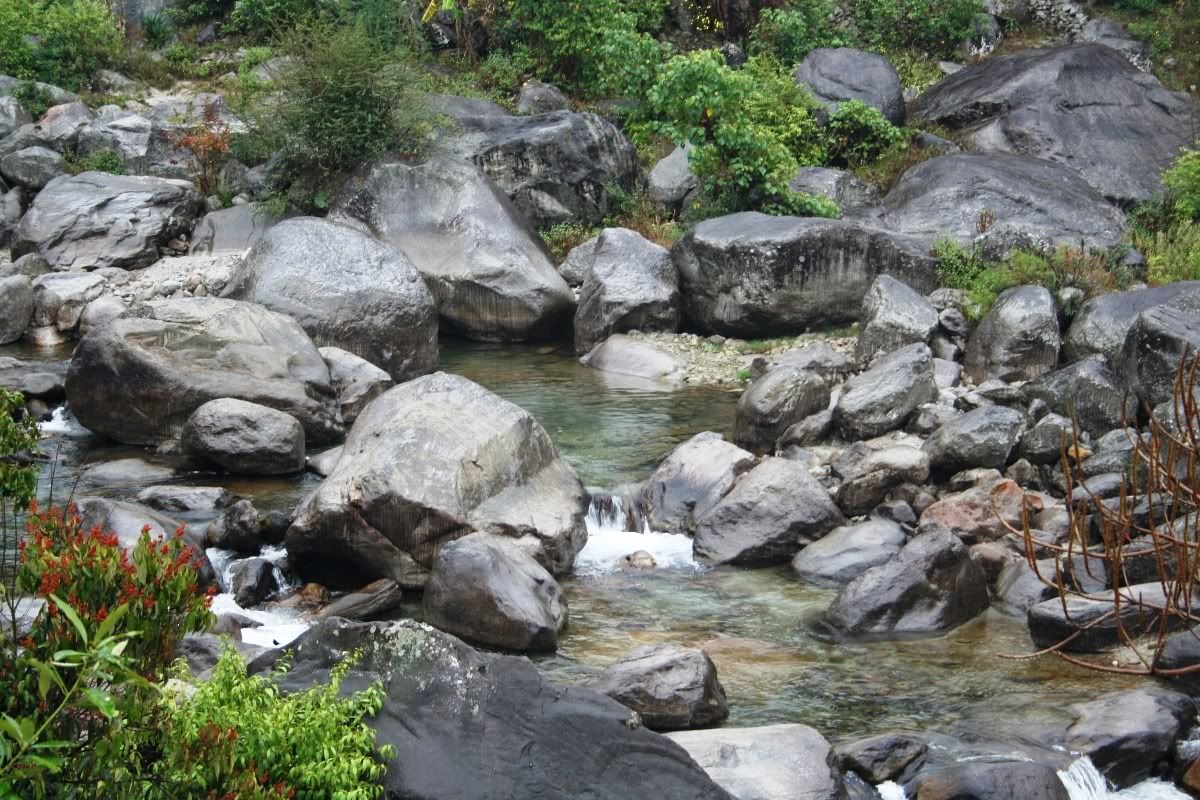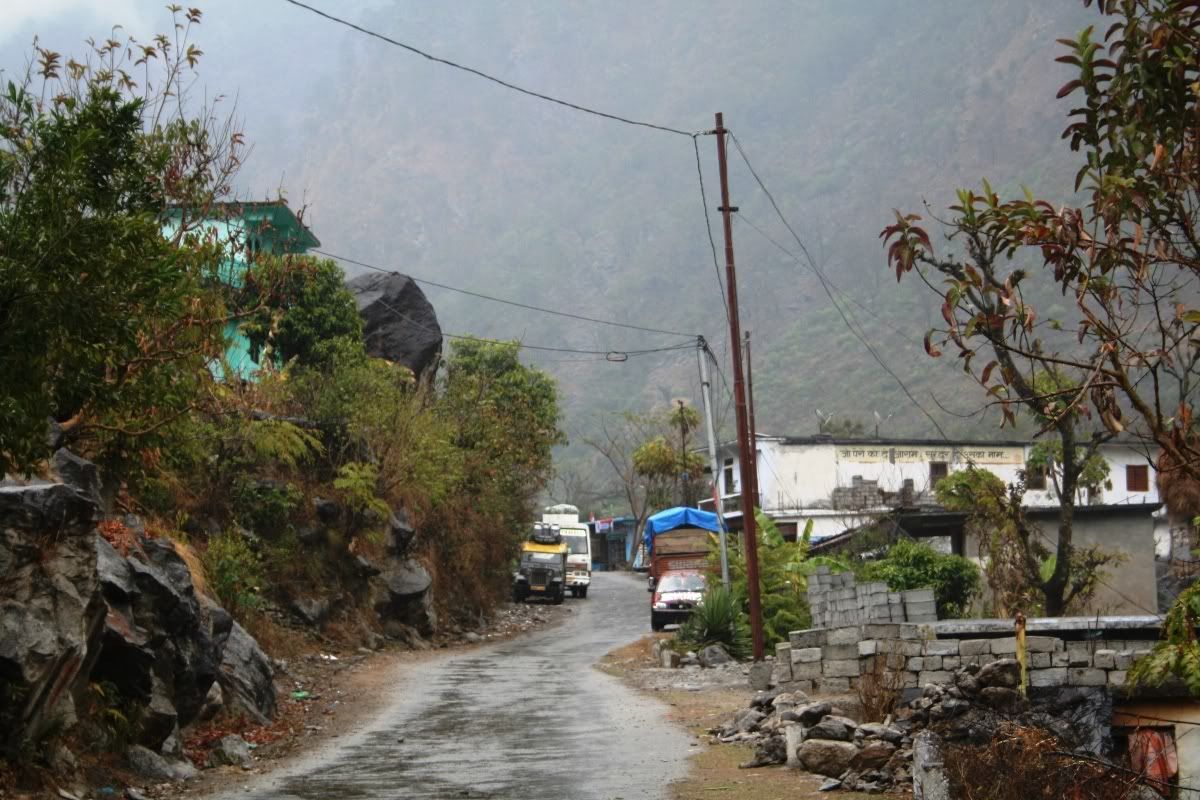 On the way back to Munsyari...