Part 4 - Dharchula
day 8
this day was spent exploring darchula (nepal) and dharchula (india). of course, we again had momos for breakfast at om restaurant. the young folks who run the restaurant are big fans of bryan adams...put on his songs at full volume all the time. nepal can be reached simply by crossing the bridge across the border. it is a suspension bridge and fun to walk across. in fact, we spent quite some time just standing on the bridge and enoying the view of the kali river below us. in nepal you ca get all sort of fancy stuff. we bought a toy yak for ourselves and some chewing gum. i think nepal, right now, is in a much poor state than india..the difference was evident by lookng at both the towns on different sides of the border. it was a pretty uneventful trip to nepal. we roamed around till lunch time, checked out a temple and them came back to india for lunch.
then, later oni nt he day, we made some preparations for going to narayan ashram the next day. arya ji, the manager of TRC dharchula, helped us in the preparations. he also arranged a guide for us. the rest of the day was spent in just strolling around the town.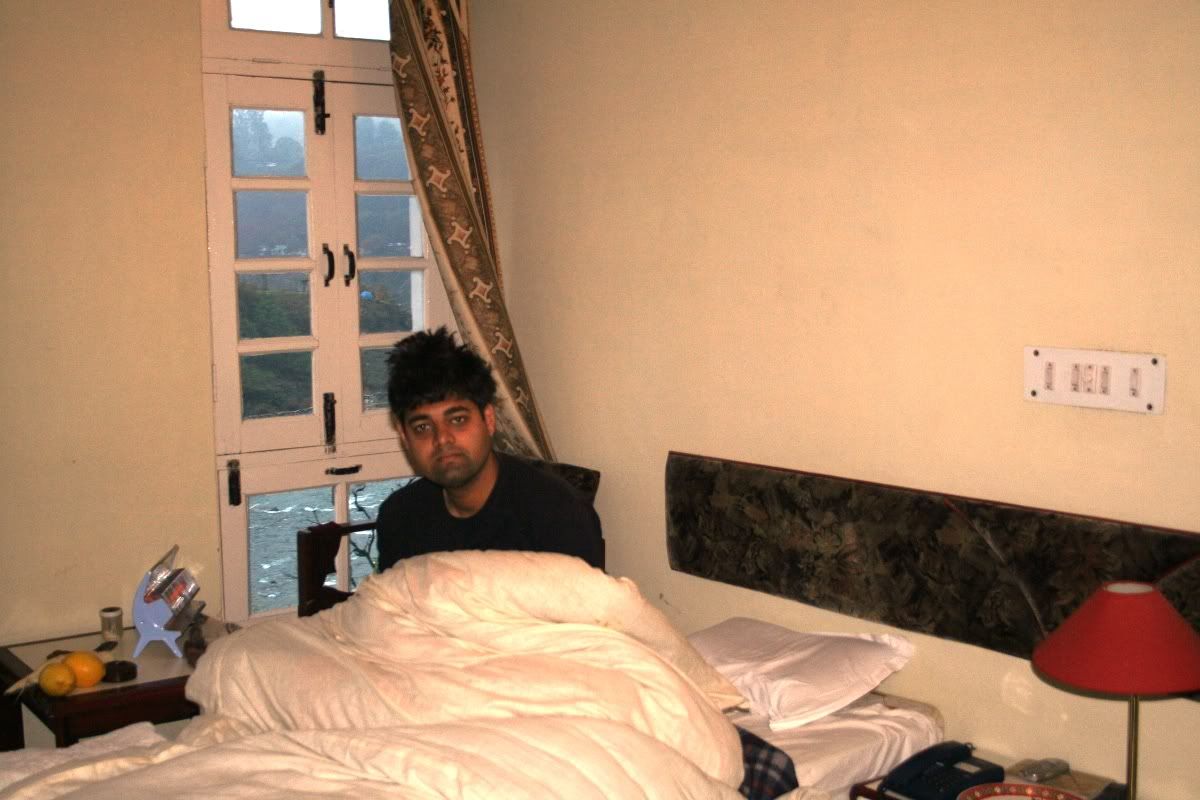 waking up, all tired from the bona trip
view of nepal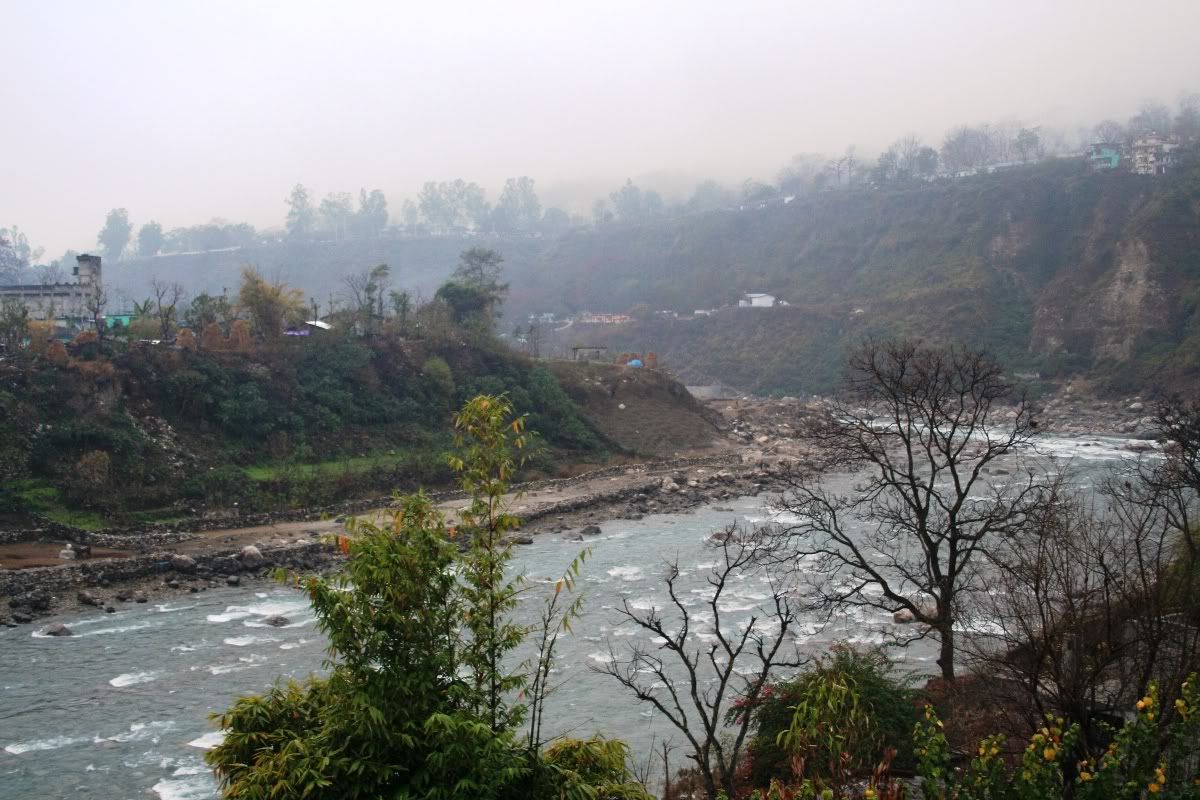 nepal, across the river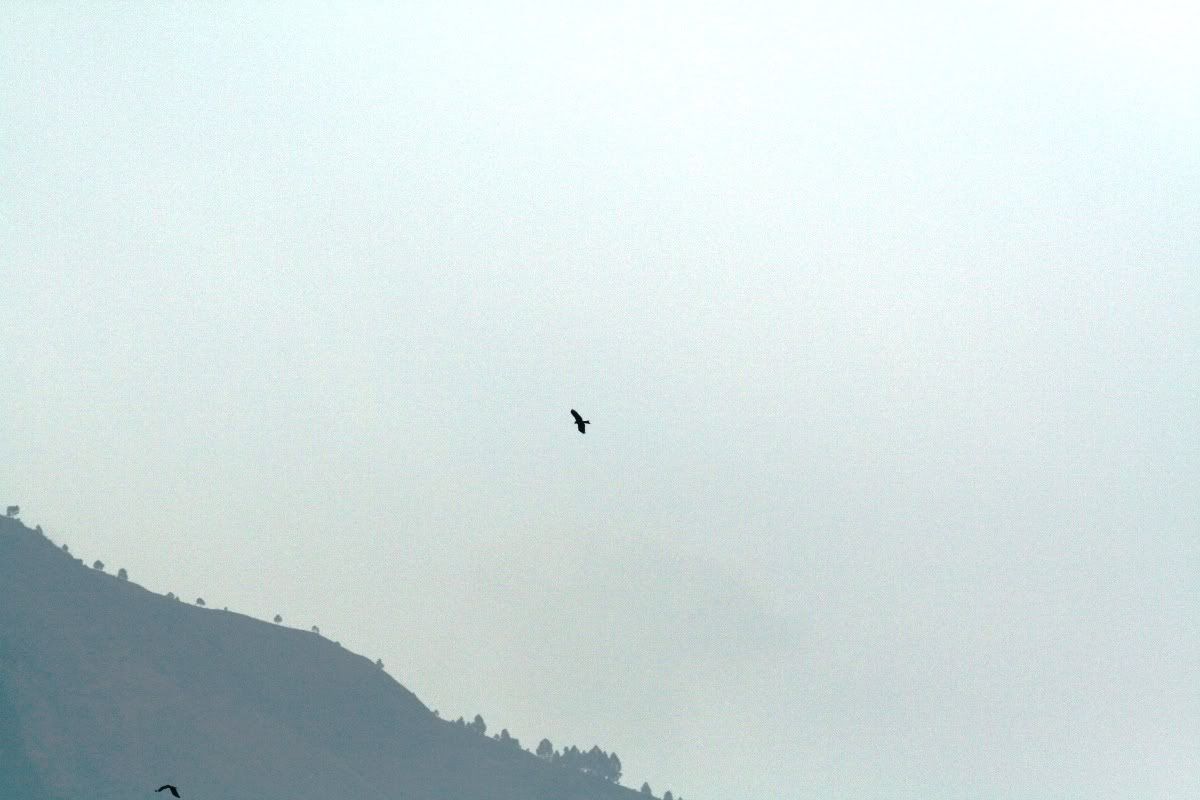 a baraat (marriage procession) coming from nepal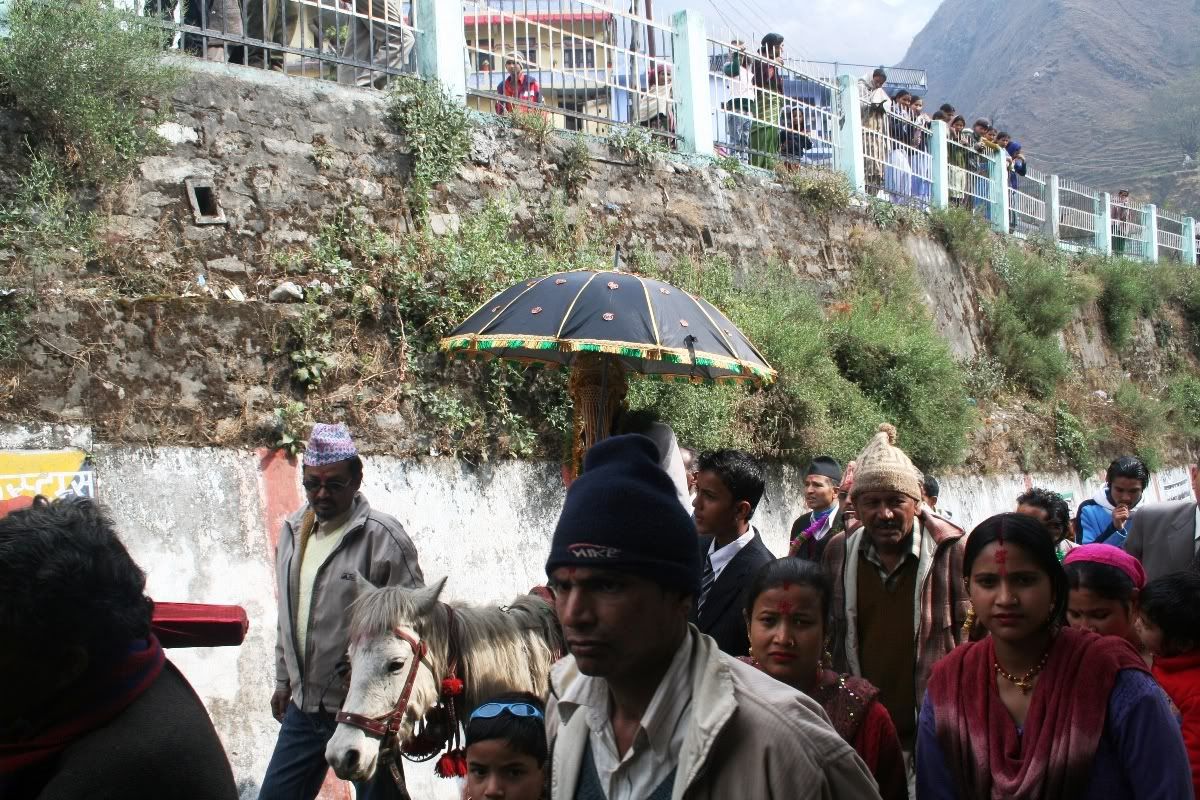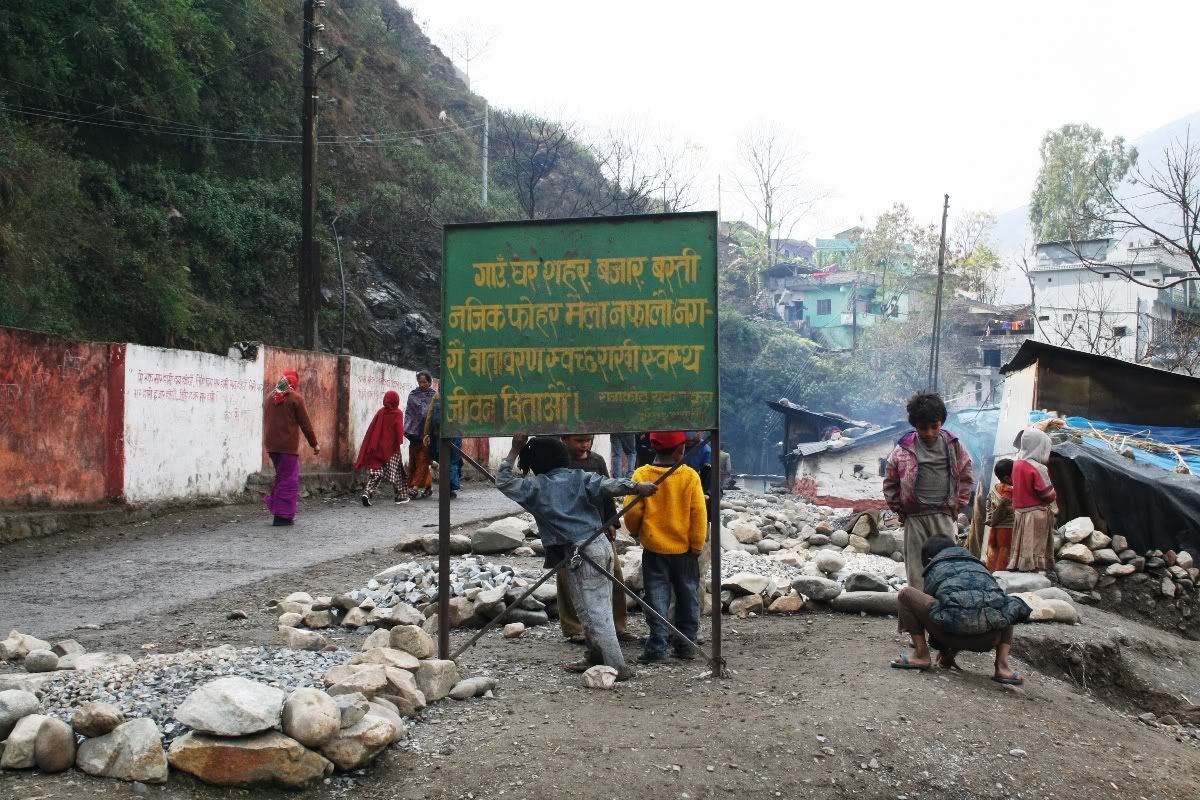 nepal - the board says to keep ur surroundings clean. but this place was dirty, making hte board almost meaningless.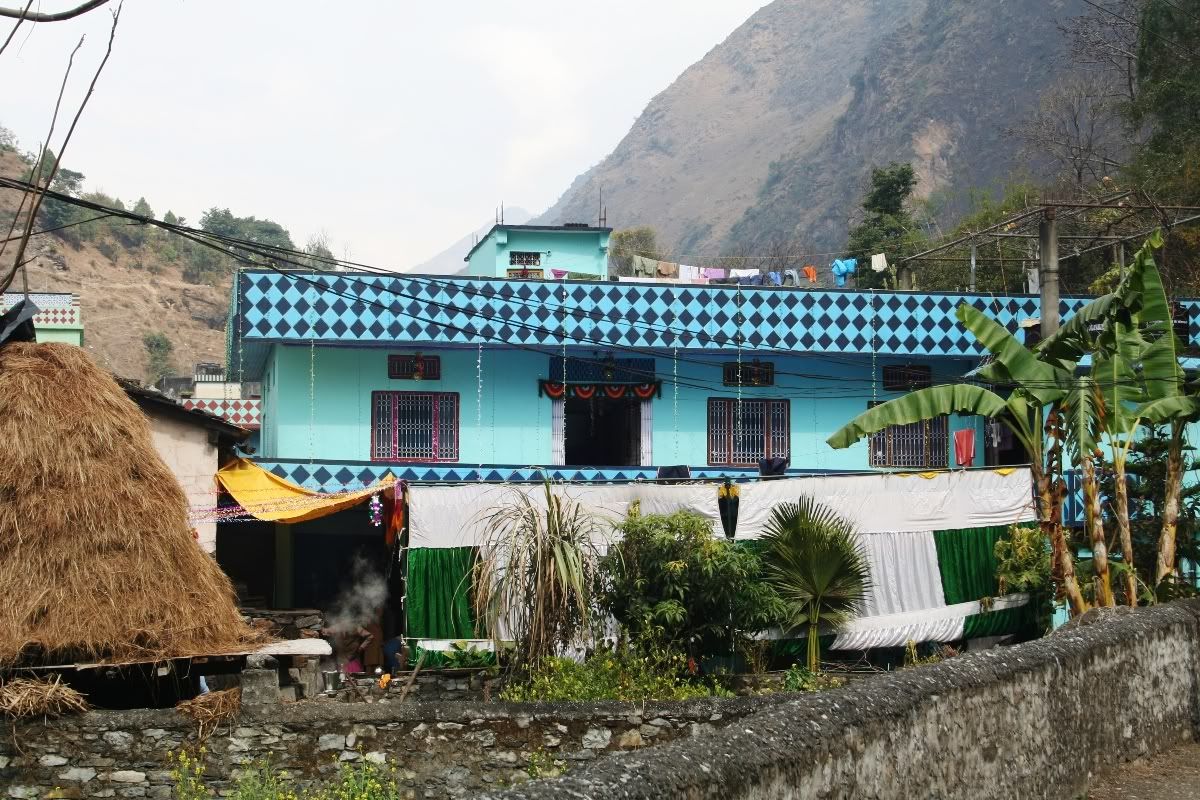 this house in nepal was having the marriage. the other party was in india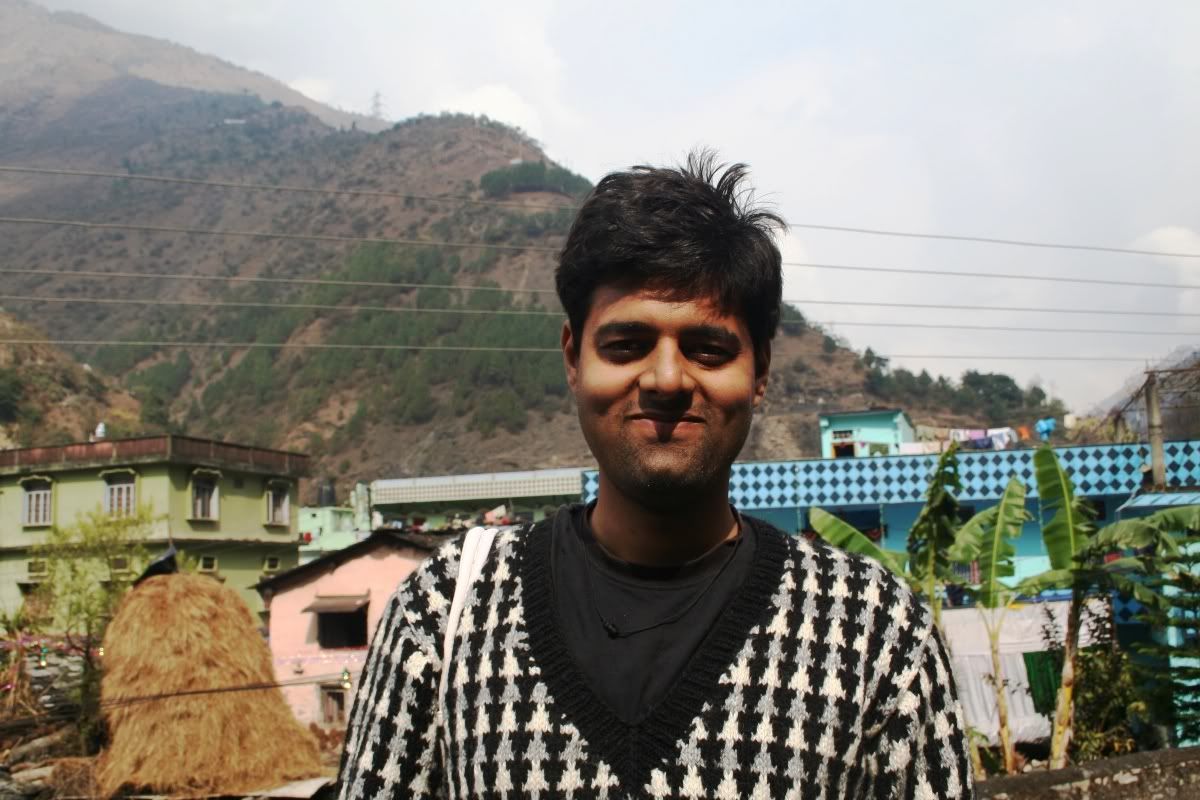 at a temple in nepal
at the temple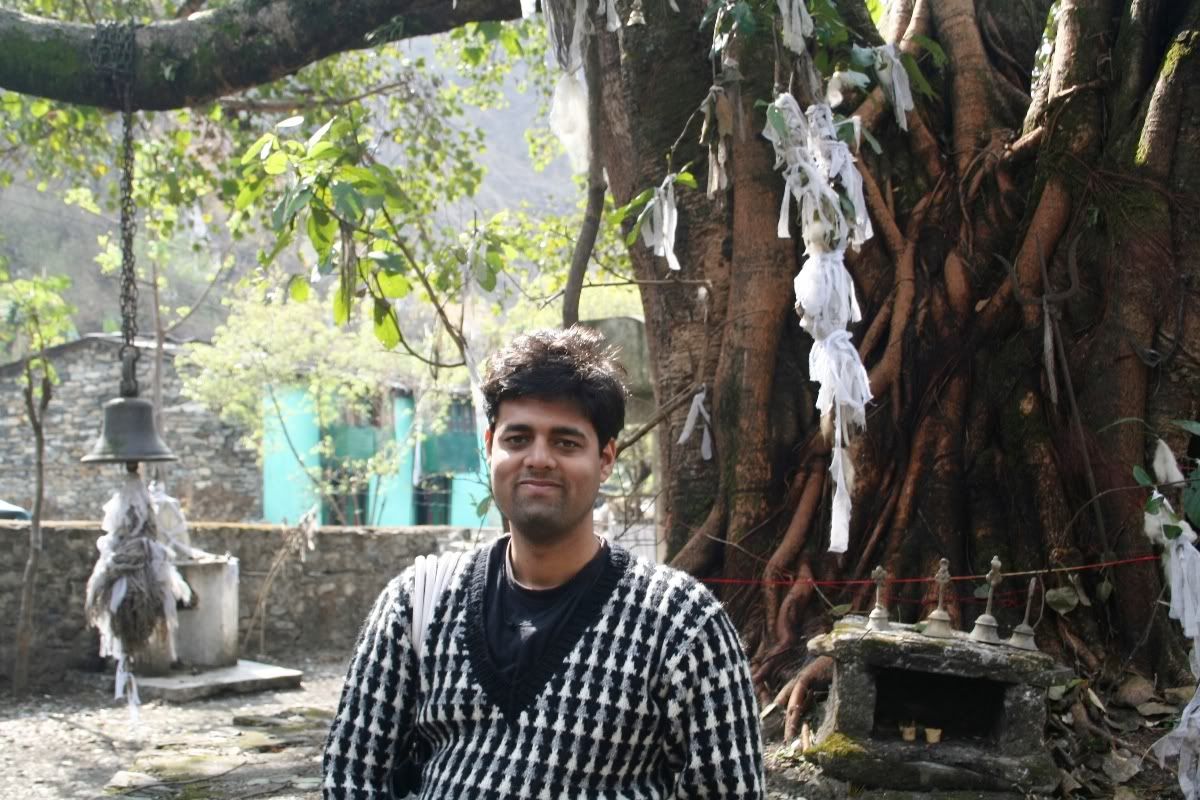 cute kids outside the temple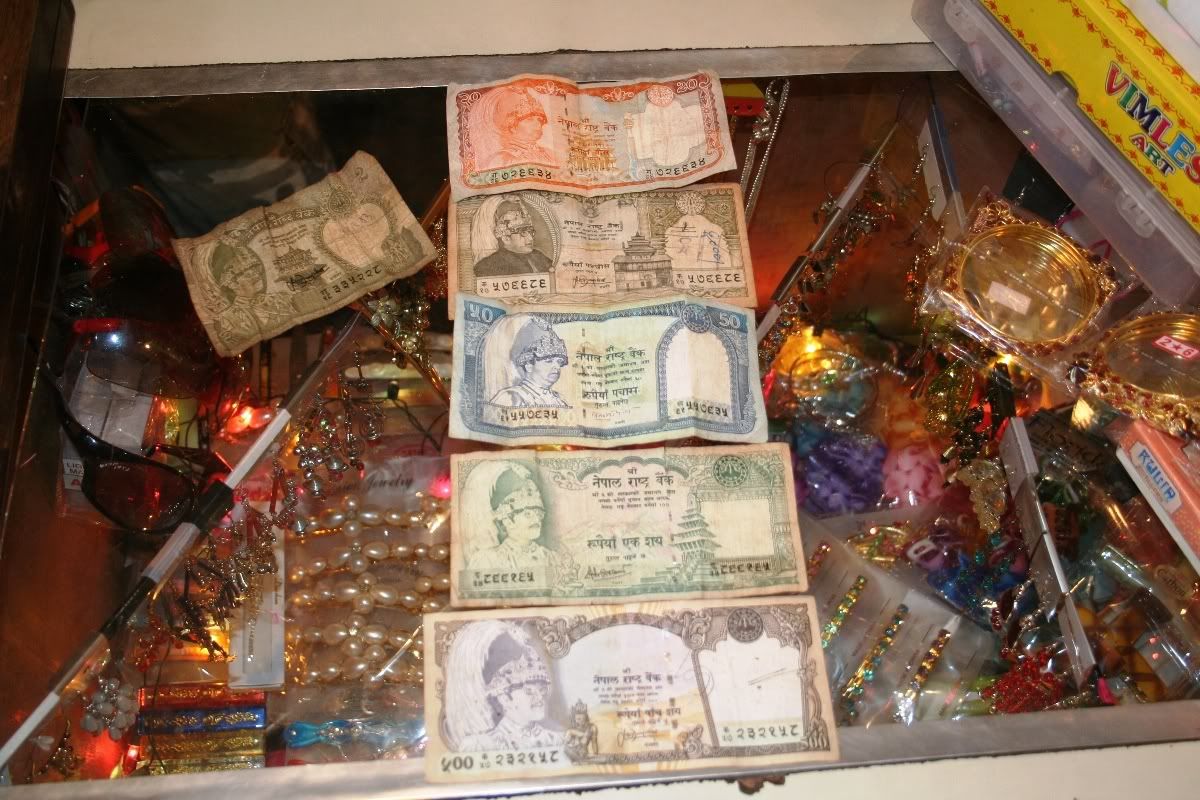 nepali curency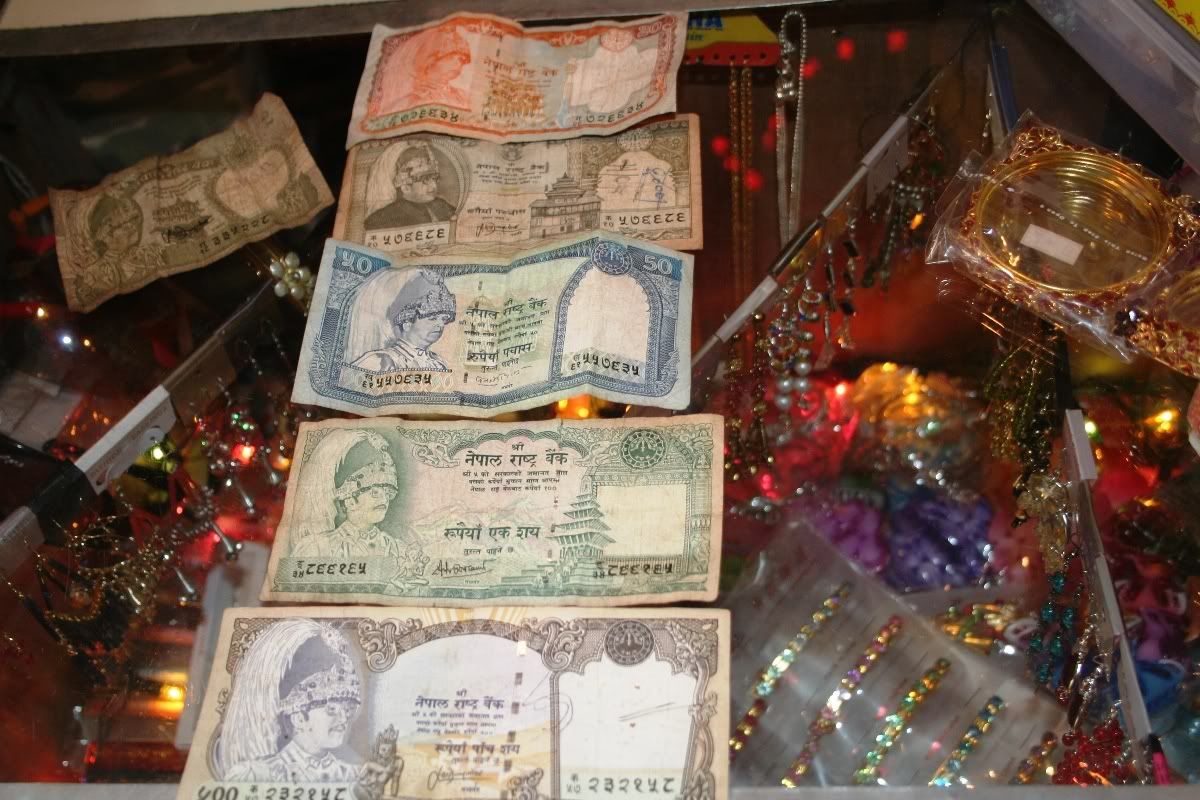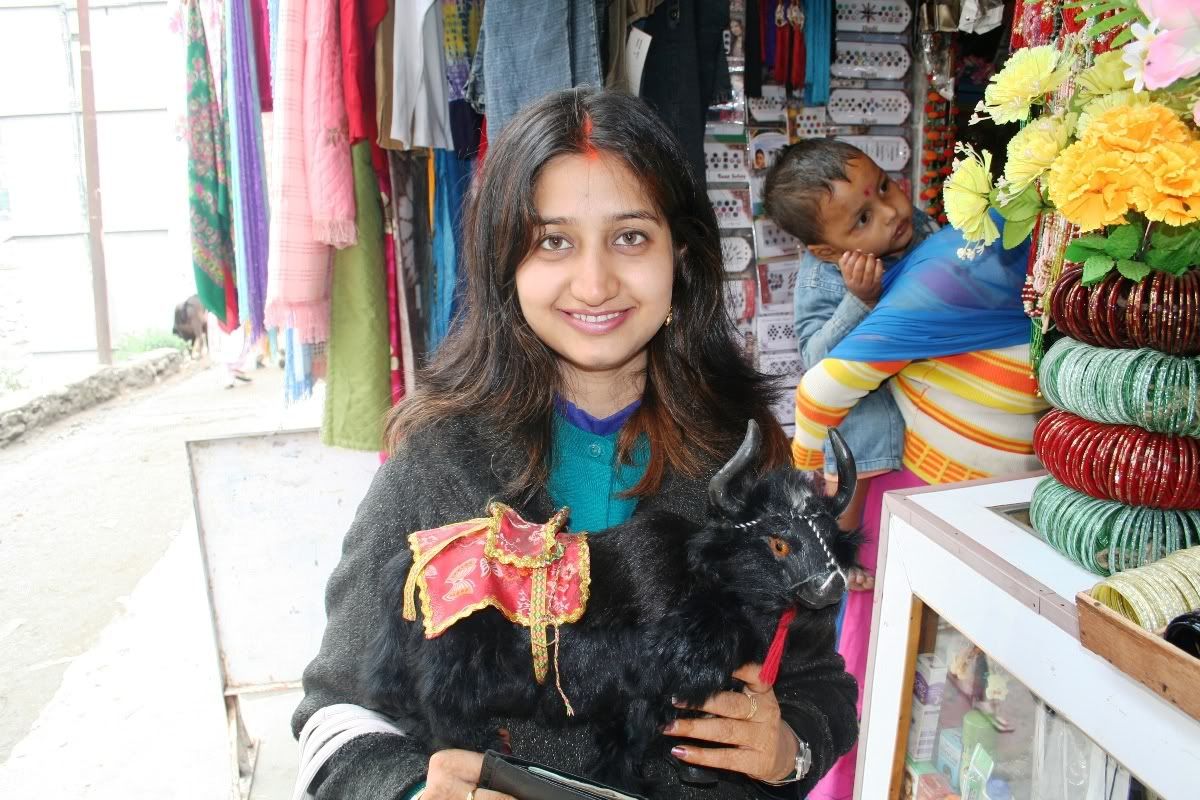 we bought this yak from nepal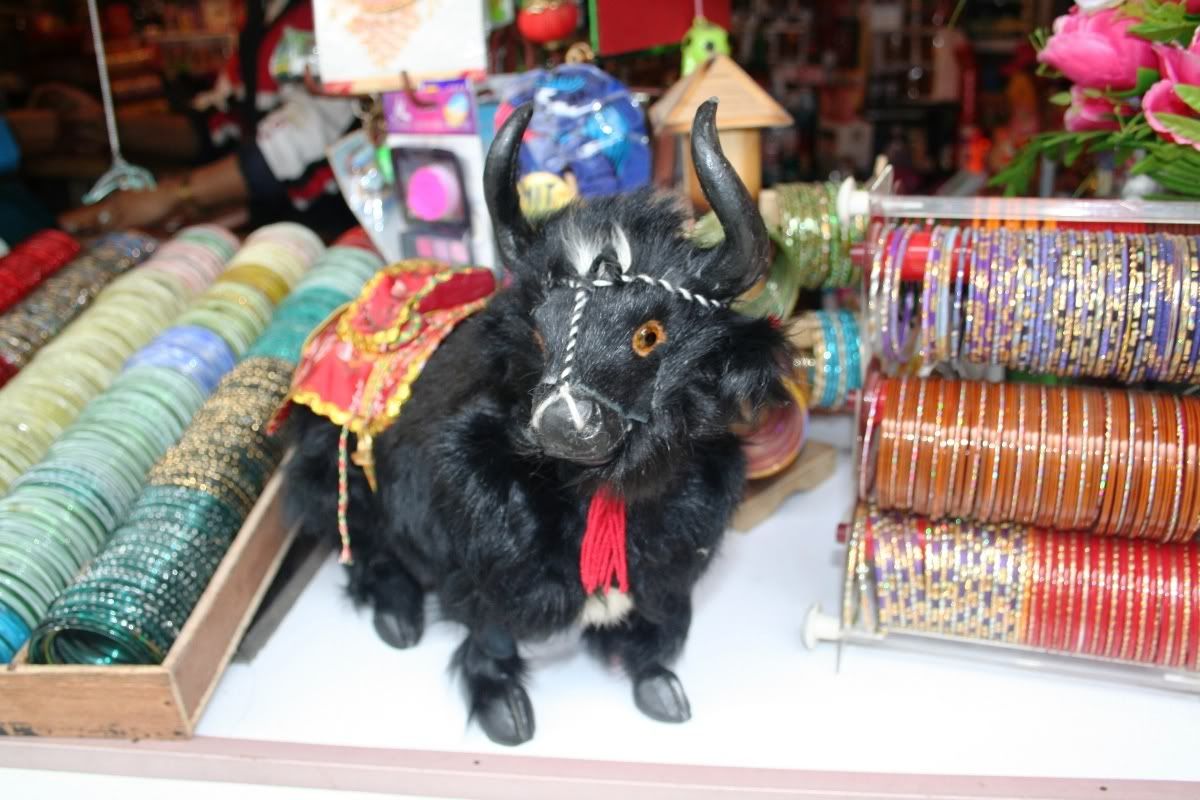 mr. yak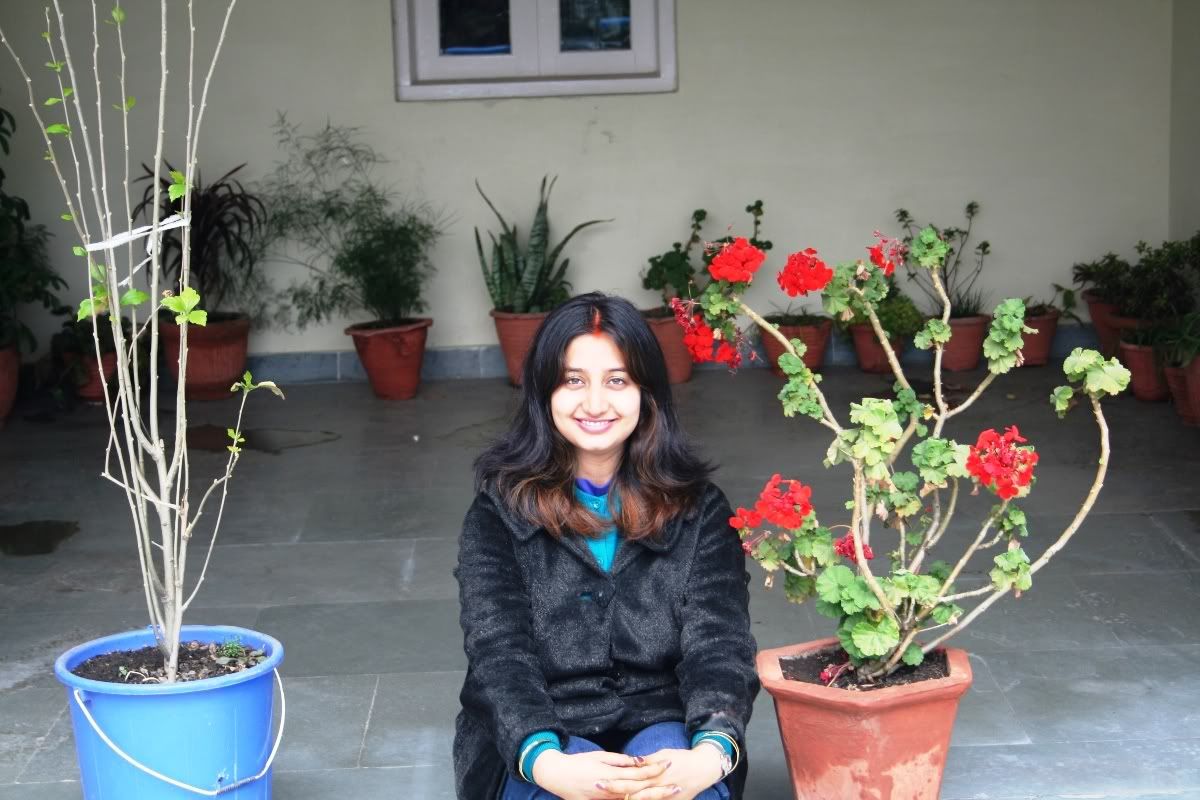 back at our TRC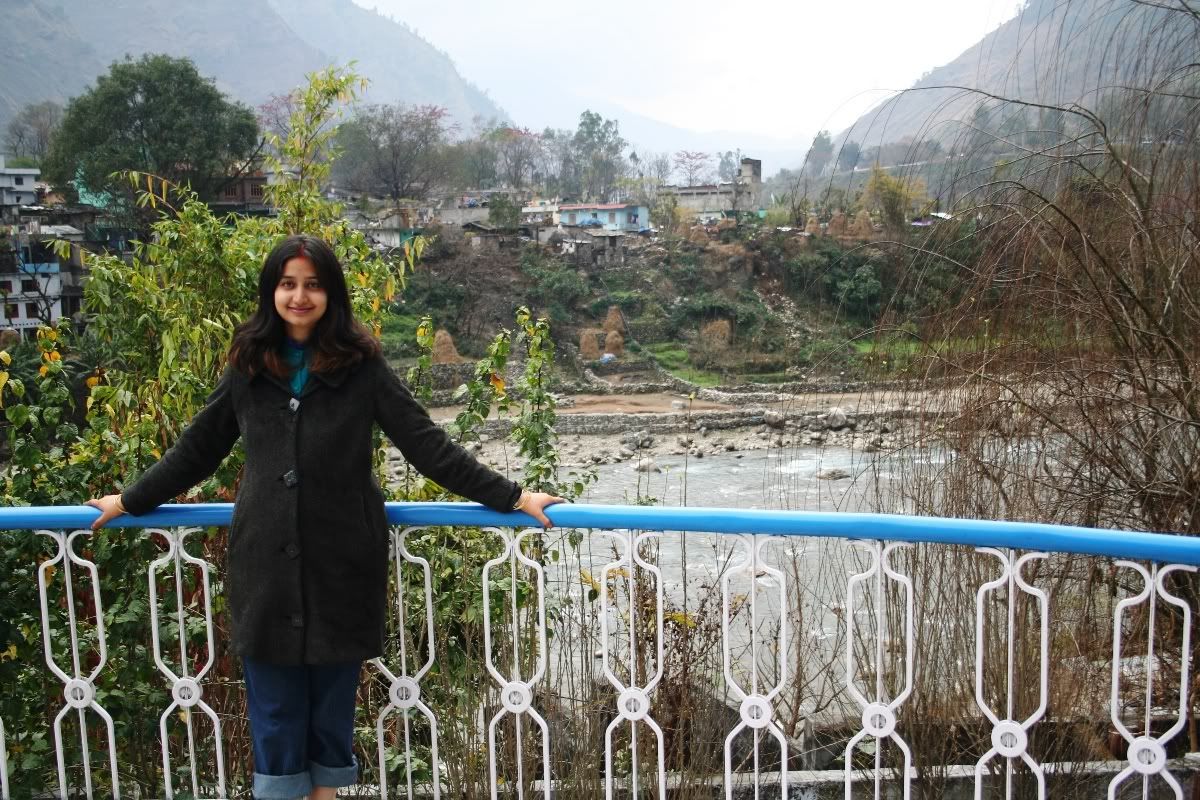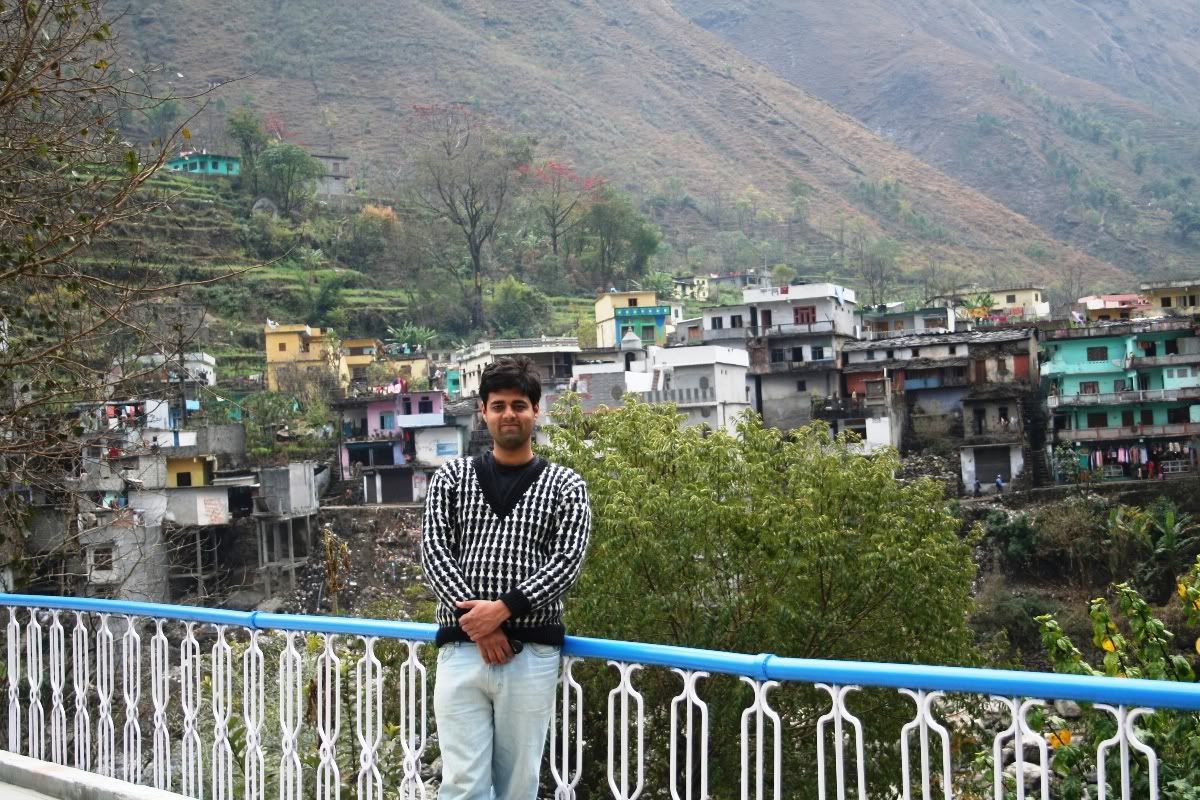 pics of us with nepal in the background