Part 6.10 - Munsyari Snow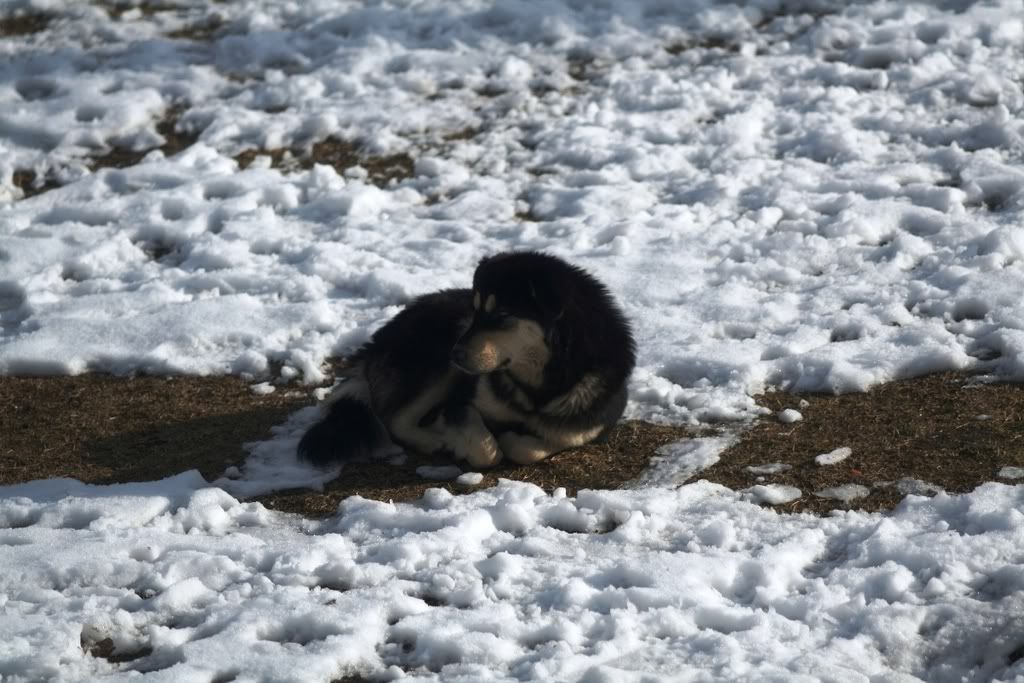 ok, so the bhotia doggy has finally found a good place to relax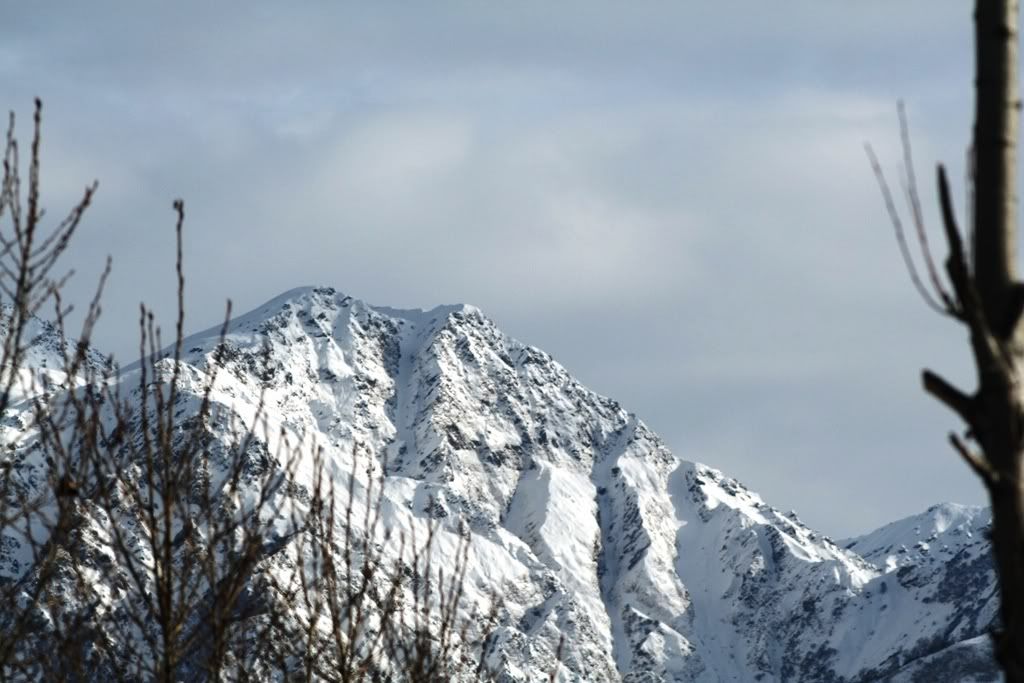 now, this time the focus is proper. really sharp.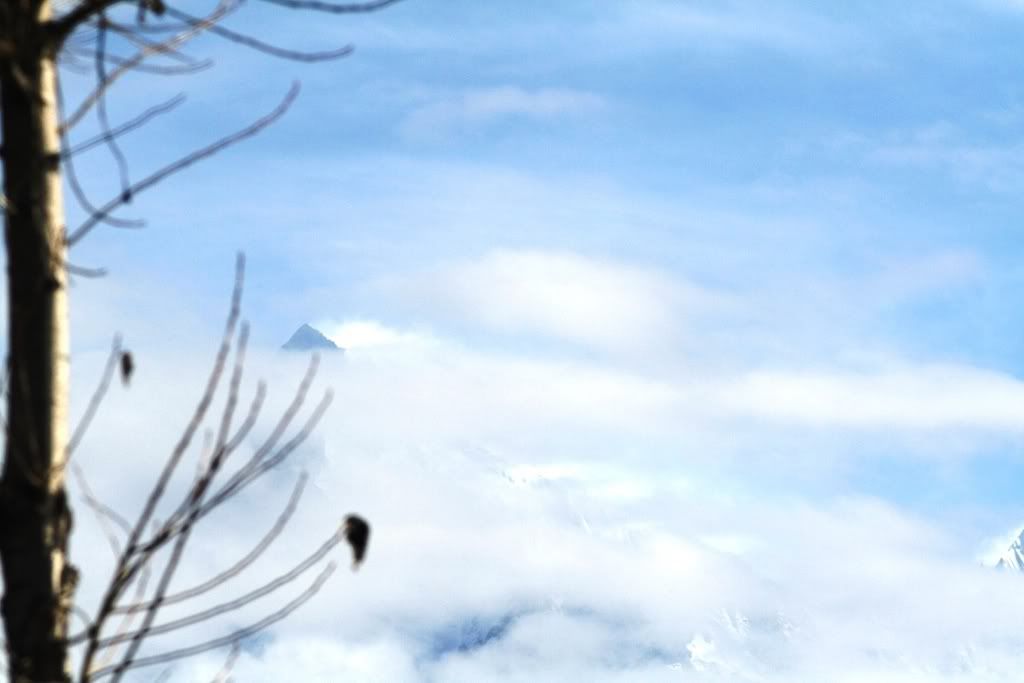 now the clouds have cleared a little bit from around the panchchuli peaks. we can get a glimmer of the tip of the peak. Come on guys, show yourselves. it will make my trip truly successful.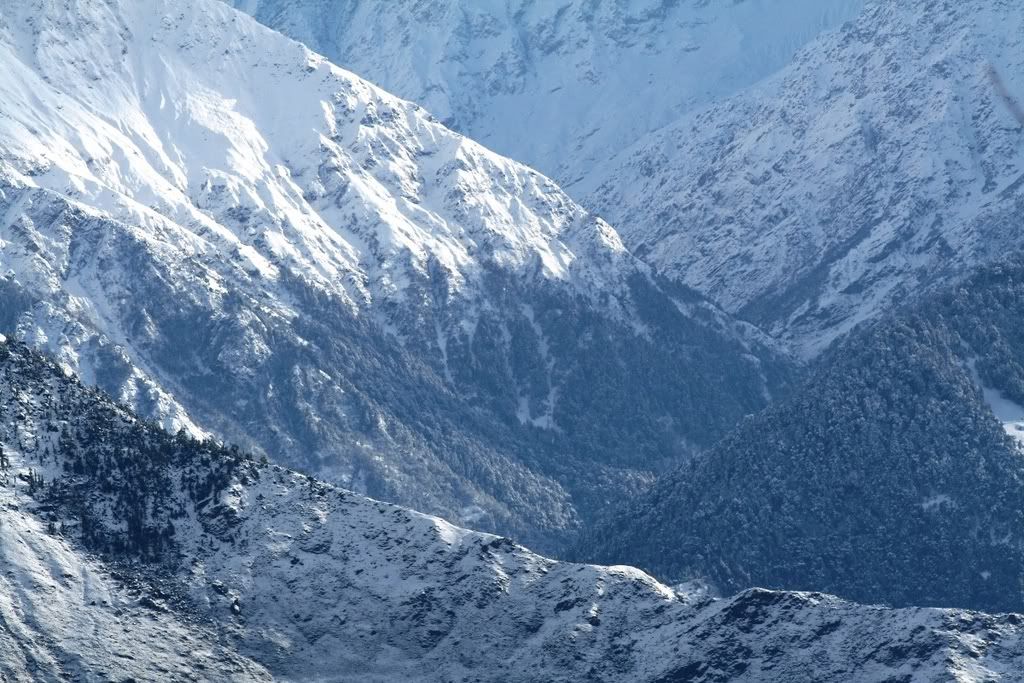 The valley below panchchuli peaks is getting clearer now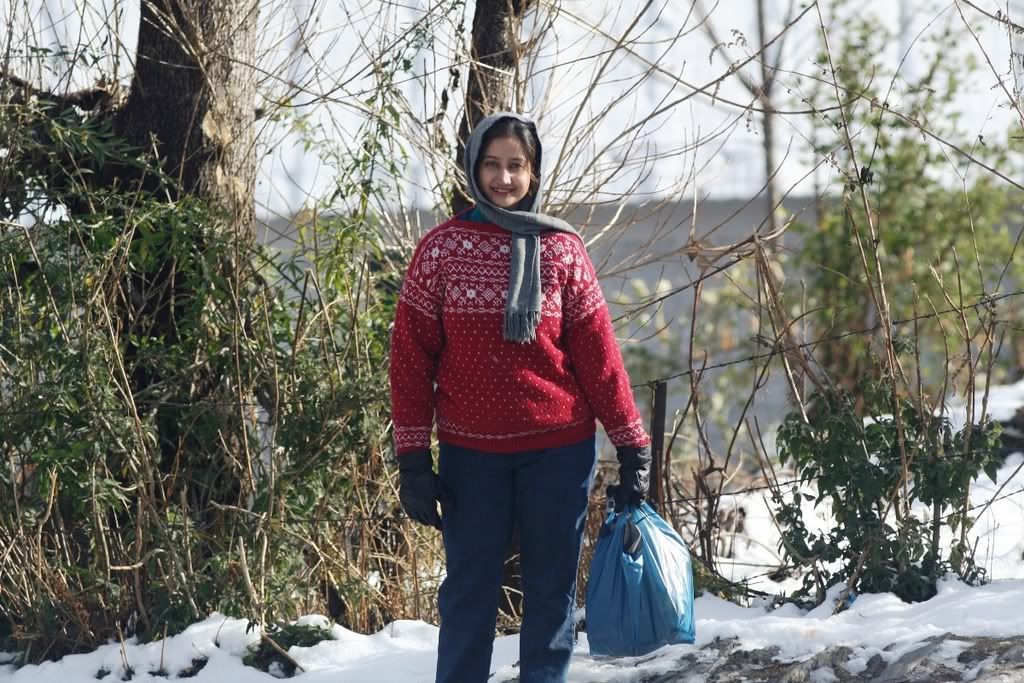 Smira back from a shopping trip. most of our clothes were wet and we had to buy some new stuff.
ok, now the clouds are clearing....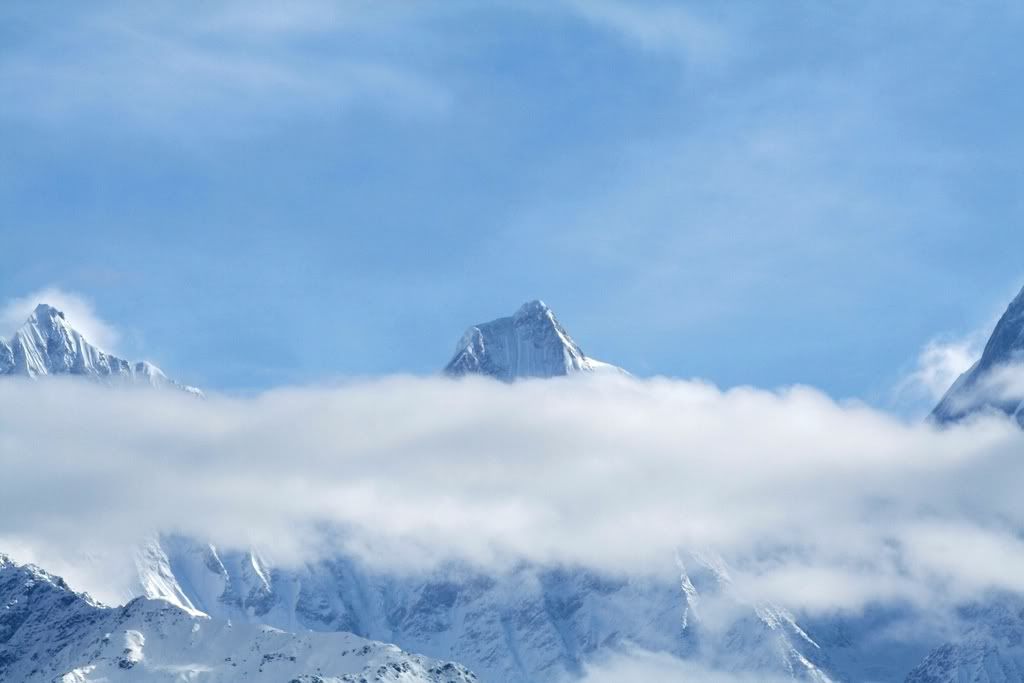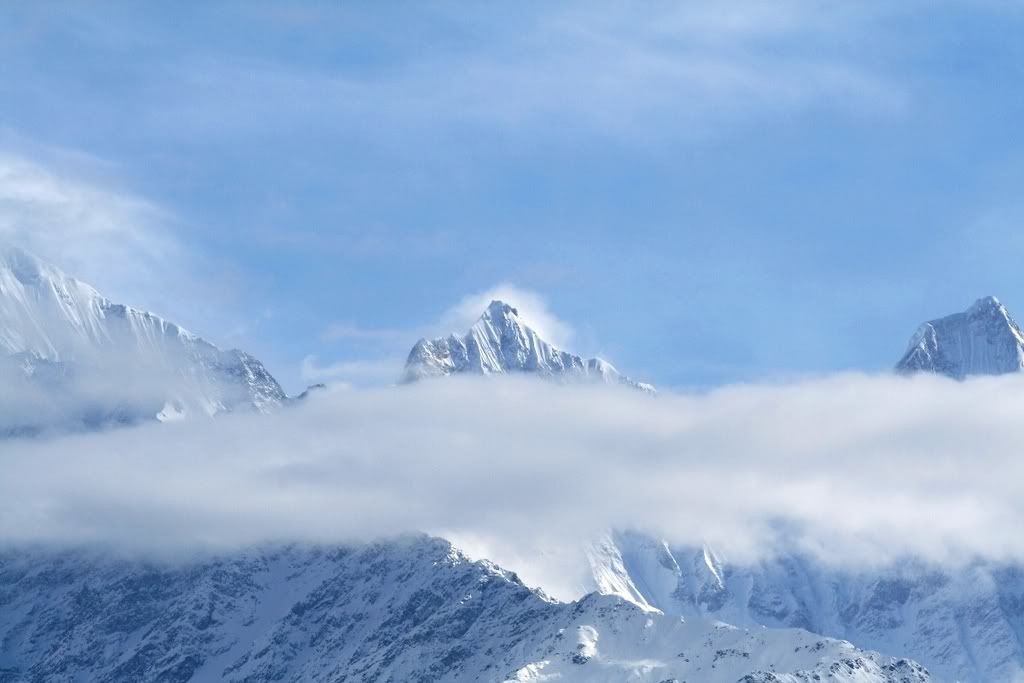 these are the smaller peaks of panchchuli
yayyyyy -- the clouds have cleared fromt he largest peak also. it is "click - time" now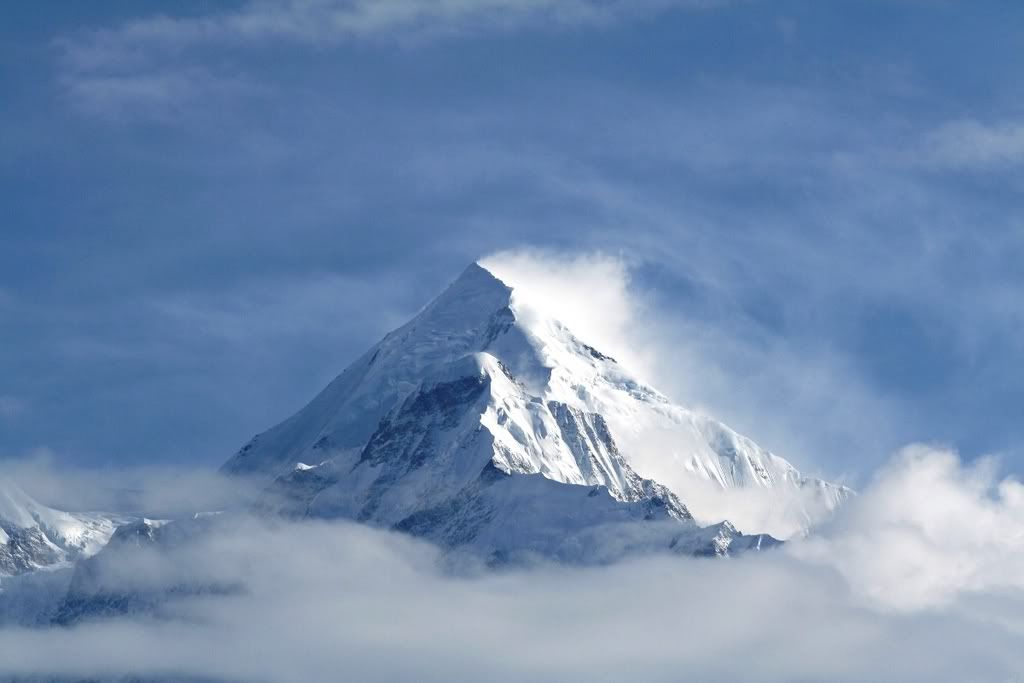 love the sight of this peak :-)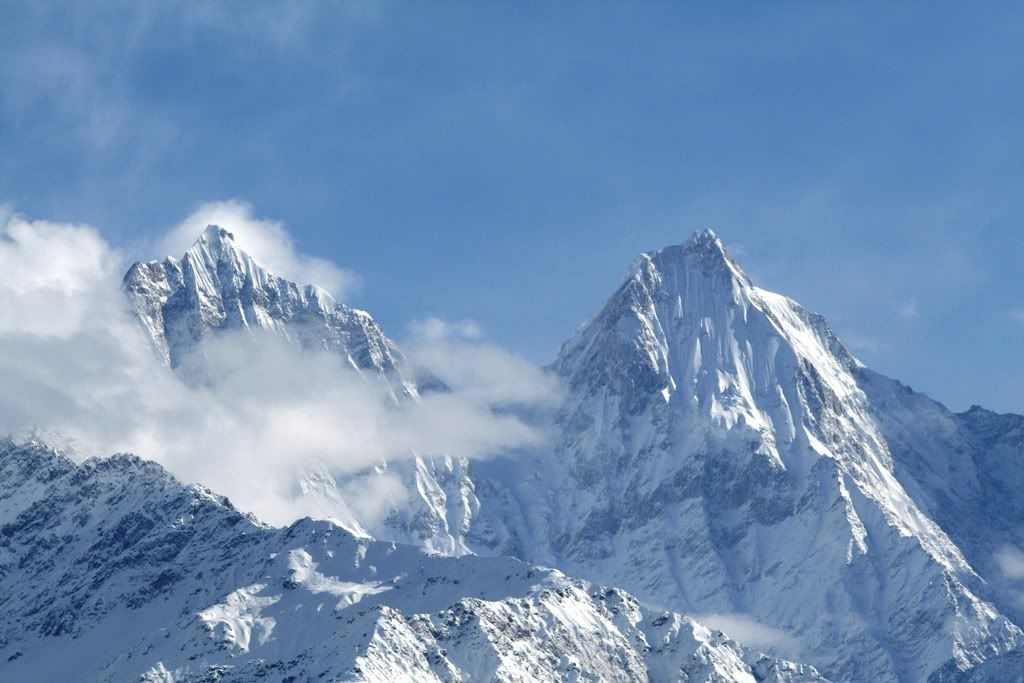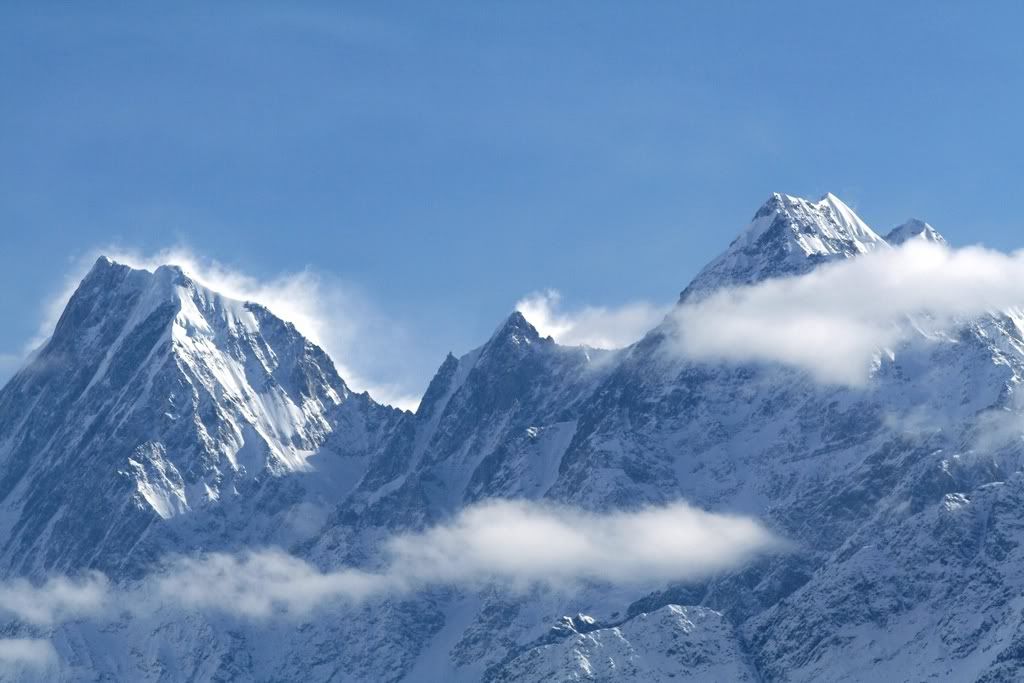 now the other peaks also give us a good view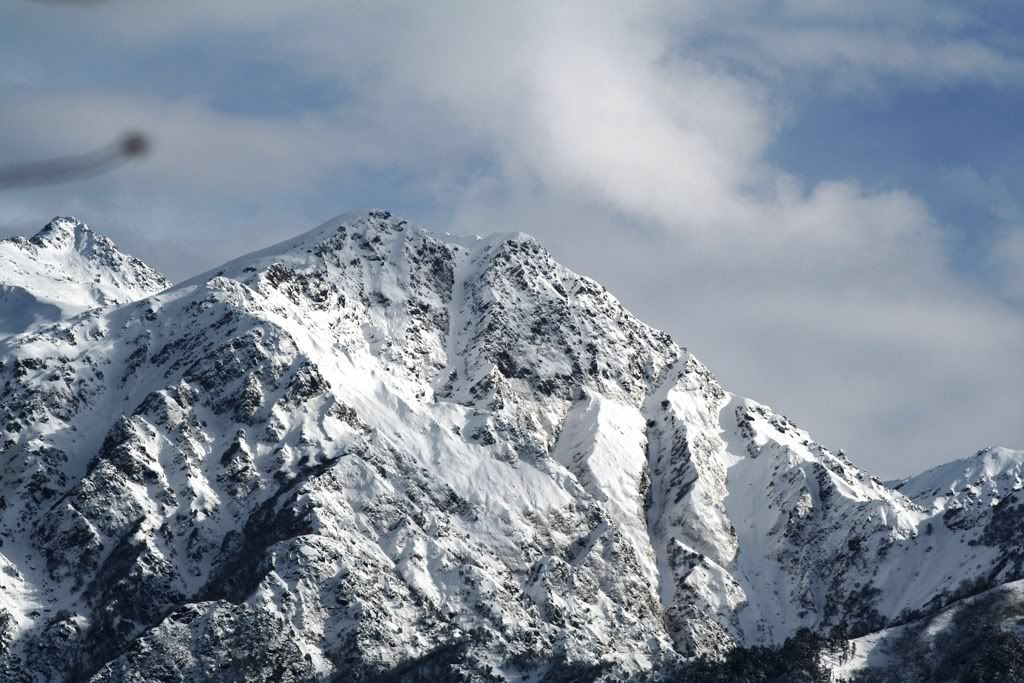 the mountains directly below panchchuli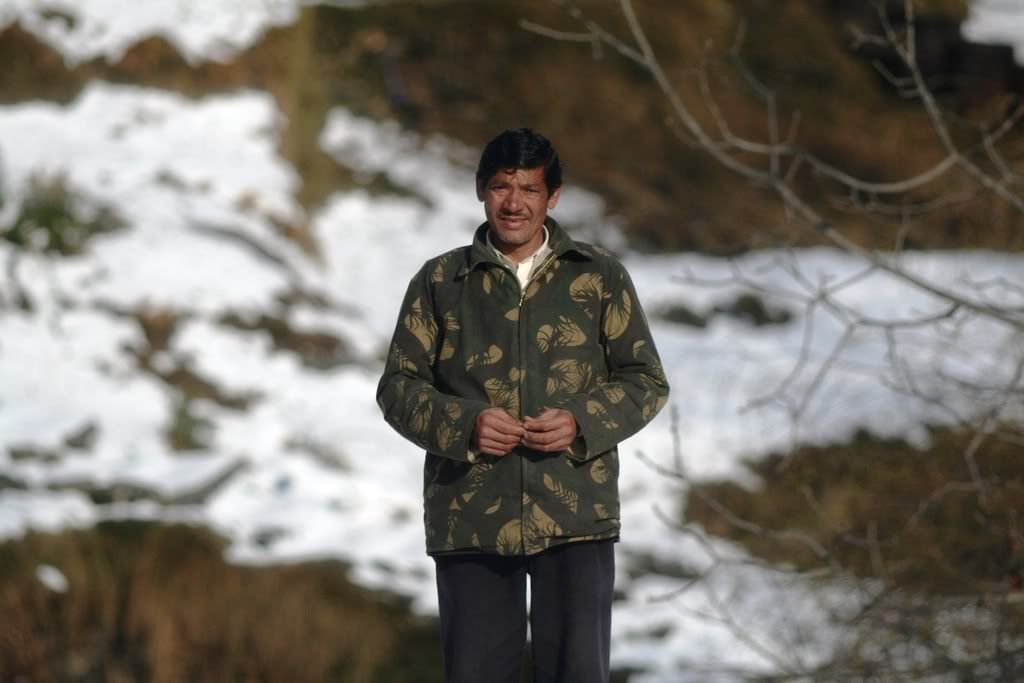 the cook at Kumaon Mandal Vikas Nigam, Munsyari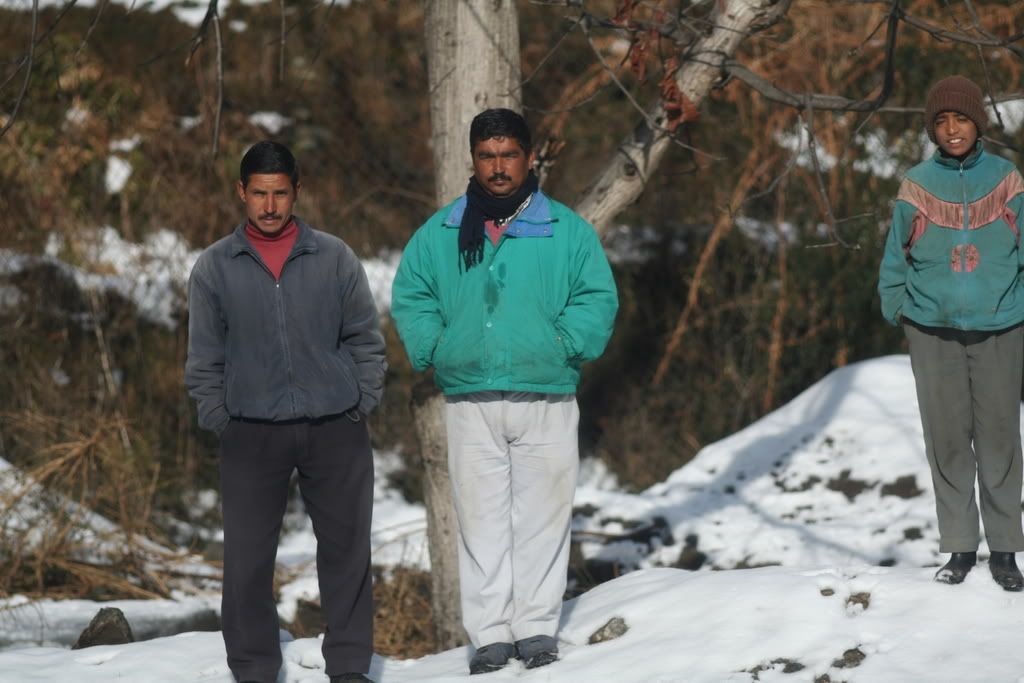 Narendra and another guy at KMVN. He is the receptionist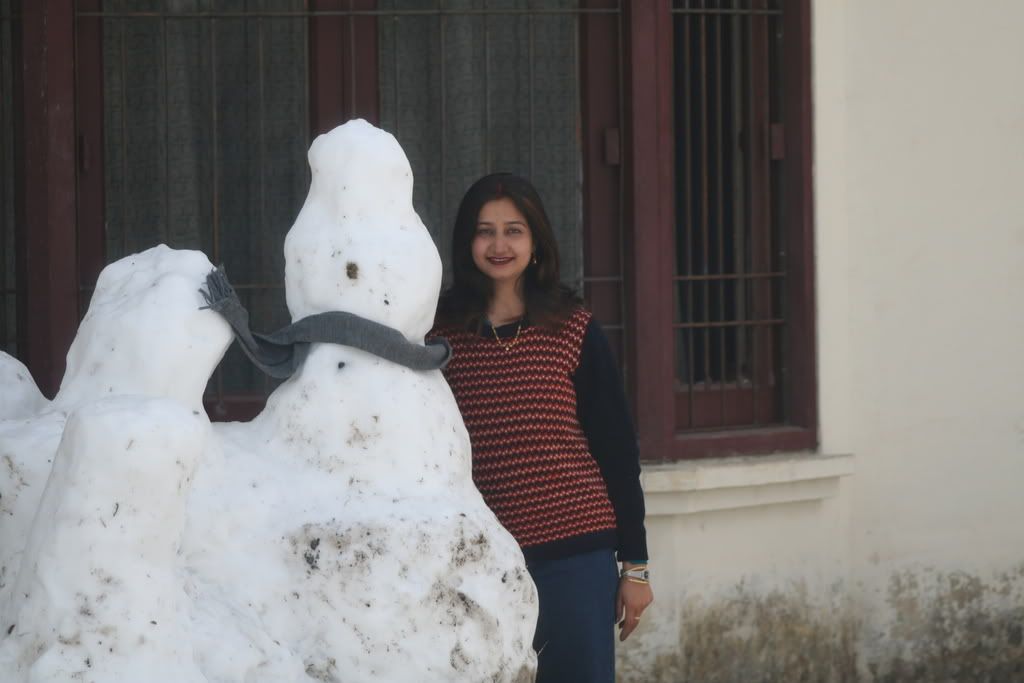 Smira with a scarf wearing snowman :-)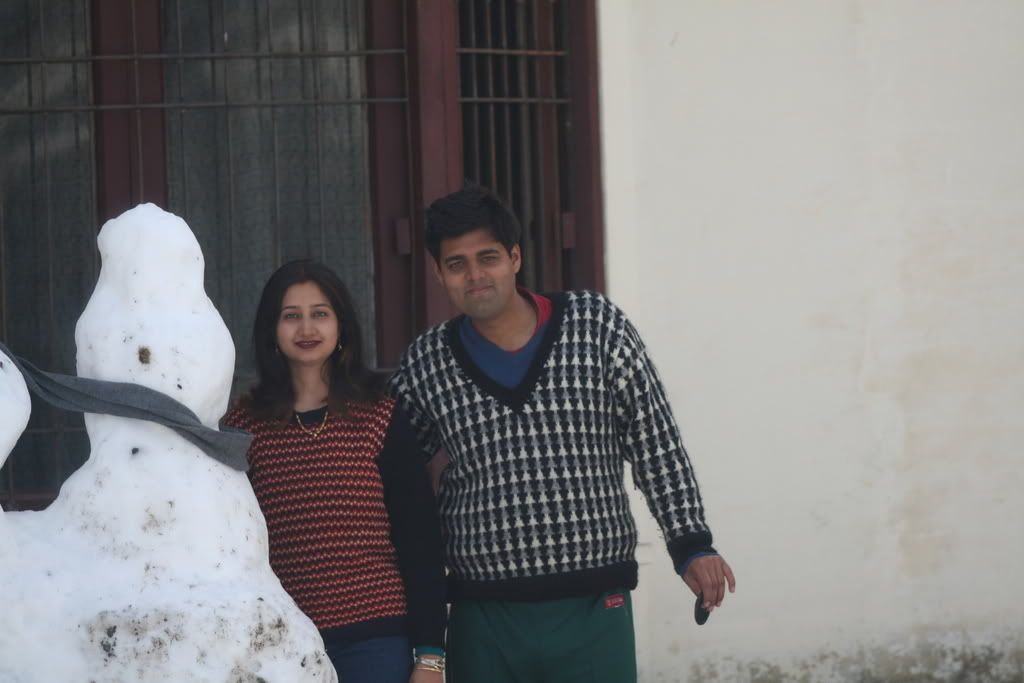 Both of us with a very tall scarf wearing snowman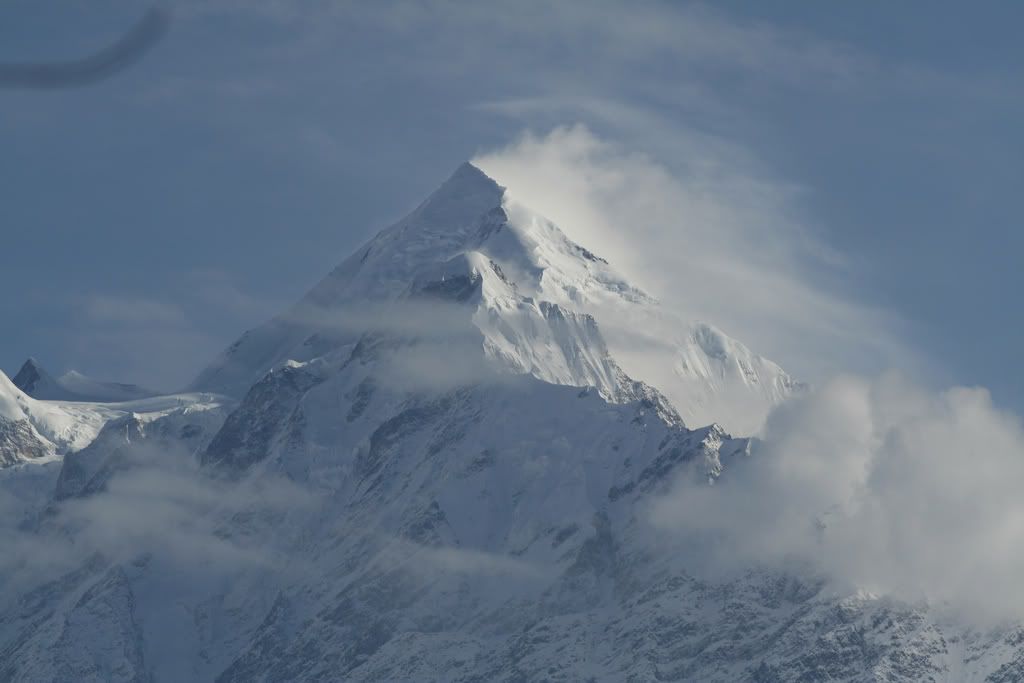 Panchchuli peak - look at the wind blowing the snow off from the peak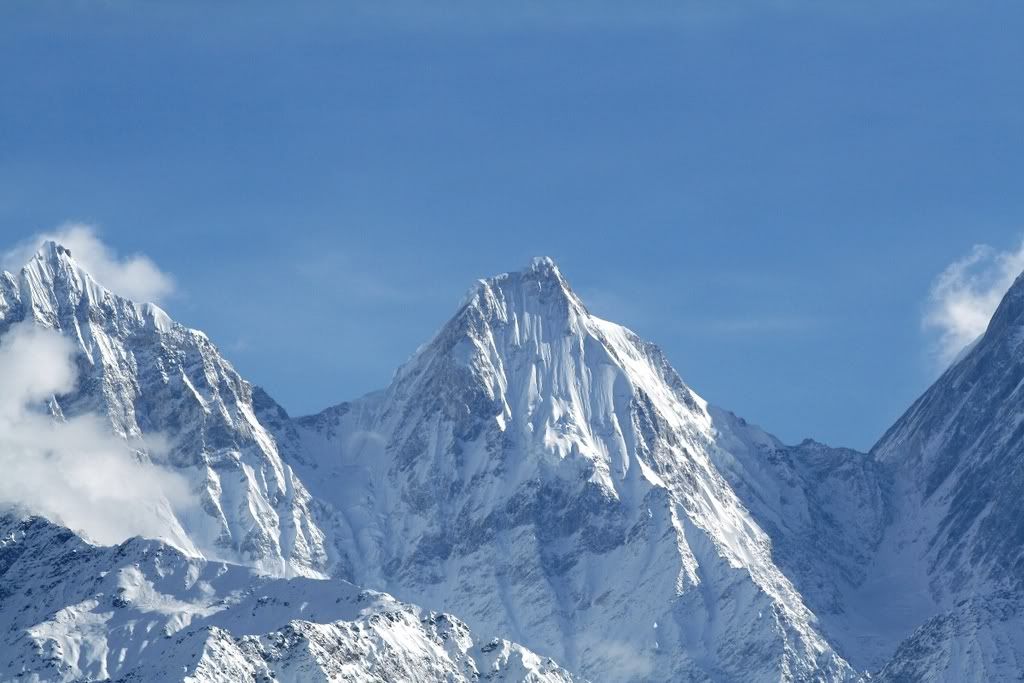 The smaller panchchuli peaks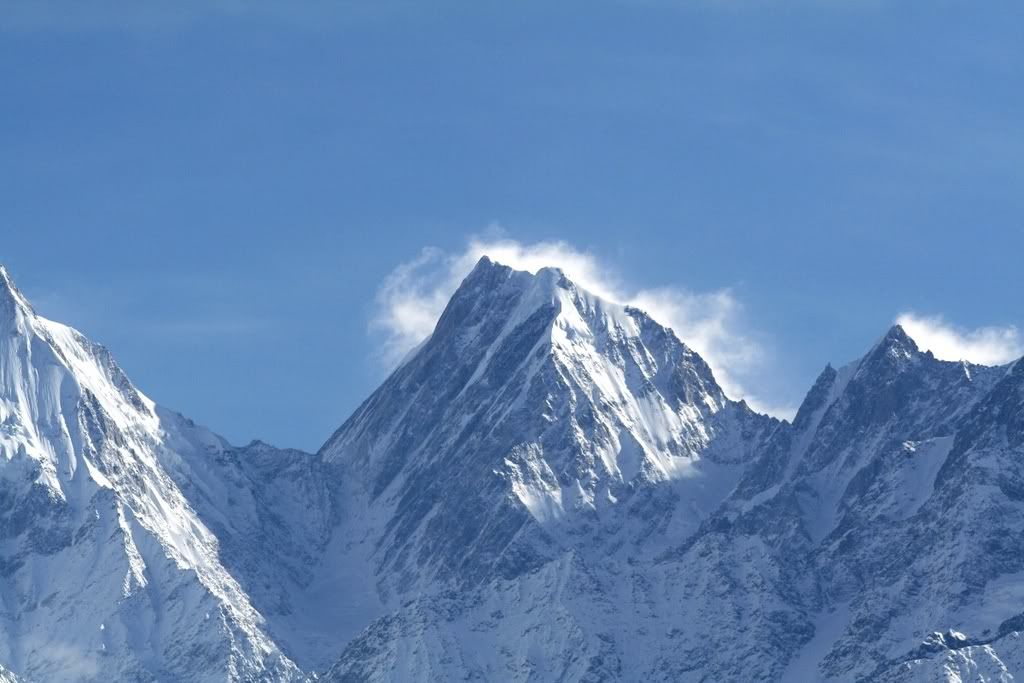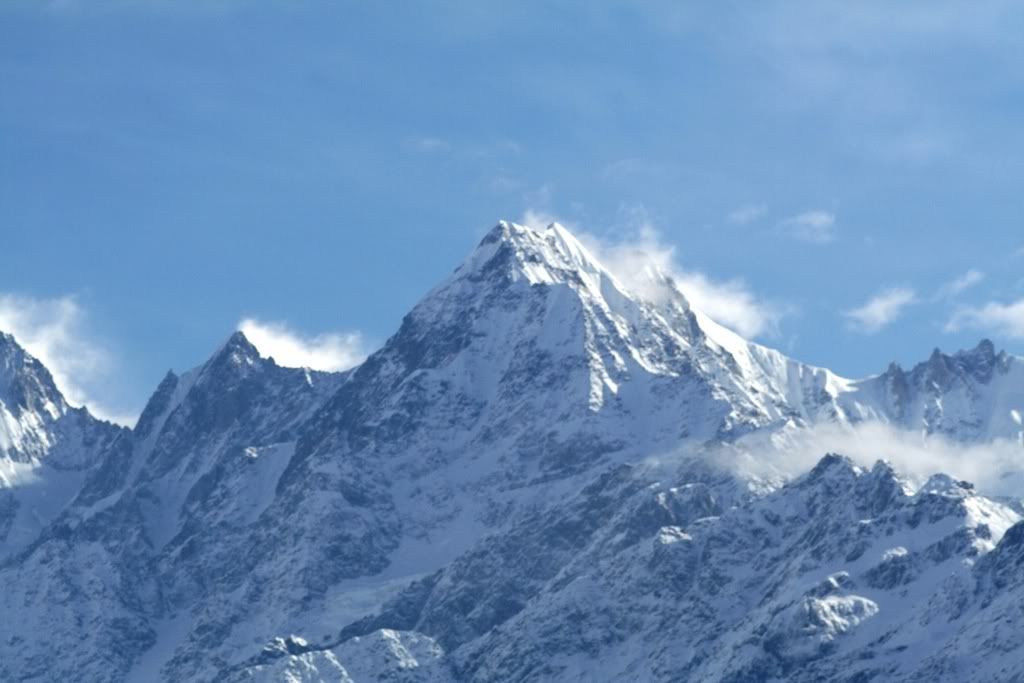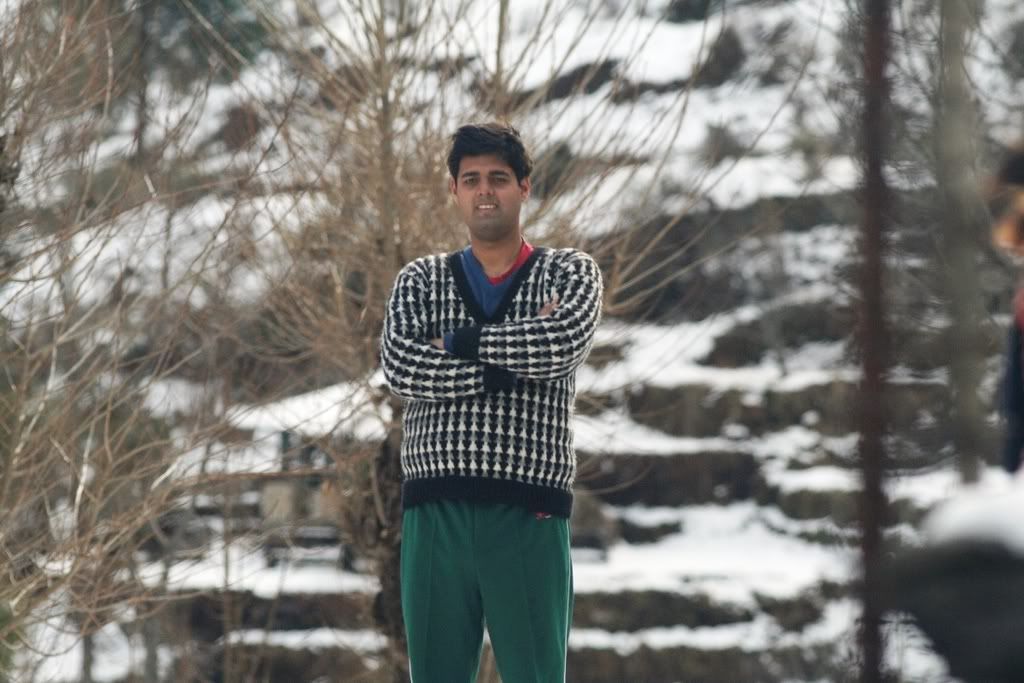 We decided to step out and go for a ski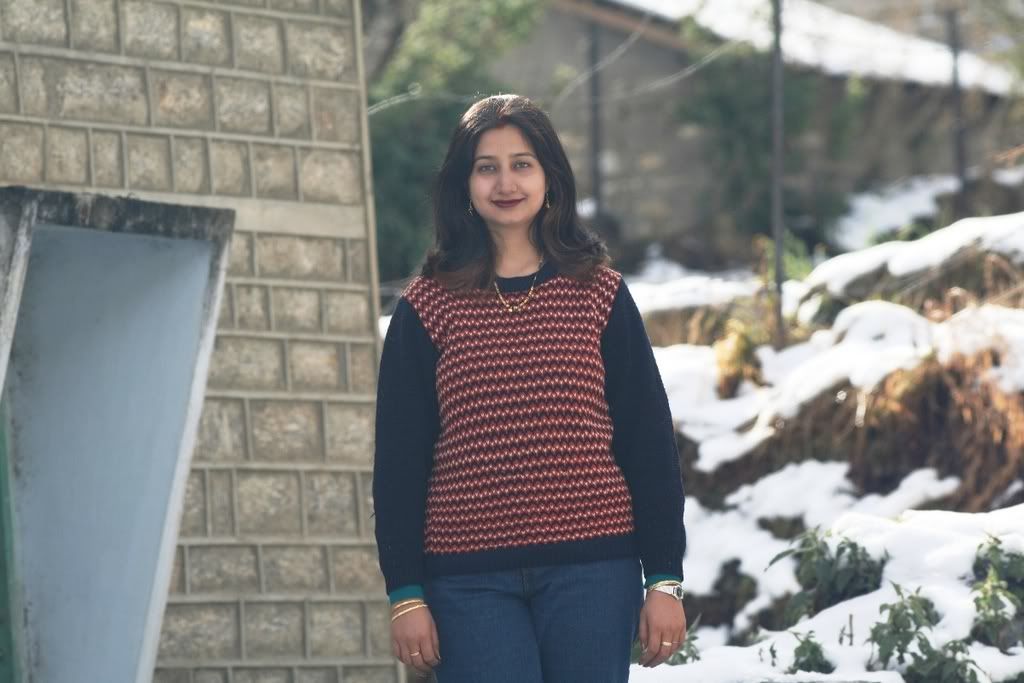 This is a zoomed out view of all the five panchchuli peaks - fully covered in snow. KMVN have also put this photograph (along with many others) on their web page (
www.kmvn.gov.in
)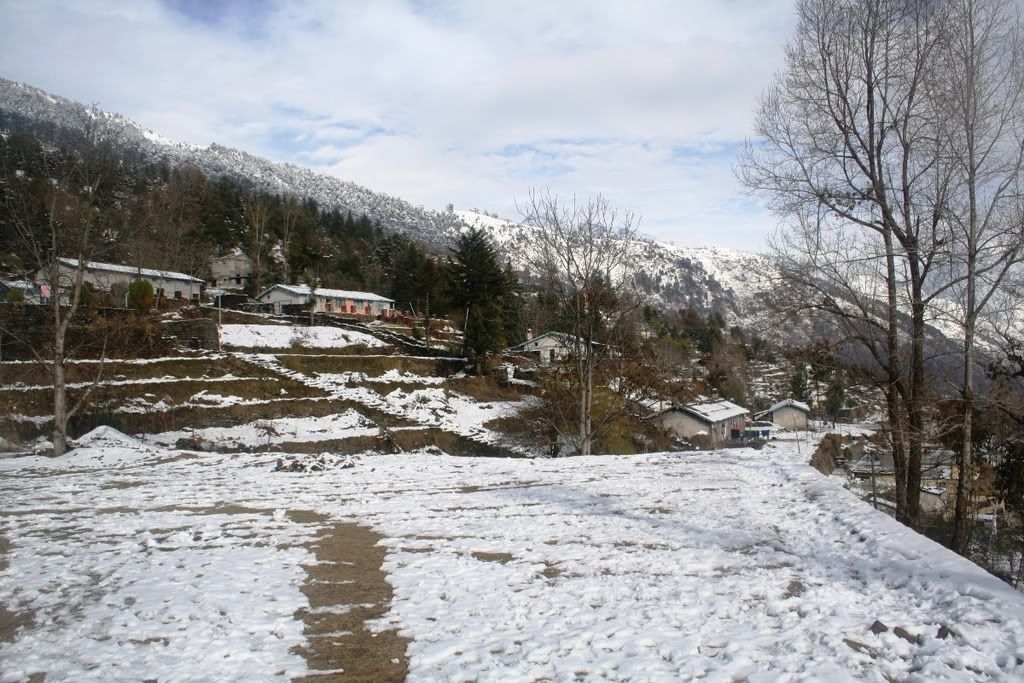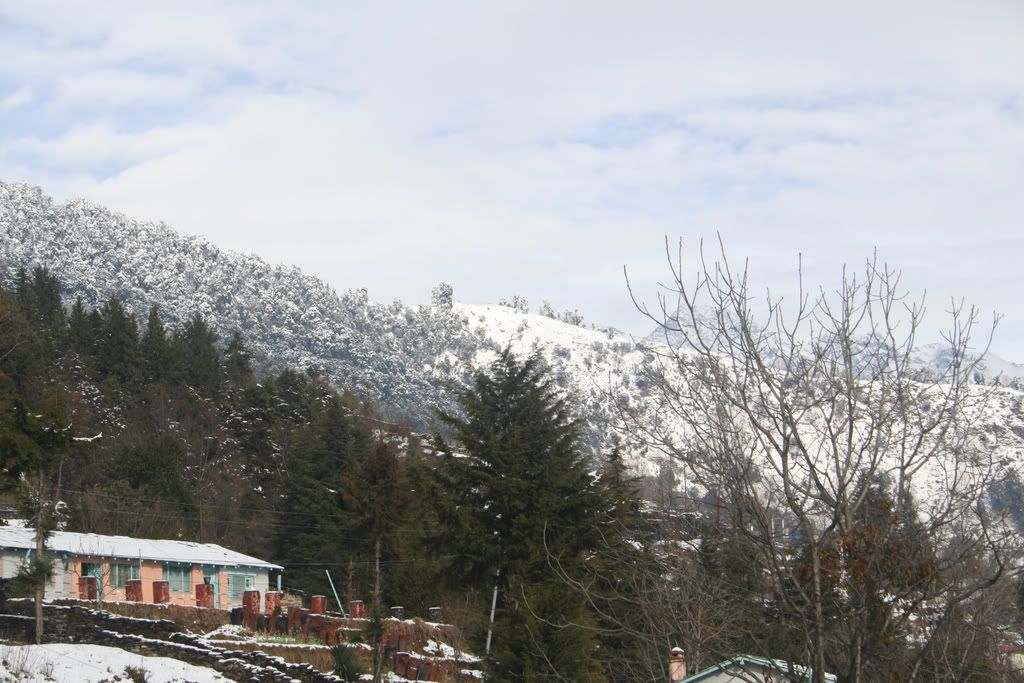 This pic was taken on the next day (i put in the wrog place). and it was taken when we had gone to the bus stop to take the taxi to almora. there was heavy snowfall in the night. The drive was an expericence.