Part 6.2 - Munsyari Snow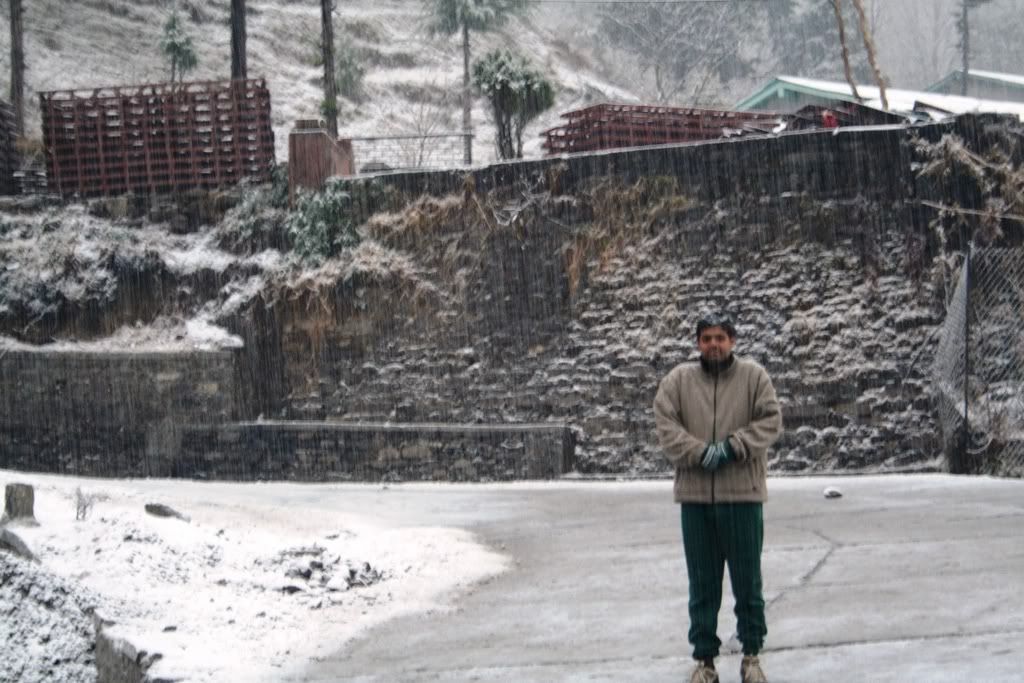 Angel, take the pic quickly...i am shivering out here...brrrrr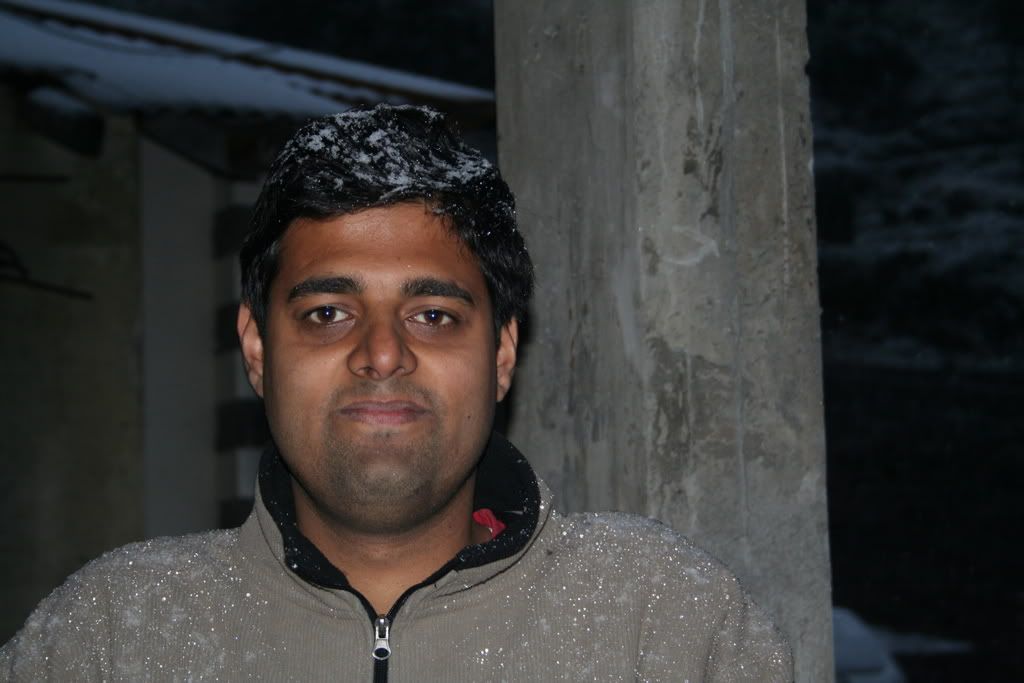 fat snowman :-)))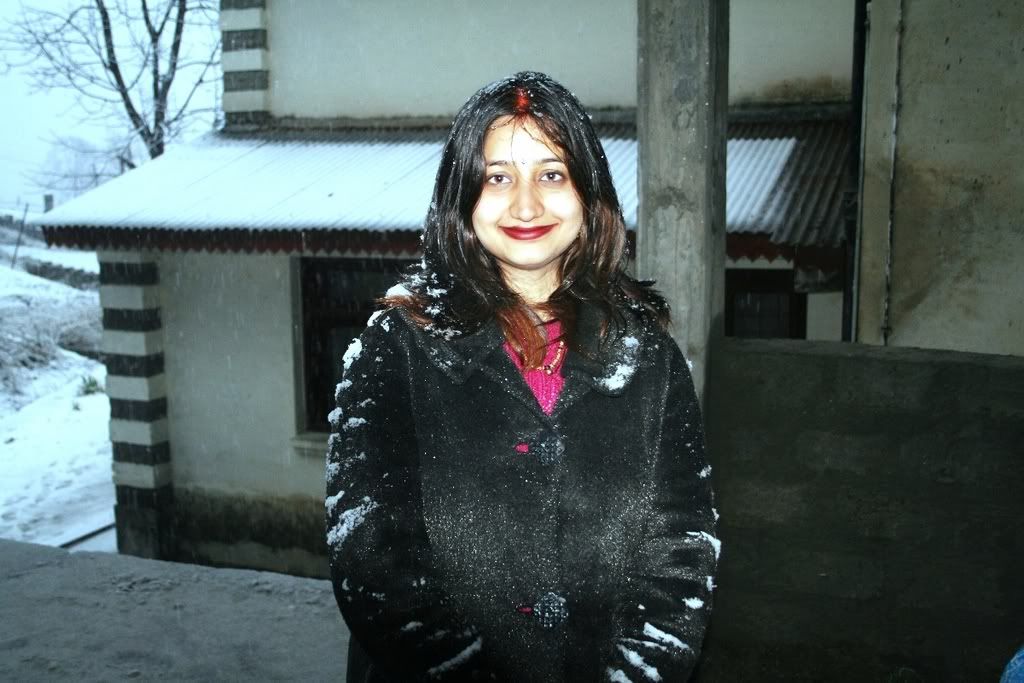 snowangel :-)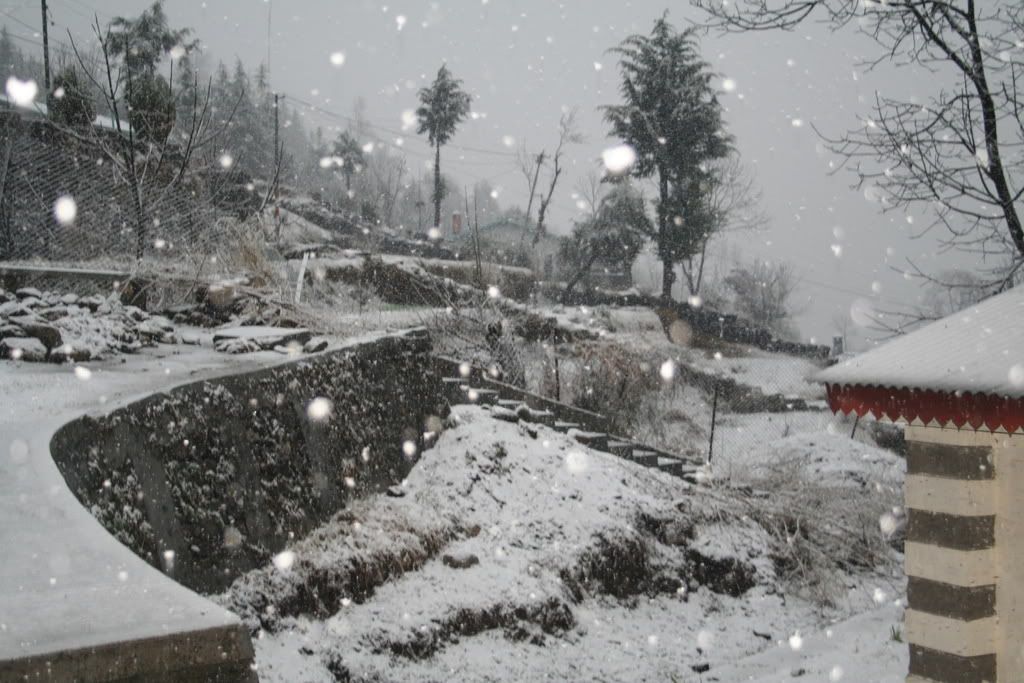 Silent snowfall...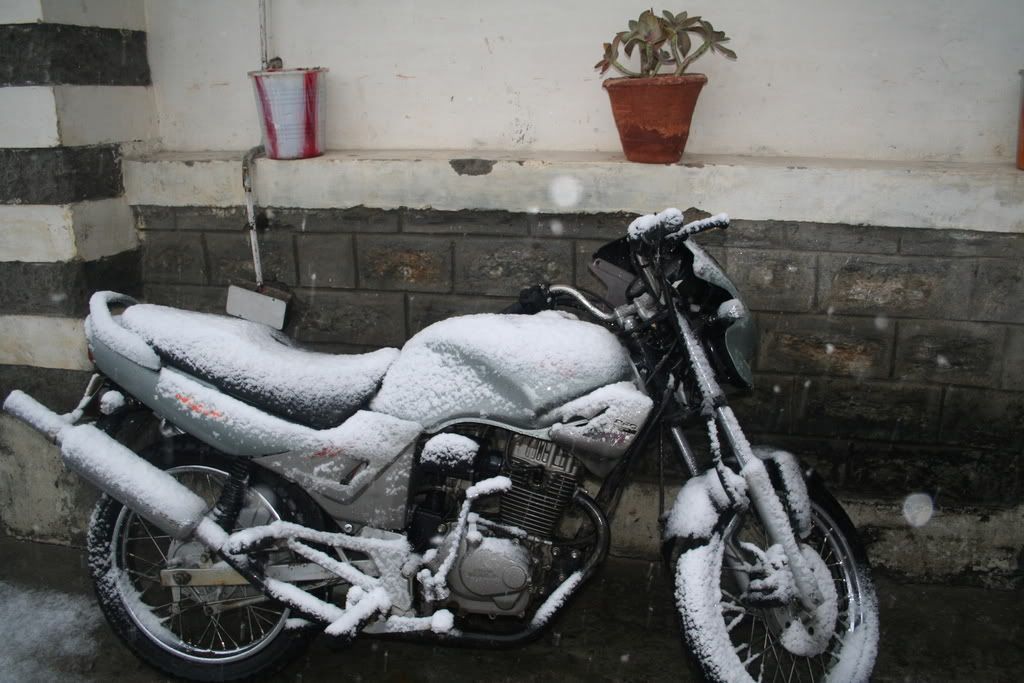 The bike is now slowly getting covered with snow...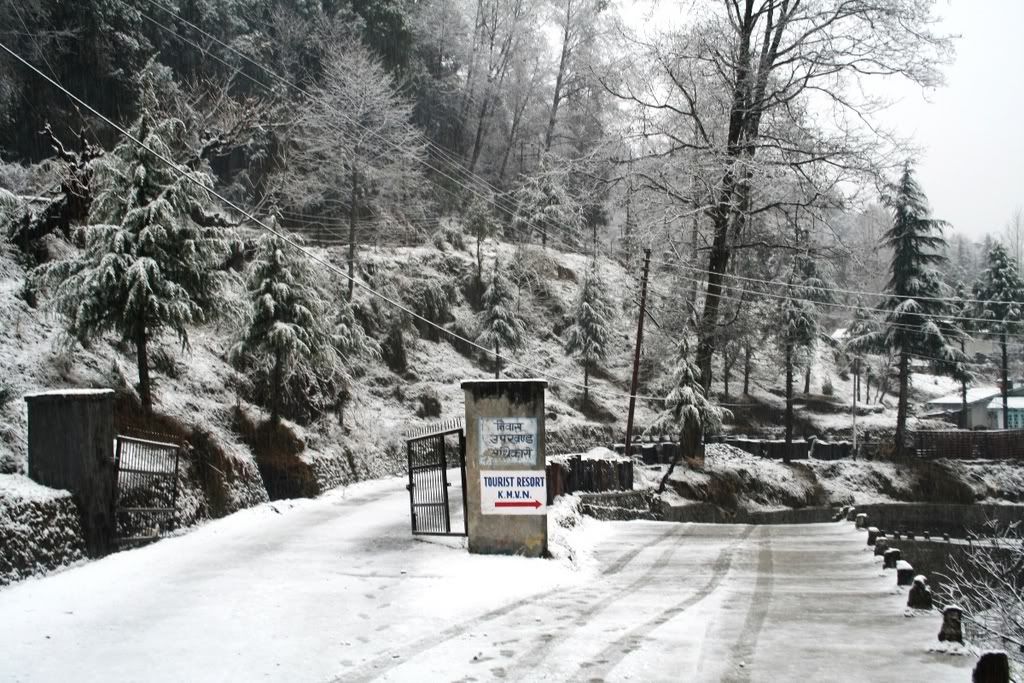 We decided to go for a little walk in the snow...
By now our world was pretty much white...!!!!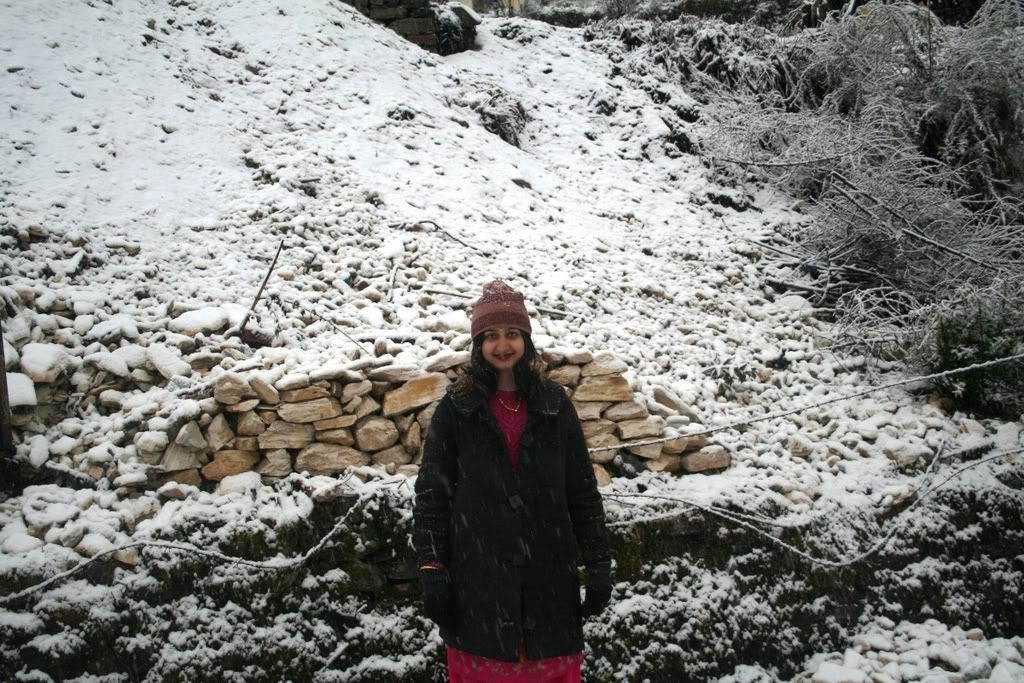 Whoo..enjoying the snowfall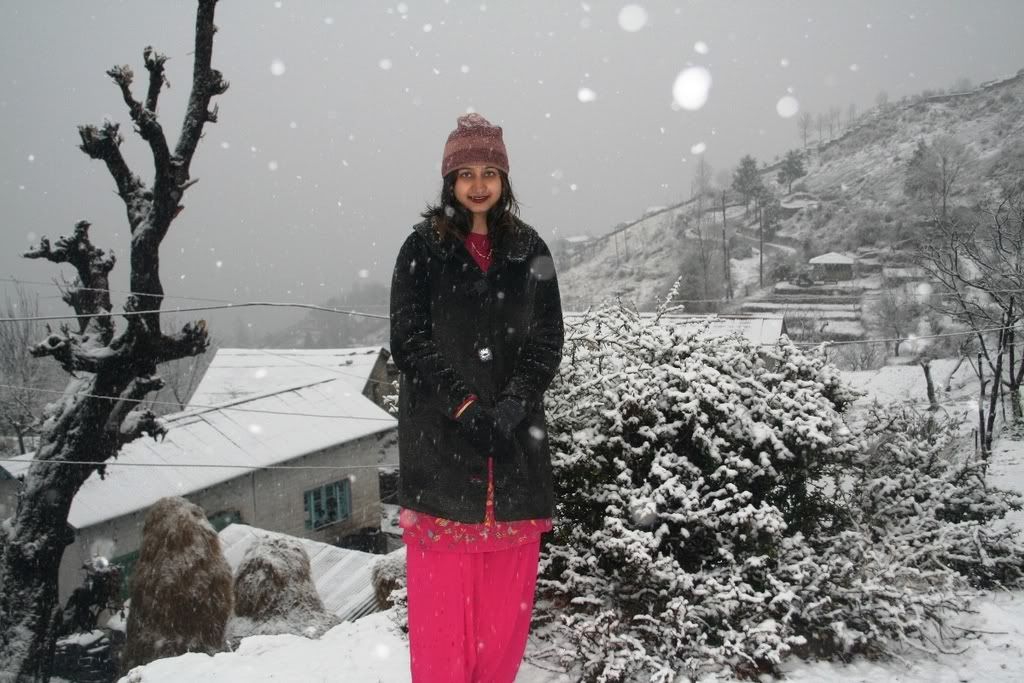 brrr....it is cold here..
It had tirned into a white world out there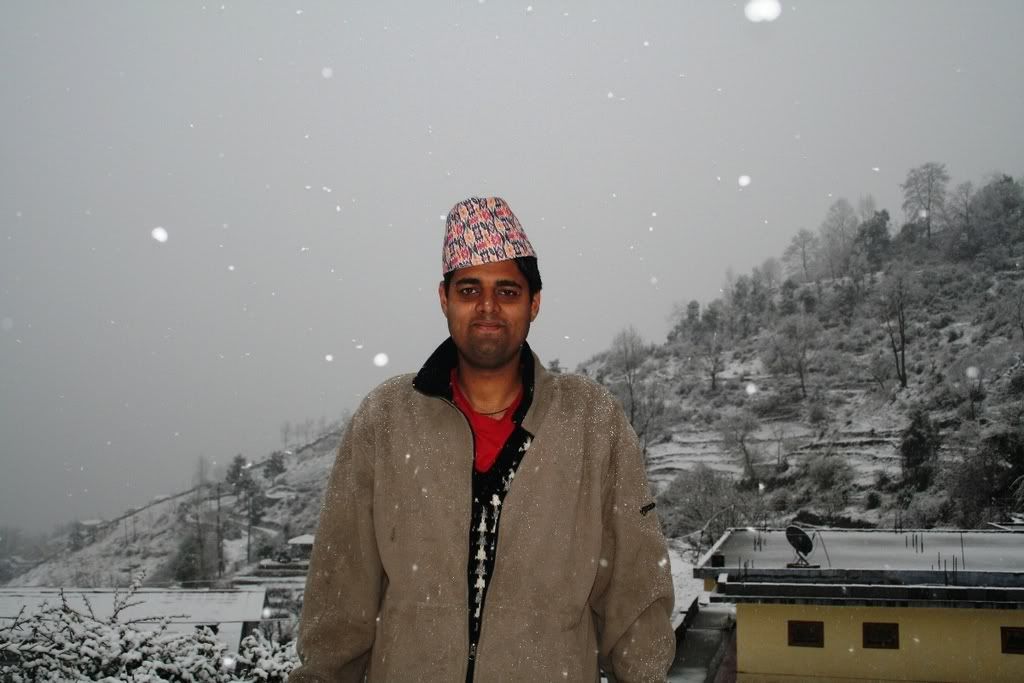 I am about to turn into a Nepali snowman
The road less travelled....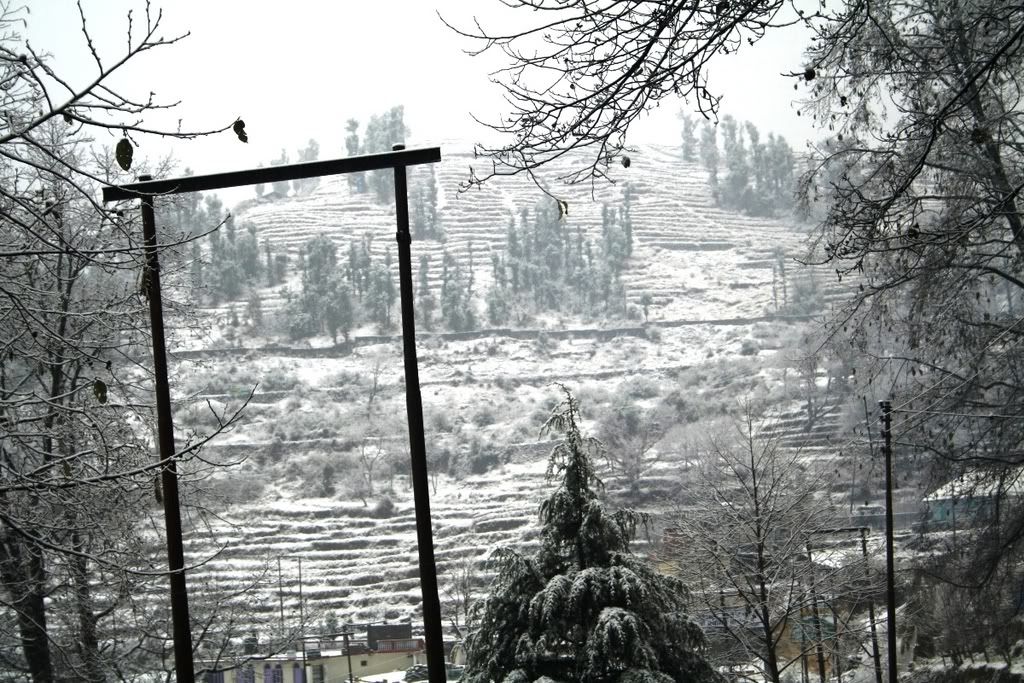 By now the whole of Munsyari was under a white blanket...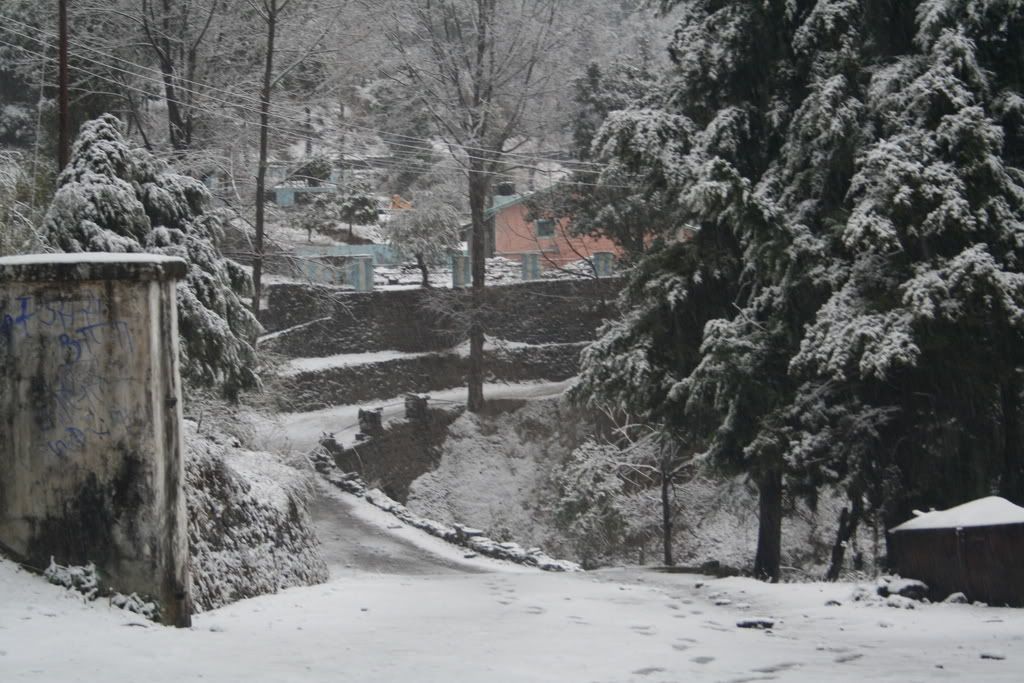 snow snow everywhere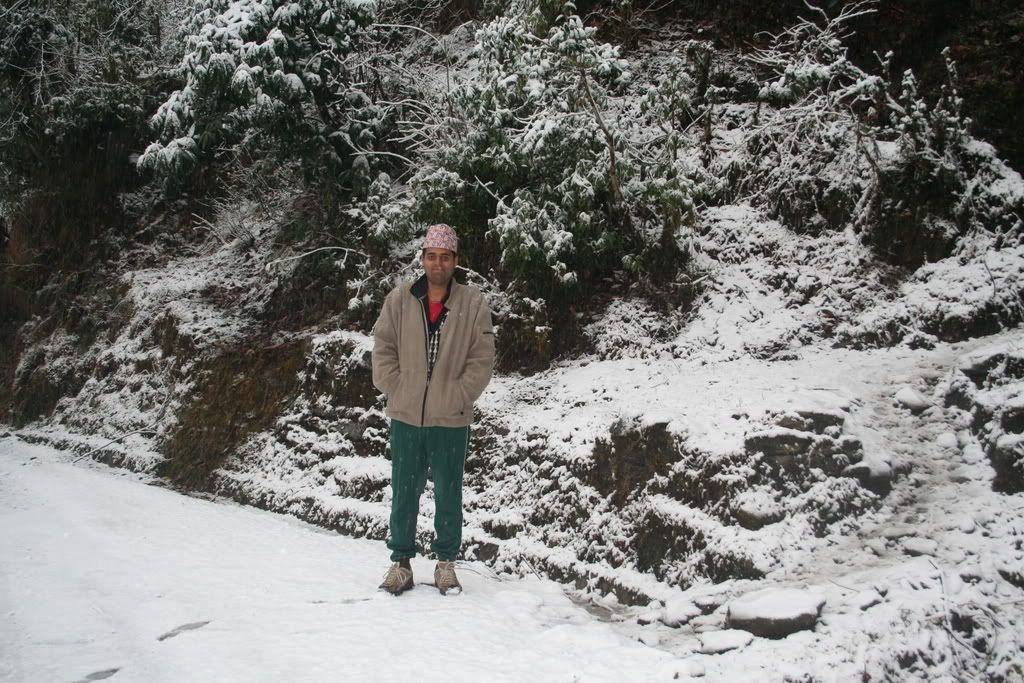 brrr...our coldest photo session