Part 6.3 - Munsyari Snow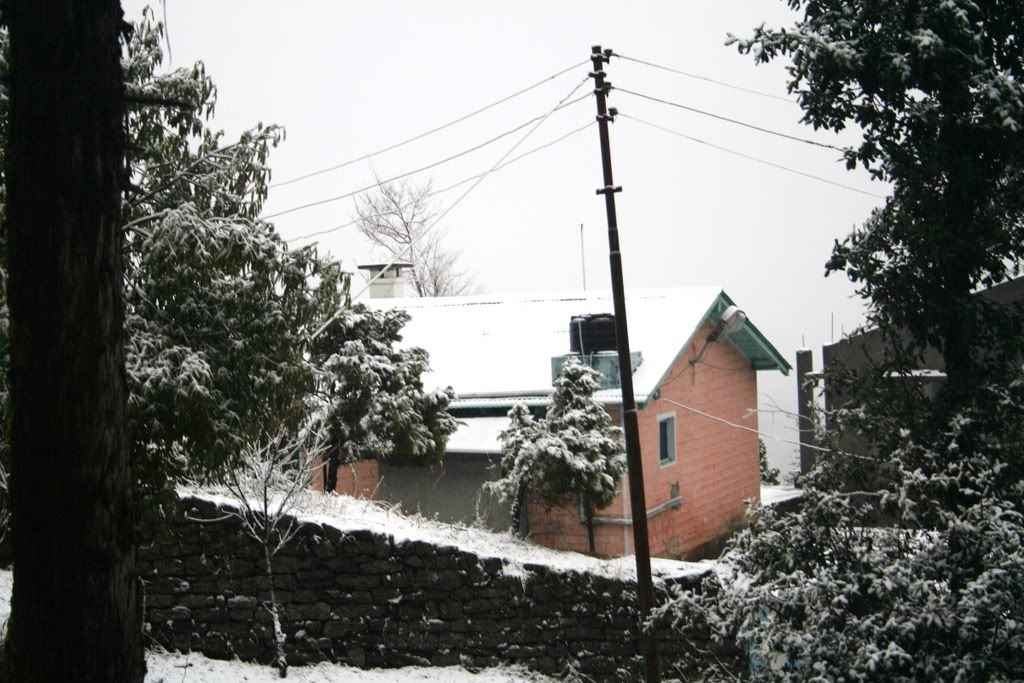 the snowfall continued for most of the day
now this is something u can't see in mumbai and delhi. so let us enjoy the most of it while we are here.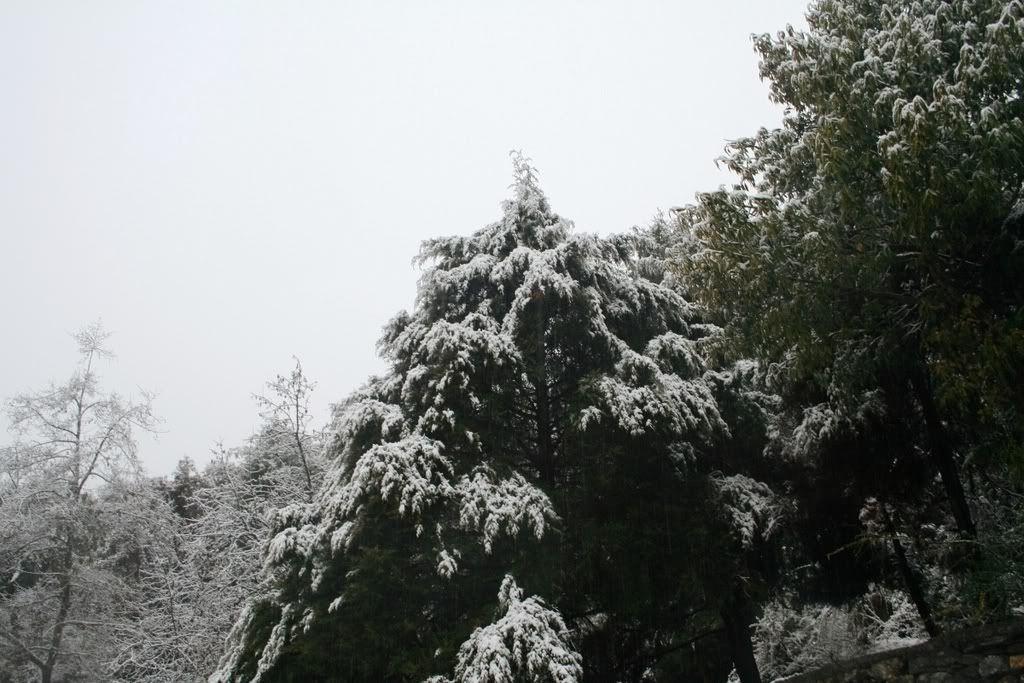 the snow had collected on the top of all the leaves
the branches are loaded with snow and thus start bending
brrr...take the pic quickly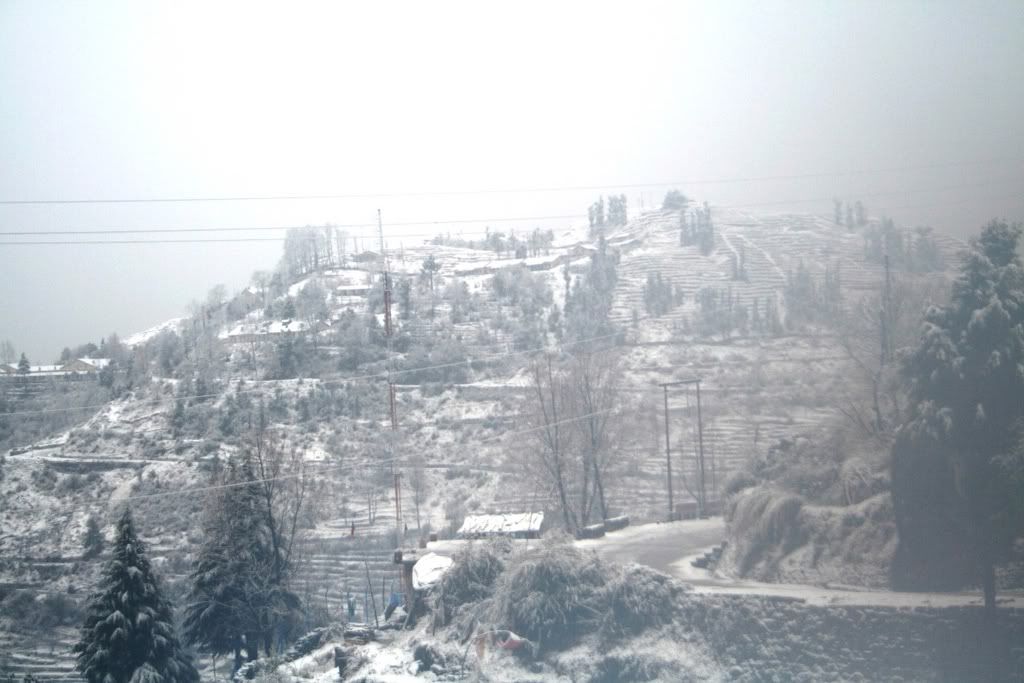 we were caught in the snow..so we took osme shelter at Ganga Ram's house and had some warm chai (tea)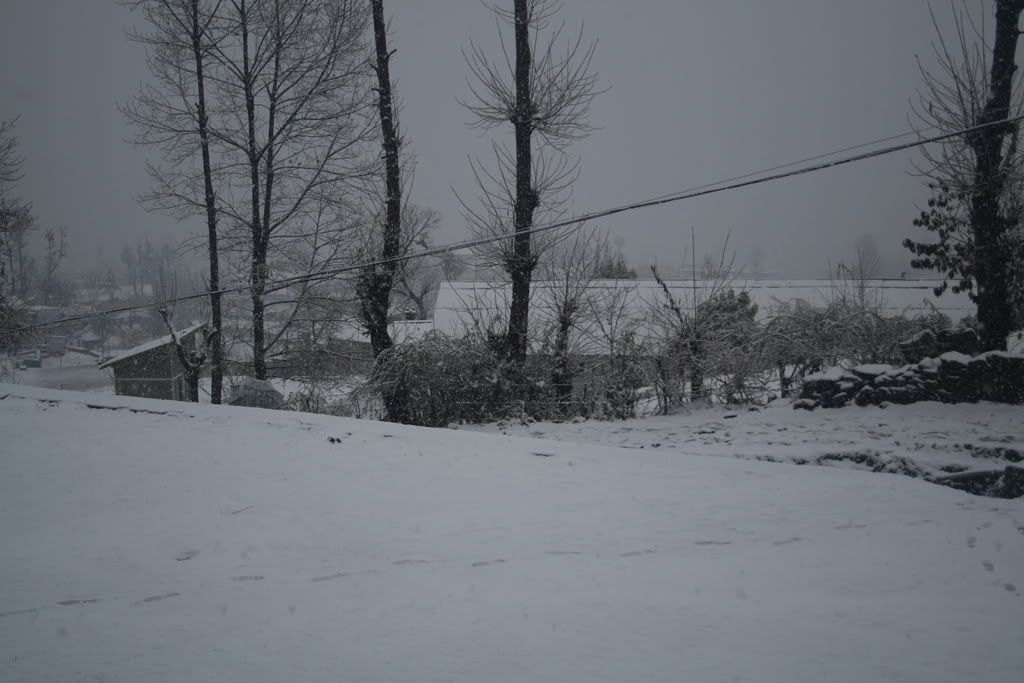 we came back to the TRC because the snowfall got heavier....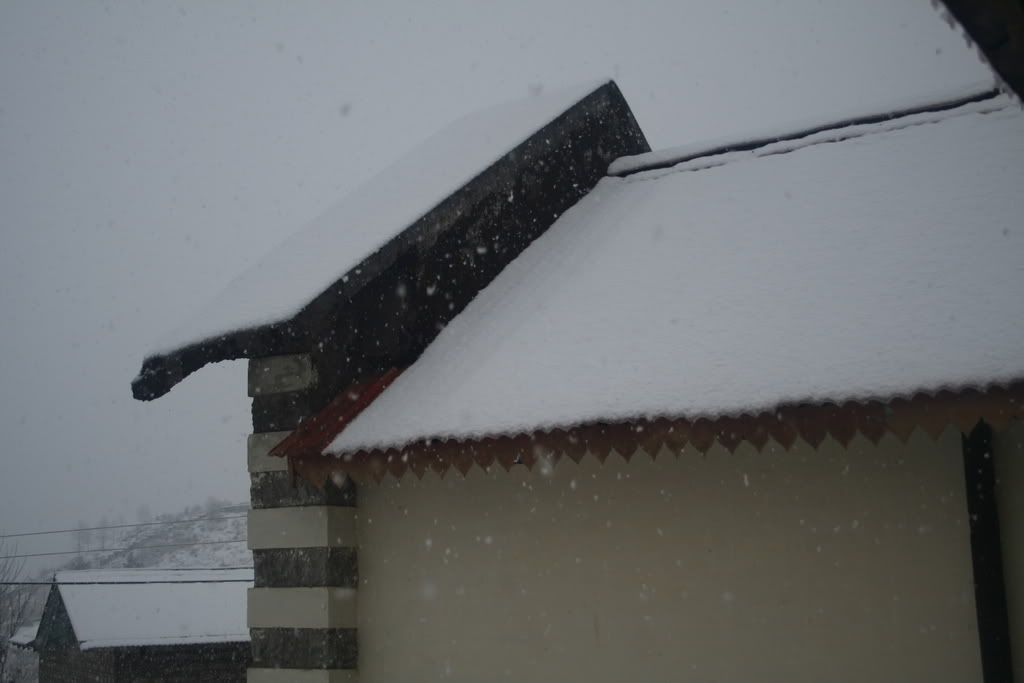 u can see the snow falling against the backdrop of the buildings...
it is falling in pretty thickly now...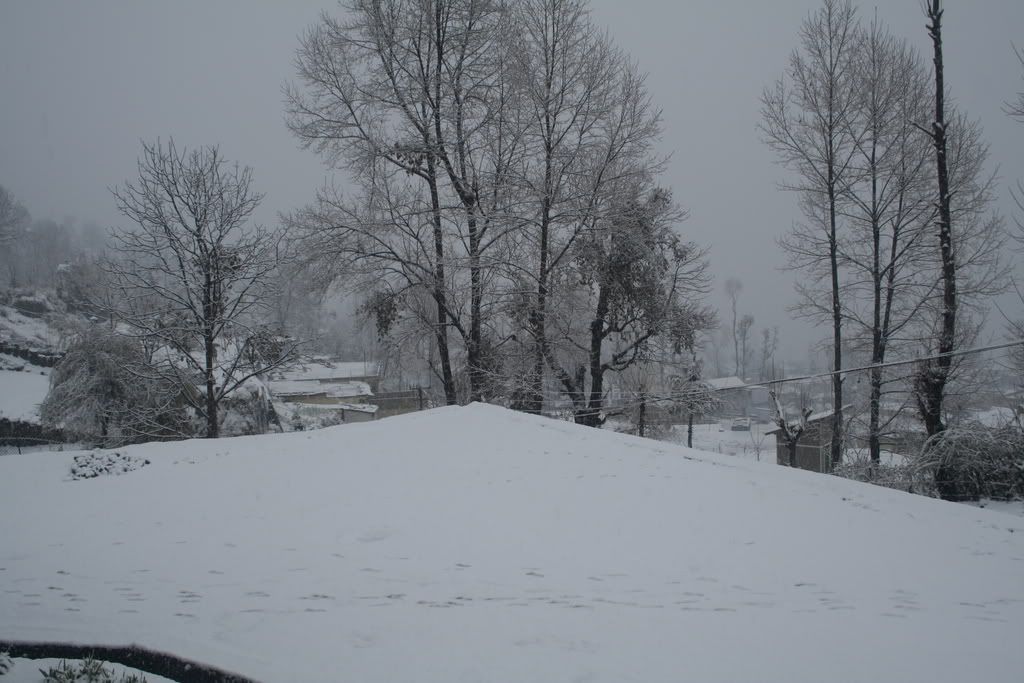 the garden had turned into a white carpet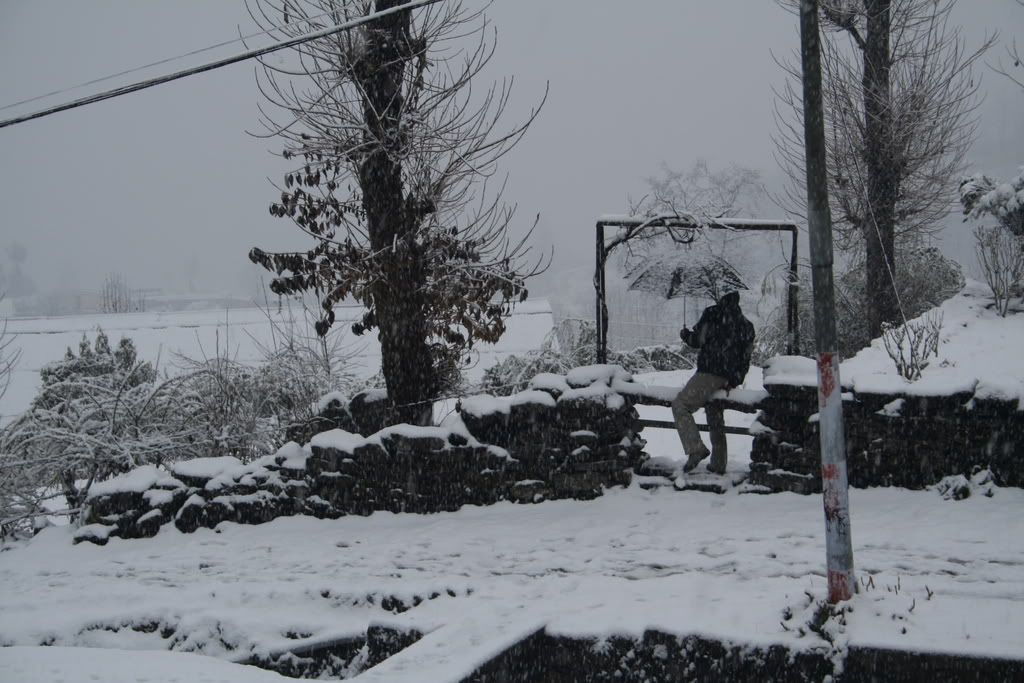 a perfect christmas..in february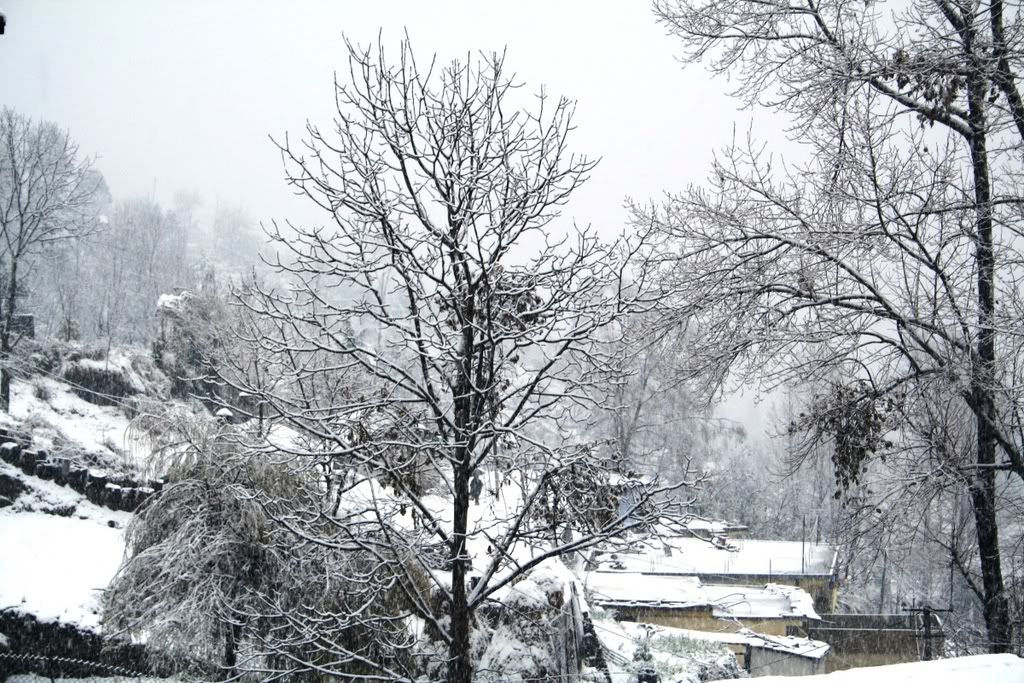 munsyari lived upto its name - the place of snow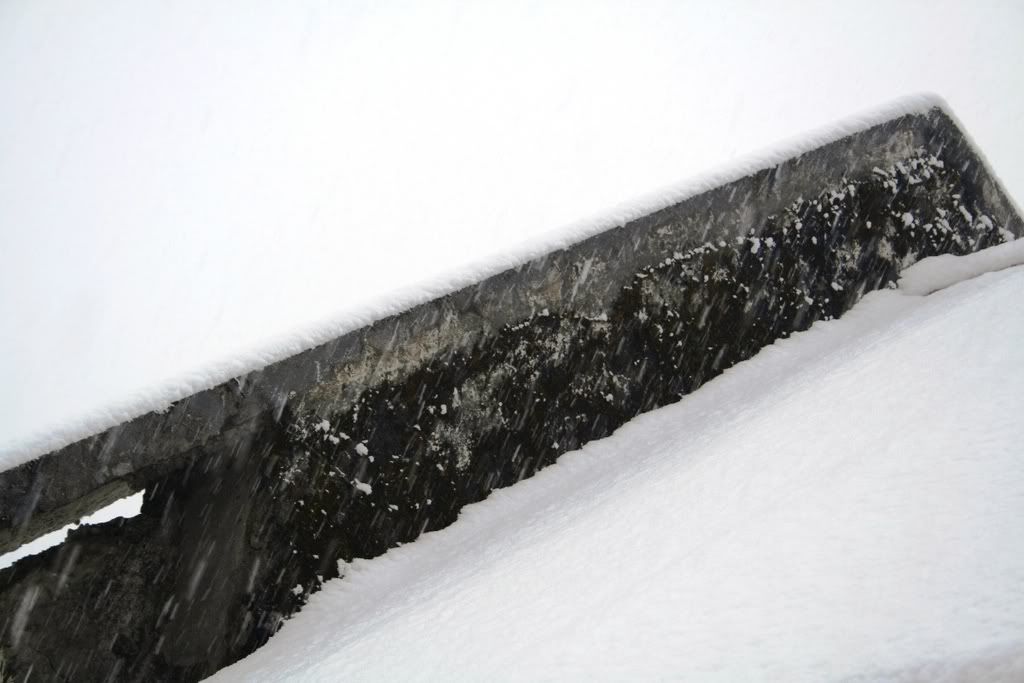 the snow flakes can be seen falling against the backdrop of the roof edge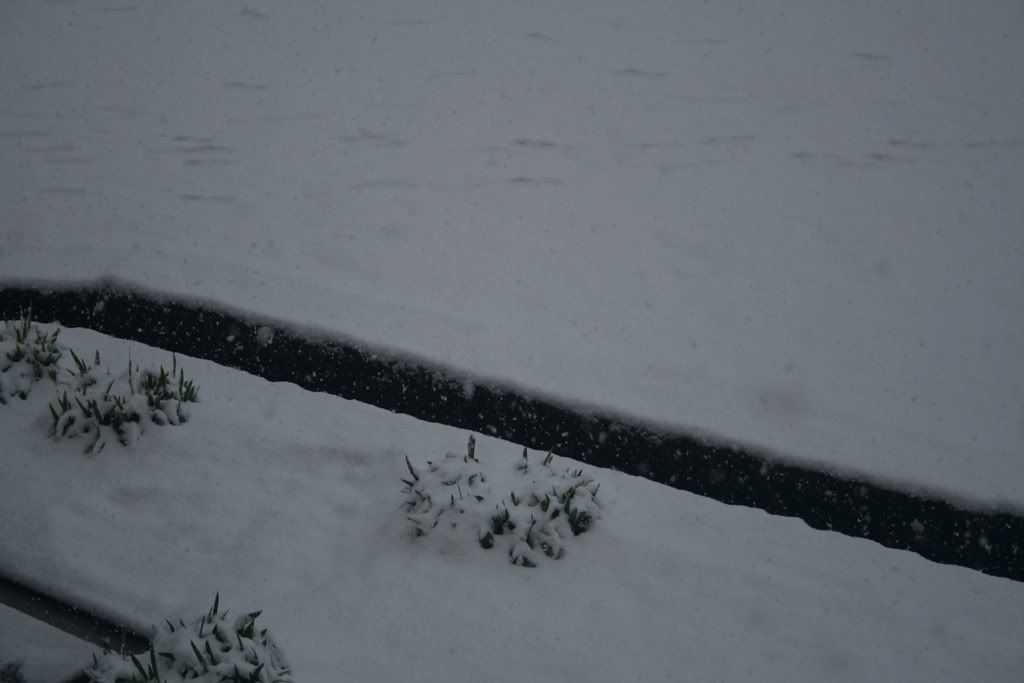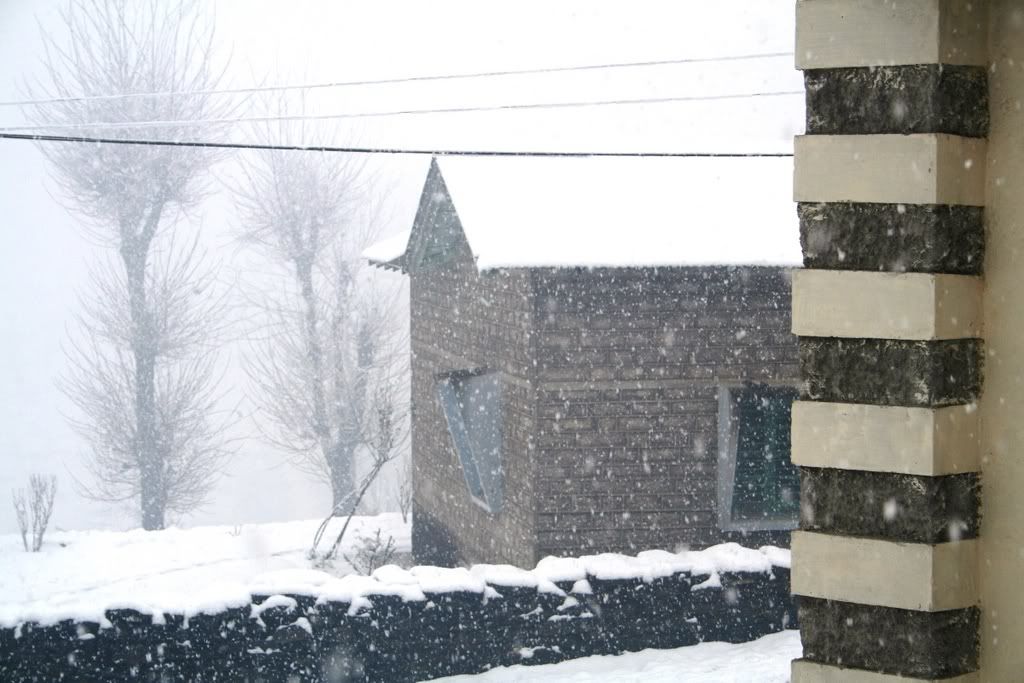 one of the biggest snowfalls i have ever seen in my life