Part 6.8 - Munsyari Snow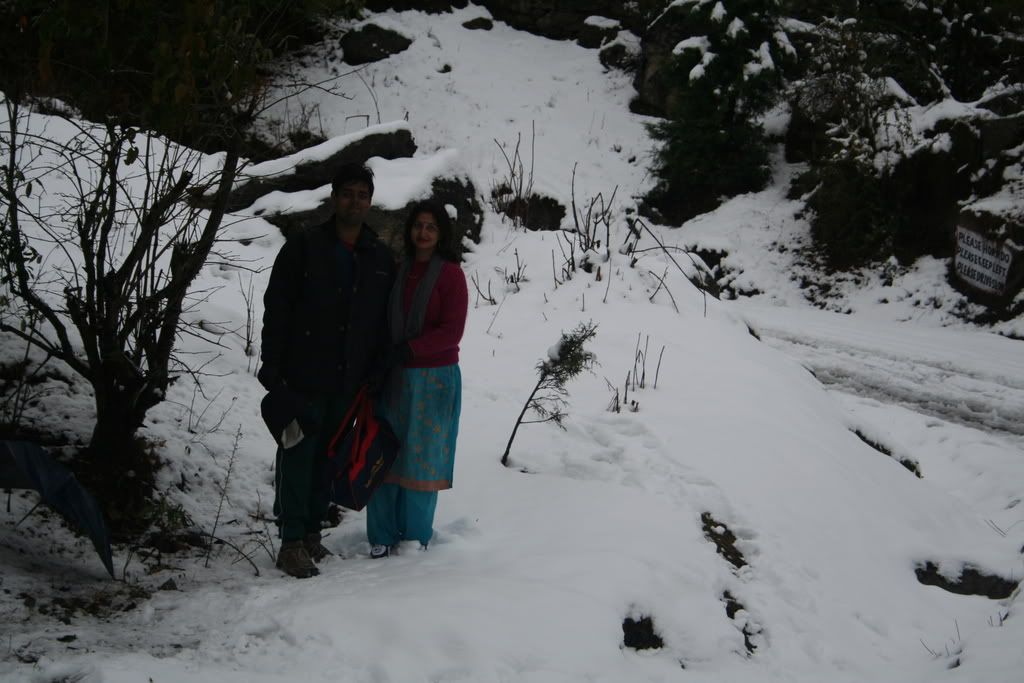 taking a picture after reaching the main road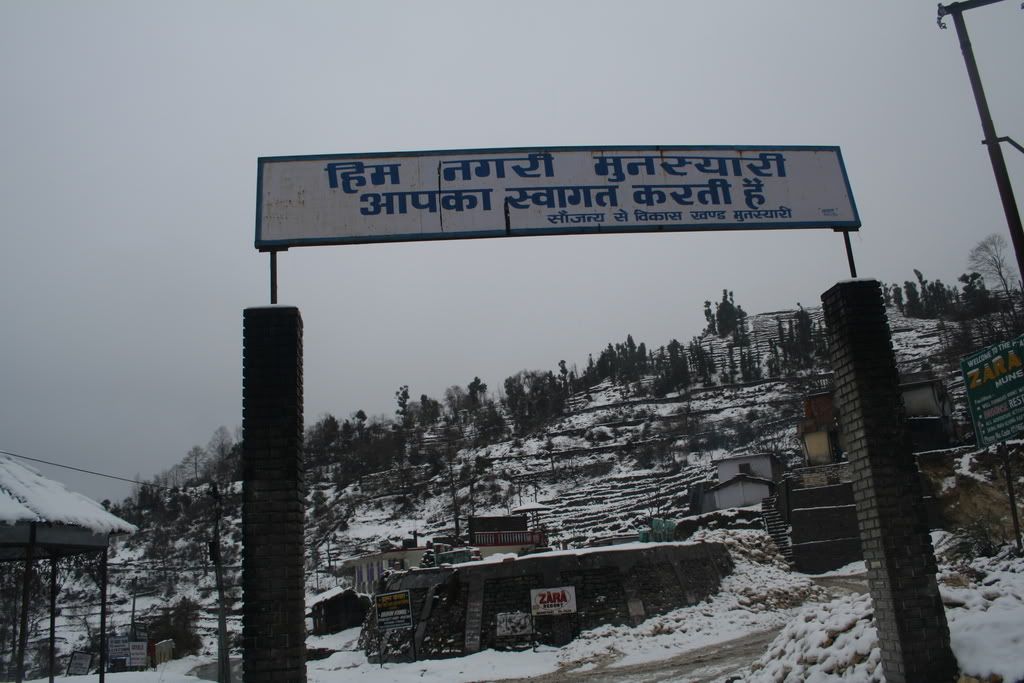 re entering Munsyari. This board seems to be correct - "Snow city Munsyari welcomes you"
Bhotia kukkur (doggy) enjoying in the snow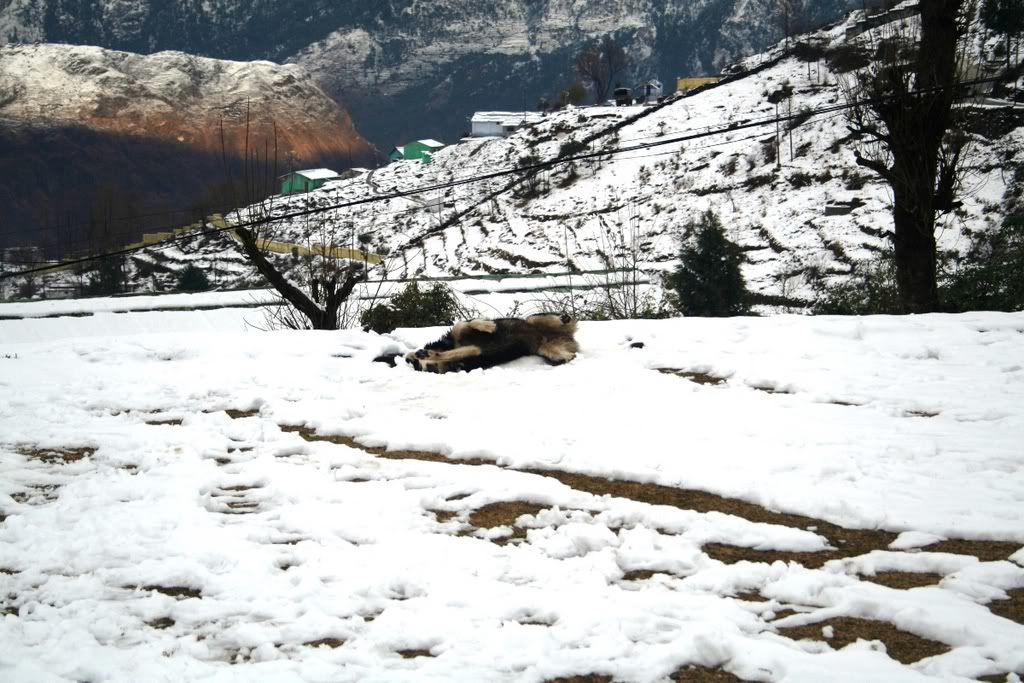 Now the weather was clearing up. Children started coming out and making snowmen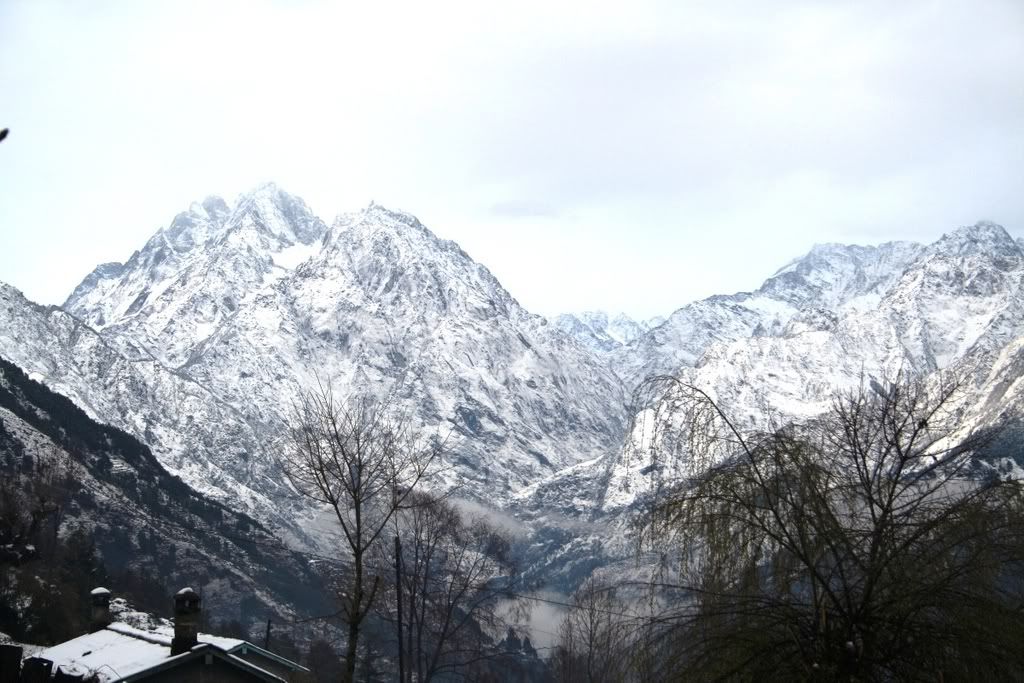 This is malla Johar (upper Johar).
the peak is Hansling
Sunset time, the clouds cleared a bit. This is the view of the mountans below Panchchuli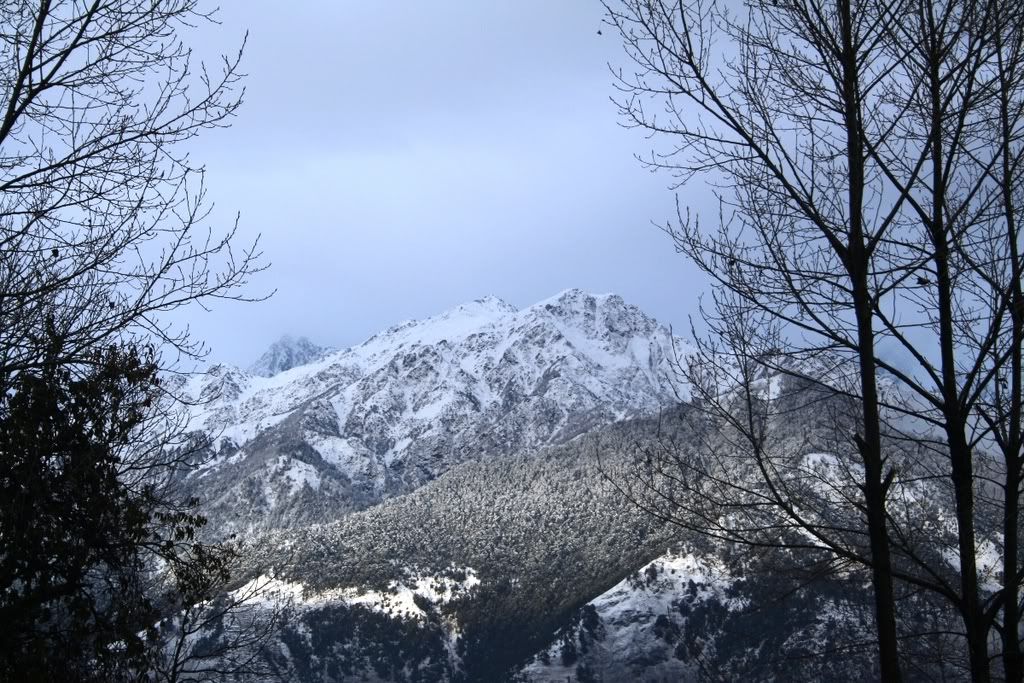 A strip of sunlight falling on the strip of clouds that cleared
The snow line reached the villages above Madkot
Really cool, eh?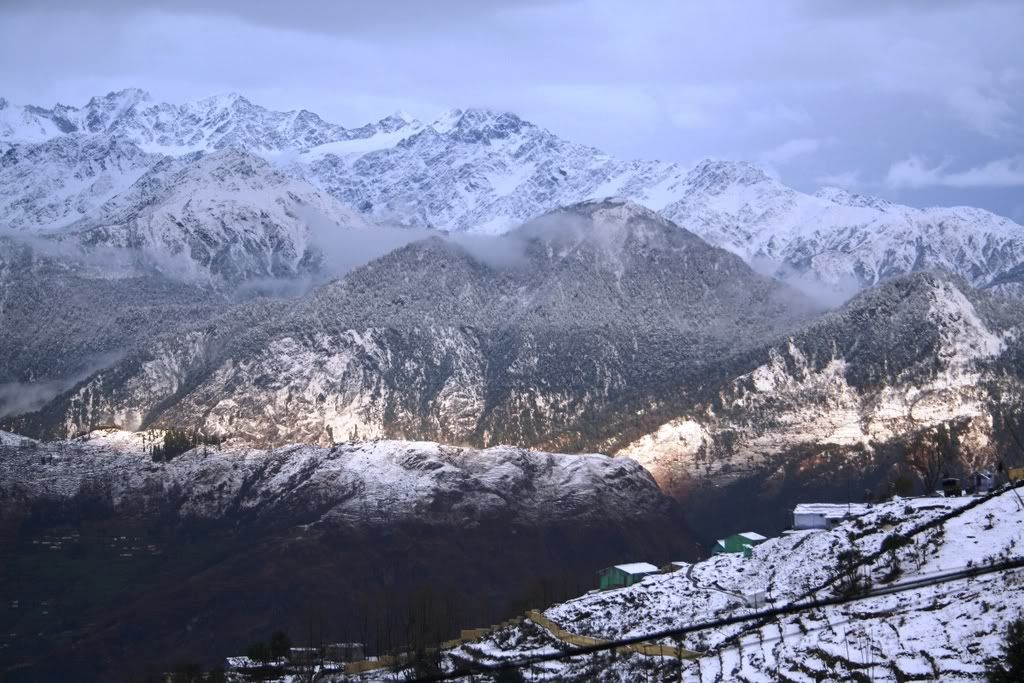 We should have gone to check out the Nanda Devi temple after the snowfall...but could not do so. Hard luck.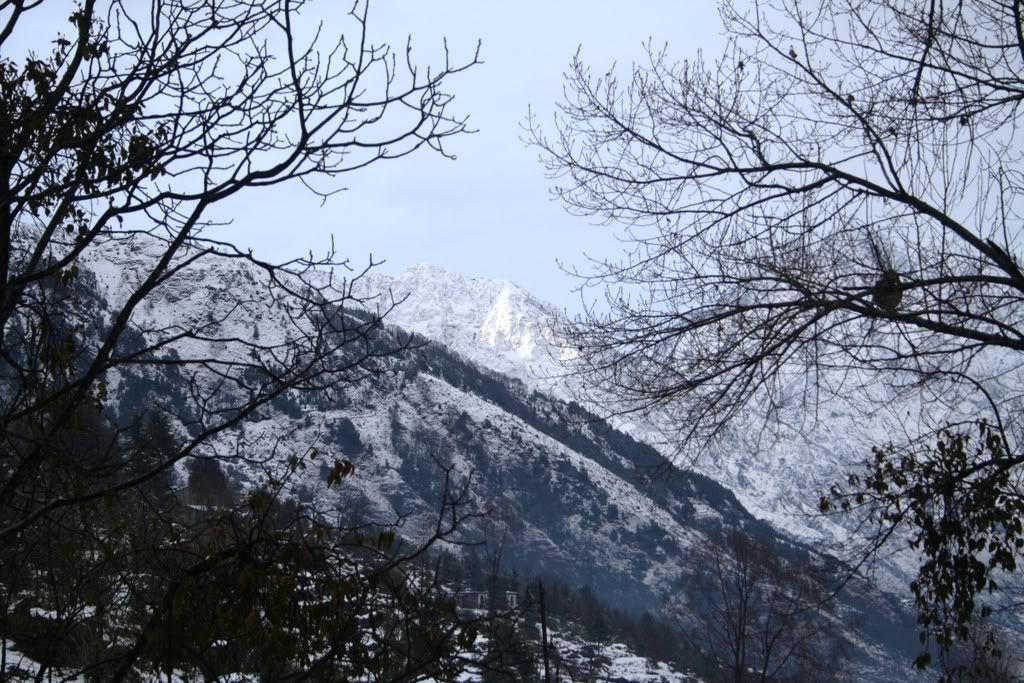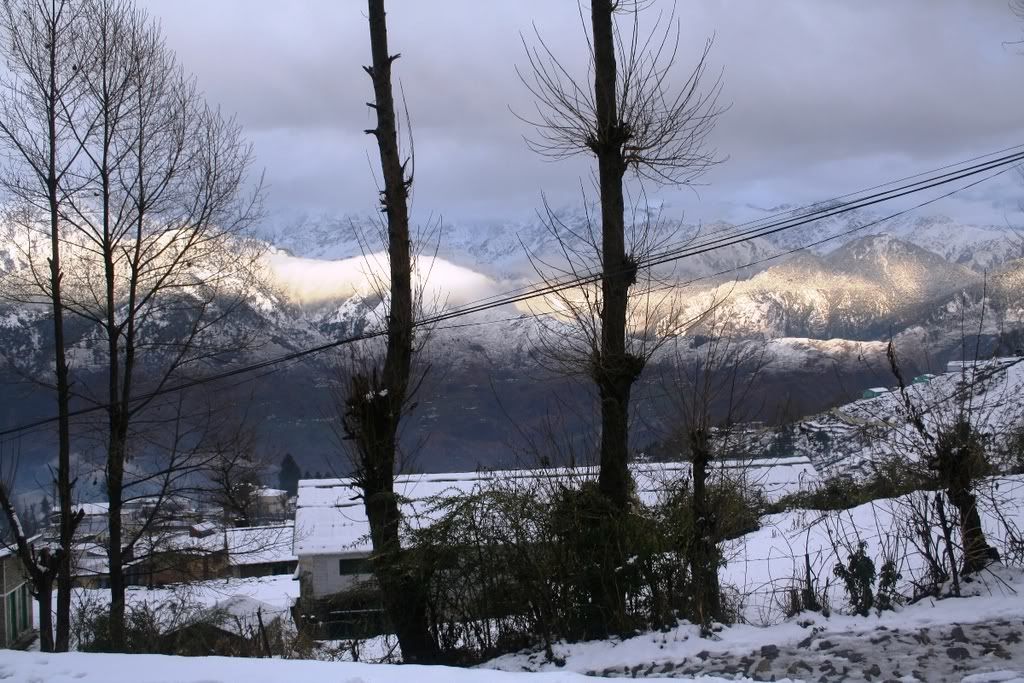 There were some pretty awesome views at the time of sunset.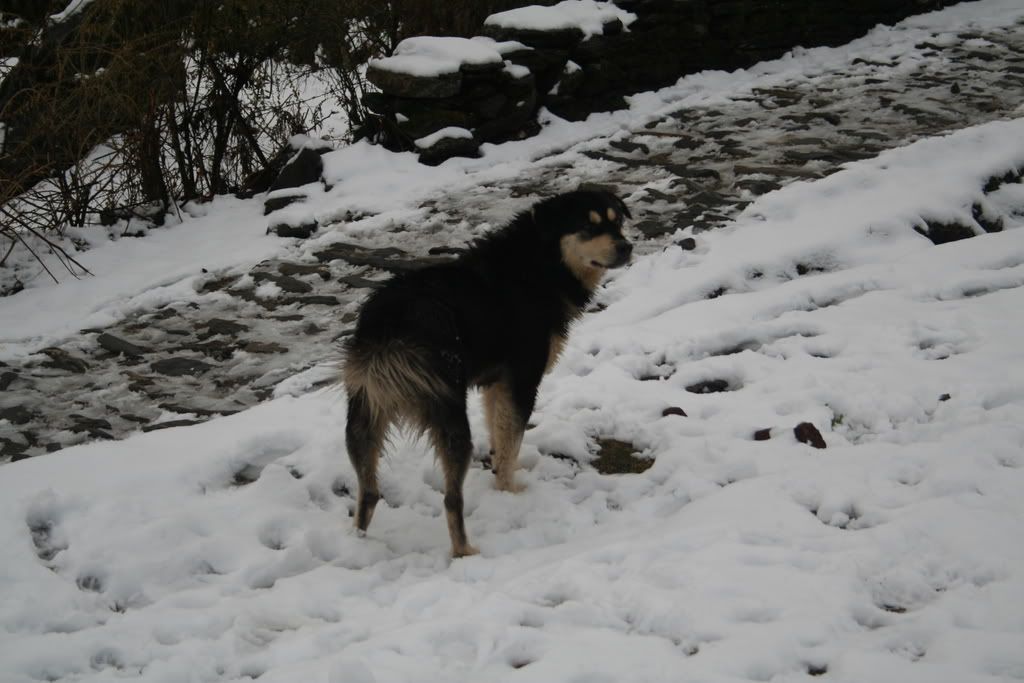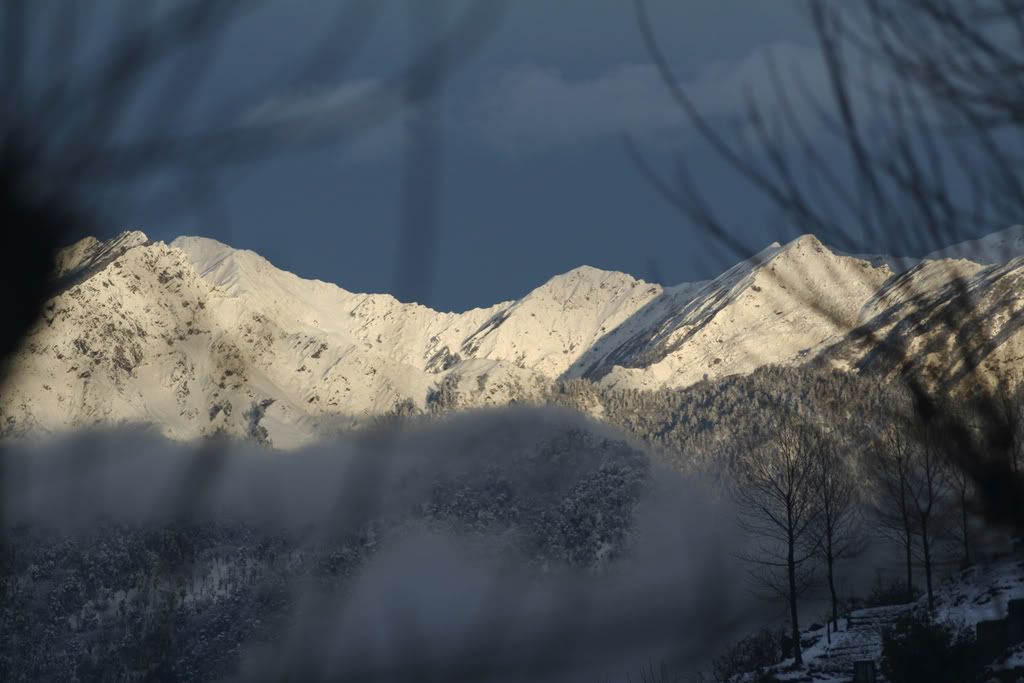 The sunlight falling on the snow was giving it different colours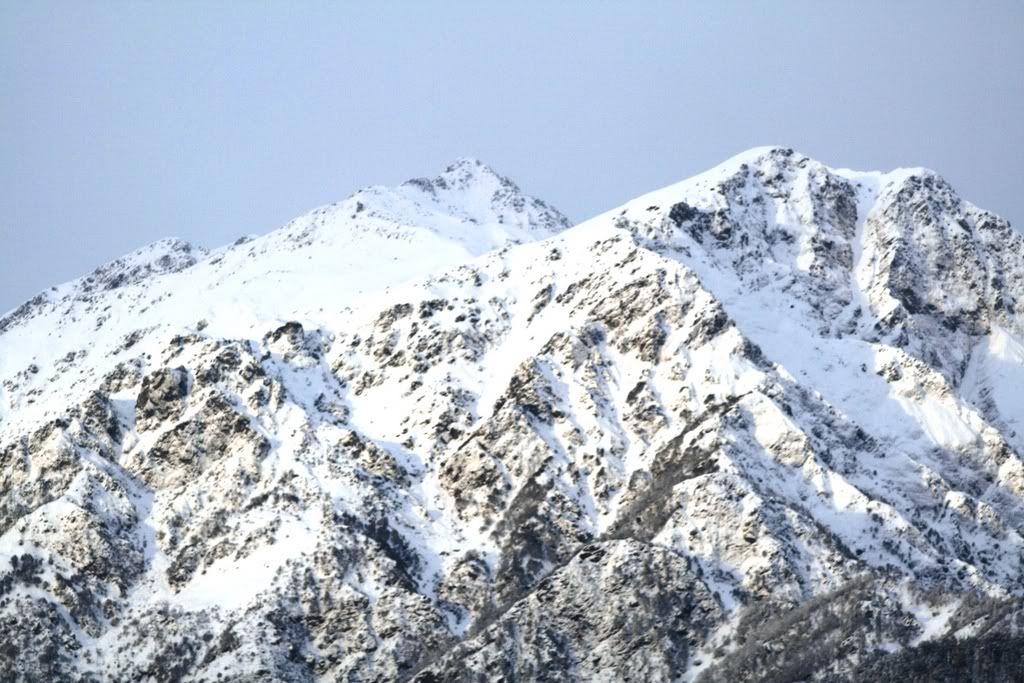 This shot (and the ones below it) of the peaks was taken with a zoom lens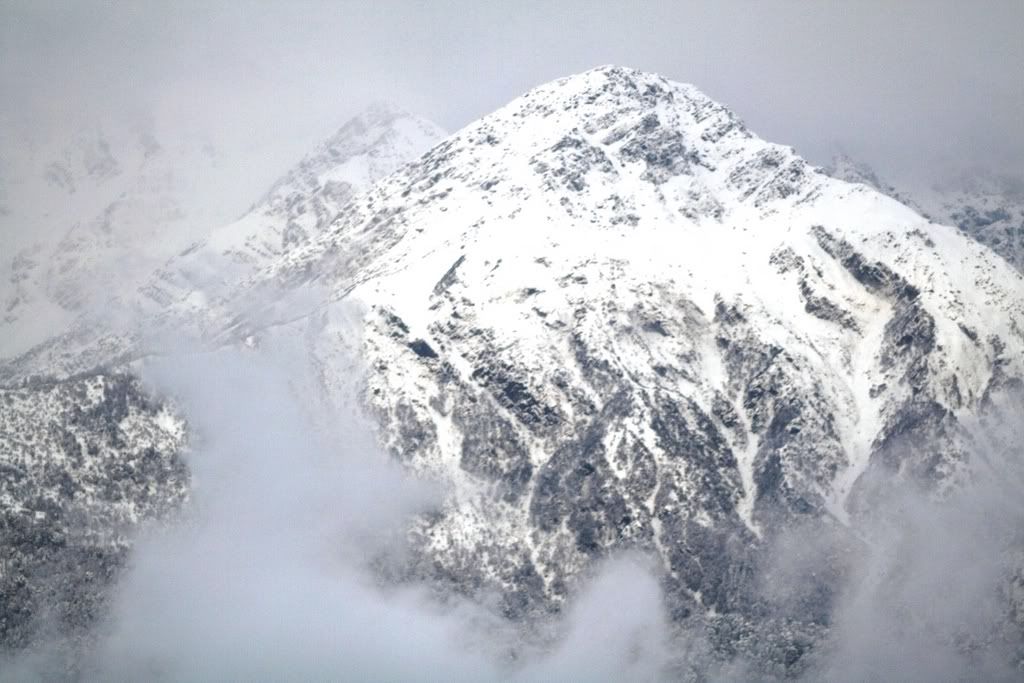 The smaller panchchuli peaks