Milam Glacier Trek Part 1 - Kathgodam to Bageshwar
i all,
well, i guess i finally got myself to writing this down. had been putting it off, courtesy my extremely lazy attitude. well, i had been planning ofr a nice long trek since quite some time. however, after leaving infosys in june 2004, there were barely 4-5 days before i had to report at iim k. so i spent that time at home, since i had not been able to go home for 15 months. then i guess i could have gone in the 2 term breaks but i was not so confident about going alone. i then decided to go to pindari in march 2005, but my summers put an end to it. then i planned in june but my parents did not allow me to :-)). finally, i decided to go in the term break in september 2005, come what may.
i shortlisted the options and came down to milam or pindari. milam was selected at the last moment due to it being a more adventurous route. the 4th term exams really killed me. 5 night-outs in succession. somehow, the group studies in my room till 6 am cleared us all. finally, after the exams were over and assignments done with, i rushed to catch the calicut blore night bus. next morning, reached blore at 6 am, rushed to the airport. caught the flight. then in delhi, shopped for batteries, glucose, etc. reached the old delhi railway station and caught the train from there in the night.
Day - 1
the entire next morning was a trip down memory lane. i guess i was last in kathgodam n 1995. so it was 10 years after which i was coming back. the india books shop, nirmala school, the "nehar" (canal), the gola barrage, even the taxi drivers asking u to come with them .... i took a taxi and when that guy could not get enough ppl, he decided to go back to haldwani. finally, he managed to find enough ppl and we were off on our way to almora. yipee.
we went along the gola river, and then turned right since we were going via bhimtal. there was the old hmt factory at ranibag, the gola nadi was in full flow, the clouds were sweeping over and i seemed to be back in heaven.after crossing the bridge the road turned upwards steeply, towards bhimtal. the ppl in the taxi gave excellent company. lots of chatting went on. even they were pretty surprised to know that i was from these parts and had studied in nirmal and sem as a kid. they had thought i was a tourist from kerala who could speak excellent hindi . in fact, the driver also stayed near nani's old house at damua dhoonga nad he had seen it also. i have always found pahari ppl more friendly than the jerks who inhabit the planes - of course some of them r nice but kumaonis take the cake when it comes to being nice, polite n good. and if u think i am being partial, then yes, i am 100% partial towards the paharis . pretty soon, the massive bhimtal lake came into view, with the tiny island in its centre. we did not stop much over there. saw the newly constructed house of some chap above the lake, where they had shot that zinta and hrithik roshan movie, and that alien (copy of ET). well, that movie was also nostalgic since hrithik was a student of good old sem in that movie. i was pleasantly surprised to see that in that movie they showed gals inside the sem campus (read: zinta) to cheer the volleyball matches. there was not a single gal around when we used to play .
soon, bhowali came n the taxi stopped there. i got some snacks and we were along our way, along the kosi river. all the old places, like garam pani, kainchi, etc came one by one. we stopped in kainchi for some breakfast at a dhabha, n i took some pics. then again we were on our way. lots of hisalu bushes on the way, but not the season for hisalus right now. the pine forests near almora r just tooo good. and with the wind rustling through them, it makes such a pleasant sound. soon, we were dropped off in almora. there were lots of shops selling the good old baal mithai and singhodee. too bad we don't get this stuff in kerala. i then went around lookign for the cantt, and had to walk back a pretty nice distance. then climb all the way up, with my rucksack. somehow, i found the mess, kept my laptop n other stuff over there and then was again on my way. found a taxi to bageshwar from the taxi stop and off we went. the area around binsar was even better than heaven. stopped the taxi for a few snaps. hill after hil, forest after forest, stream after stream .. and the taxi went on. we stopped at a charming little dhabha for some snacks. since i did not have any lunch, i hogged like a greedy pig over there. we had chai and chana. there were some very beautiful small birds in that place. soon, we continued our journey and reached bageshwar (bg). bg lies in a valley and the road goes down for quite soem distace before reaching bg. the pine forests give way to open fields at the base of the valley. there r many houses along the banks of the river and i was tempted to go andf have a dip. there r actually 2 rivers, the gomti and the saryu, which merge together to form one river. for more descriptive views, check out my pics or use google earth. the taxi dropped me at the tourist rest centre (trc) of kmvn, which lies pretty much at the beginning of the town. i checkd in at a dorm where the cost was rs. 70/- per night. there r many beds and 2 toilets n 2 bathrooms with the dorm. there r also some cabinets/almirahs to keep ur stuff in. it was off season so i had the entire dorm to myself. the trc also has a television, a dinig hall, a reception, some cute fat dogs, etc, etc. i decided to check out the town. first i went to the old temples near the river (bagad = river bank). talked to a few sadhus, then the curator. he gave me lots of gyaan regarding the 1000+ year statues over there. man, the architecture was real solid. then i decided to cross the river and climb the hill on the other side of the river. met a small boy with 2 cute puppies. i took his 2 snaps. if i go there someday, i will hand it to him. the puppies were called named and y and babli. there were 2 more naughty kids on the bridge who requested me to take their pics. i obliged. then i took some batteries from a shop and started the upward climb. it can get pretty exhausting if u r not used to climbing up regularly. i guess i could have done it in half the time when i used to stay in nainital. up. up, up ...so i went. there were a few hawks/eagles circling around the mountain top ... reminded me that i am going "where eagles dare" . the temple was a small charming one, commanding a wonderful view of the town of bageshwar. there was a priest and his 2 kids - a small boy and a small gal. they gave me some water n prasad as i was really knocked out after travelling up all the way. chatted with them for some time and then decided that it was tme to come down as it was getting late.
the journey back was pretty easy as i was climbing down. i checked out the bus stand and then headed back to the trc. they cooked up some really wonderful stuff for dinner. roti + aloo tamatar kee rasedar sabjee + lauki. i had 7 rotis .. gosh. was really hungry after all that walking. discussed the next day's plans with the kmvn staff. one of the persons over there had just come back from milam. so he tried to outline a plan for me. they told me to catch the morning bus for munsiyari. 2 more persons had coem to stay in the dorm by then. i went off to sleep since i had to get up early the next morning. a far cry form kozhikode where i was sleeping after 5 am evrry morning in the past week due to my end term exams.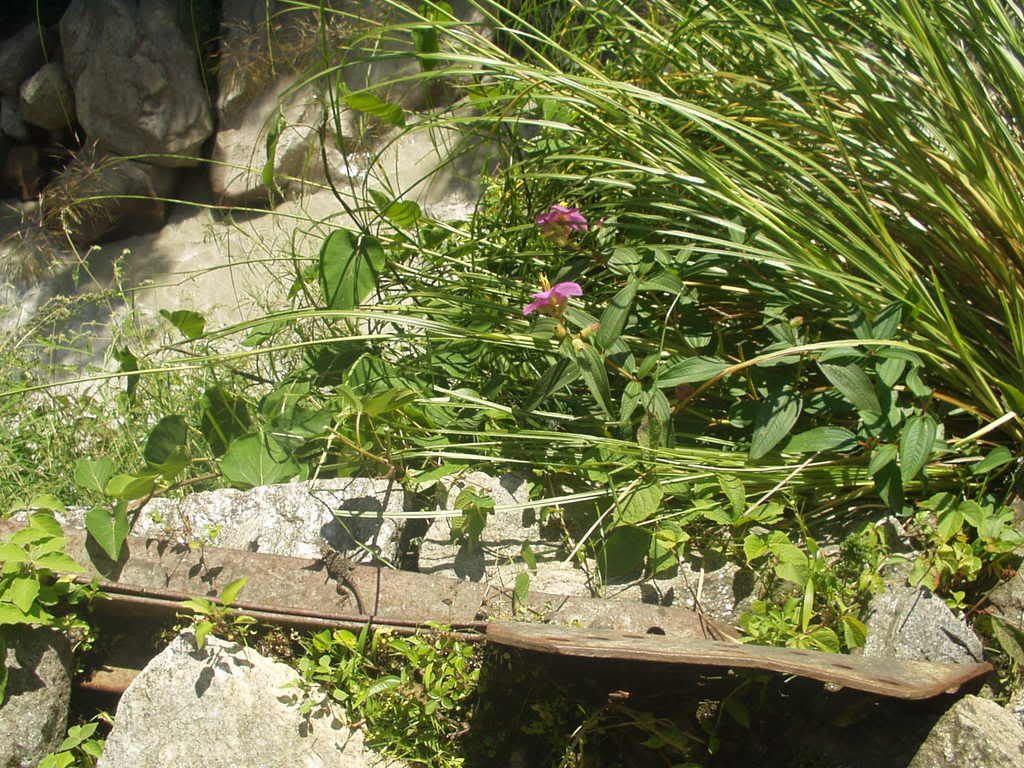 This picture actually belongs to a later stage...walking along Gori Ganga from munsyari otwards Milam village. there r lots of lizards on the way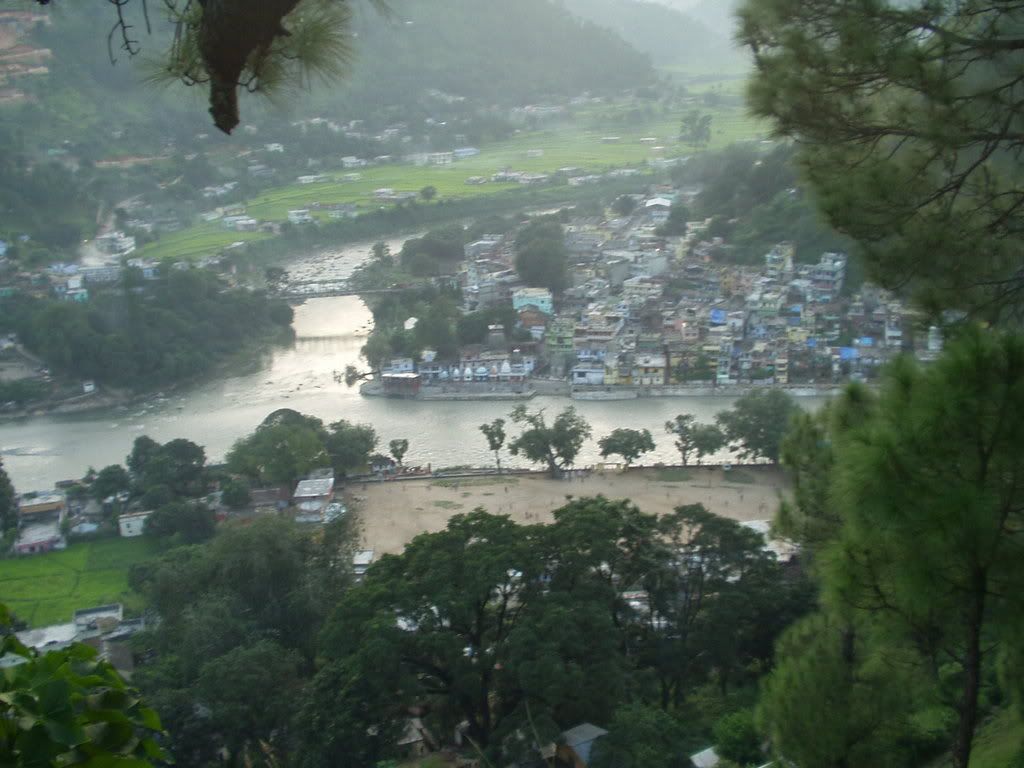 View of Bageshwar from a small temple ..that is on one of the peaks that is near bageshwar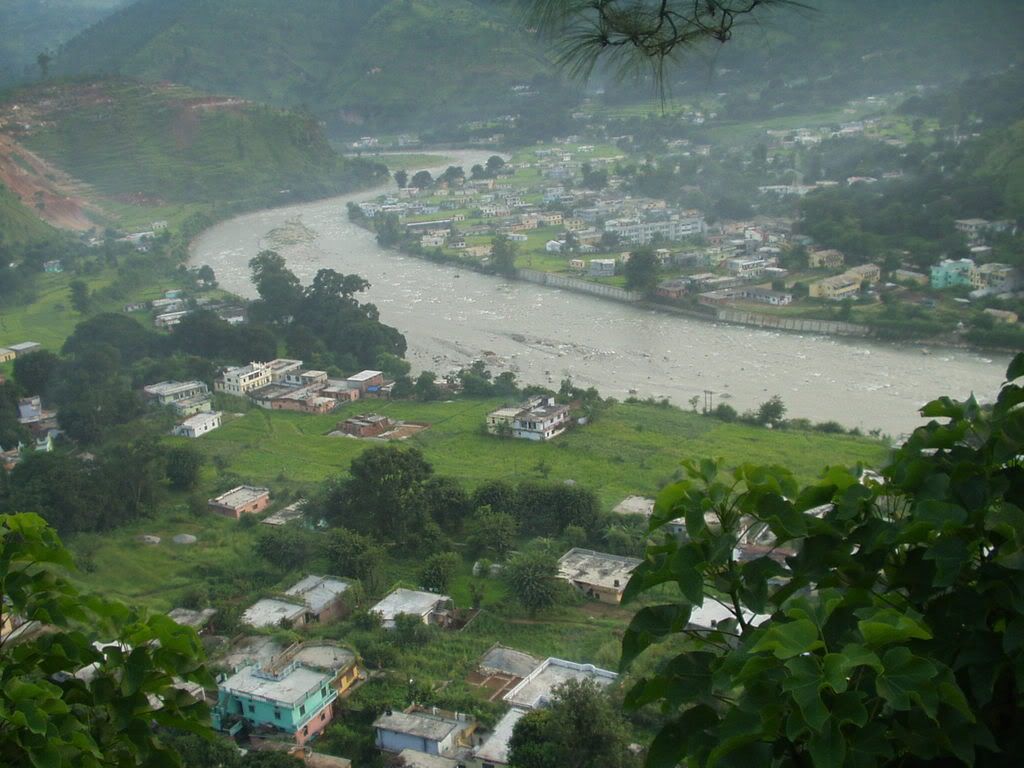 another view of Bageshwar while walking towards the temple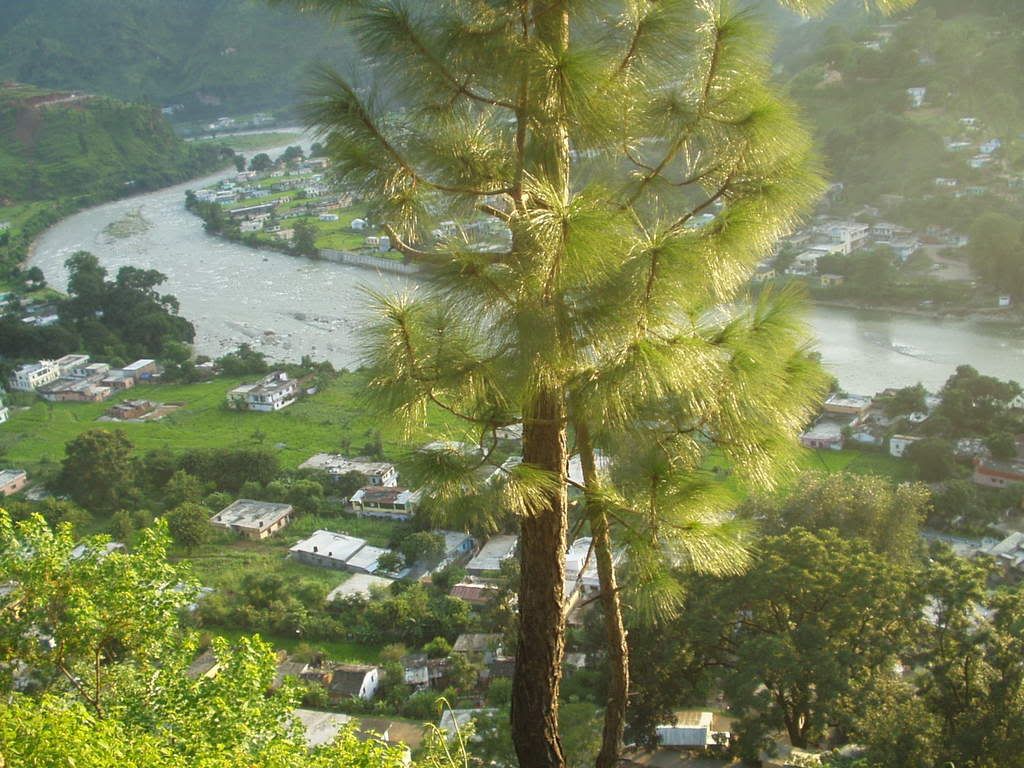 Bageshwar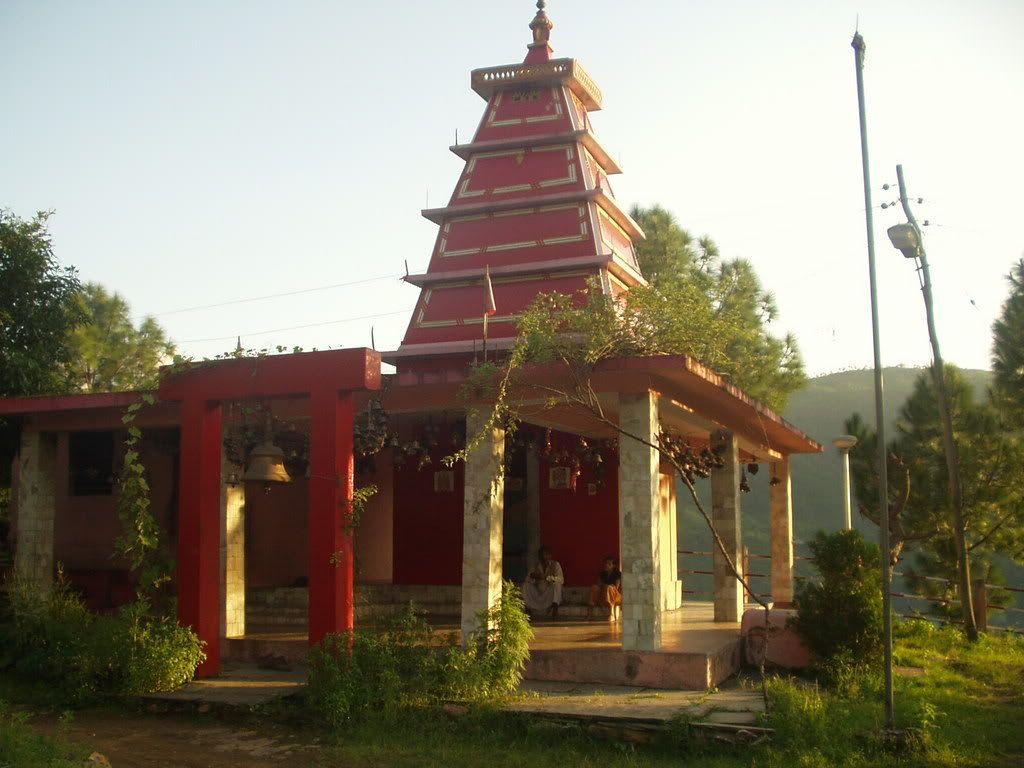 this is the temple to which I had trekked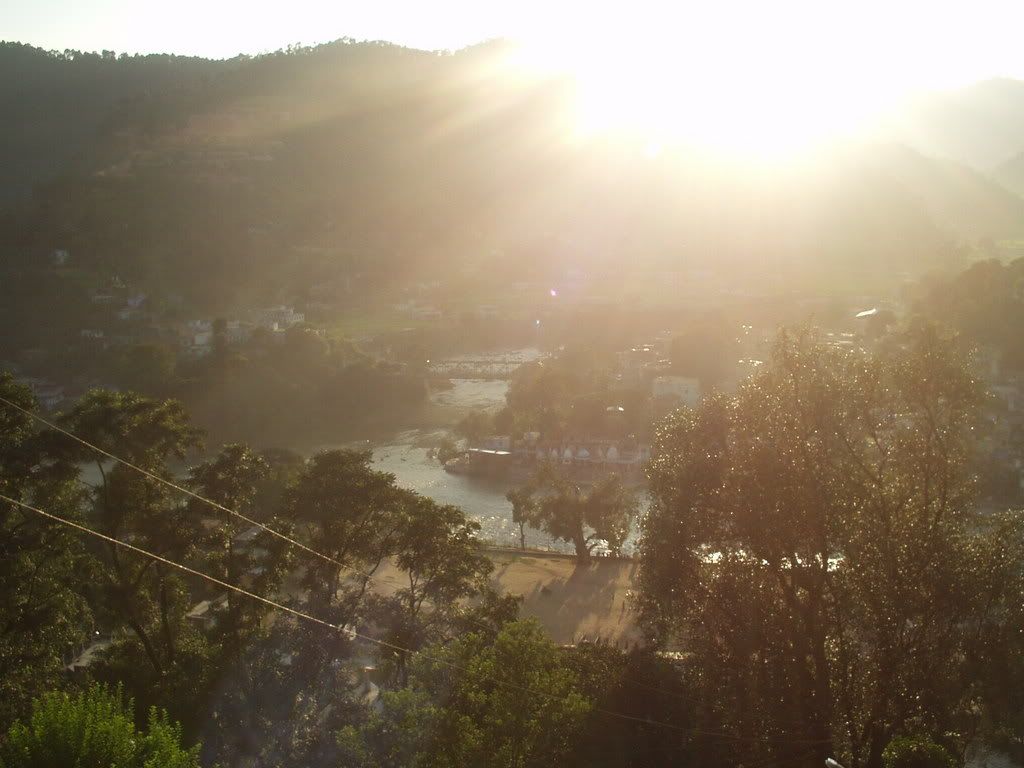 sunset at bageshwar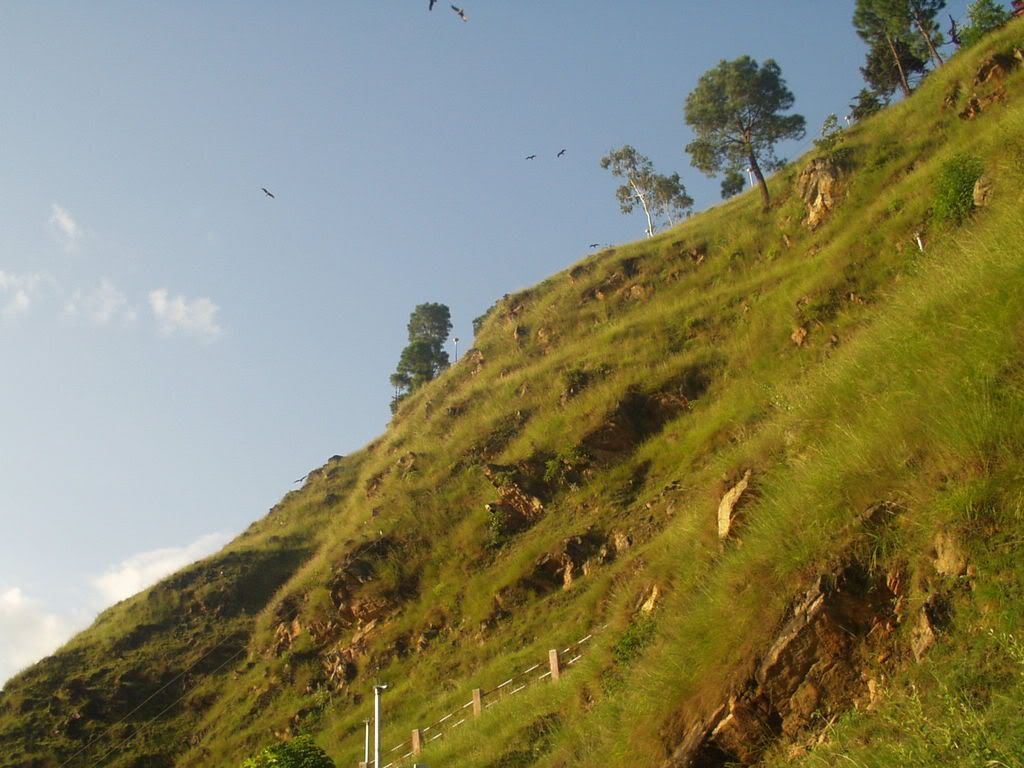 where eagles dare....this temple was a fair distace up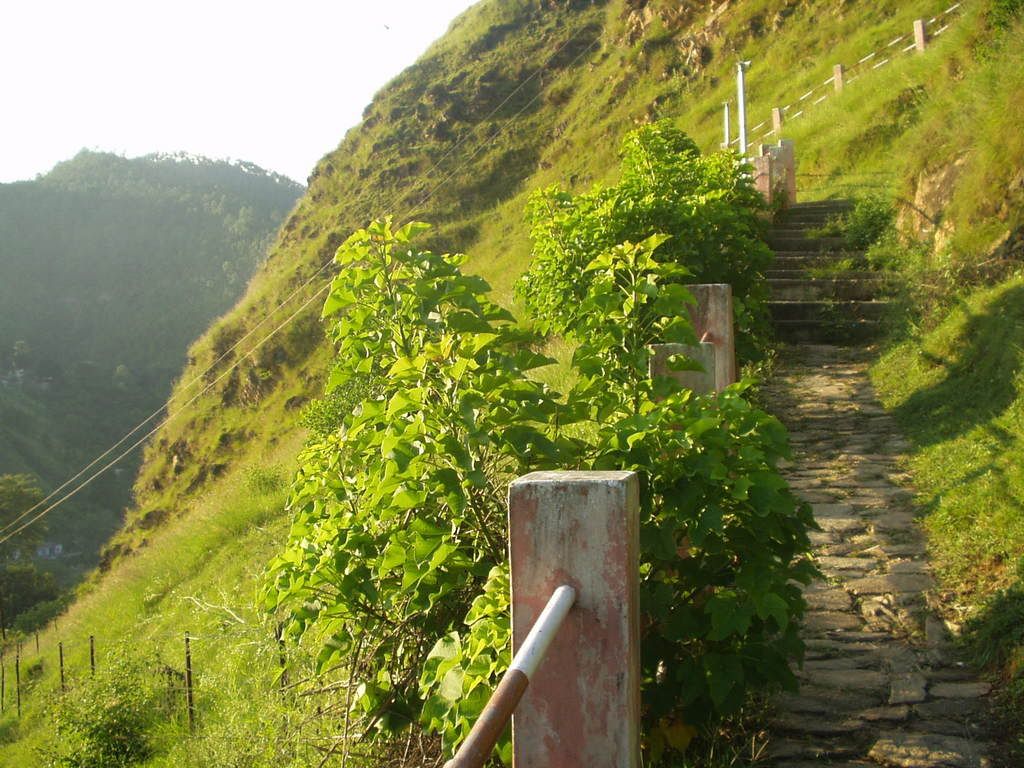 steep climb to the temple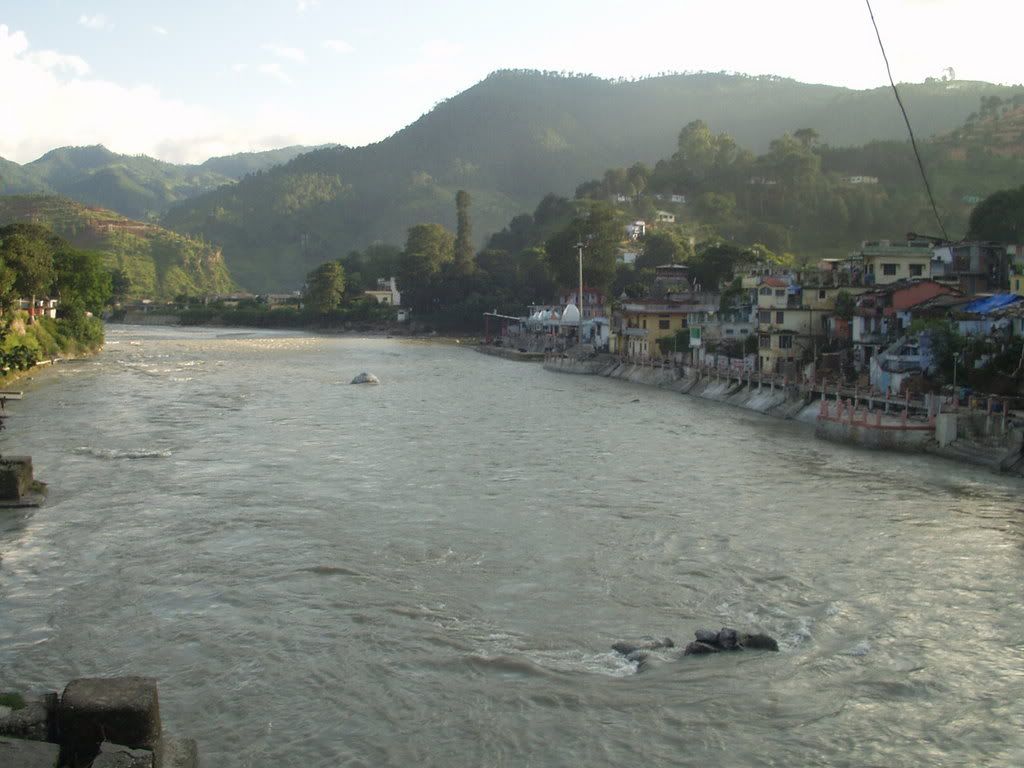 the saryu nadi -> pic taken from the ghats of bageshwar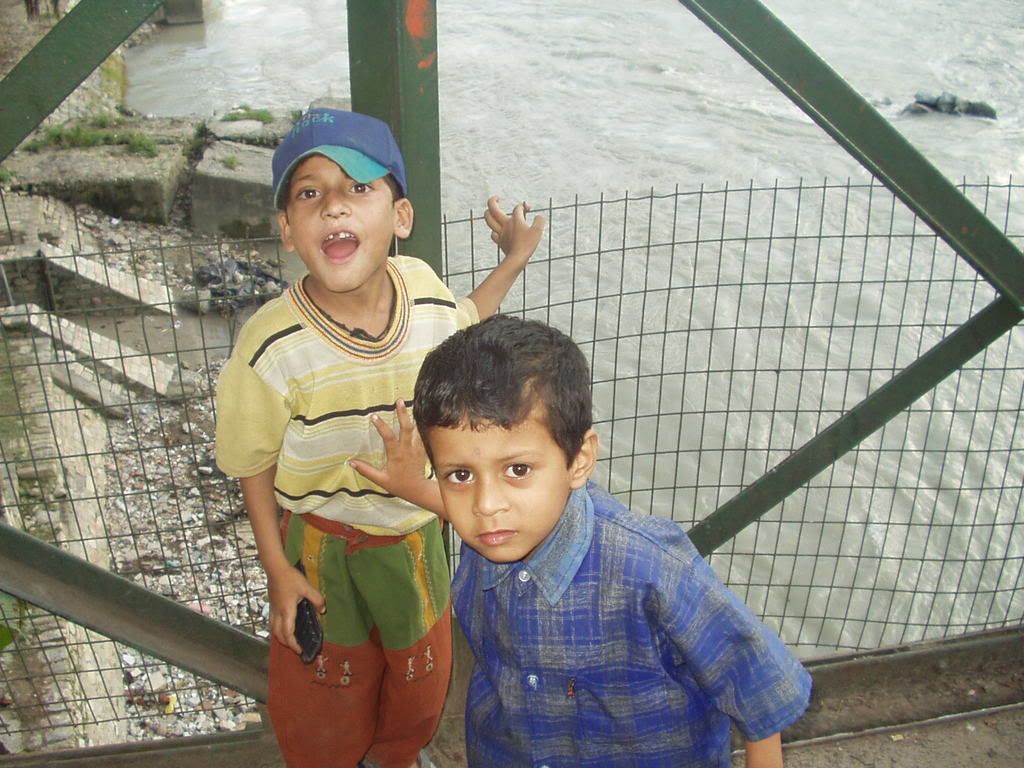 2 kids at the bridge over the saryu nadi in bageshwar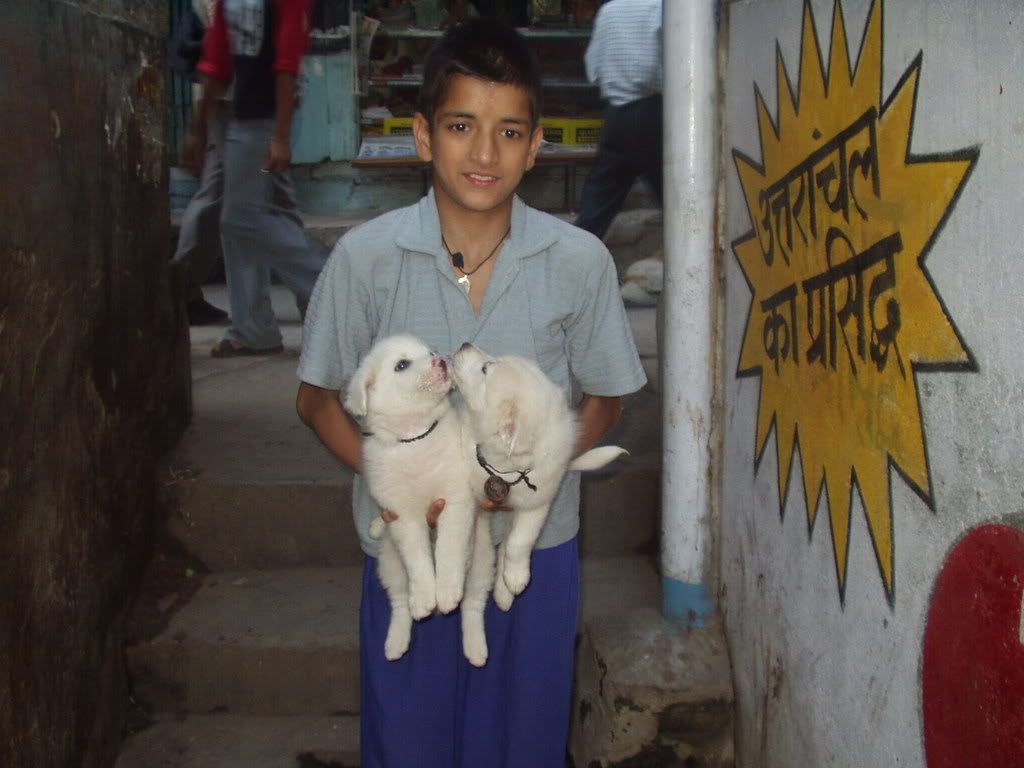 these 2 dogs were named bunti and babli....
bunty and babli again.....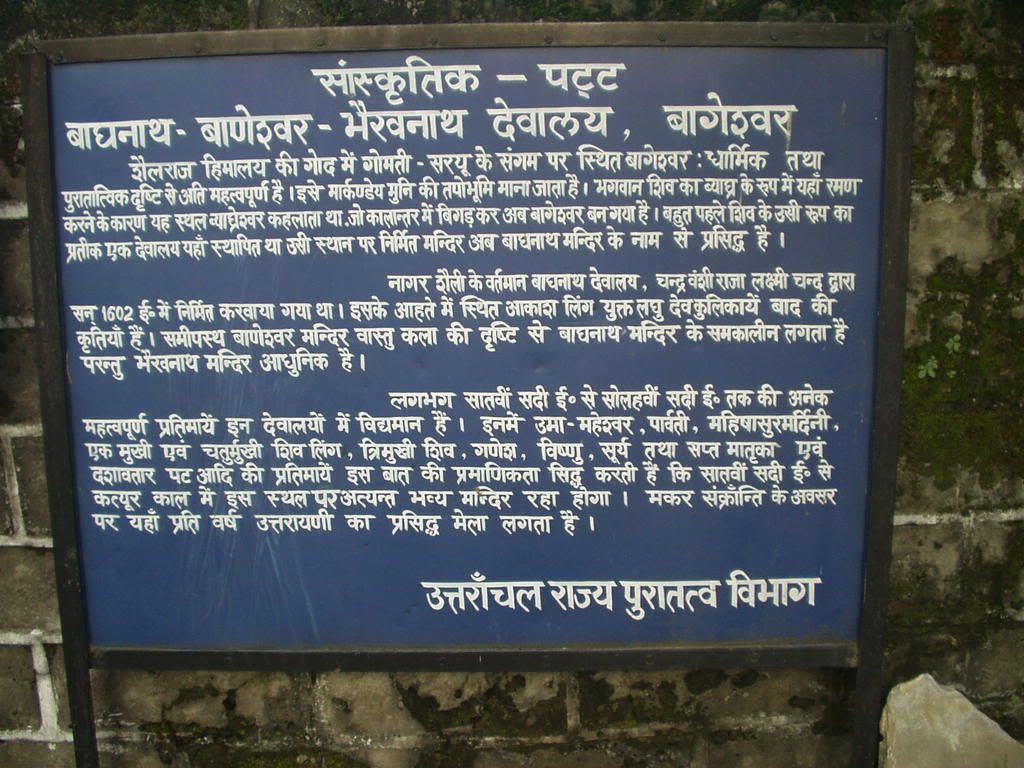 view of the notice board on the ancient temple at bageshwar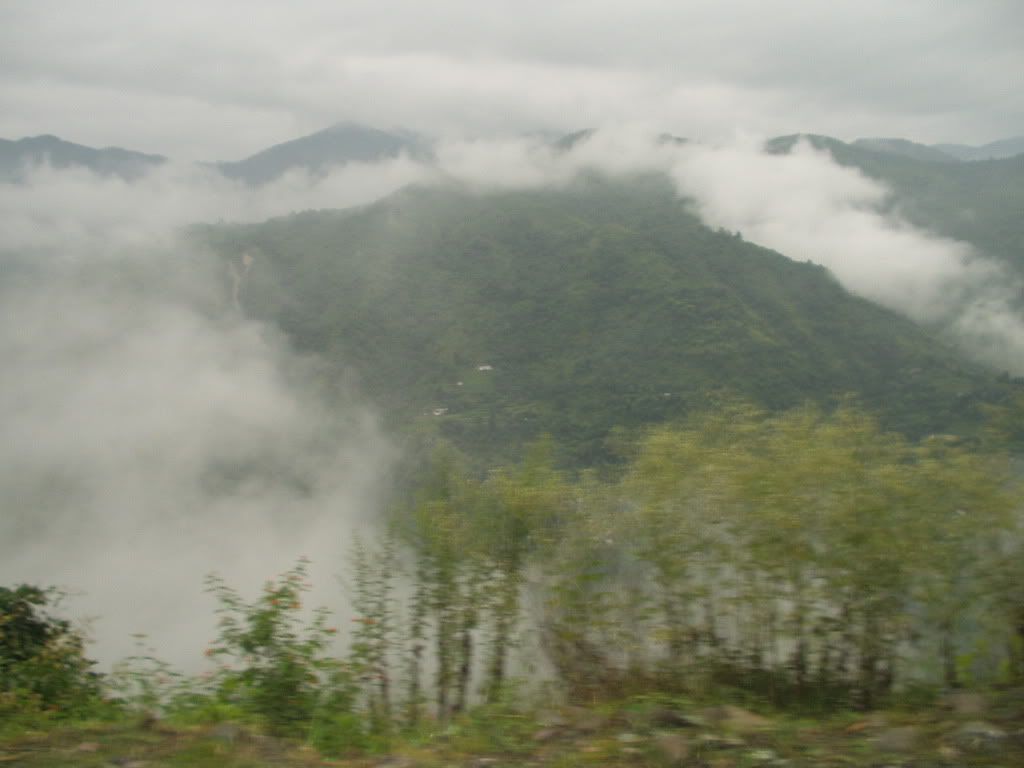 crossing kathgodam and heading towards bhimtal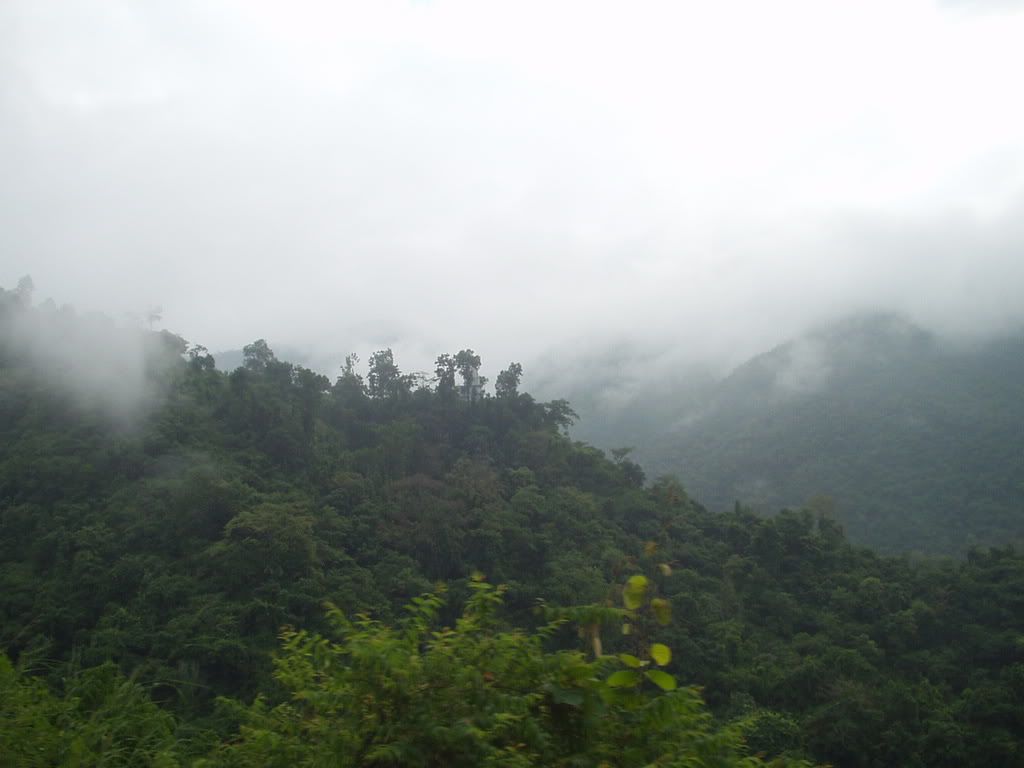 towards bhimtal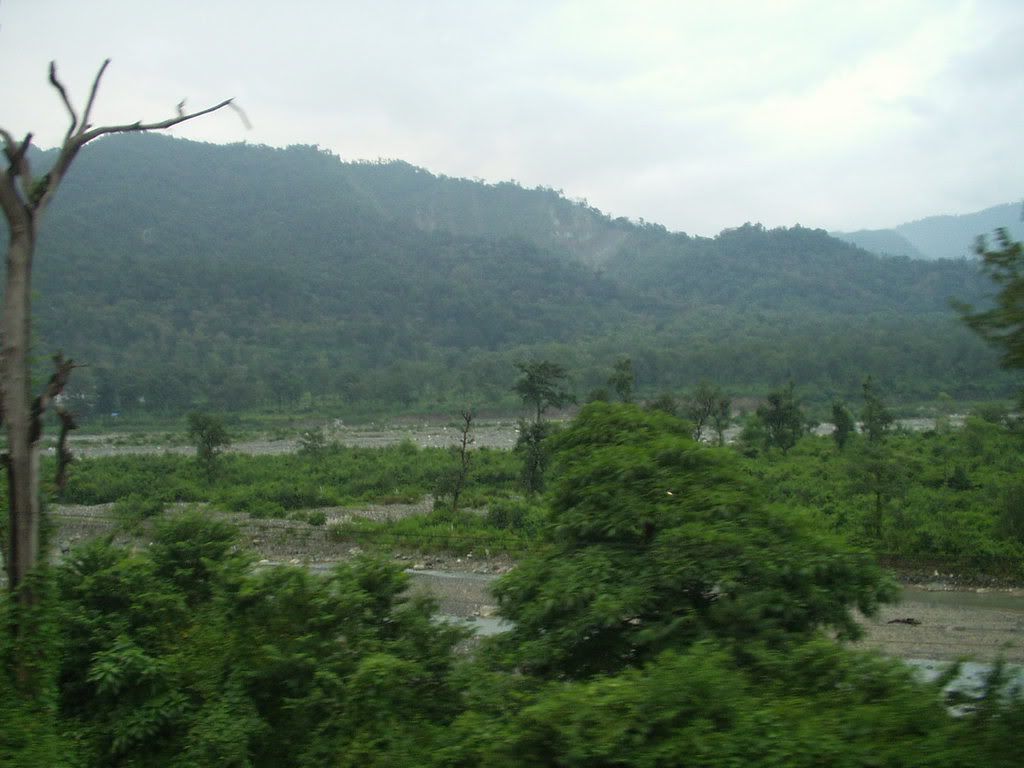 kathgodam railway station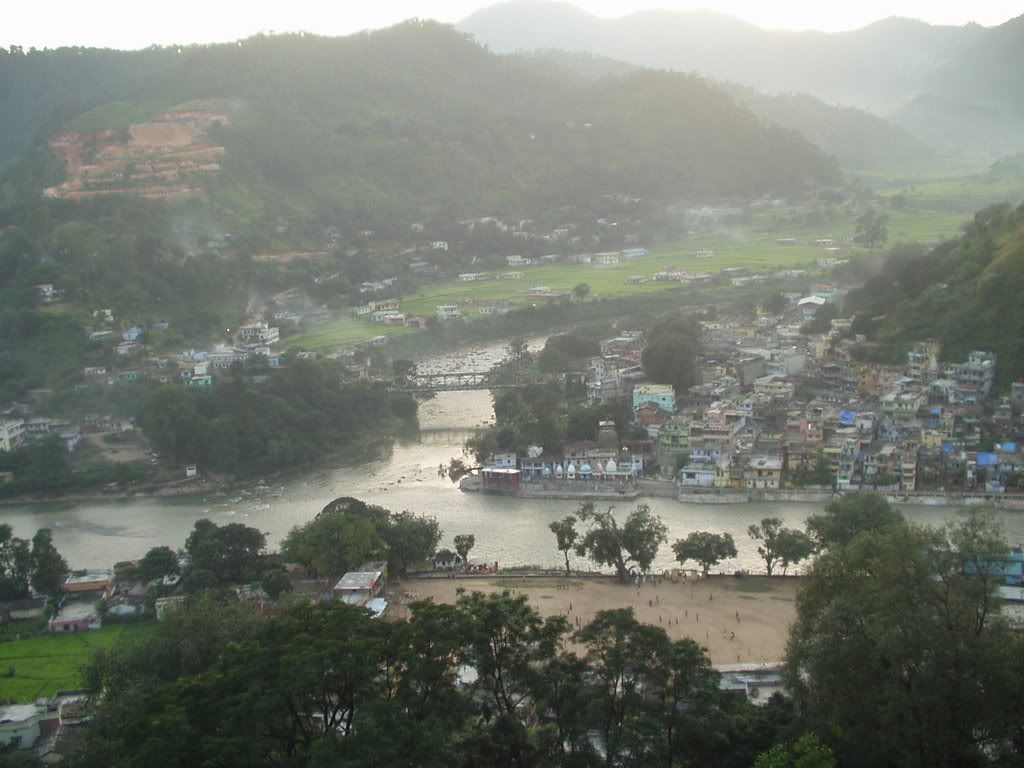 bageshwar town from top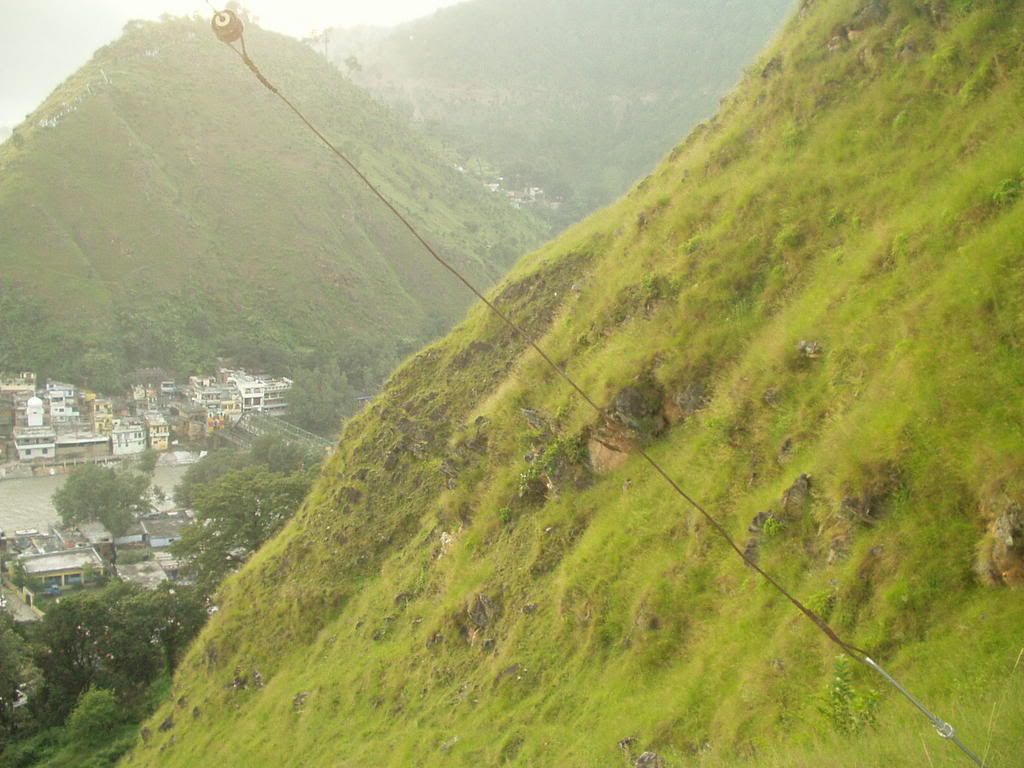 climbing to the temple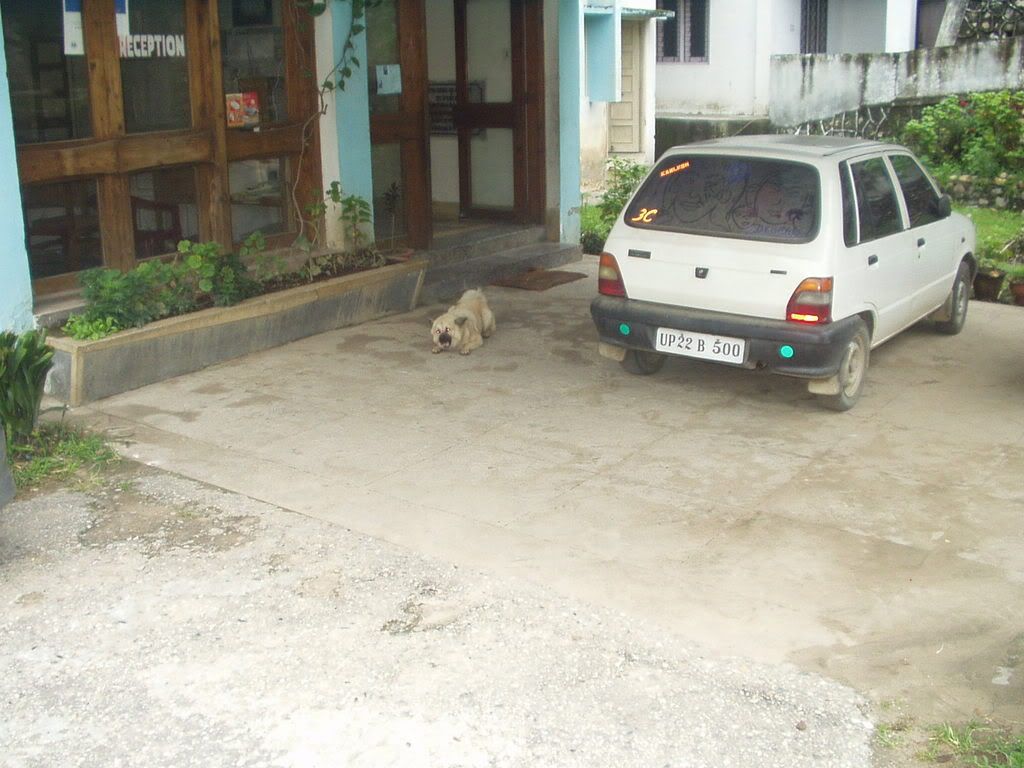 kumaon mandal vikas nigam tourist rest centre at bageshwar (kmvn - trc)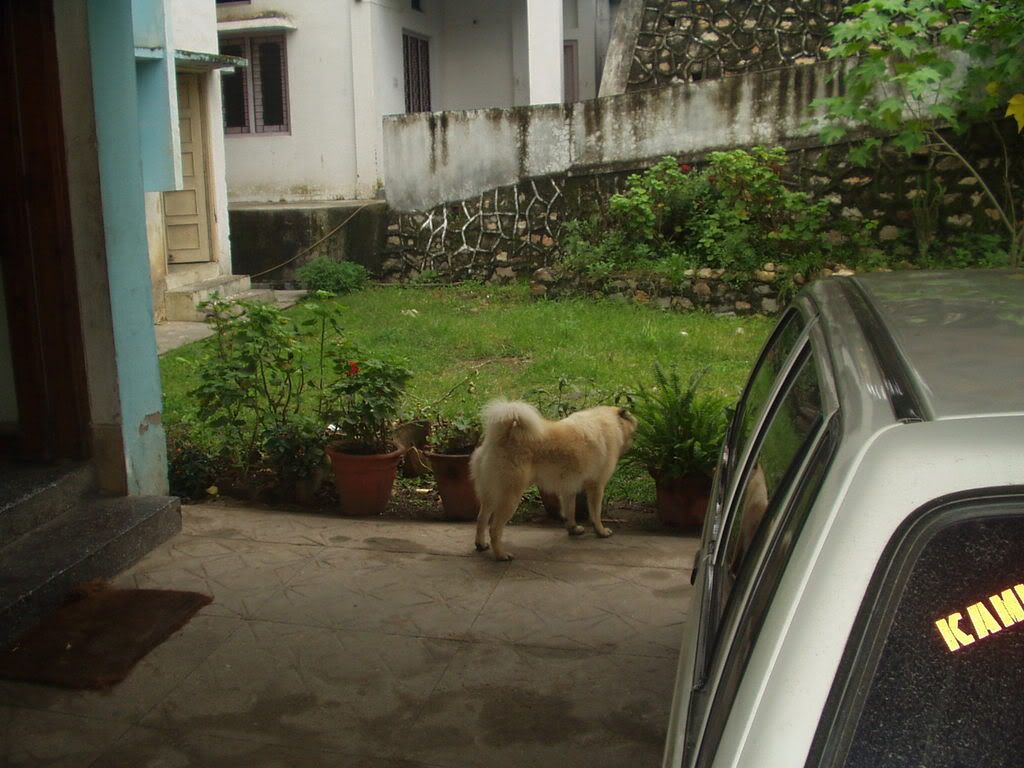 cute doggie at the trc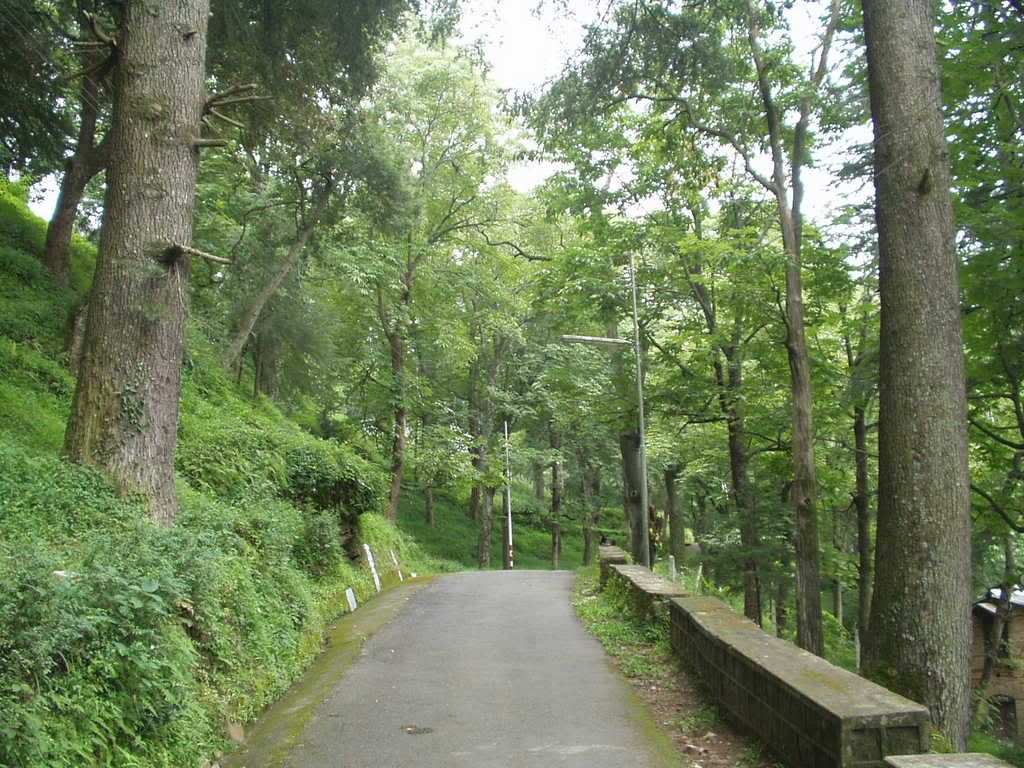 almora cantt.
a goat in almora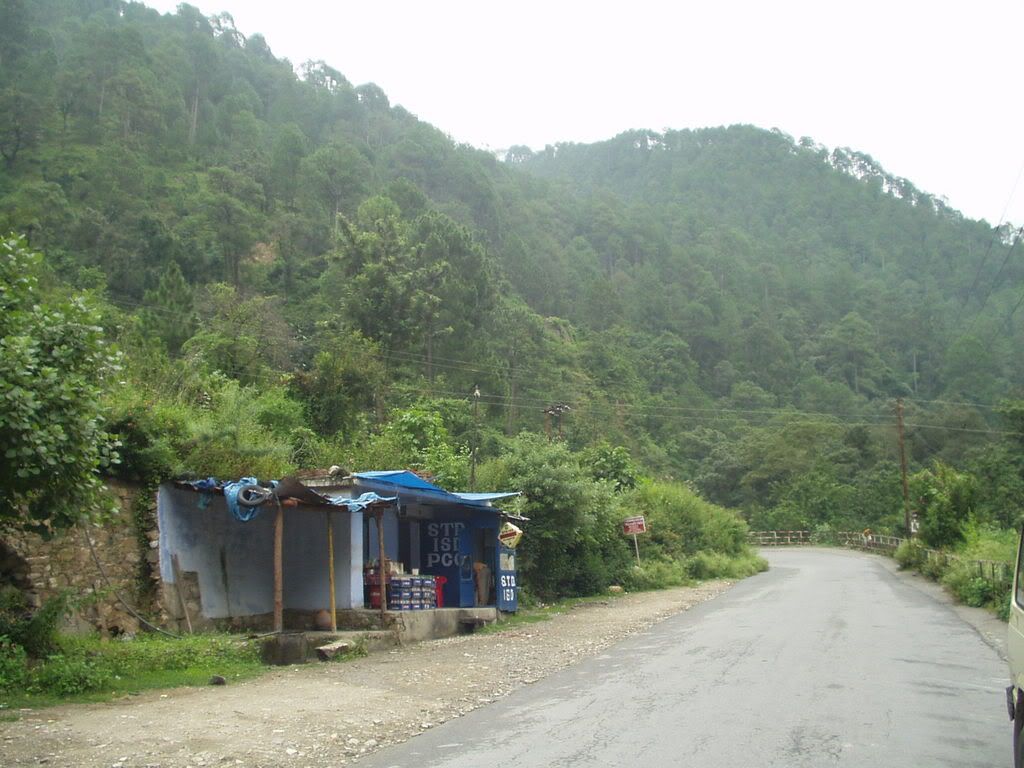 taking a break in kanchi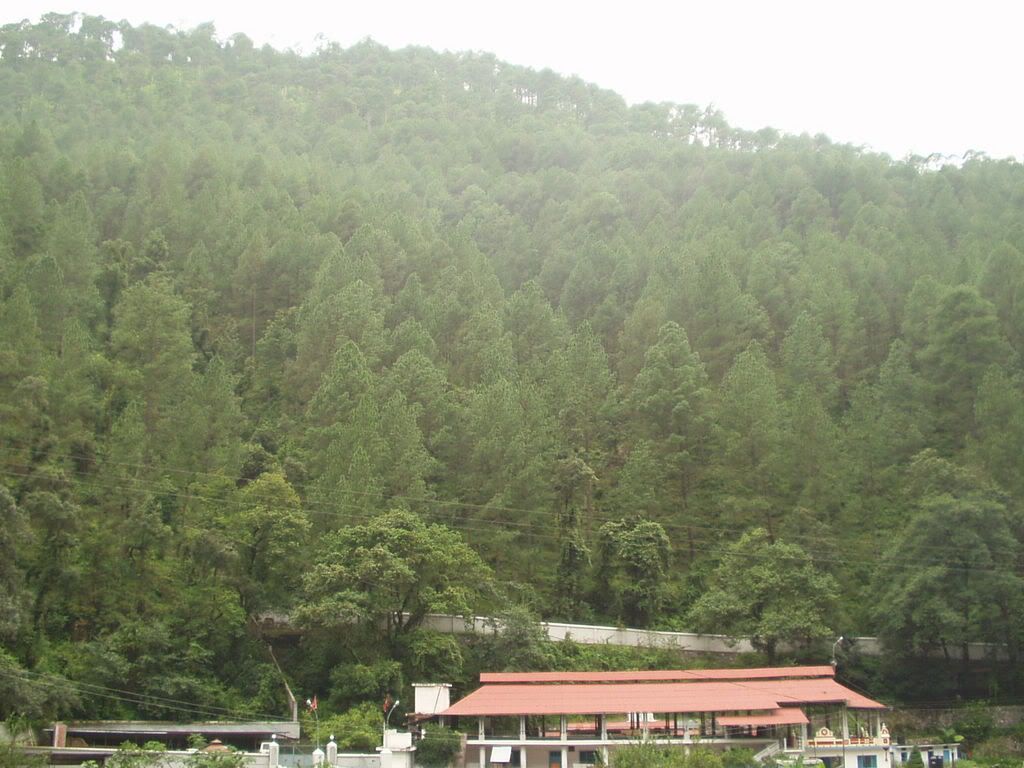 this is the hanuman ji temple at kainchi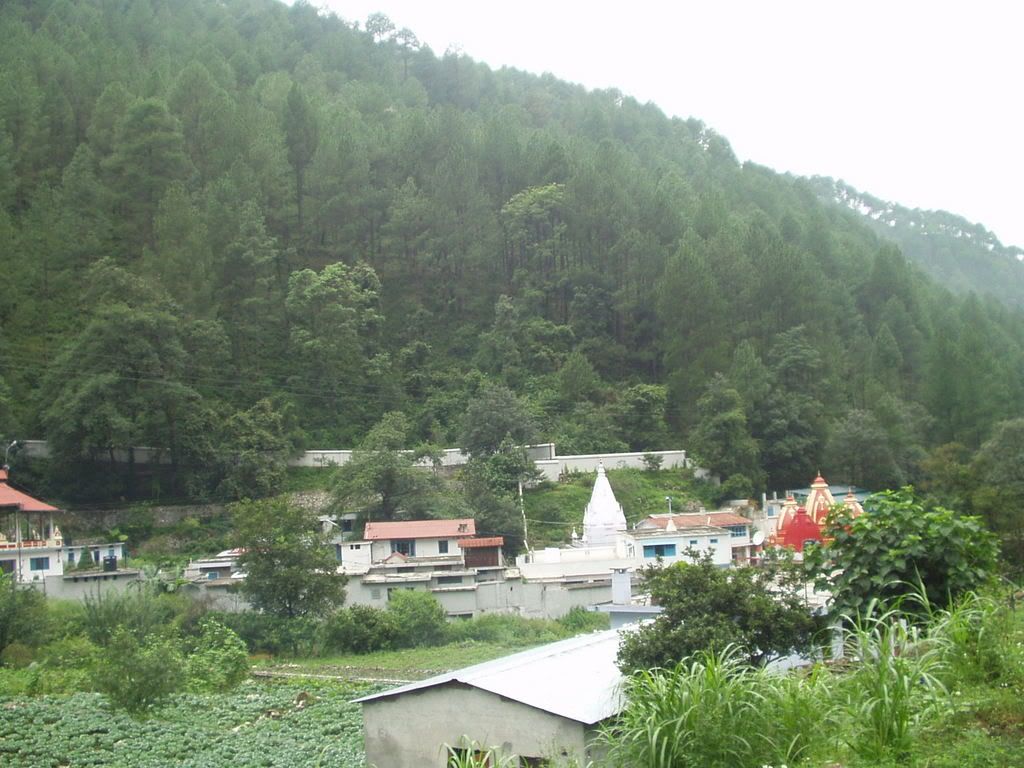 another pic of the famous kainchi temple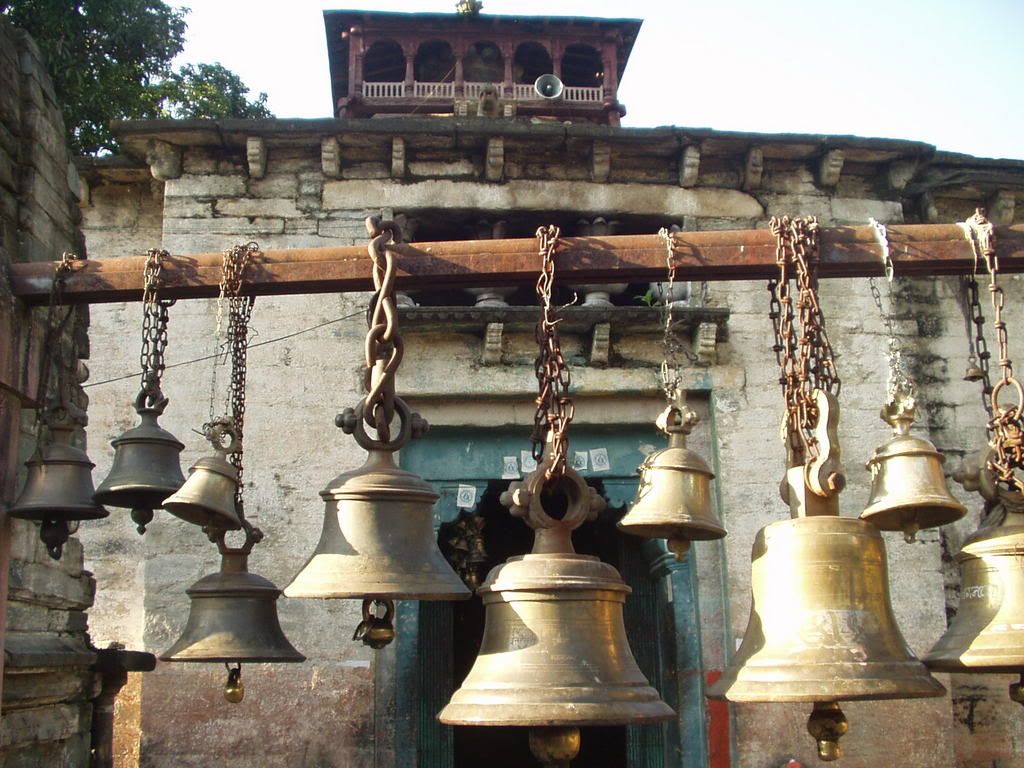 bageshwar temple...see how old the architecture is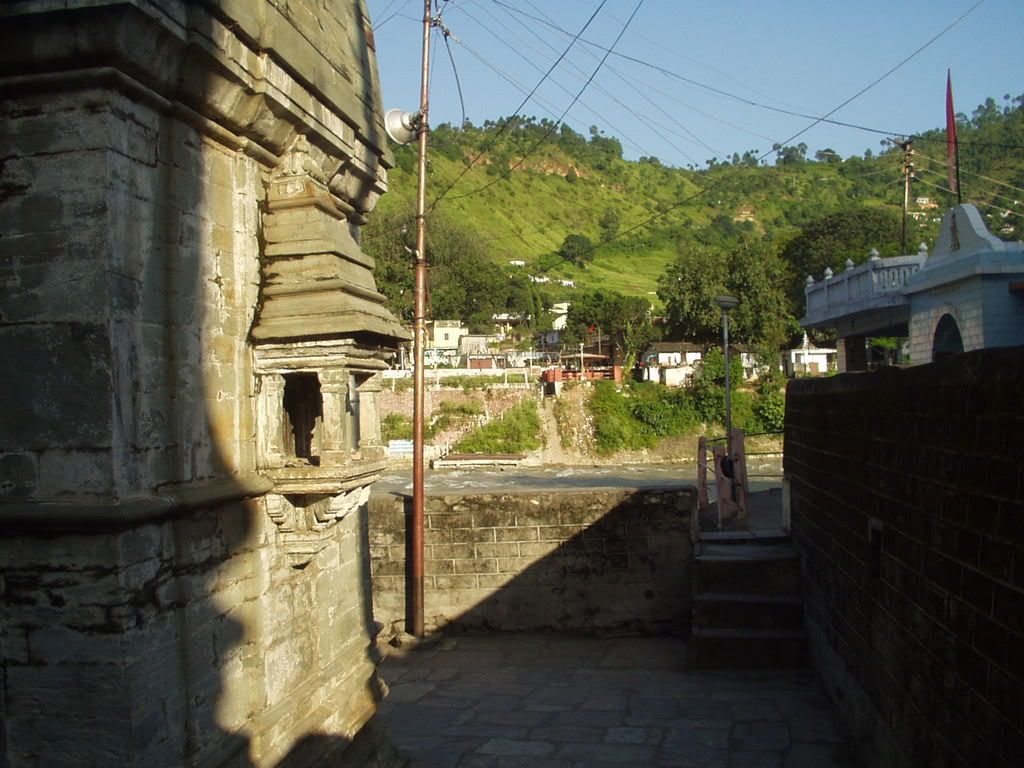 old bagnath temple ta bageshwar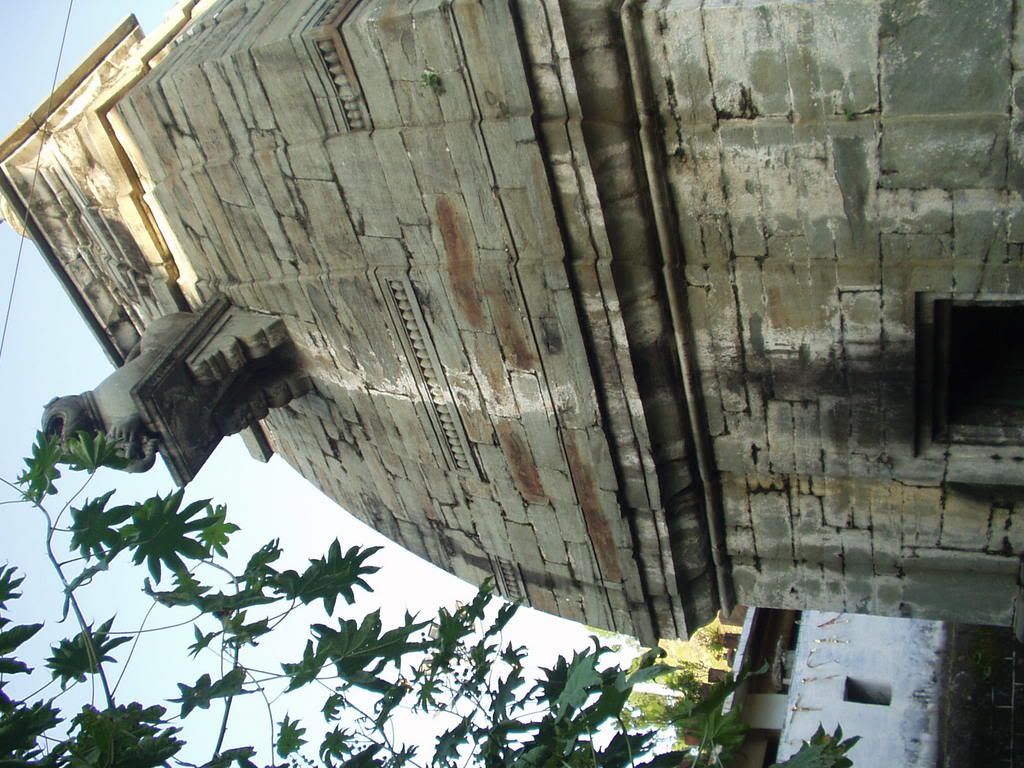 another shot of the temple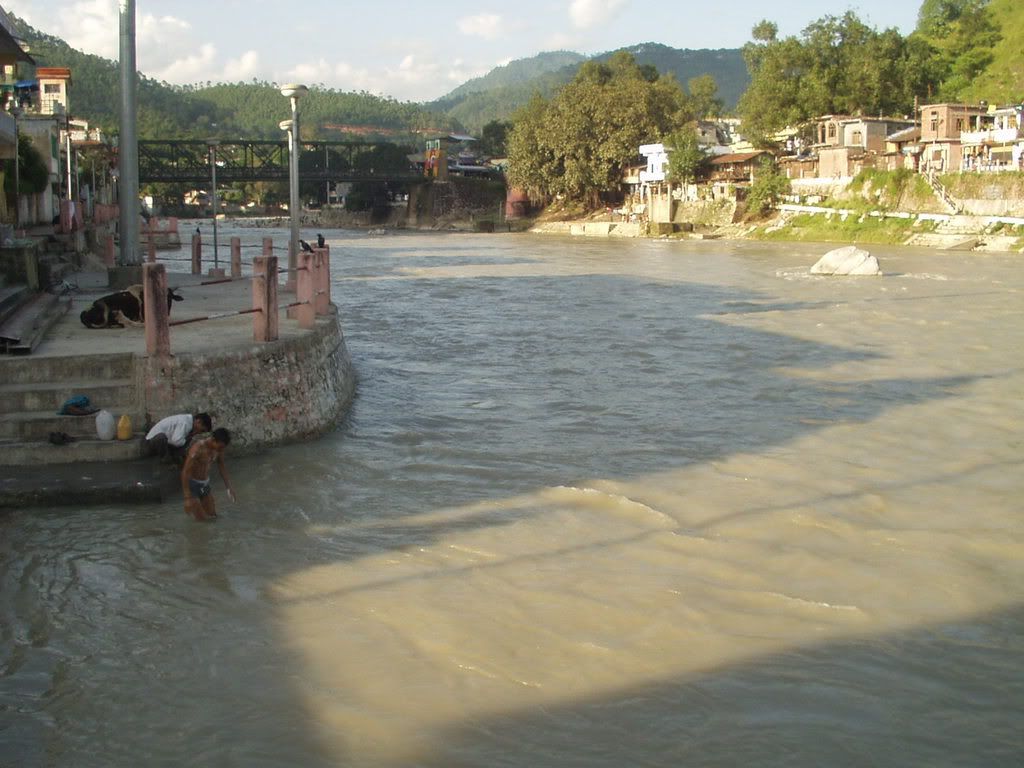 the bagad (ghat/riverside) at bageshwar