L2D4
You are here
Home
-
Winter trek to Dhakuri
-
Loharkhet to Dhakuri
- Part 4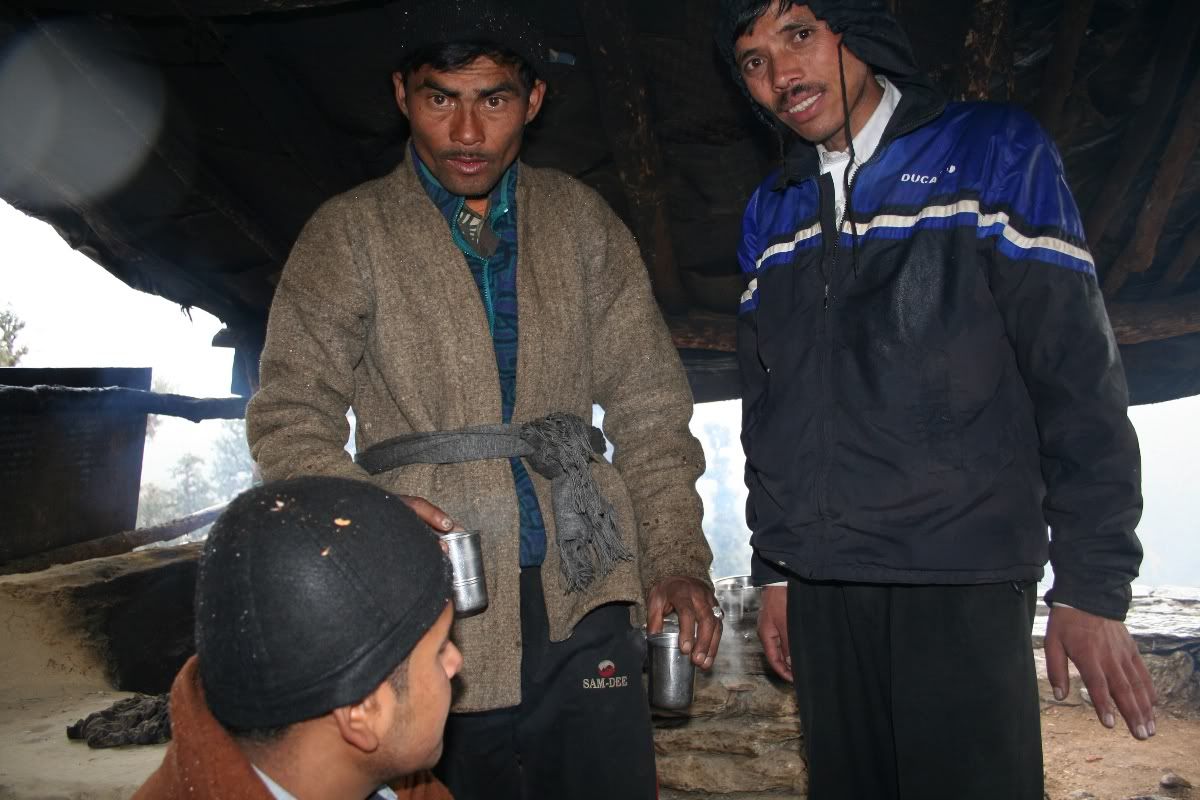 the shephard who runs this tea hut, offering some warm tea to our porter.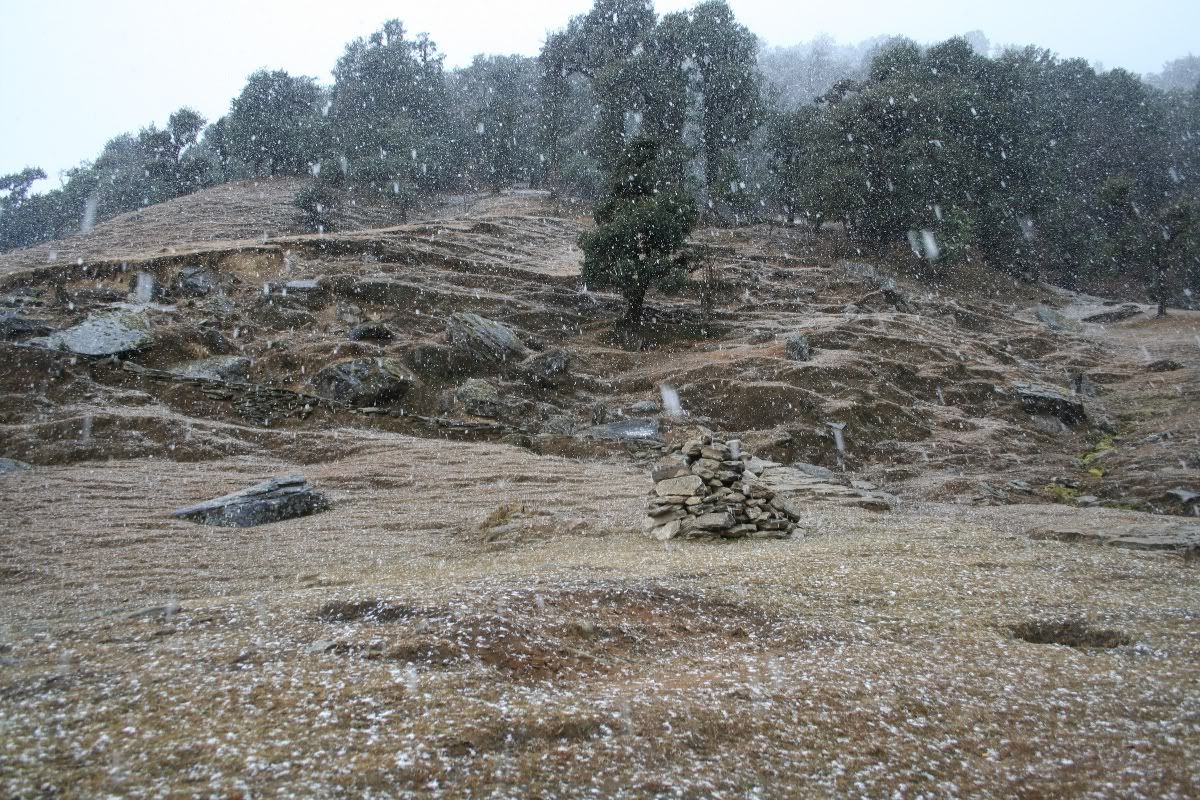 now this is really coming in thick and fast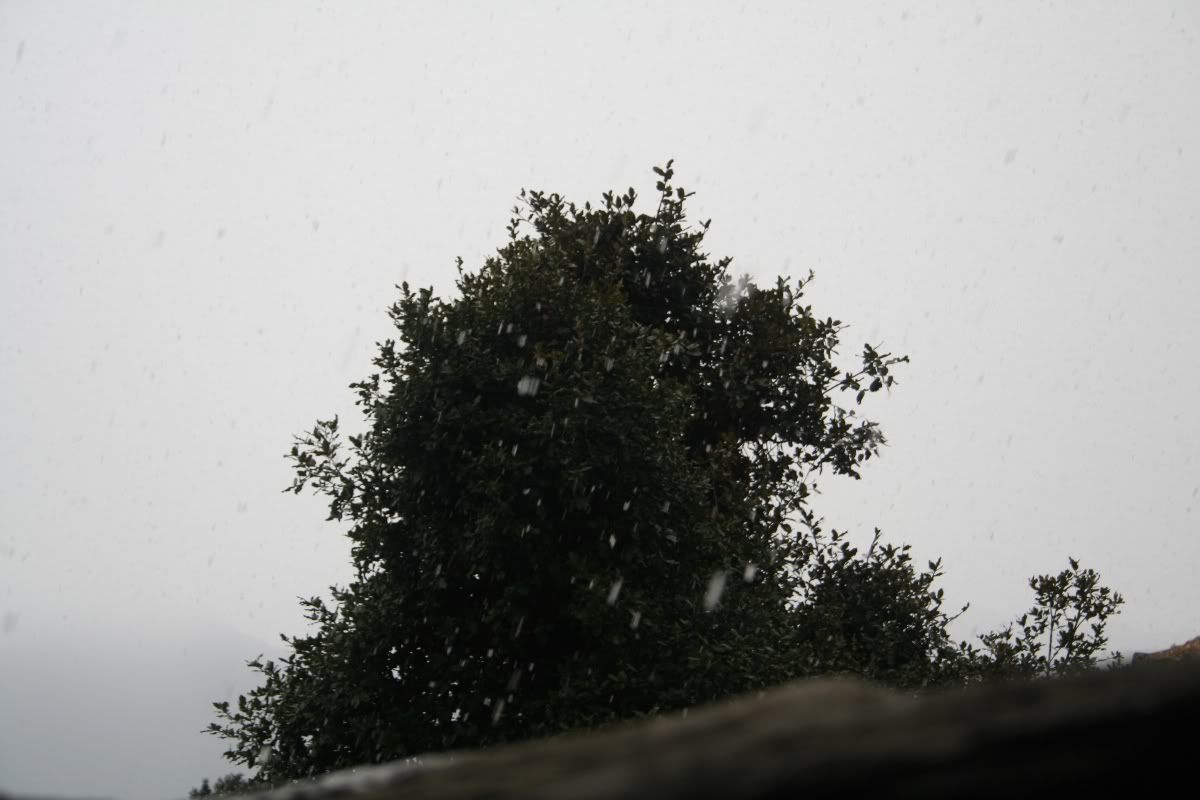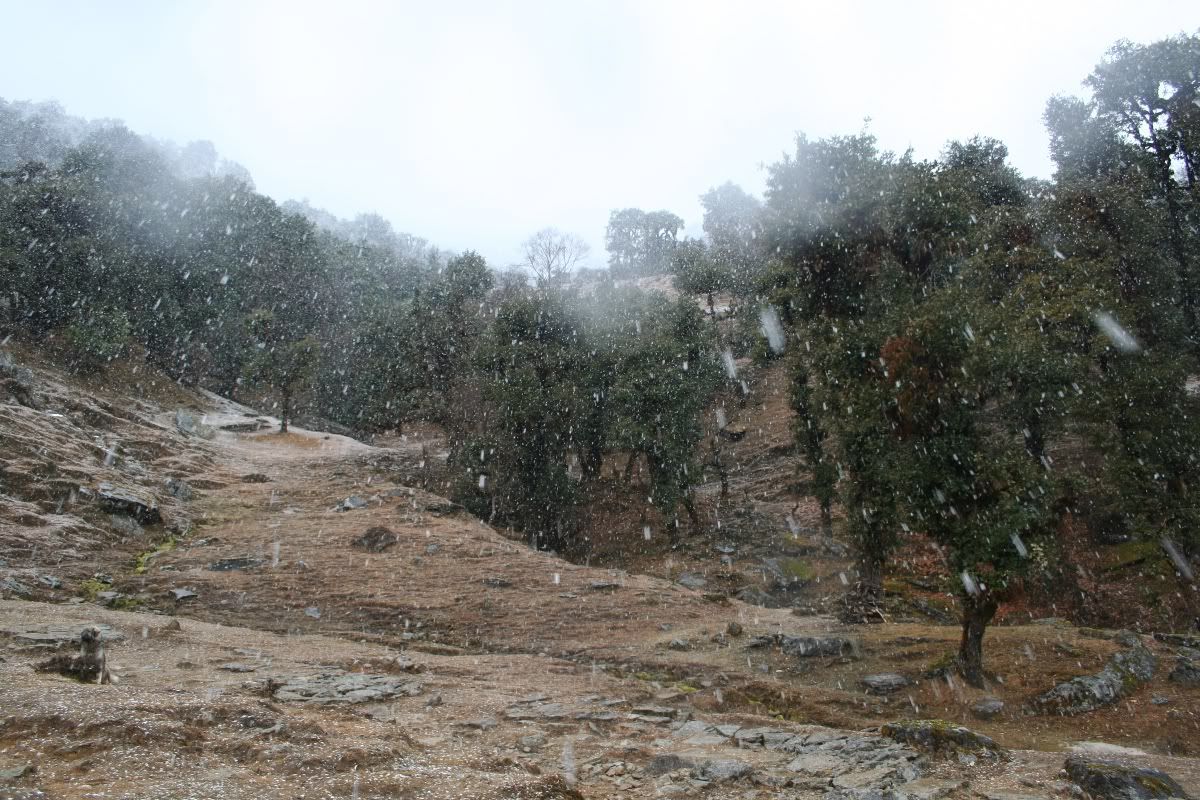 soon, we are going to be snowed in.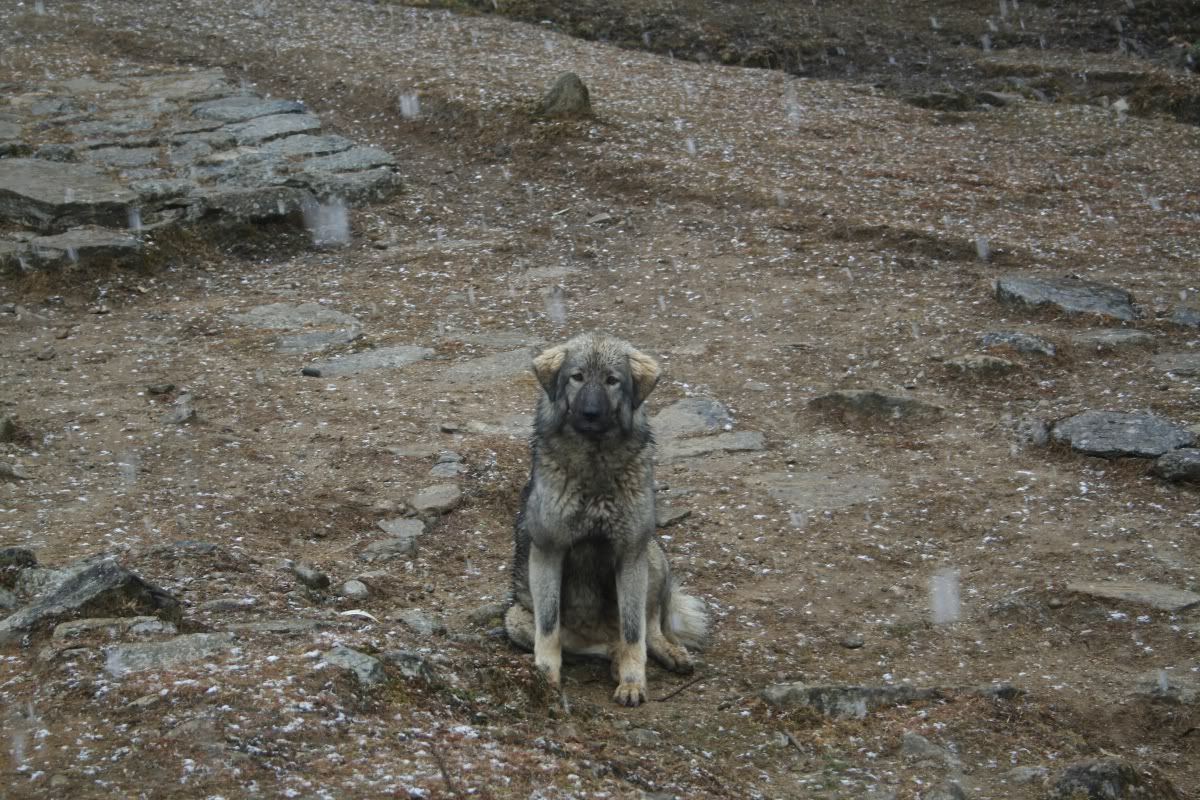 we met this bhotia dog on our way to dhakuri. he stayed with us for the next four days.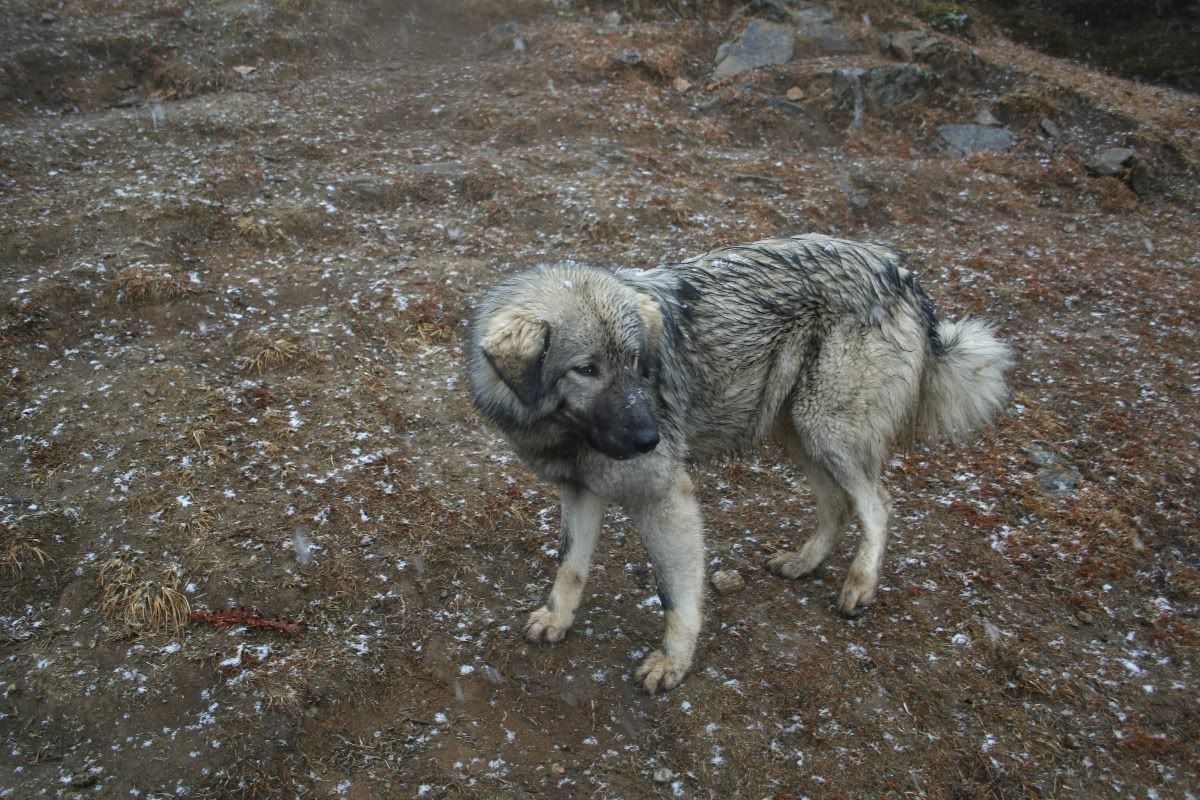 nice specimen, but bhotia dogs grow even bigger. this one was not even one year old.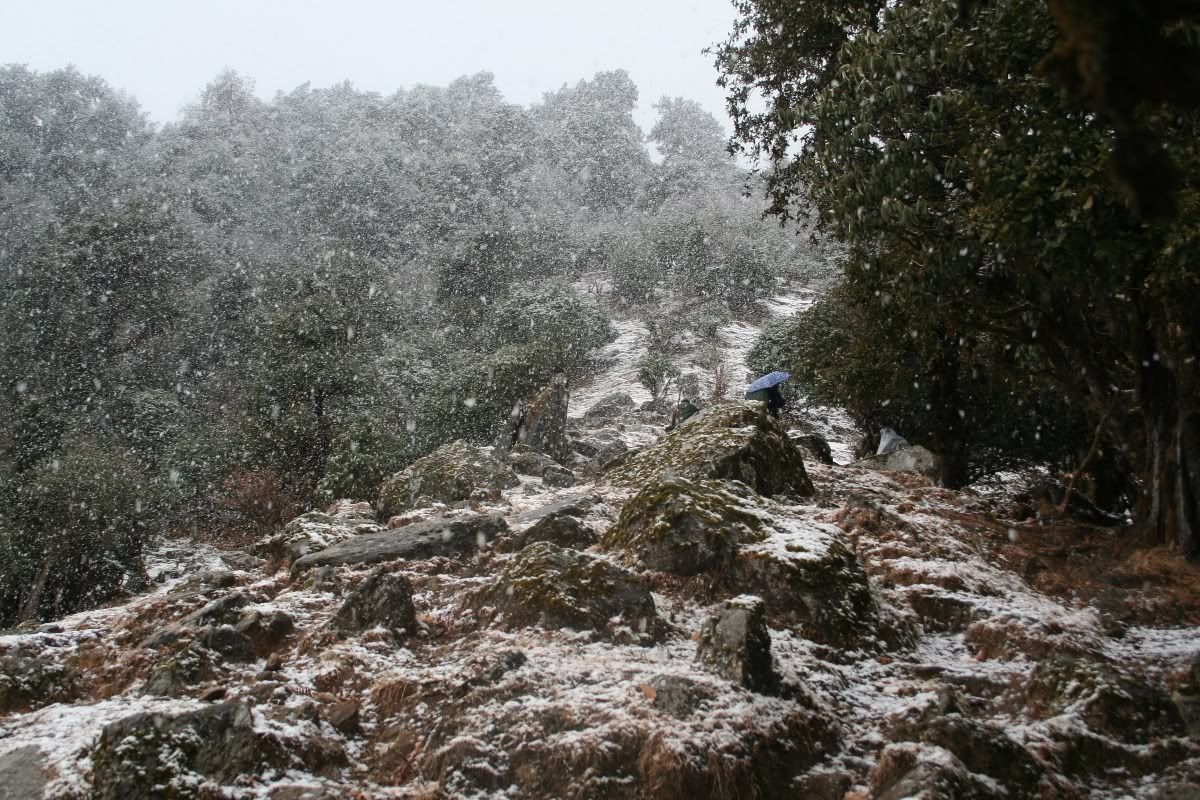 climbing up to dhakuri pass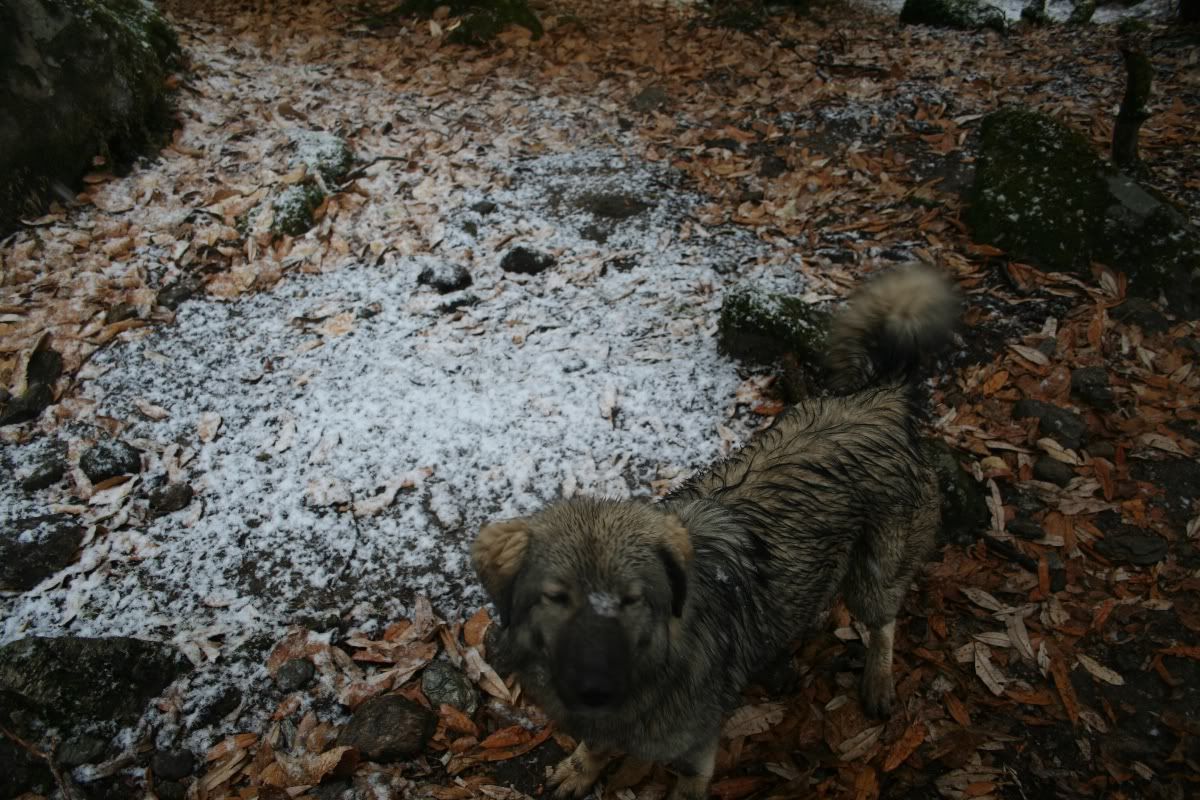 ha ha ha. doggie dear, there are some snowflakes on your nose.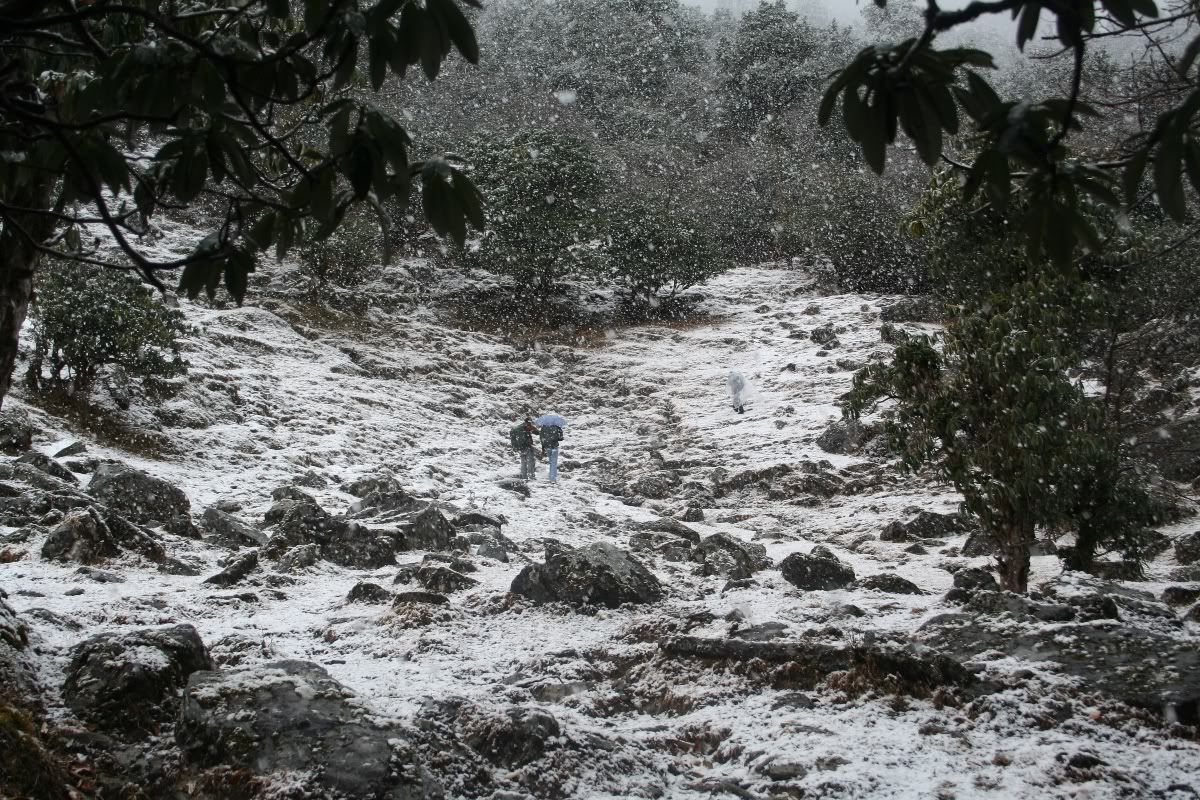 now the world is slowly turning white.
Home
-
Winter trek to Dhakuri
-
Loharkhet to Dhakuri
- Part 4