Song to Loharkhet
You are here
Home
-
Winter trek of Dhakuri
- Song to Loharkhet
The Danpur Wiki
The region where we trekked lies beyond Bageshwar. It is called Danpur and the people over here are called Danpuriya. Here are some details about this place (taken from 'Kumaon Ka Itihaas')
Danpur is the region next to the great Himalayan Mountains. Its borders touch Johar, Pali, Baramandal and Gangoli. It extends from Ramganga in the west to Pindar river in the west. In the south lie the Shikhar peak and the meeting point of Hadbaad and Saryu Rivers. Administration wise, Danpur is divided into three parts – 'malla' (upper), 'talla' (lower) and 'bichla' (central).
Major mountains – In the north lies Nanda Devi, Nanda Kot, Sundardhunga, Nanda Khat, Bankatiya and other sky touching peaks. Besides these, Kafni, Kautela, Dhakuri, chiltha, Laudhira, Kiltop and Ganguly Vinayak are the other major peaks which lie between 10000 to 13-14000 feet. Many high waterfalls in these mountains resemble a string of pearls. Dhakuri, Namik and Lamtara are the famous and beautiful forests in these regions. The rivers flowing through the dense green forests at great speeds present a magnificent sight. One can only look and admire God's handiwork and thank the almighty for showing him/her such a wonderful place.
In the summers, many Gujjars (nomadic tribe) bring their cattle over here. However, in the recent years, the people have started taxing them and hence the Gujjars are bringing less and less cattle.
Pindari glacier region – This region includes Pindari, Sundardhunga and Ramganga glaciers. The Pindari glacier is considered to be amongst the most beautiful glaciers in the world. There is a beautiful road to this place with inspection bungalows. Hence, it is the easiest glacier to reach. This is around 68 miles from Almora. It is difficult to find words to describe Pindari glacier.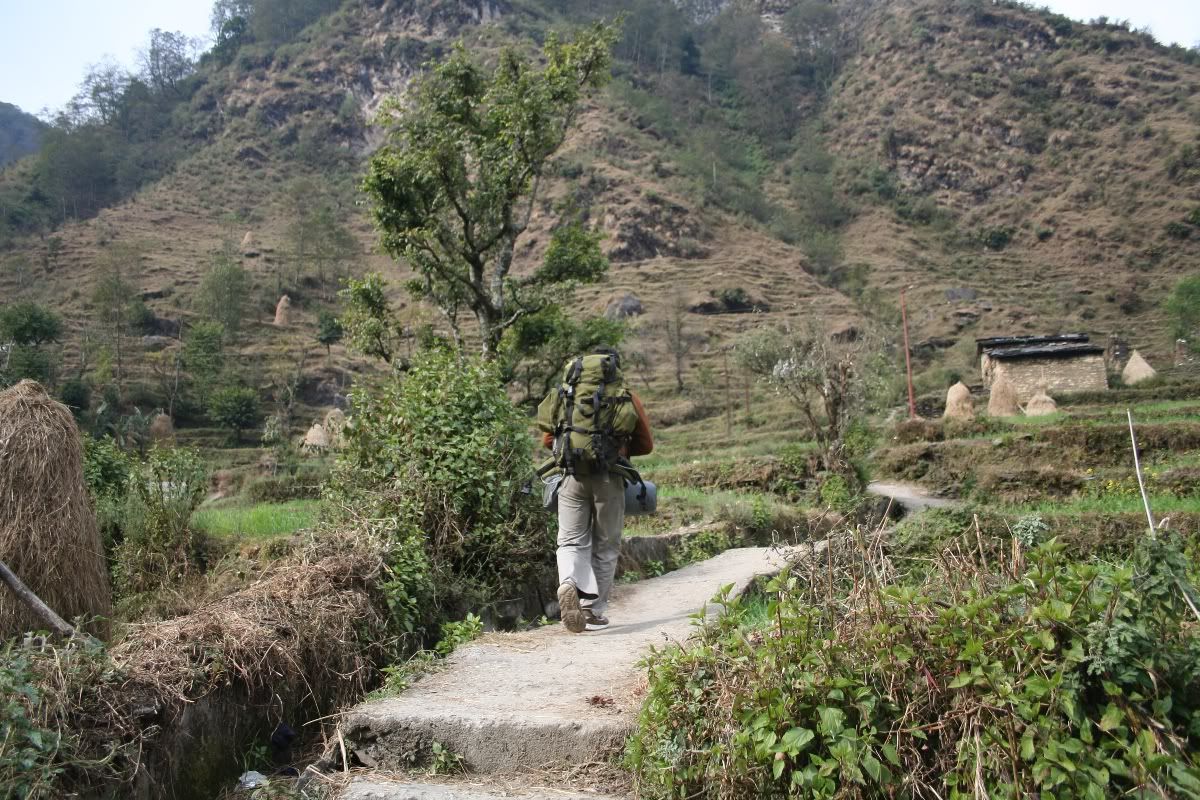 Song Village - we began the climb from here to Loharkhet (about 3 kms)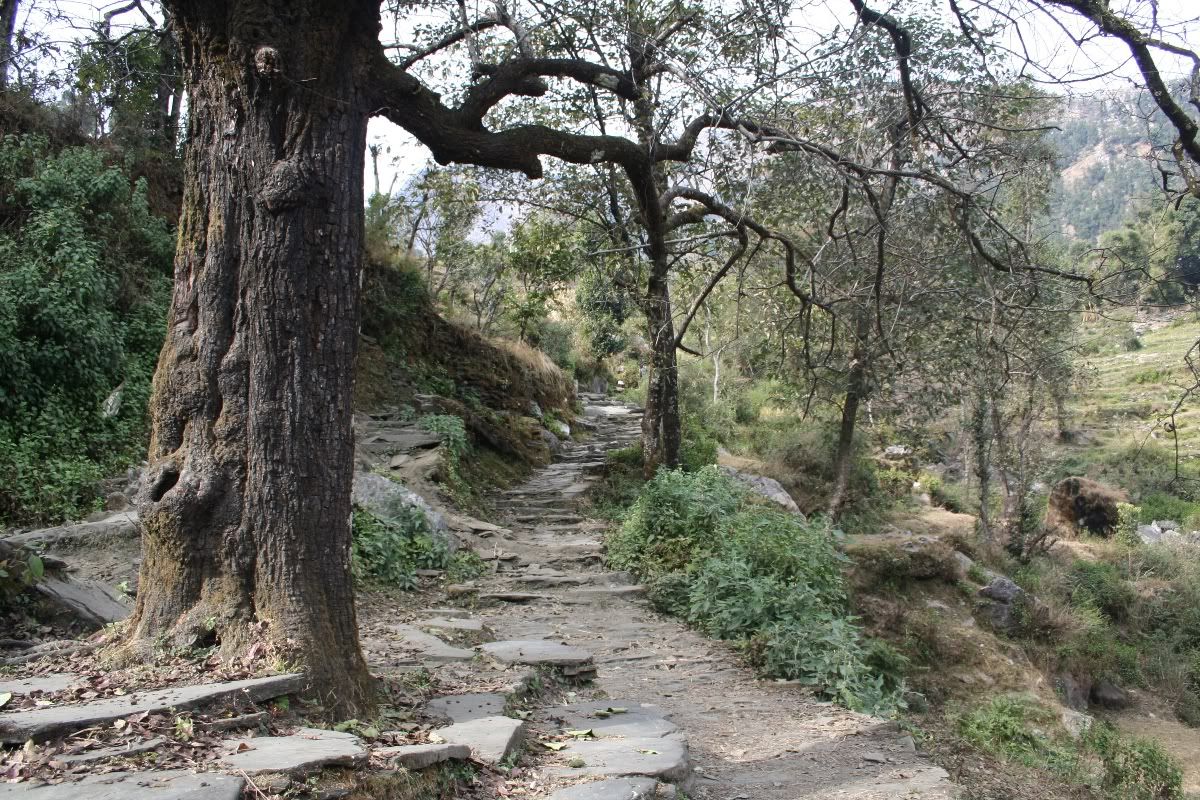 Taking in the scenery



Stopping for water. Loharkhet is on the top of the ridge



sunflower fields



View of song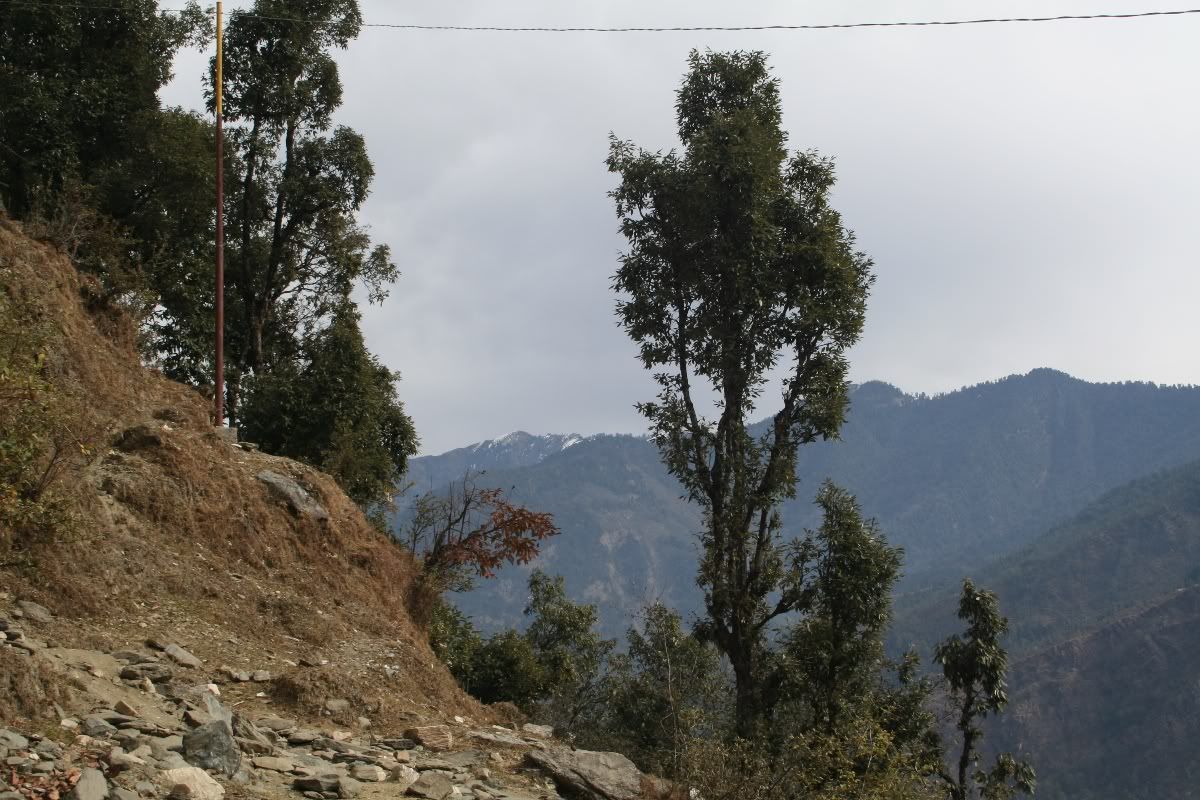 Taking a break



almost there



the clouds were turning slightly dark. tomorrow, thwere will be a snowfall



the KMVN TRC s at the far end of this picture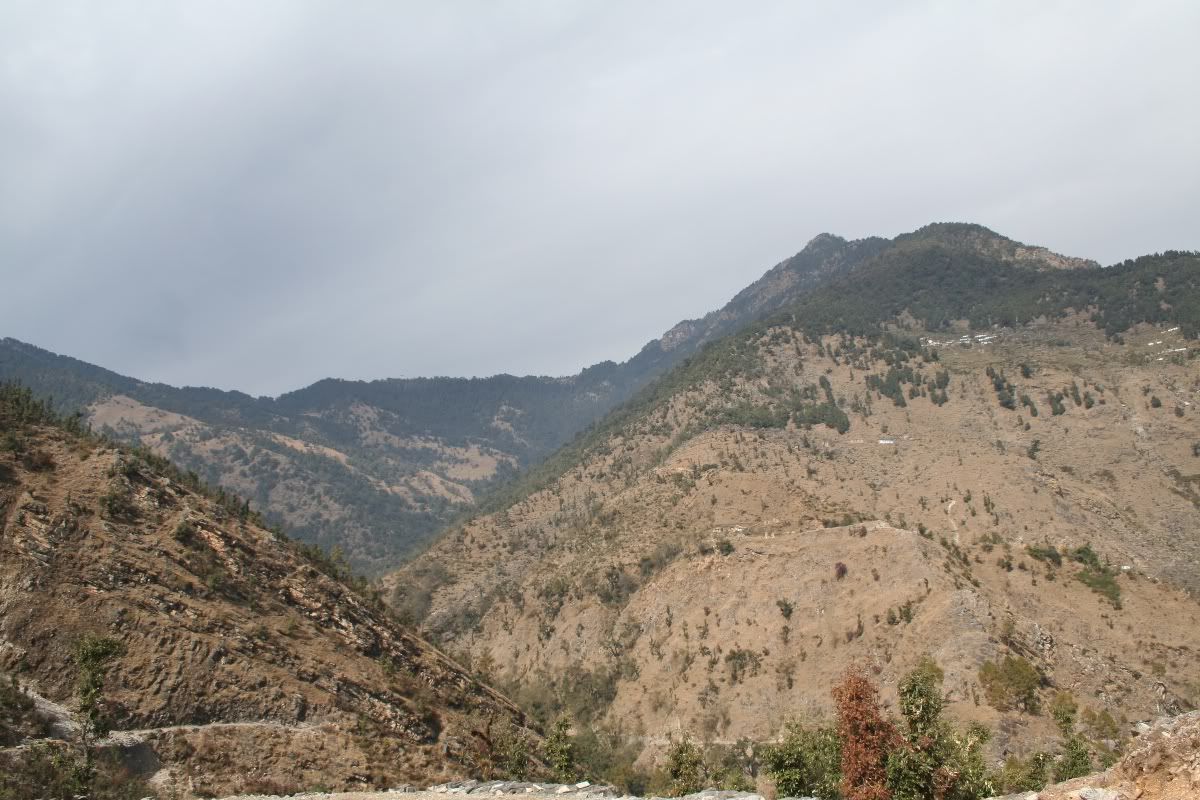 that is Dhakuri pass. We will climb it tomorrow.