kta1
You are here ->
It was almost 6 months since I had last been to Kumaon and that is a huge interval by my standards (centuries!). Hence this trip which was really long and enjoyable. Some people were questioning my sanity when I told them that I was travelling to india to enjoy the summers!!! Guess they don't know that there is a place in India where you can enjoy summers (also include winters, spring and autumn) -- good old Kumaon.
The fun started from Heathrow. Met a guy who casually asked if I was going to Delhi. On replying affirmatively, he said that he will also travel with me!!! 5 minutes later, it was clear that this guy was either a nut case or some dangerous dude to be avoided. Kept saying, "
आप मिल गए तो समझो भगवान् मिल गए!!
"
That was only the tip of the iceberg. The plane managed to start early and when it was on the runway, 3 ladies decided to get off as they had got an urgent call from home. Now that was really scary and flight had to return to the hangar. Everything was searched again and we finally started an hour late.
Delhi was H*O*T - what else to expect! Caught the Sampark Kranti express. Reached kathgodam at night. The rest of the people had already arrived a day before. Amma and Babba were in Haldwani, Mridu Mausi, Raja Mausaji and Shalu Didi had reached Ramgarh. We met some relatives at Haldwani and then were off to Kainchi. The weather was noticeably better in Kathgodam and kept getting better with a gain in altitude.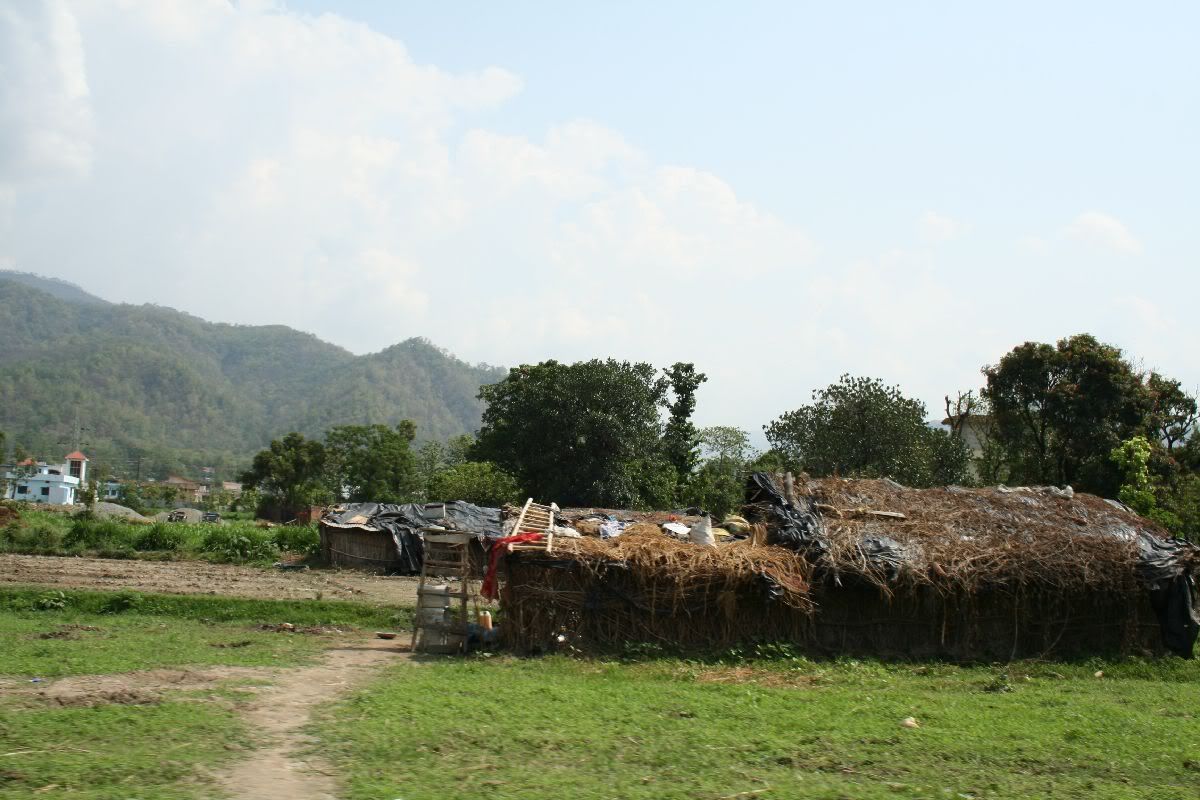 First view of the hills from Haldwani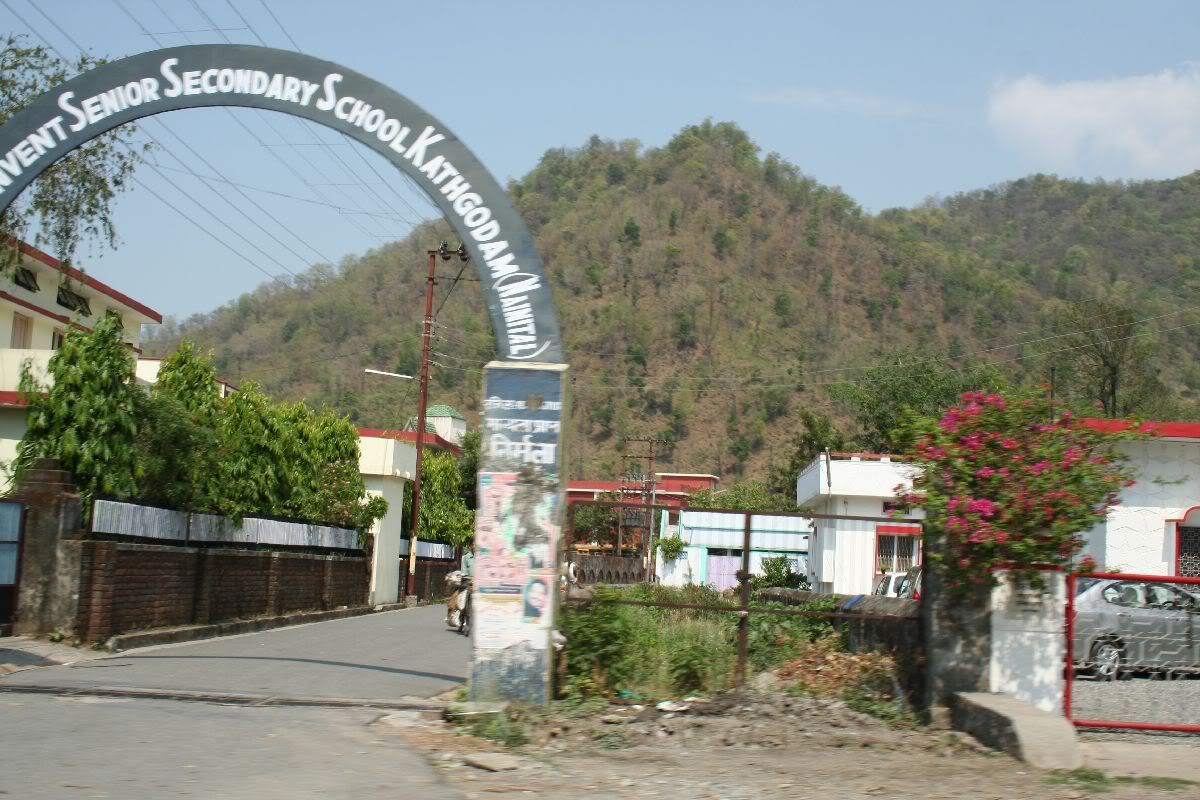 My alma mater (one of them).
The beautiful road to Bhimtal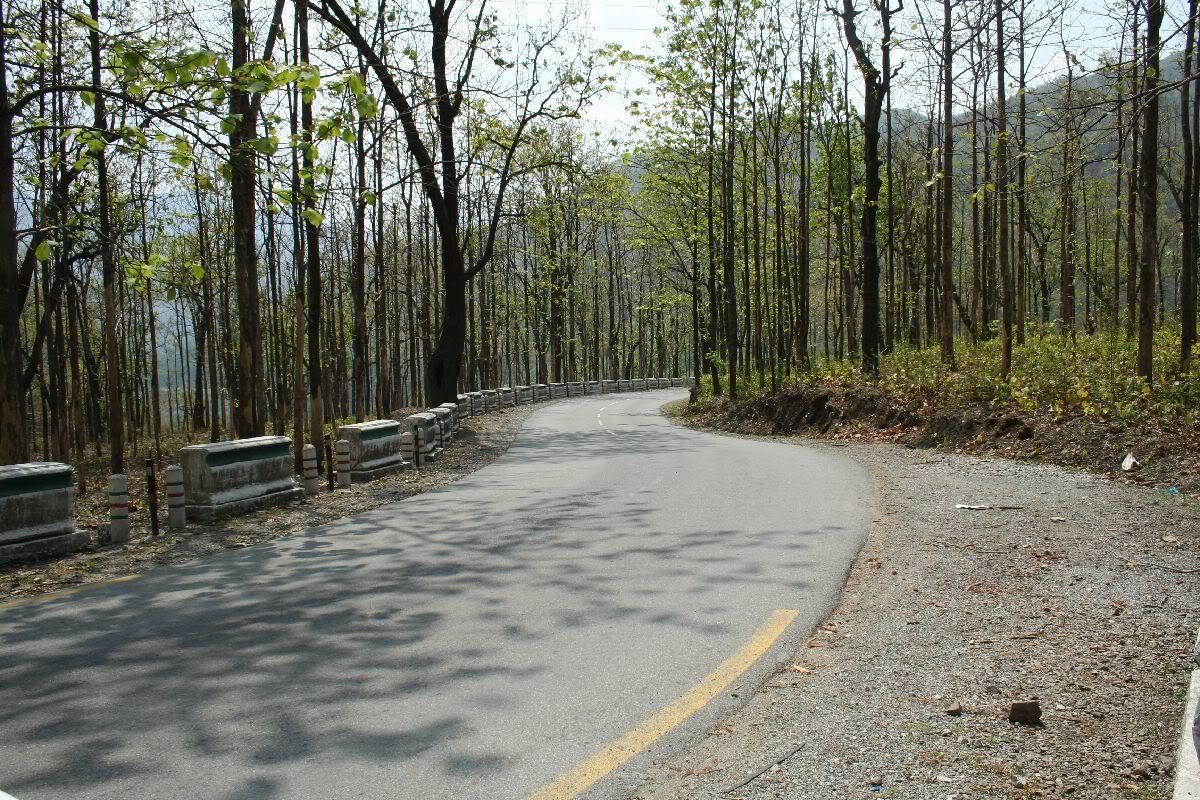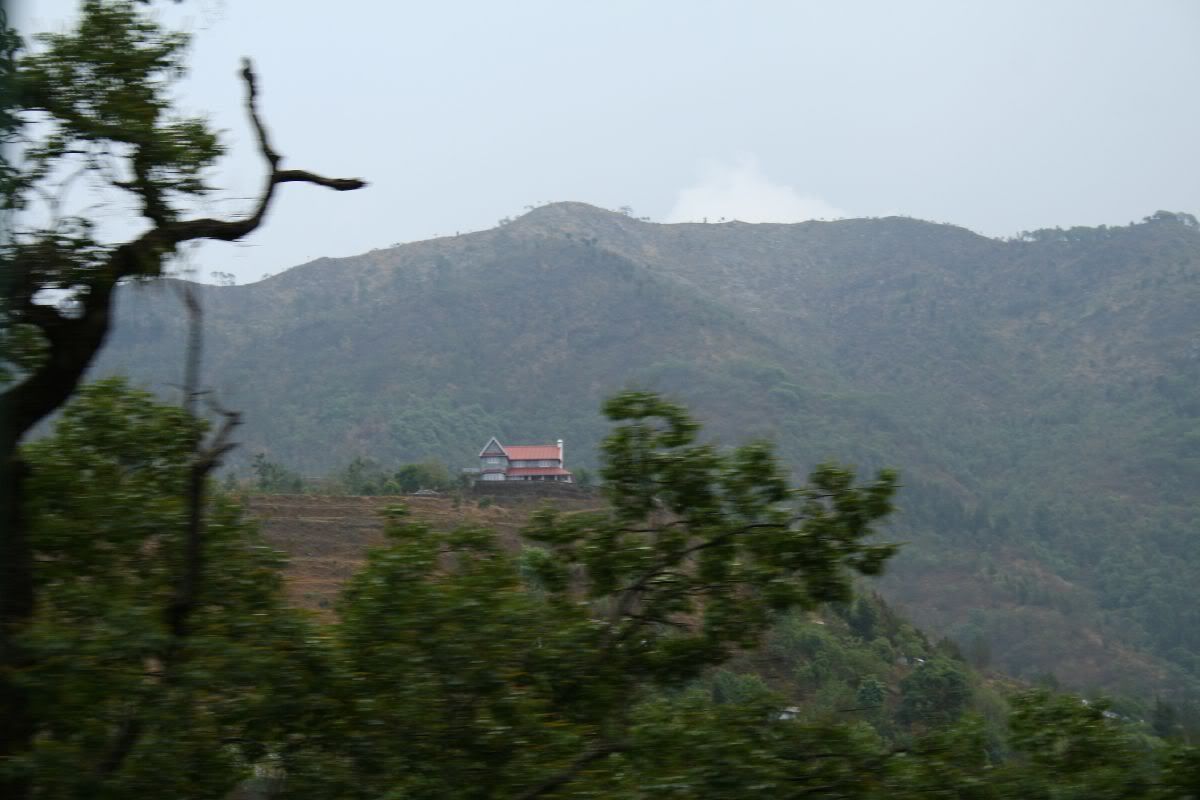 This is the house of Preity Zinta's character in the movie Koi Mil Gaya. In the movie, her house is supposed to be in Nainital, but it is actually in Bhimtal.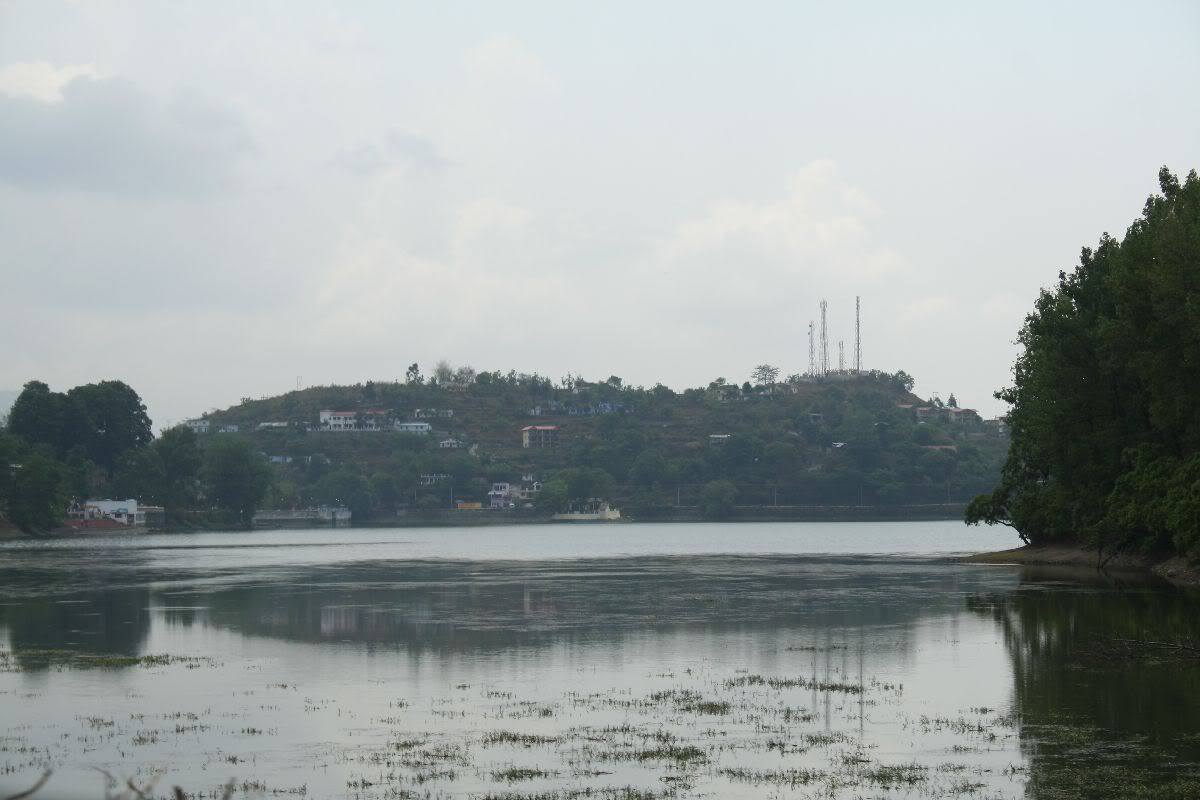 Bhimtal lake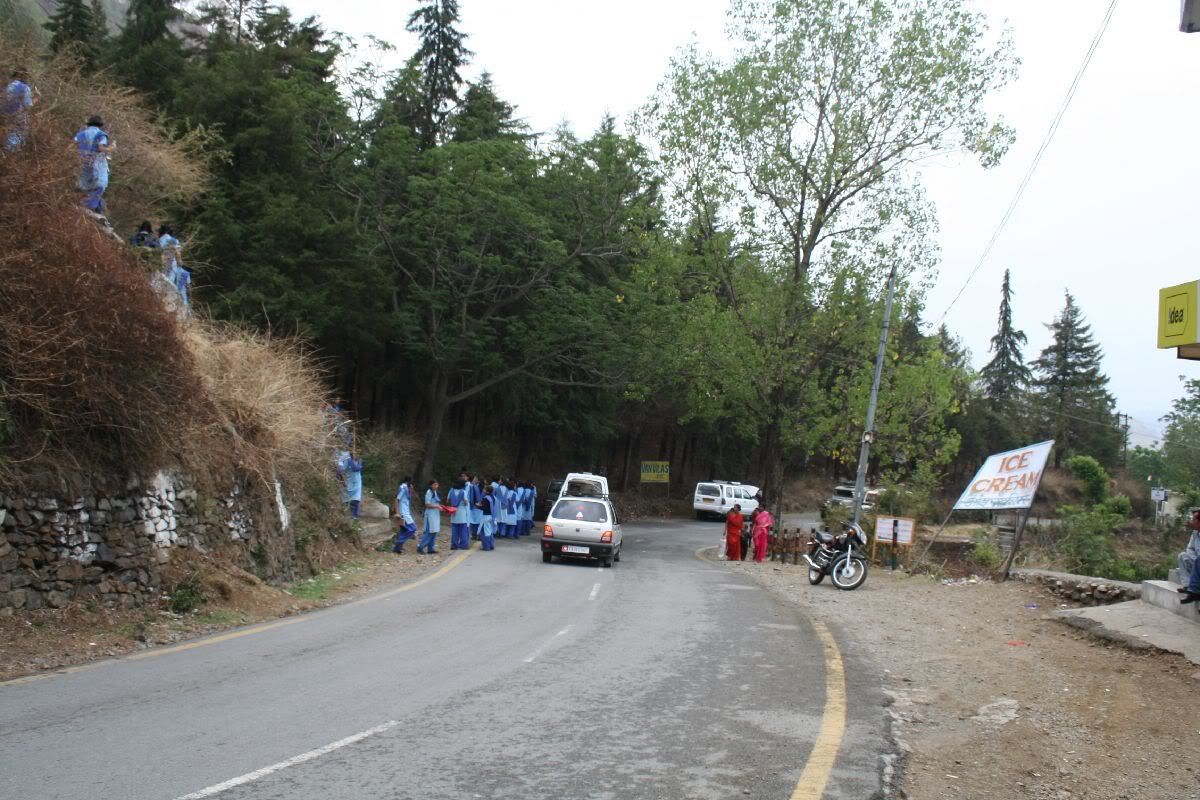 Stopping at the Bhimtal Bhowali road to get some refreshments (Buransh / rhododendron juice)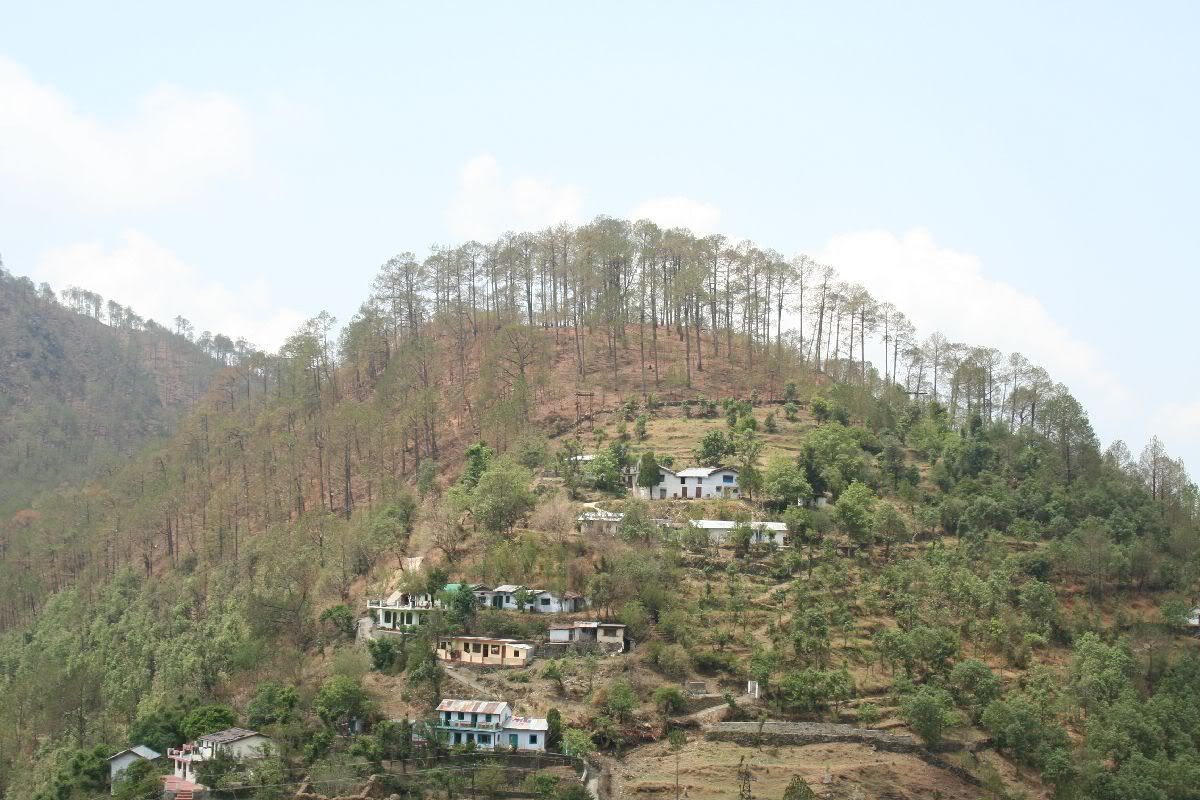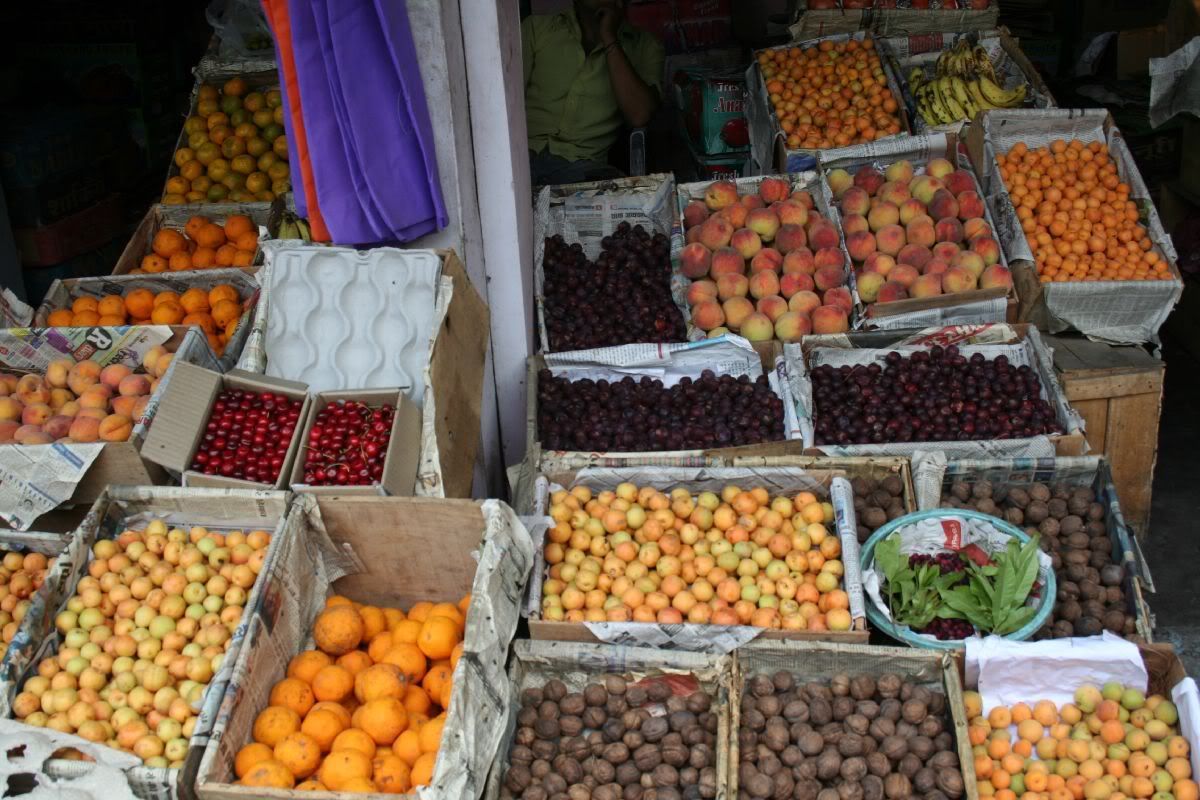 Reached Bhowali town. It is famous for its fruits. You can get apricots (
आड़ू ), peaches (खुमानी), pears (नाशपाती), oranges, cherries and the local fruits like hisalu (हिसालू

) - my fave.