sa3
You are here
The hills near someshwar town. If you want to go to jijhaad or sarp villages, go down from Almora towards Kosi. Then head from there to Someshwar village. On the way, you will encounter Gwalakot village (where miss Bhakuni lives) and Manan village (where Sanju pahari lives) -- 2 of my good pals.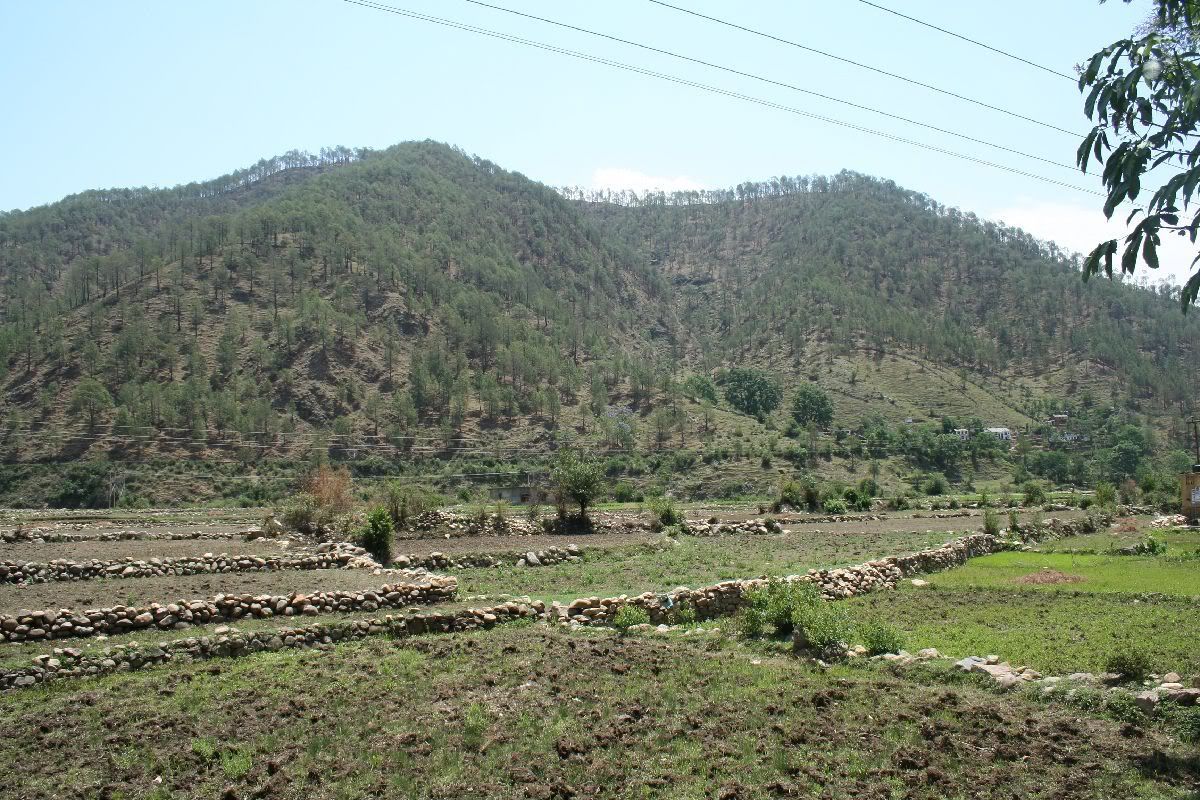 Yummy. This was the season in which they were growing potatoes (pahadi aloo). Lots of Kilmora (blue berries) were also growing in the bushes around the farms.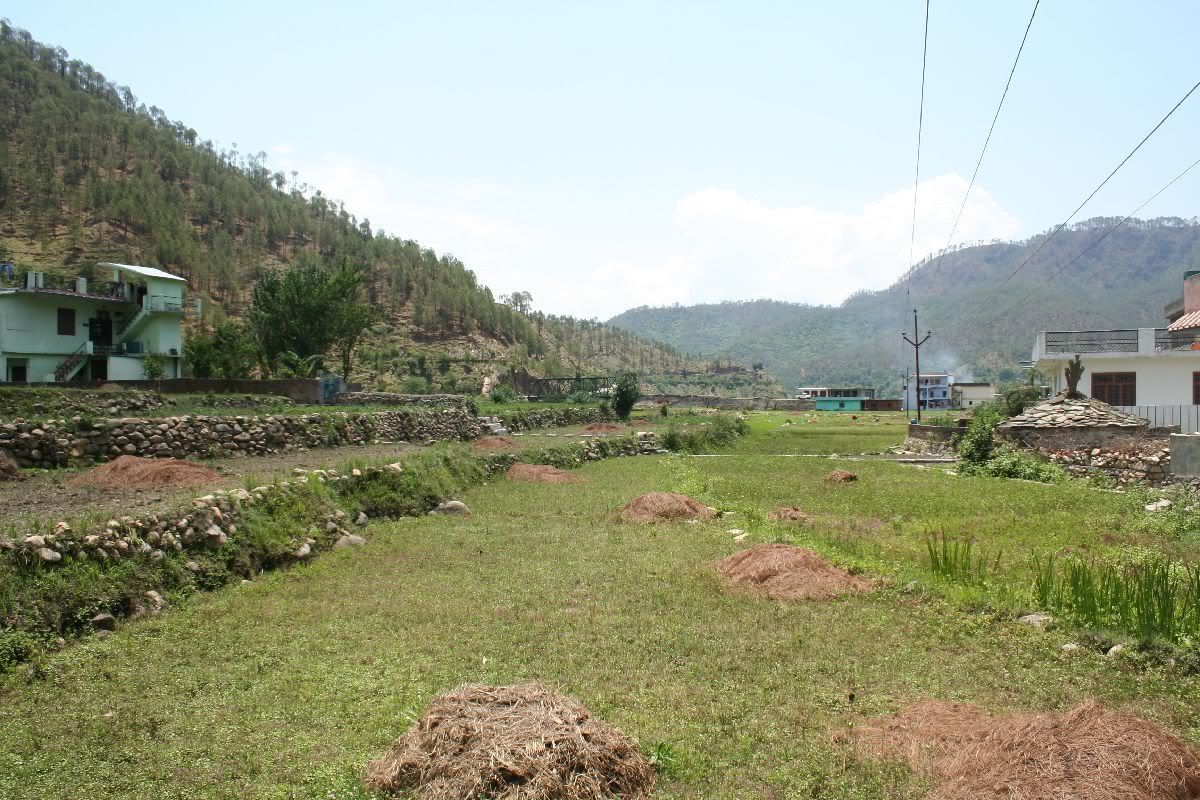 Fields near sarp village.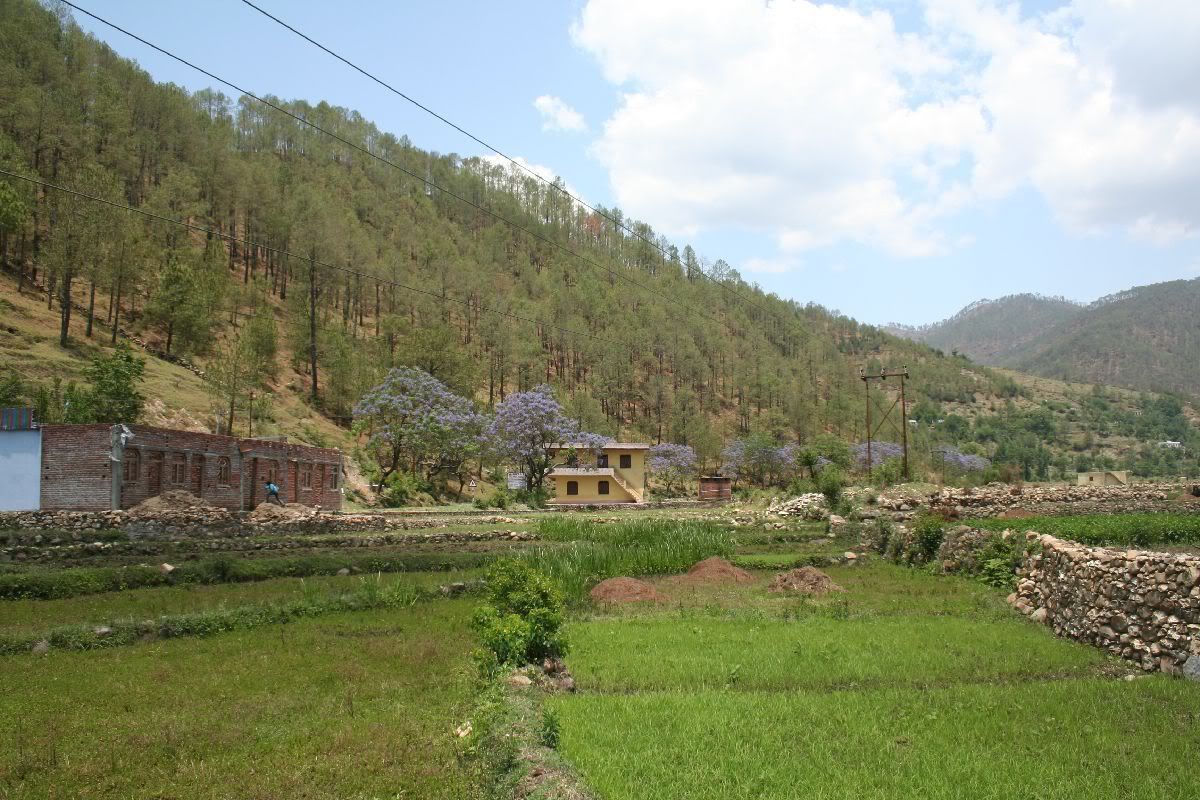 Look at these potatoe famrs -- these are the source of
आलू के गुटखे.
There was a small cemented path to walk from the road towards the village. It was surrounded by farms.
We tried but could not locate Sarp village on GPS.
That is the road where we had parked our cars.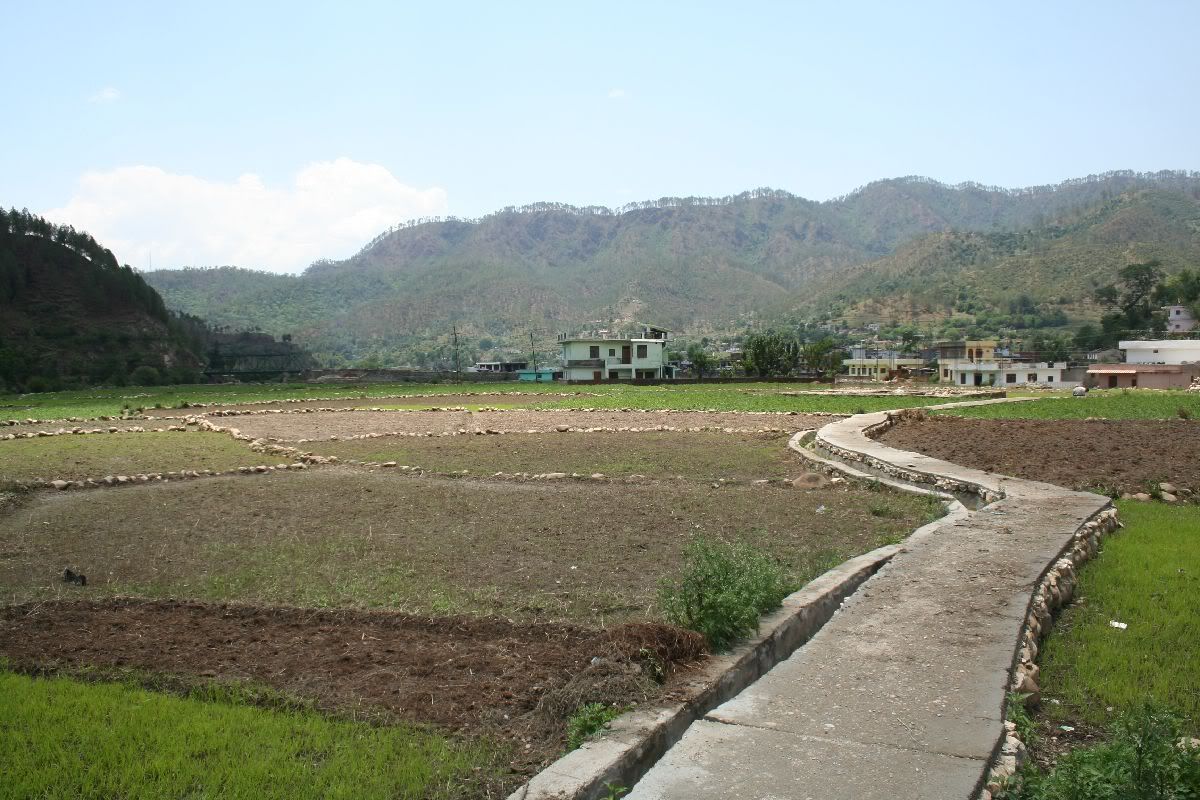 This is
किल्मोड़ा (kilmoda) - still not ripe. on ripening, it becoems blue in colour