sa6
You are here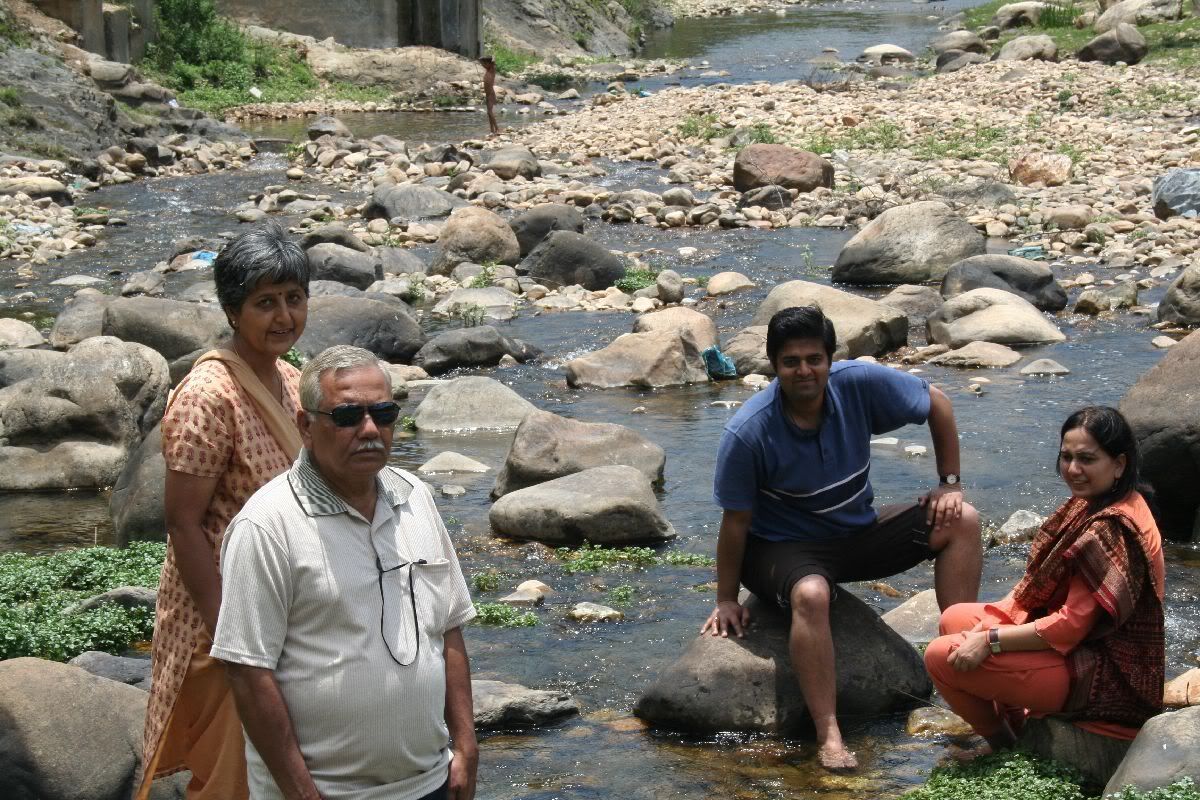 While walking on the river bed, you should be careful of the moss that grows on the stones. It is really really slippery and ticklish.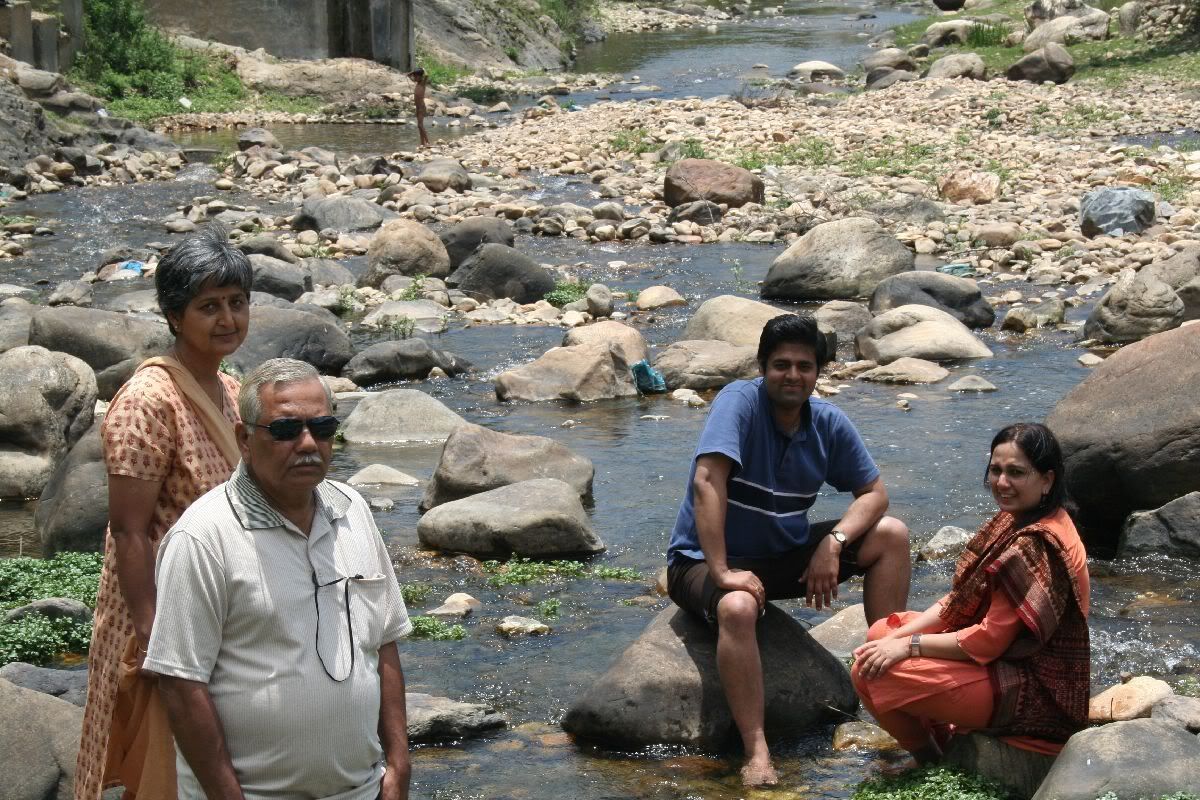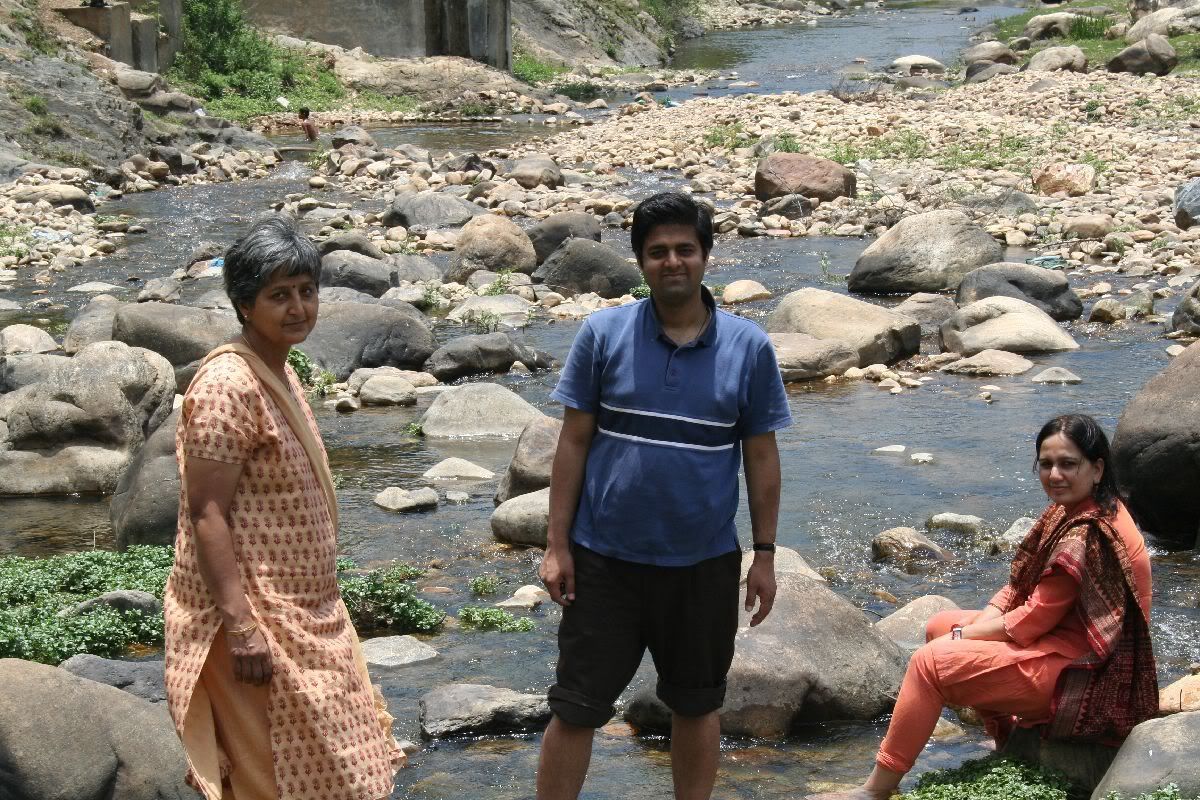 Made a mistake -- should have got my swimming trunks along. maybe next summer. :-)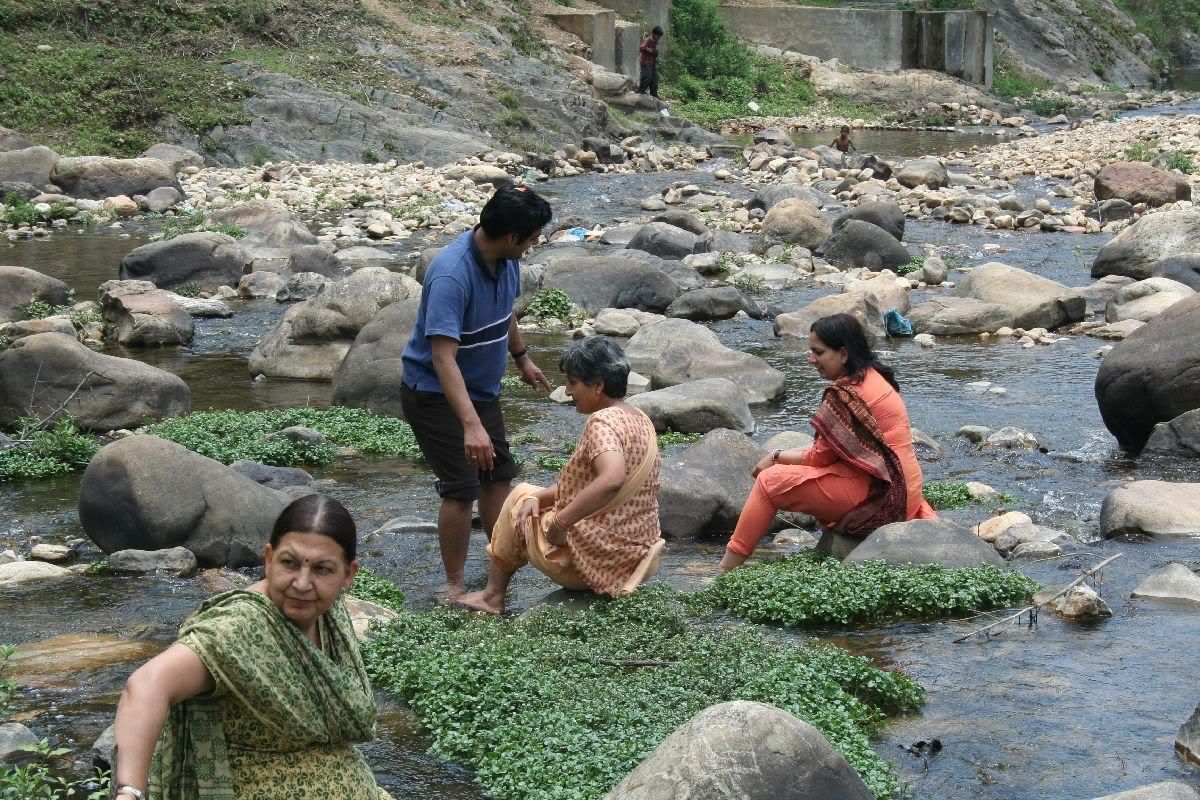 It was easy sitting on the rocks rather than standing and walking through the running current.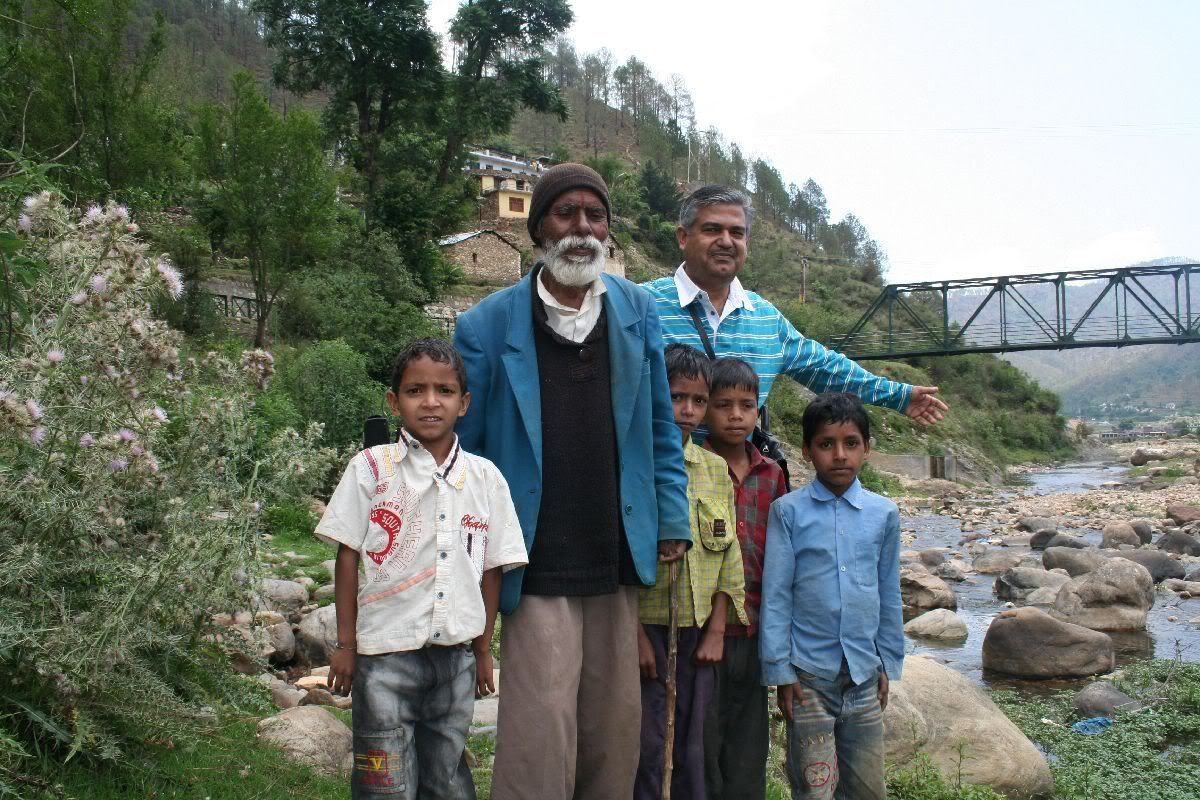 These kids must be wondering why we find it so difficult to walk on the rocks...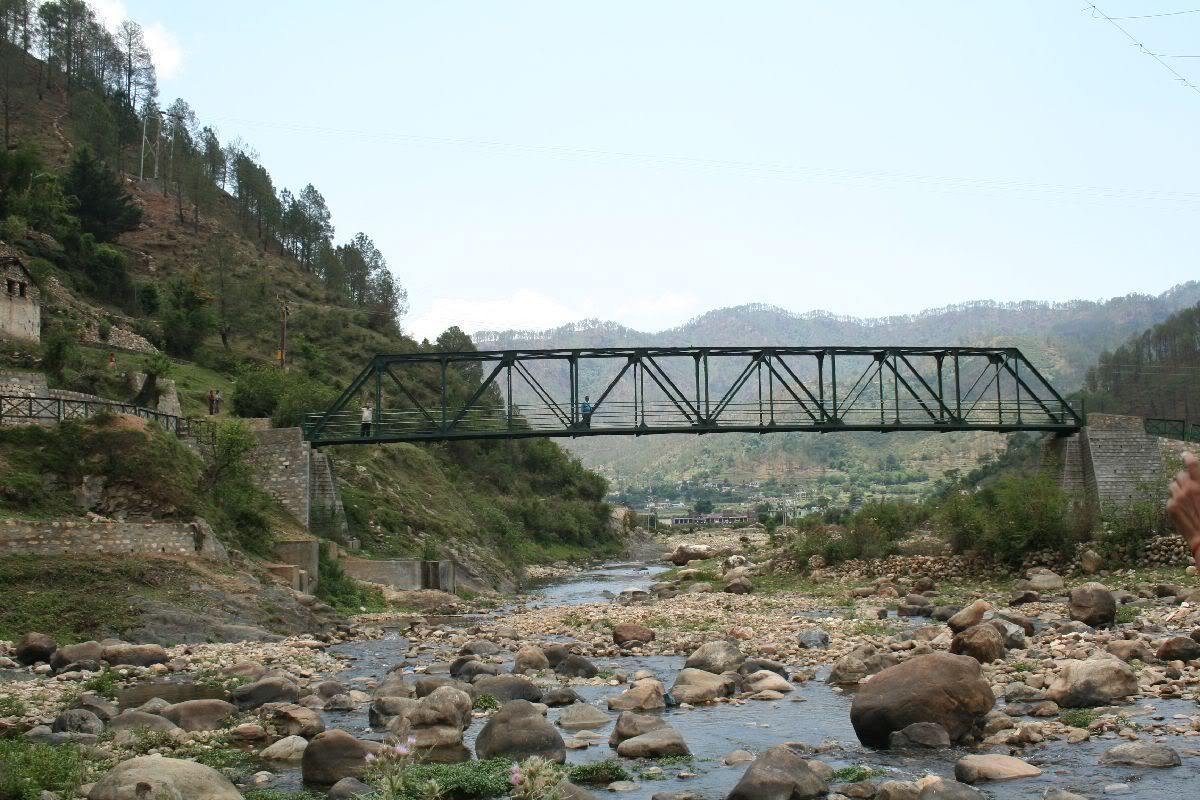 Alas, it was time to head back home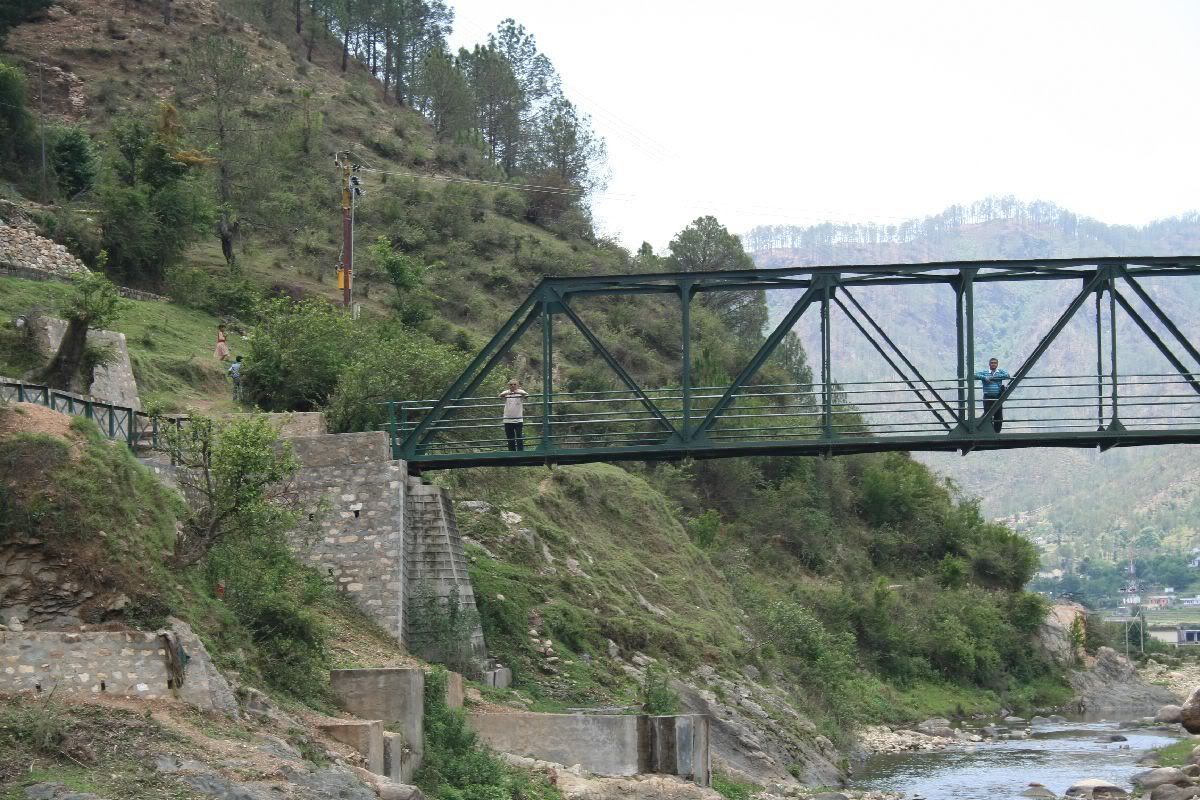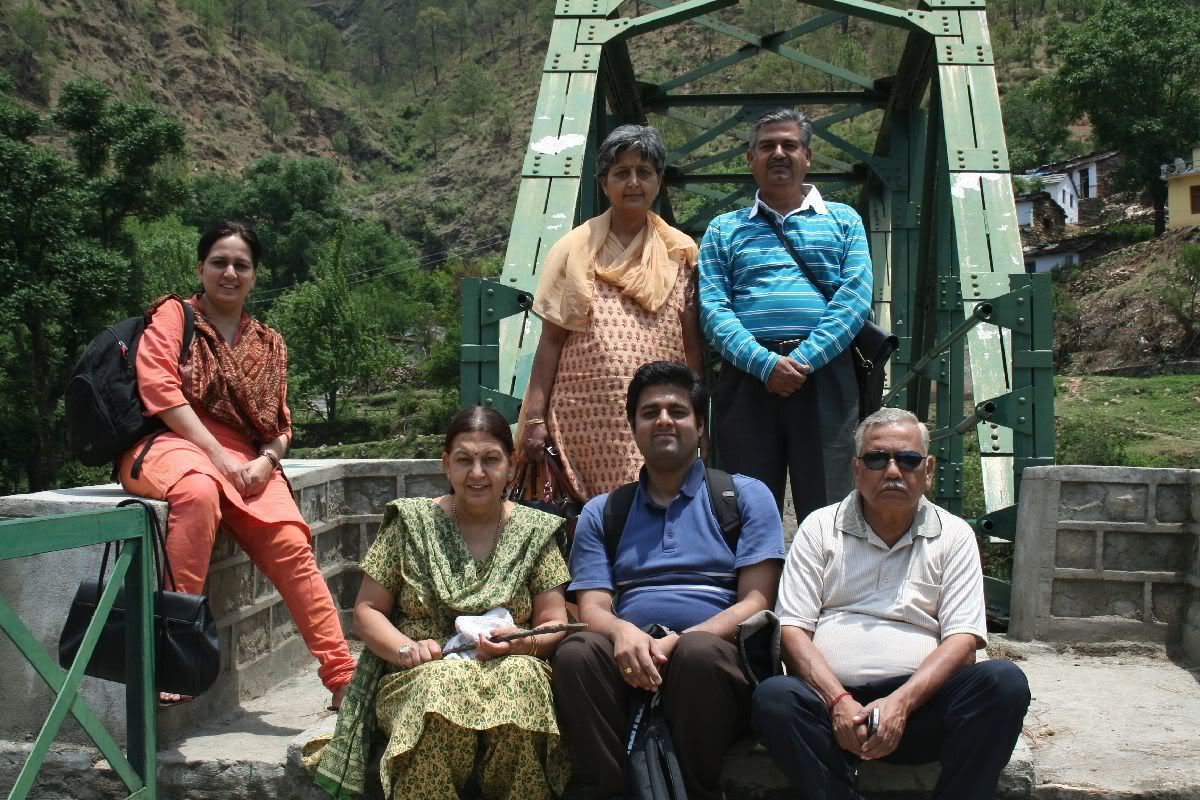 A group photo at the entrance/exit of the village.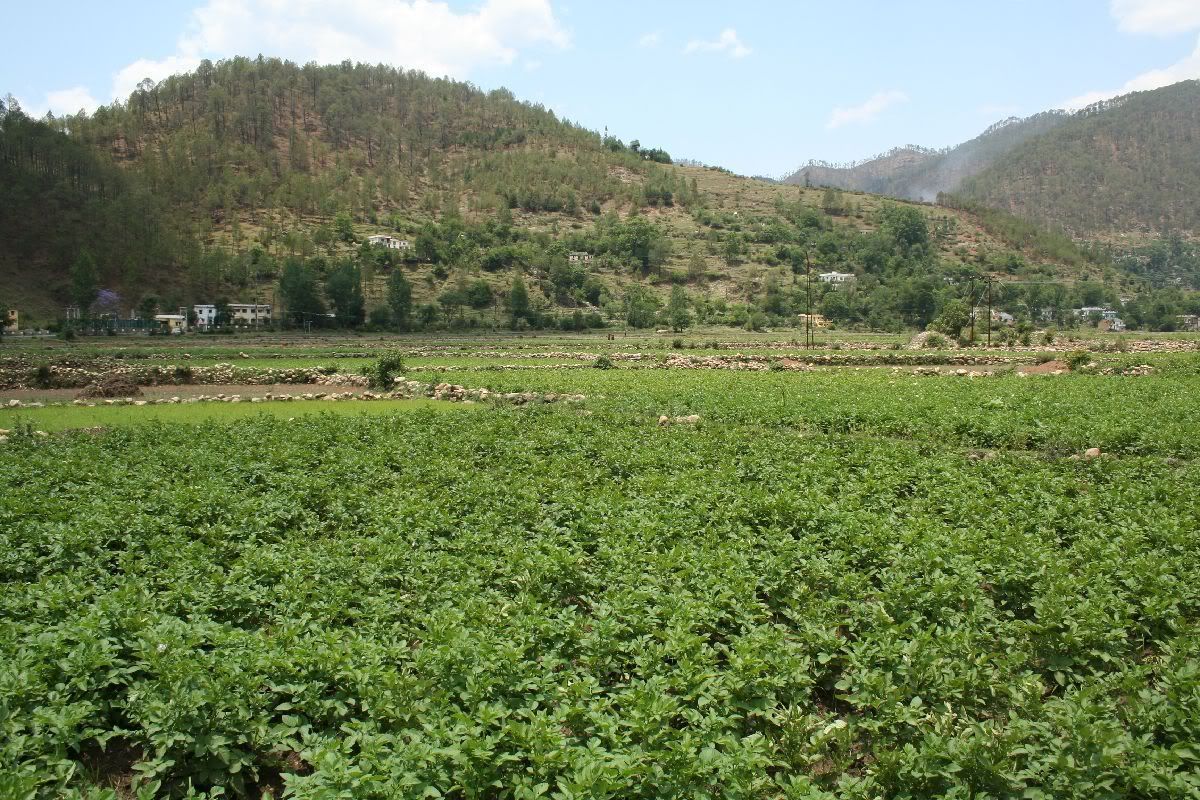 Beautiful potatoe fields around someshwar.