amsv2
You are here -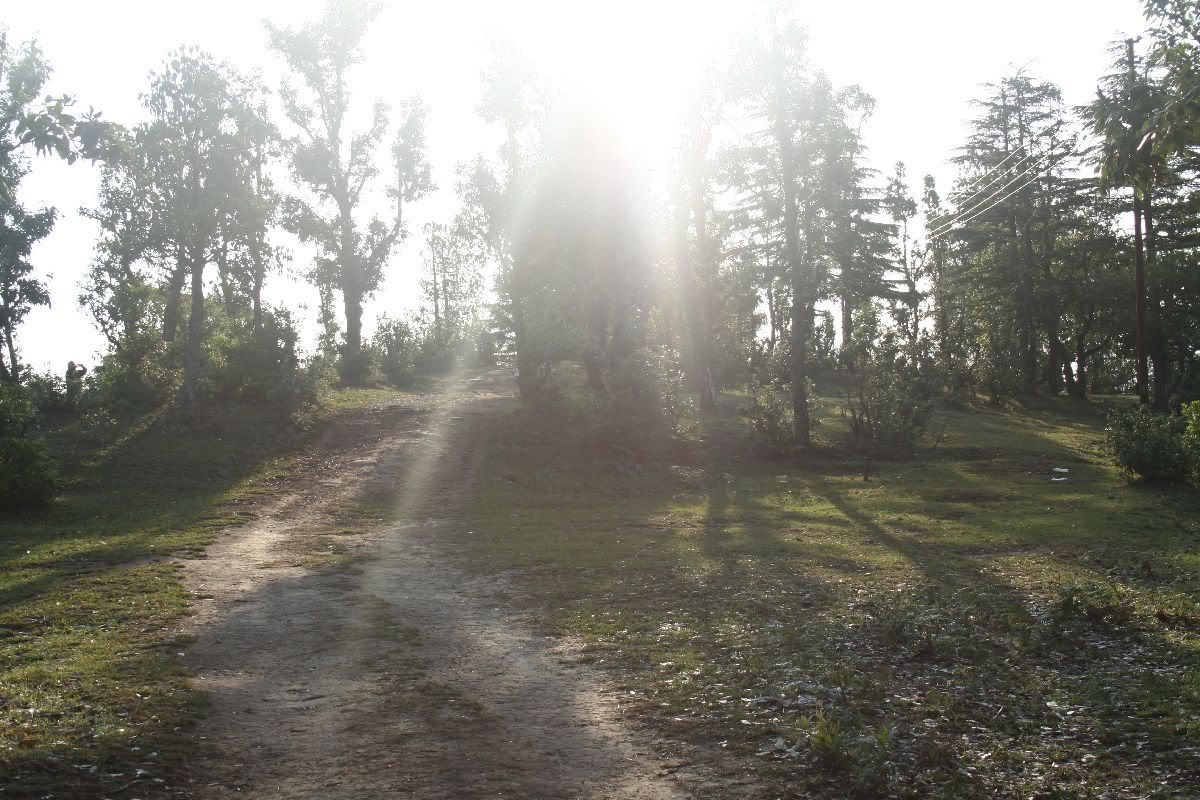 Today we had 'relatively' clear weather. However, due to the heavy concentration of water vapours, we could not spot the snow clad peaks.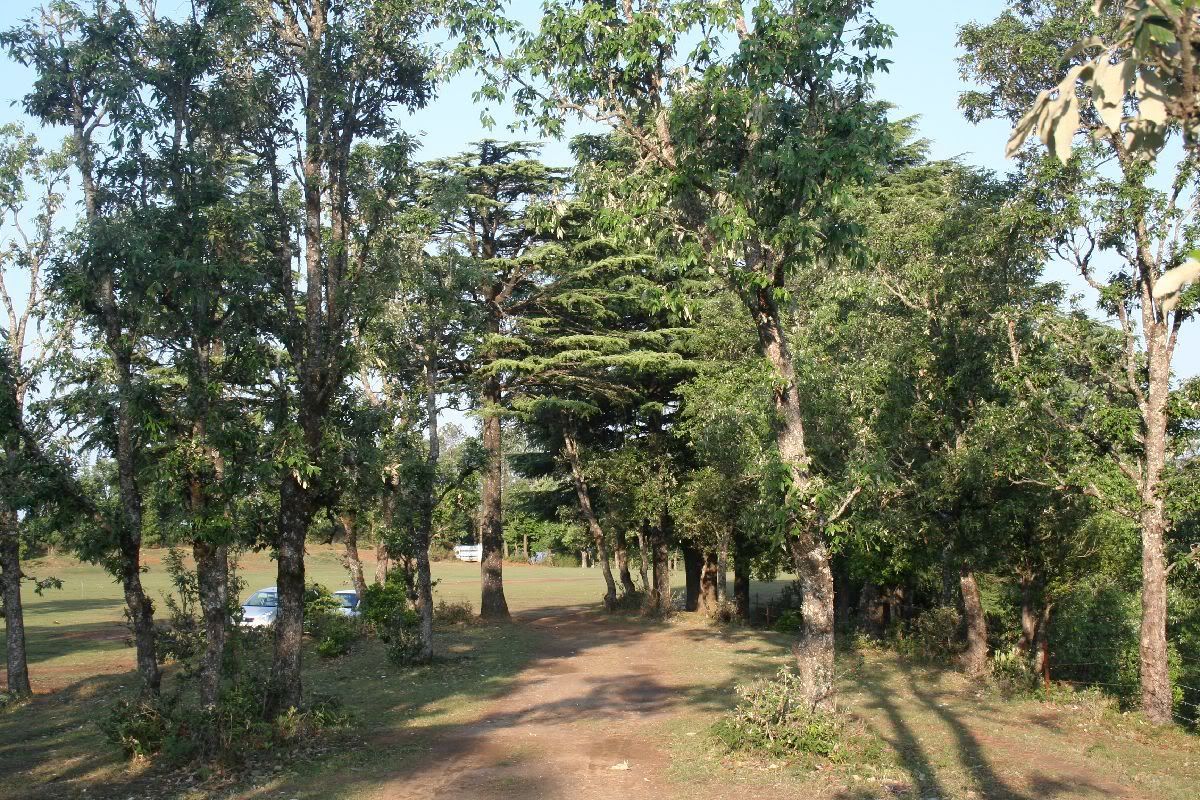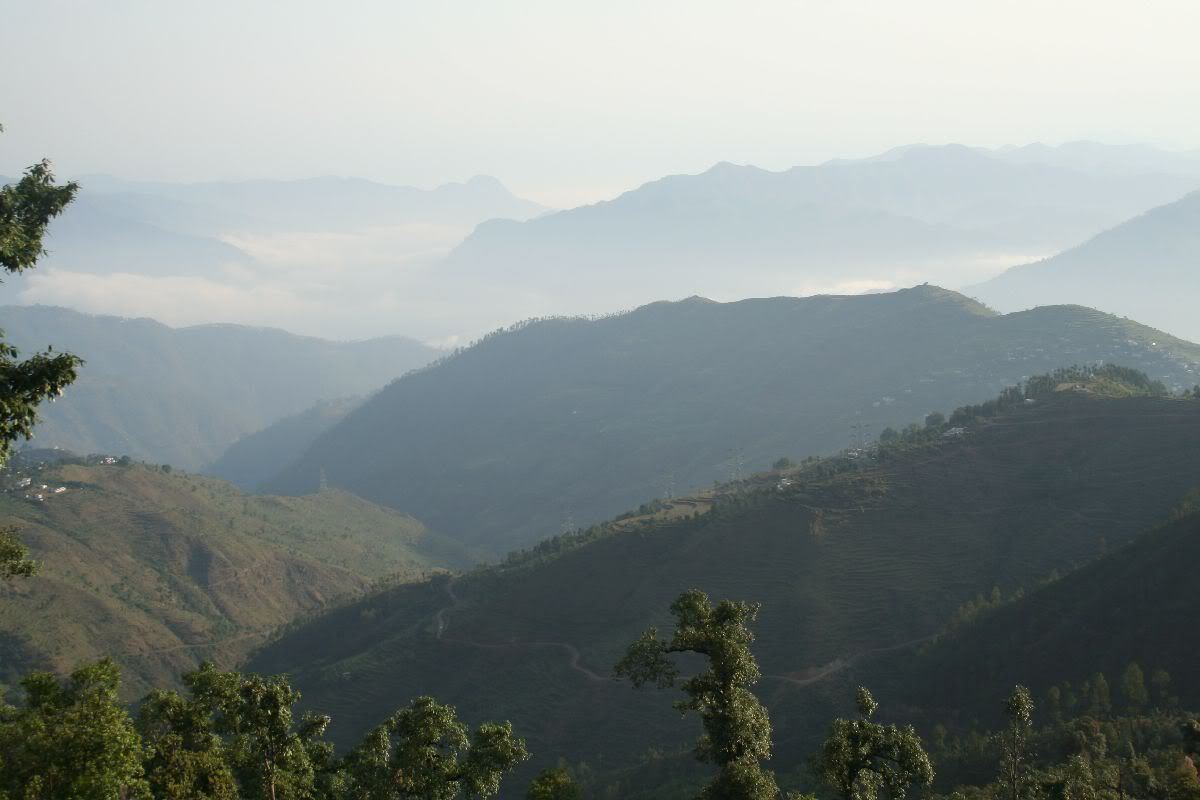 Looking north from Abbot mount.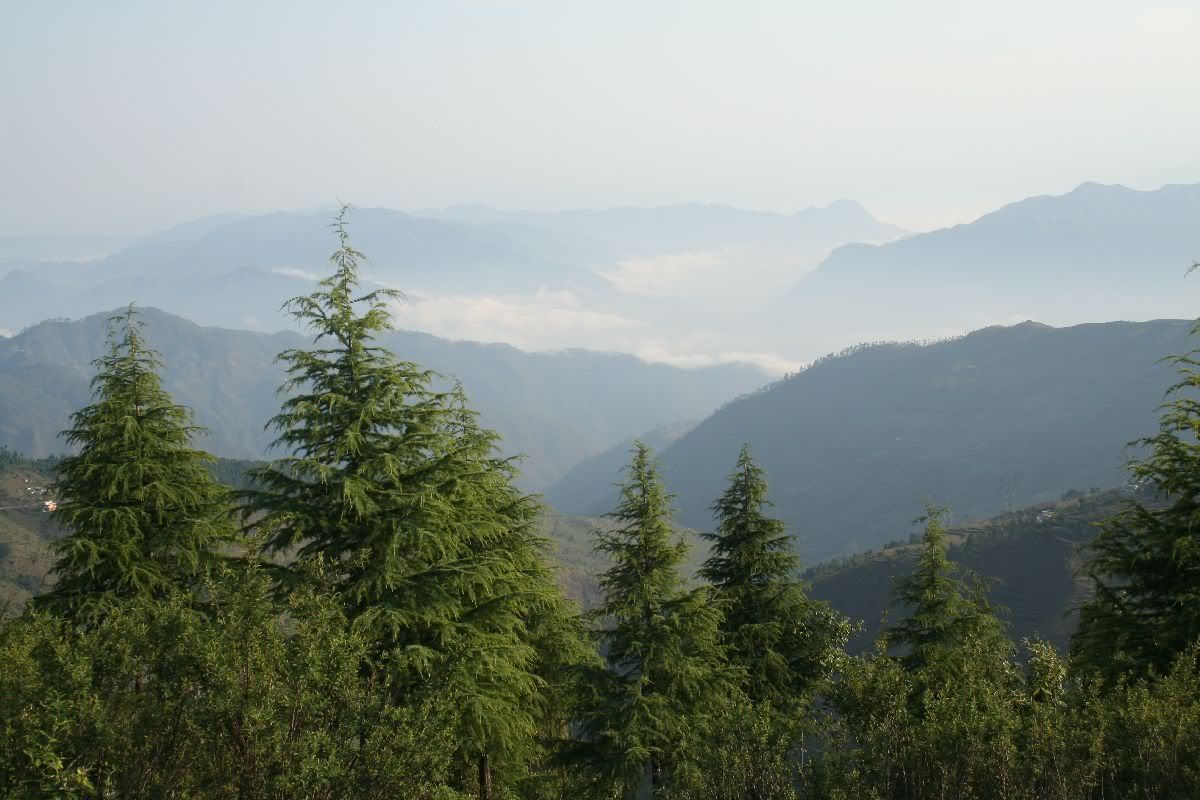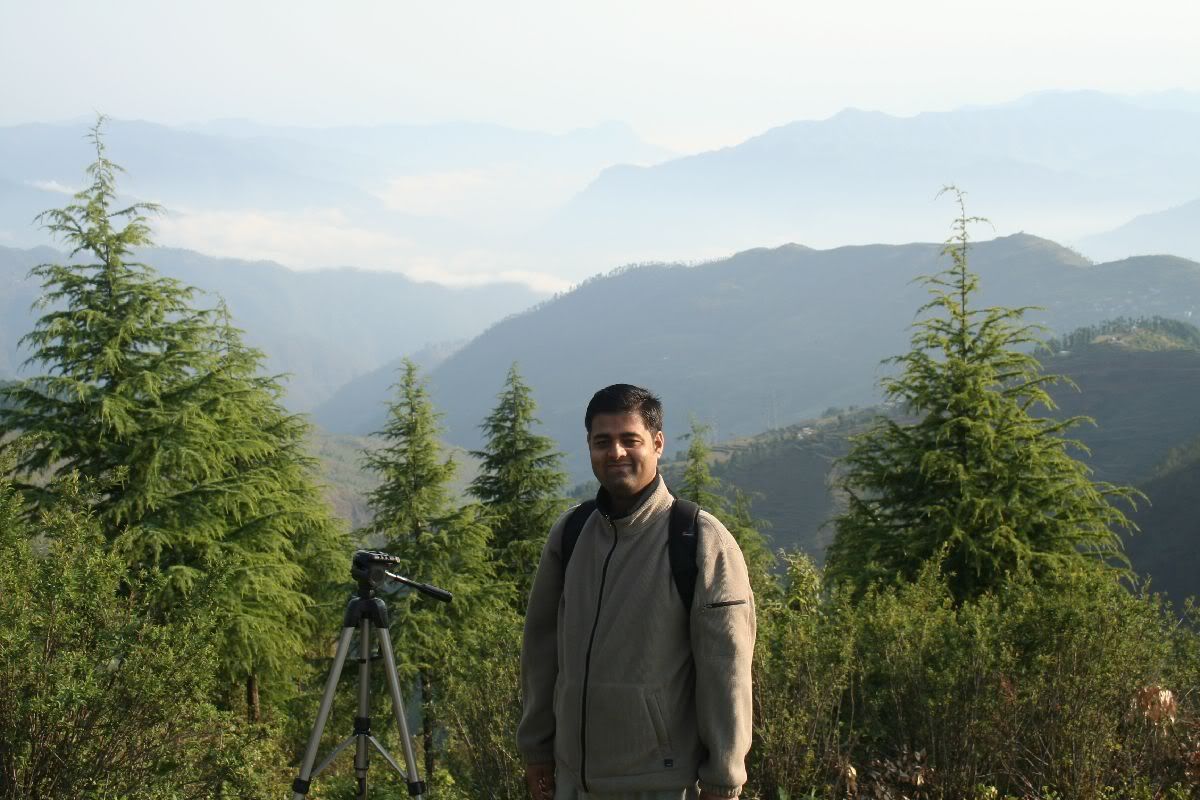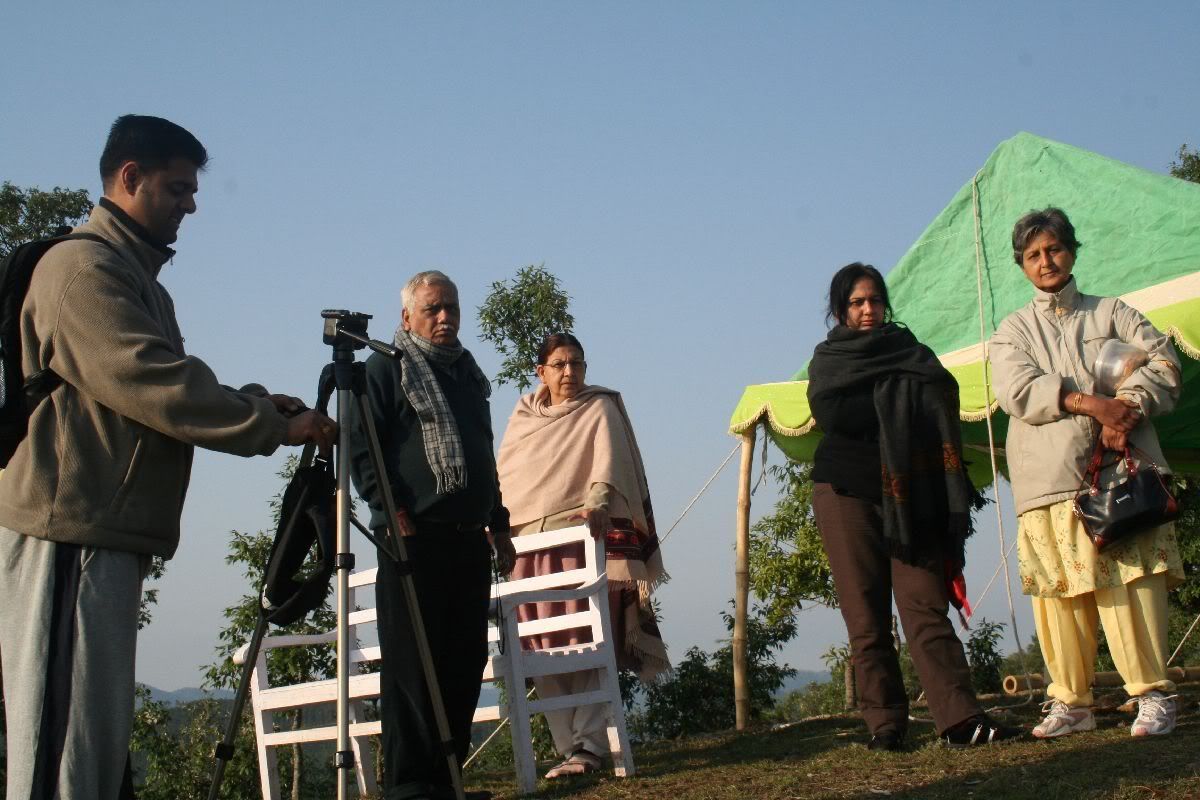 Group photo at Abbot mount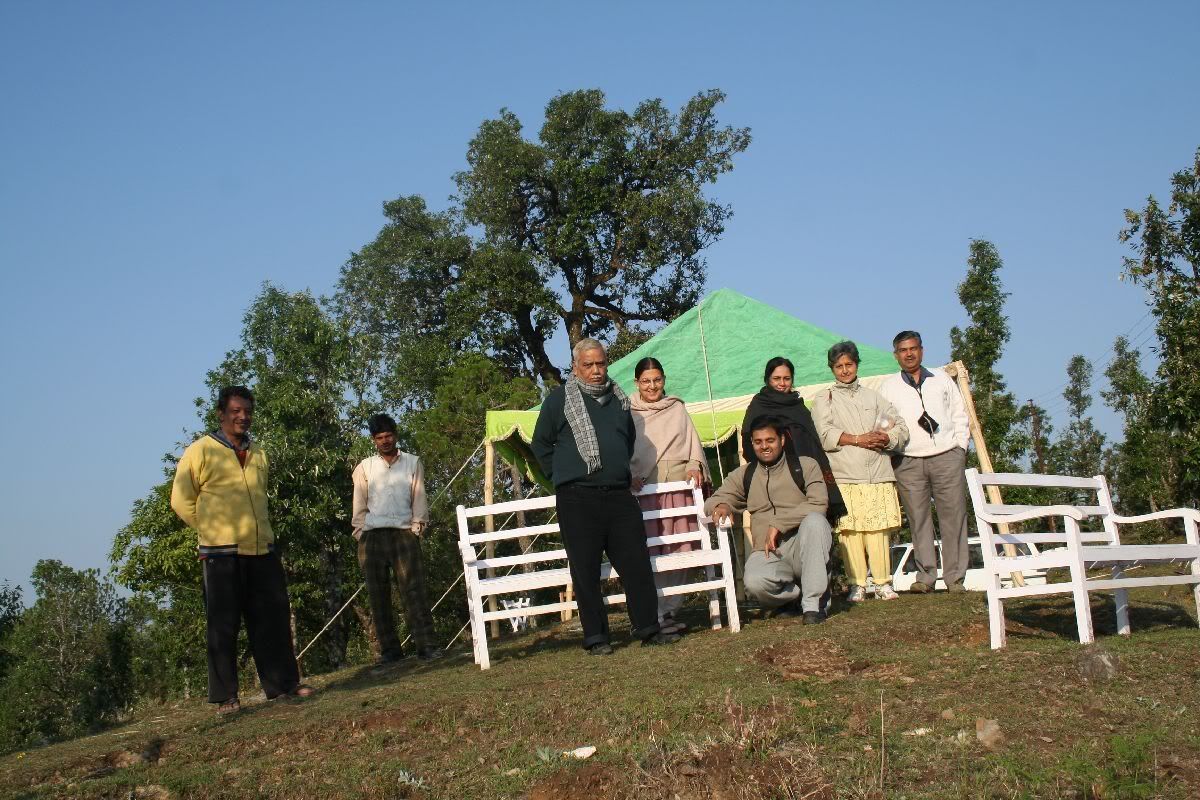 The gentleman to the left is Mr. Ashwini Singh. He told us that he was one of those pahadi christians who had bought these lands from the Britishers when they were leaving India. Now he is trying to set up an adventure camp over here.
His address and phone number (if you are travelling in those parts is ) ->
Ashwini Singh (Director)
Trinity Trek and Tour Agency,
Camp Trinity, Abbot Mount, Champawat.
Or ->
Trinity School,
Tanakpur (Champawat),
Uttarakhand.
Phone (landline) - 05943 265284
Phone (mobile) - 0 9897737476, 0 9319195686