k2dp8
You are here ->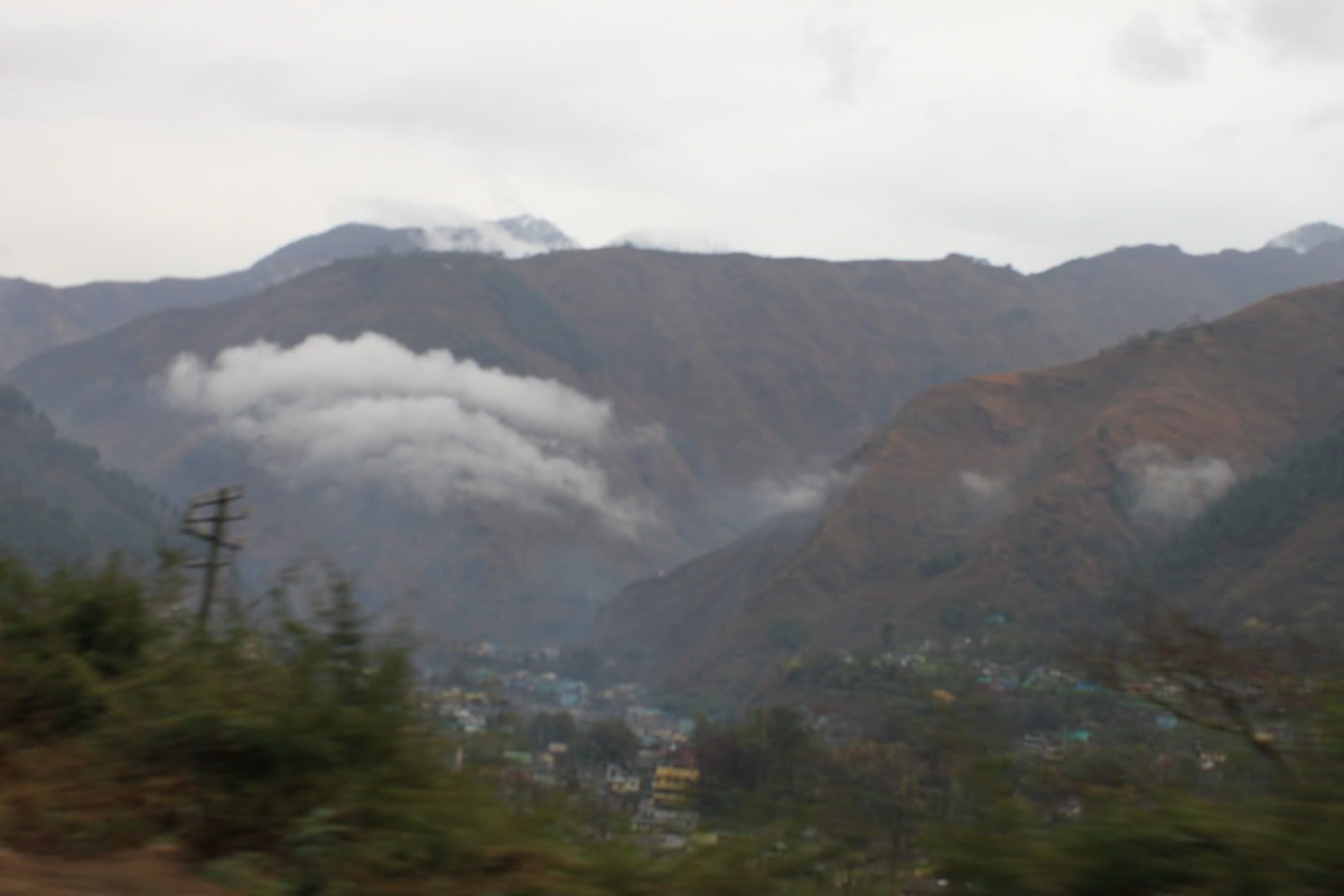 The next morning also it did not stop raining. in fact, we could see snow coming down to the mountain tops of Dharchula. This meant that there would be lots of snow at Narayan ashram and it will be impossible to go up there ... we might even be unable to go beyond Pangu. Hence it was decided to turn back and drive upto Munsyari.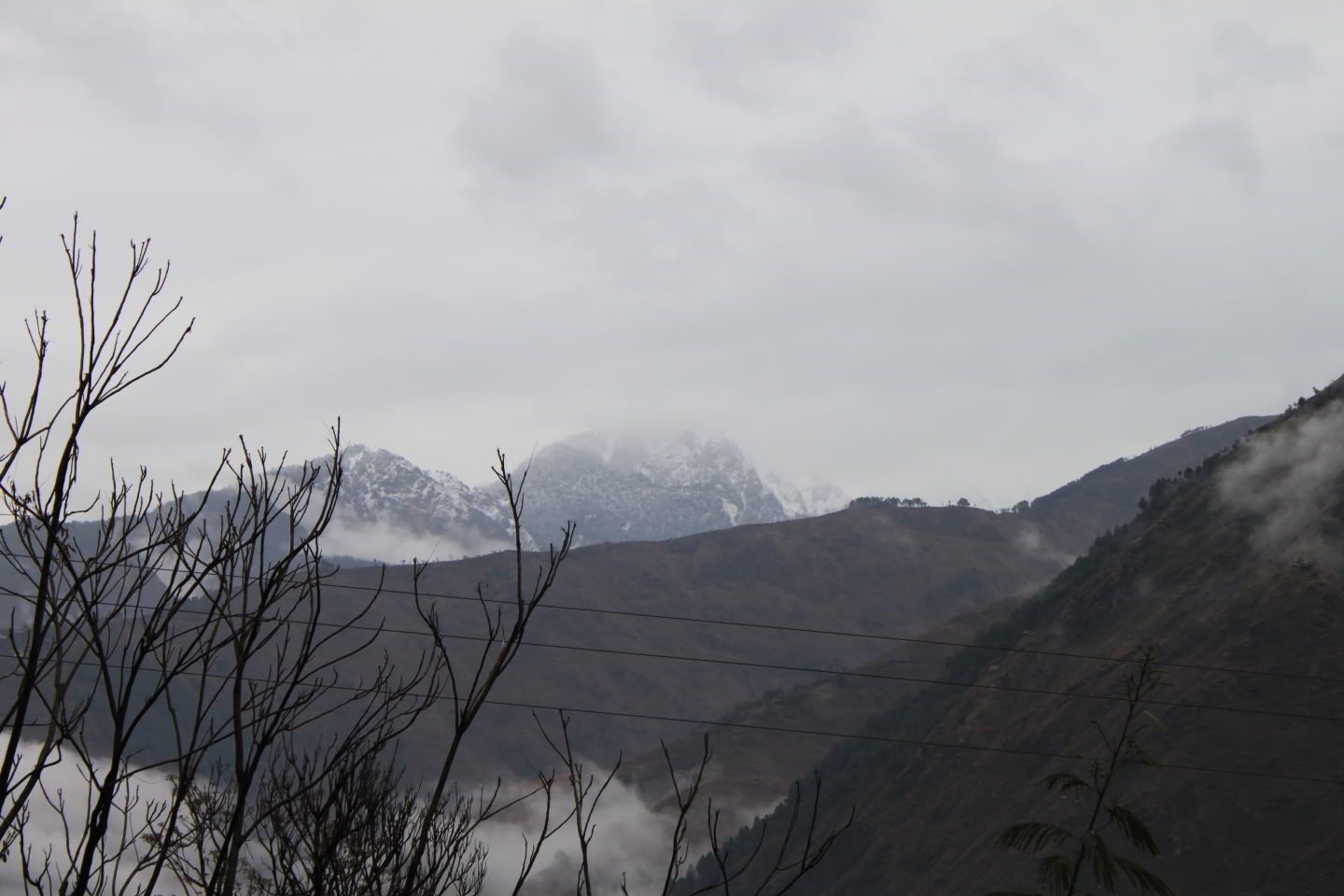 The snow lines coming down to Dharchula .. time to hurry to Munsyari or the roads will be closed down.
See, the snow can be seen from Dharchula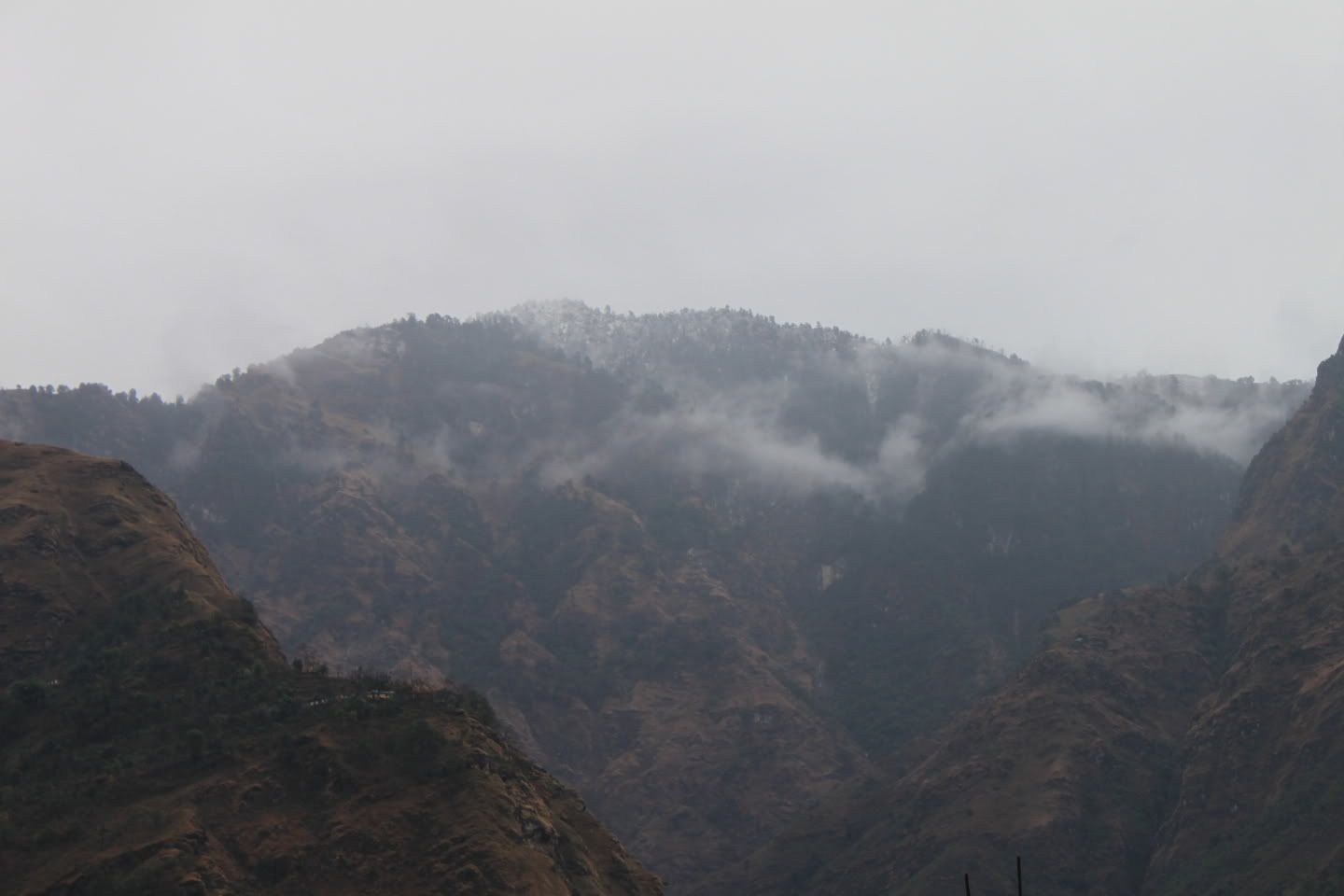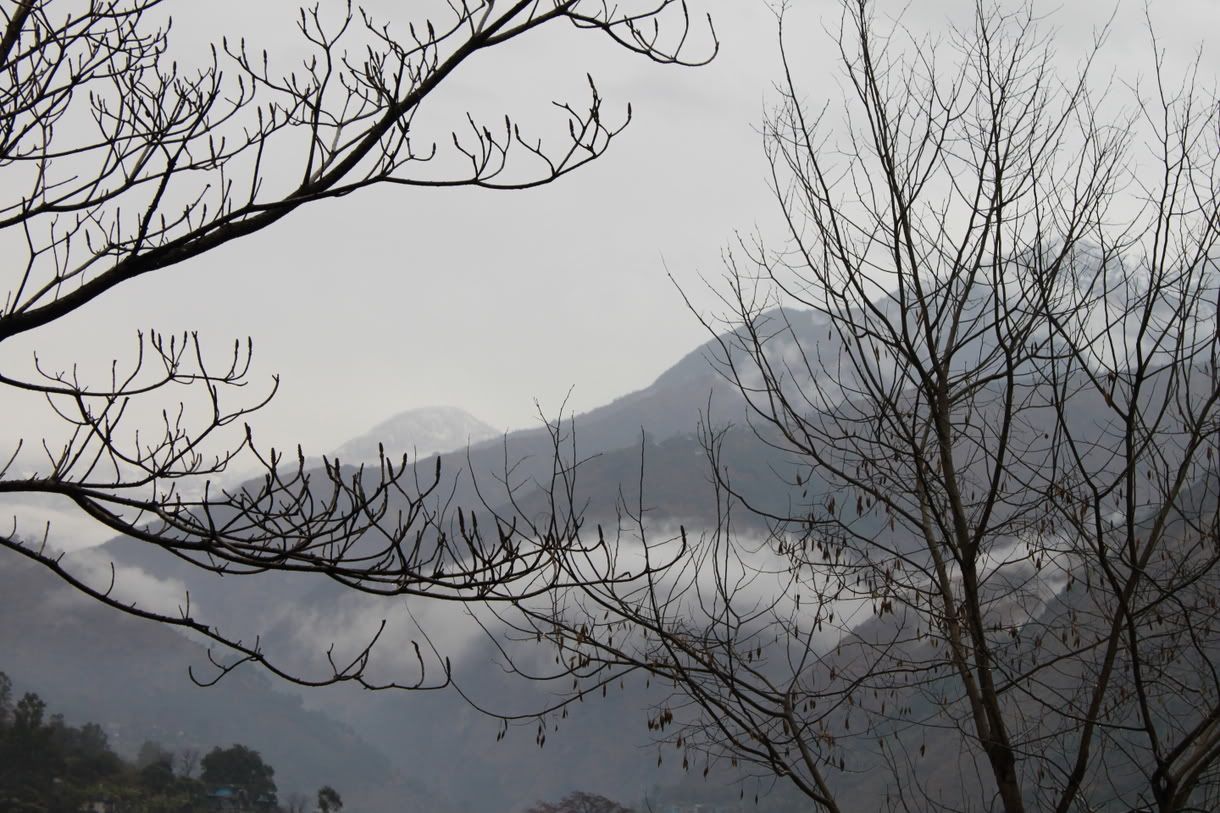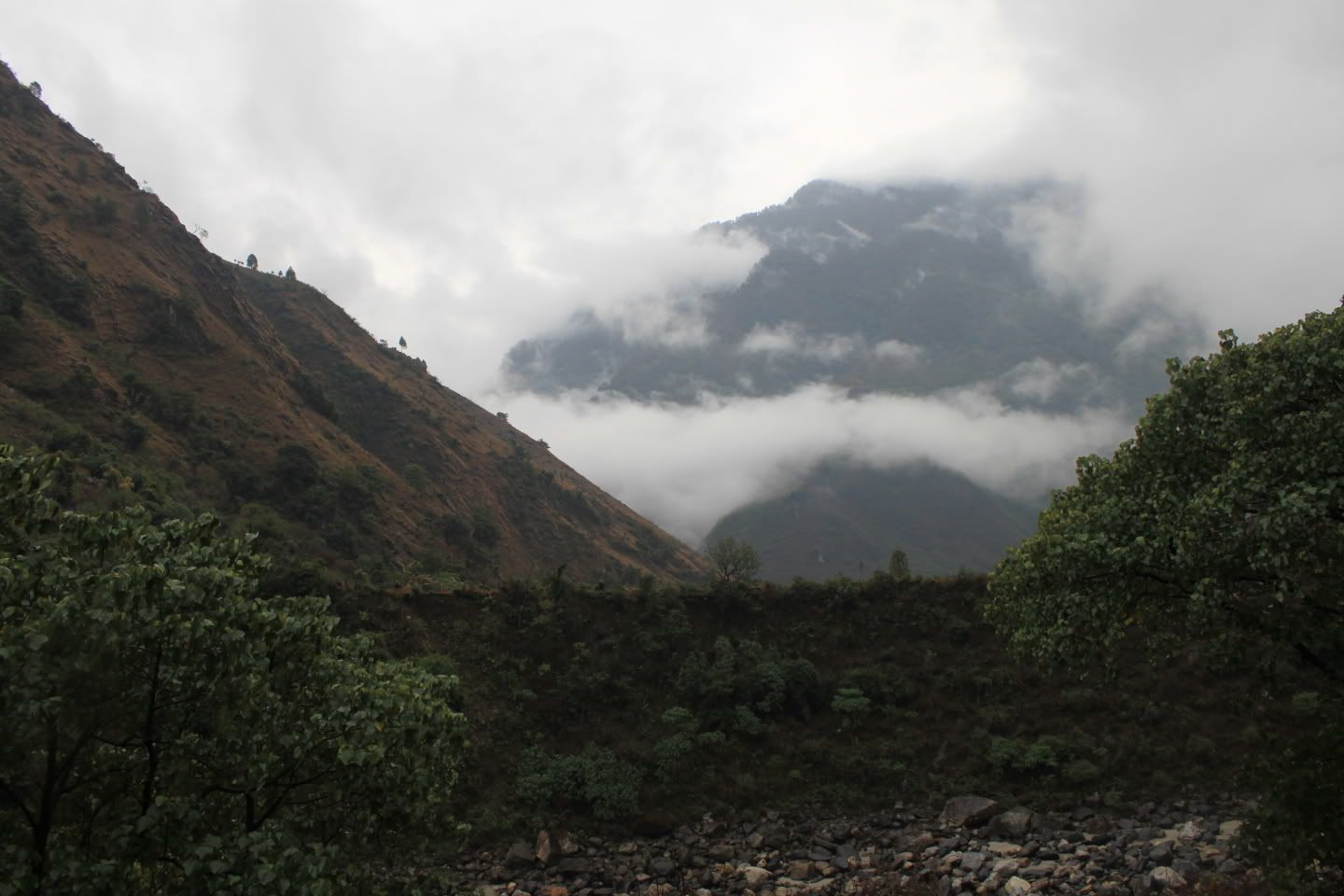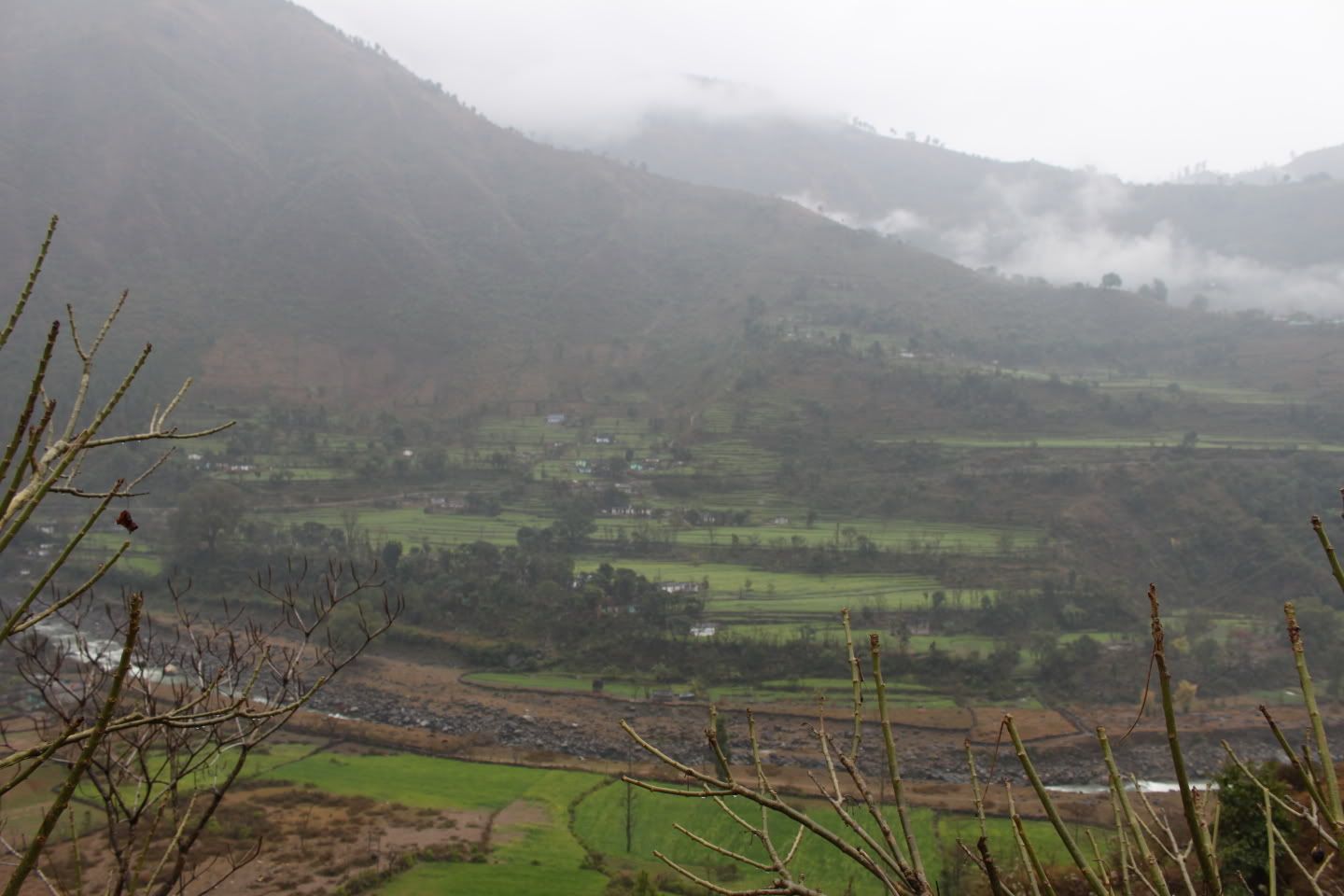 Now we reach Jauljibi and turn right for the road along Gori river. The road goes below a waterfall. Check it out.