L2bp7
You are here ->
Home
->
Bedni winter trek
->
Lohajung to Bedni Bugyal
-> Part 7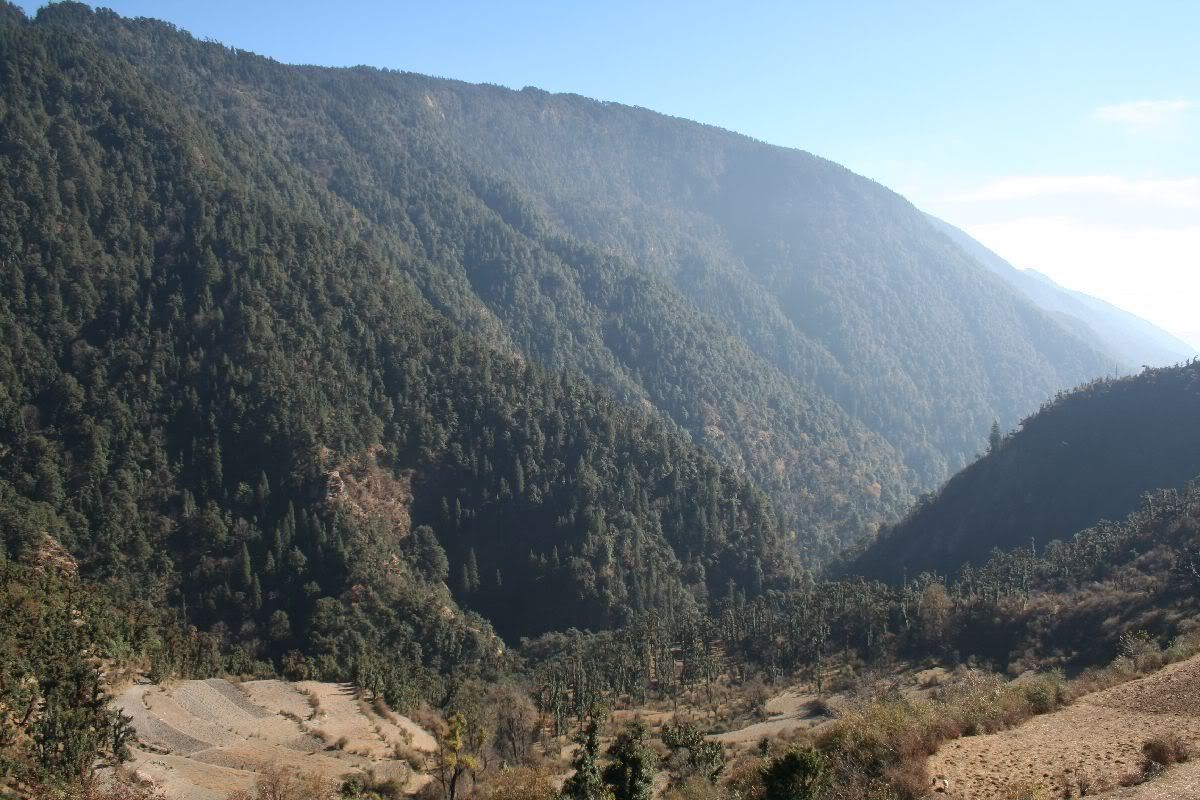 The dried up valley. The stream flowing below is called नील गंगा। (Blue Ganga).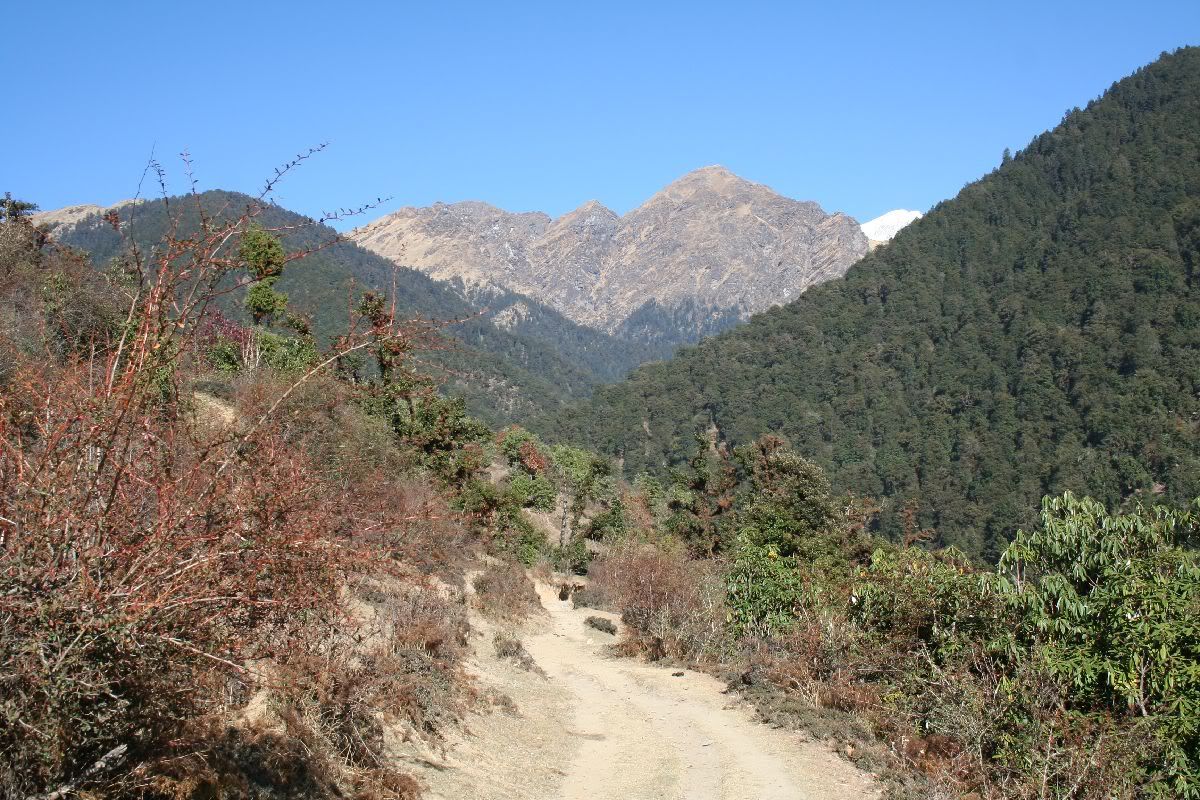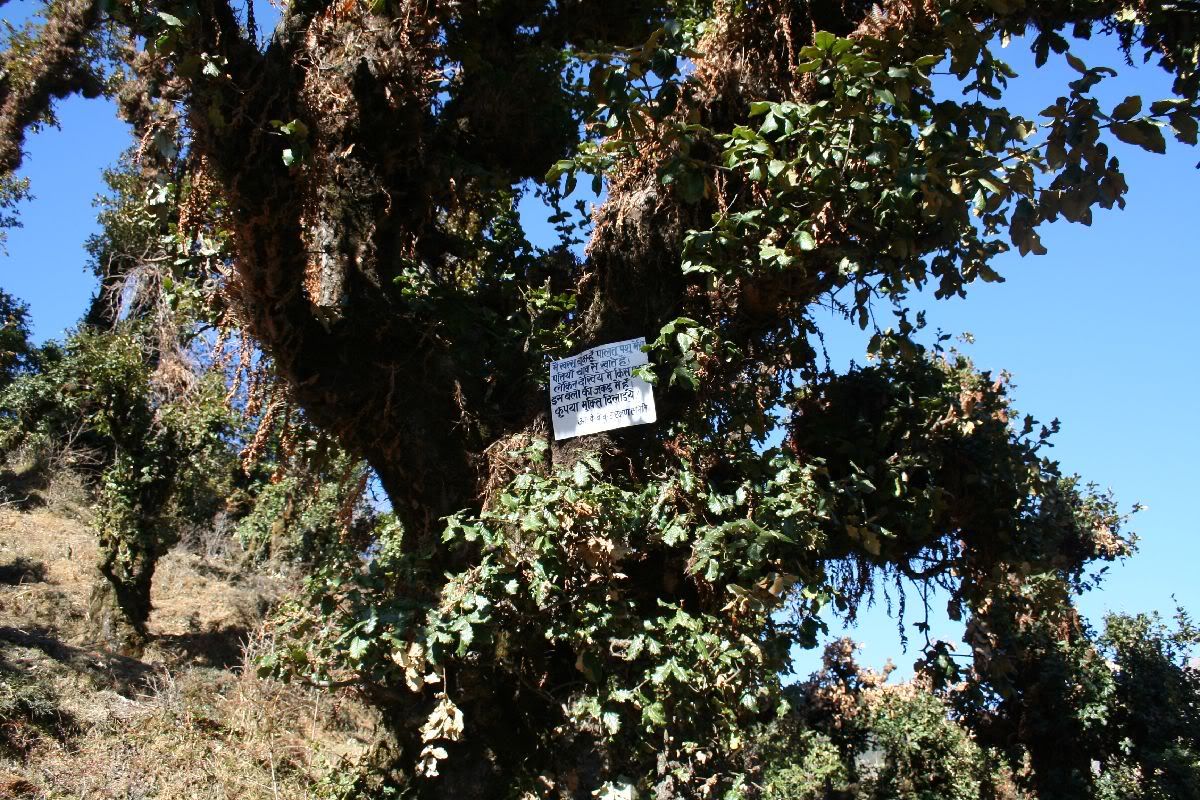 Another example of the fungus growing on the trees. The notice board says ->
मैं खरस वृक्ष हूँ। पालतू पशु मेरी पतियाँ चाव से खाते हैं। लेकिन देखिये मैं किस प्रकार इन बेलों की जकड में हूँ। कृपया मुक्ति दिलाइये। (बुग्याल संरक्षण समिति)
Translation -> I am a Kharas tree. Domestic animals eat my leaves. However, notice how these creepers have shackled me. Please free me. (Bugyal Preservation Committee)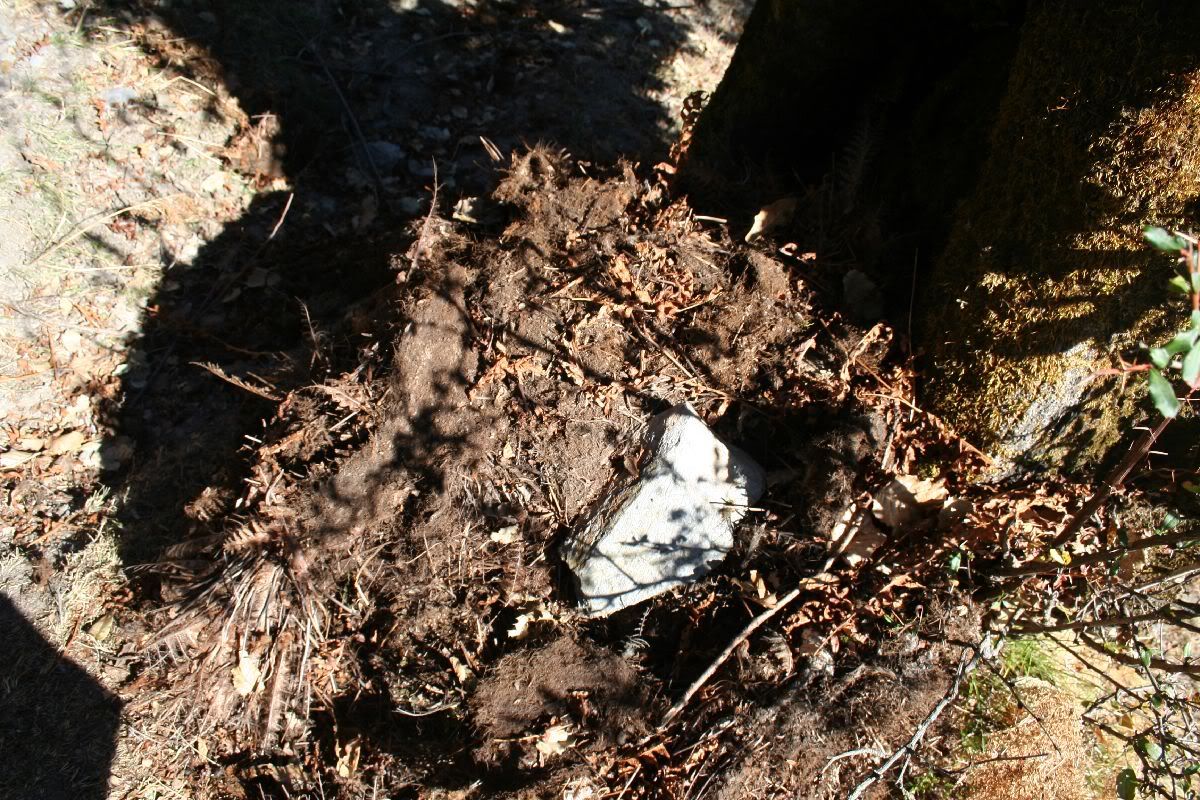 The bugyal preservation committee folks have cleared the creepers growing on many trees. Here is a snap of some of the creepers cleared and collected in a heap next to the tree.
See how the creepers have surrounded the branches and stem of the trees. This restricts photosynthesis and the creepers grow by feeding on the trees.
The path to the stream below.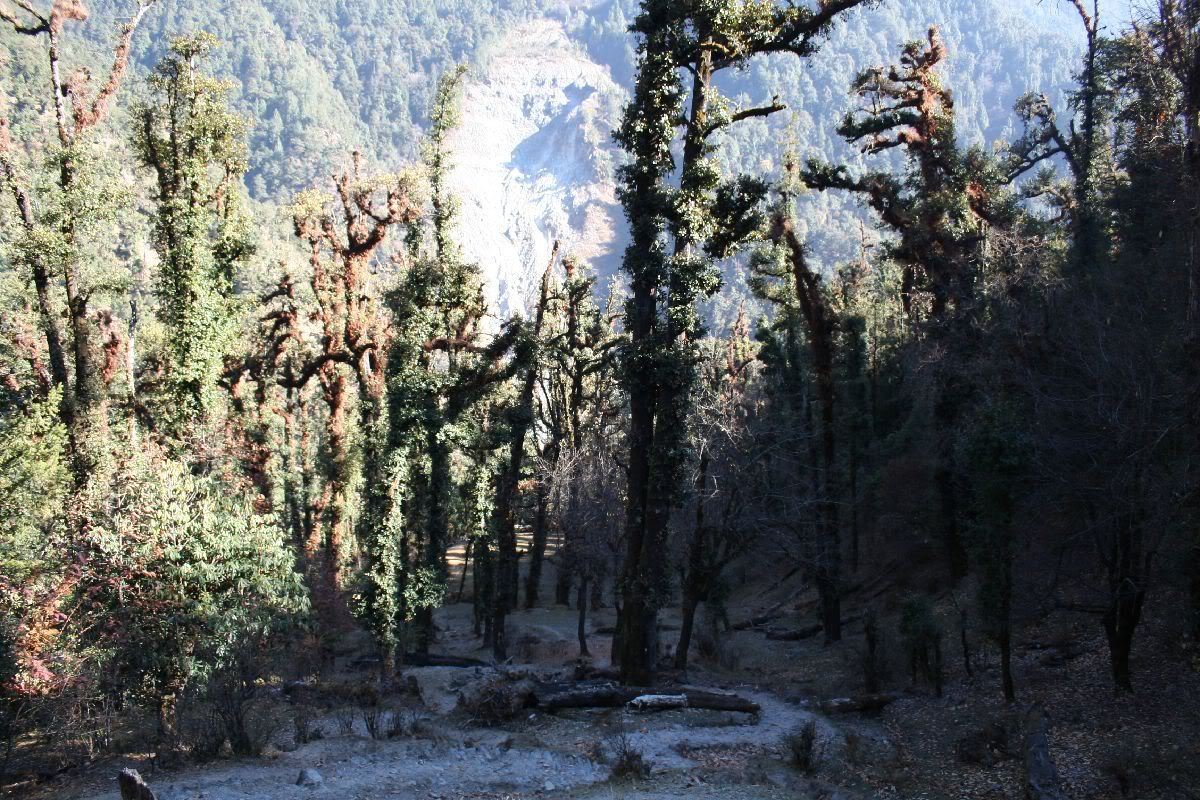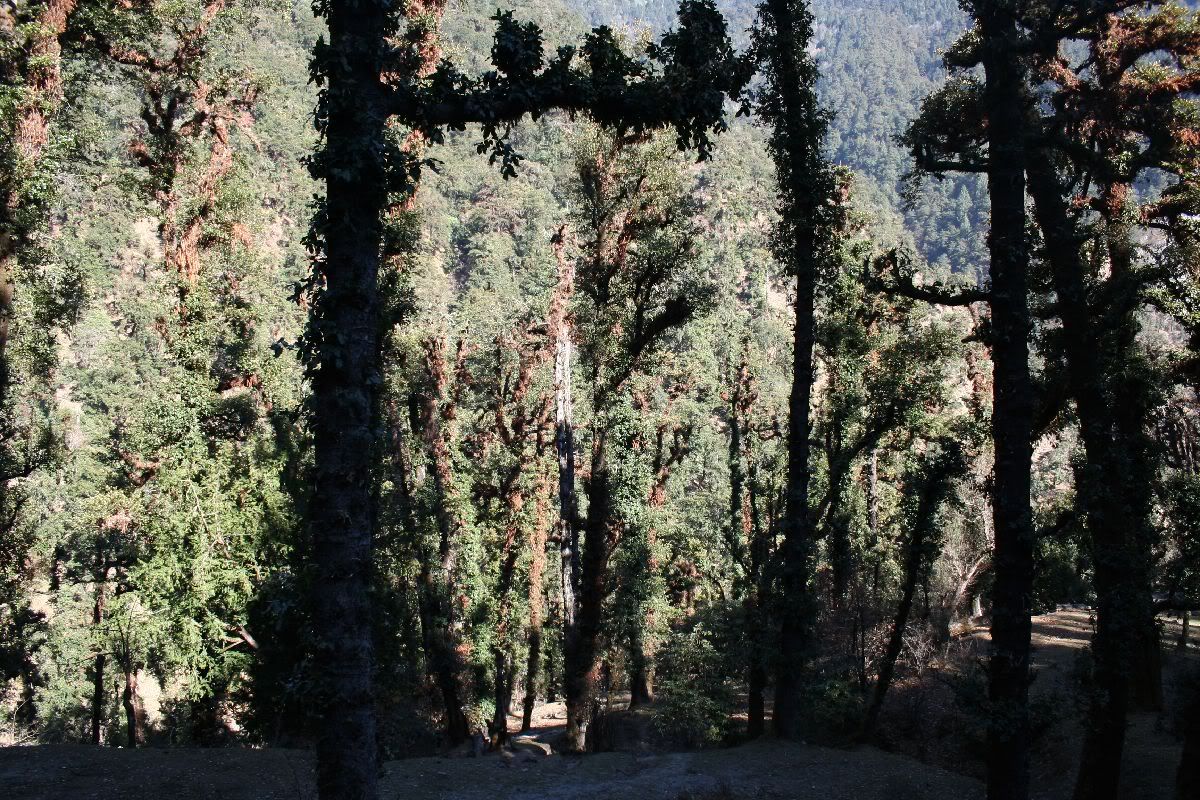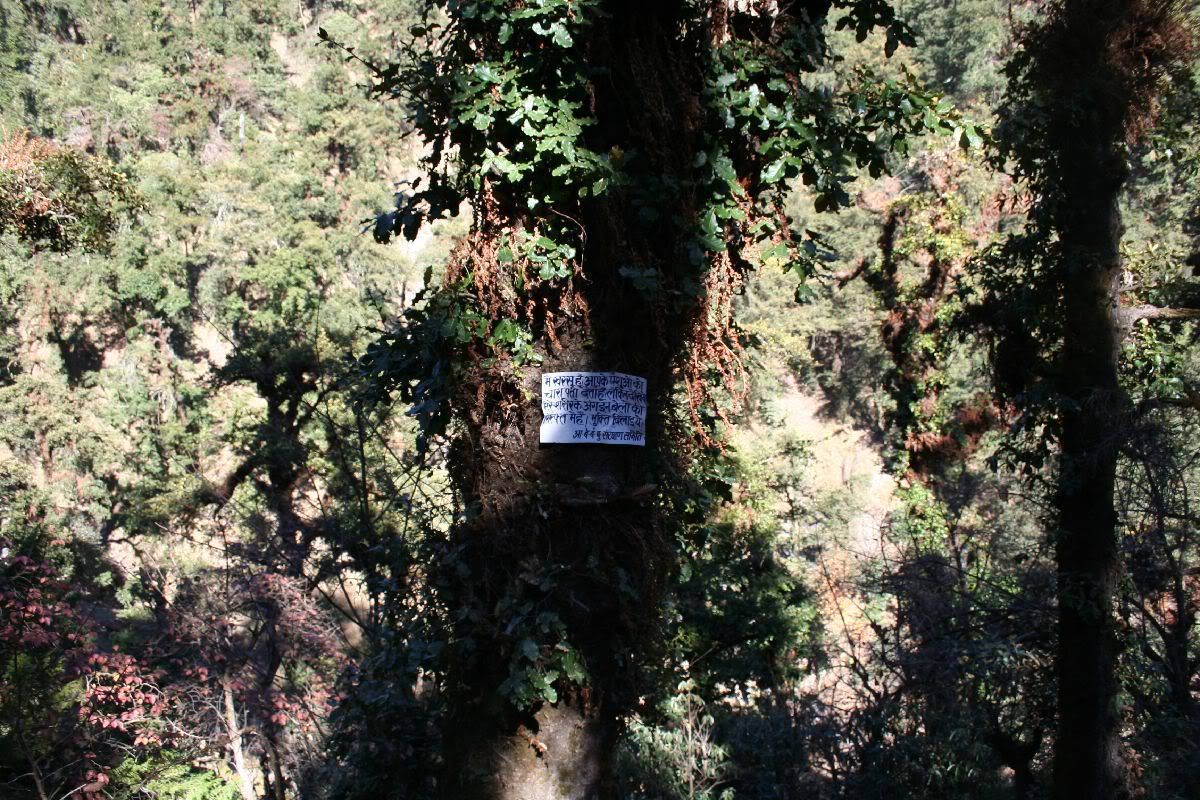 Another board. It says ->
मैं खरसू हूँ। आपके पशुओं को चारा पाती देता हूँ। लेकिन देखिये मेरे शरीर के अंग इन बेलों की गिरफ्त में हैं। मुझे बचाइए। (बुग्याल संरक्षण समिति)
Translation -> I am a kharsu tree. I provide your animals with fodder. However, please notice how my body has been strangled by these creepers. Please rescue me. (Bugyal preservation committee)
Home
->
Bedni winter trek
->
Lohajung to Bedni Bugyal
-> Part 7