L2bp9
You are here ->
Home
->
Bedni winter trek
->
Lohajung to Bedni Bugyal
-> Part 9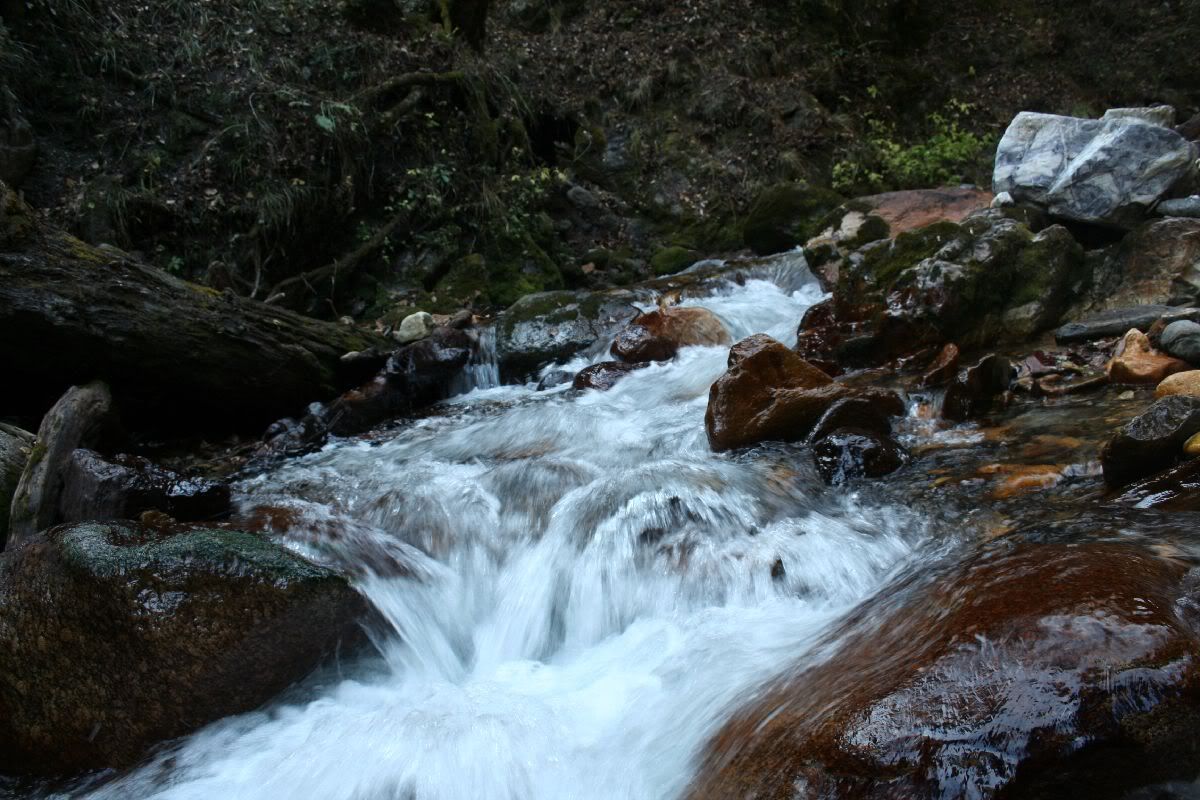 Relaxing next to the stream.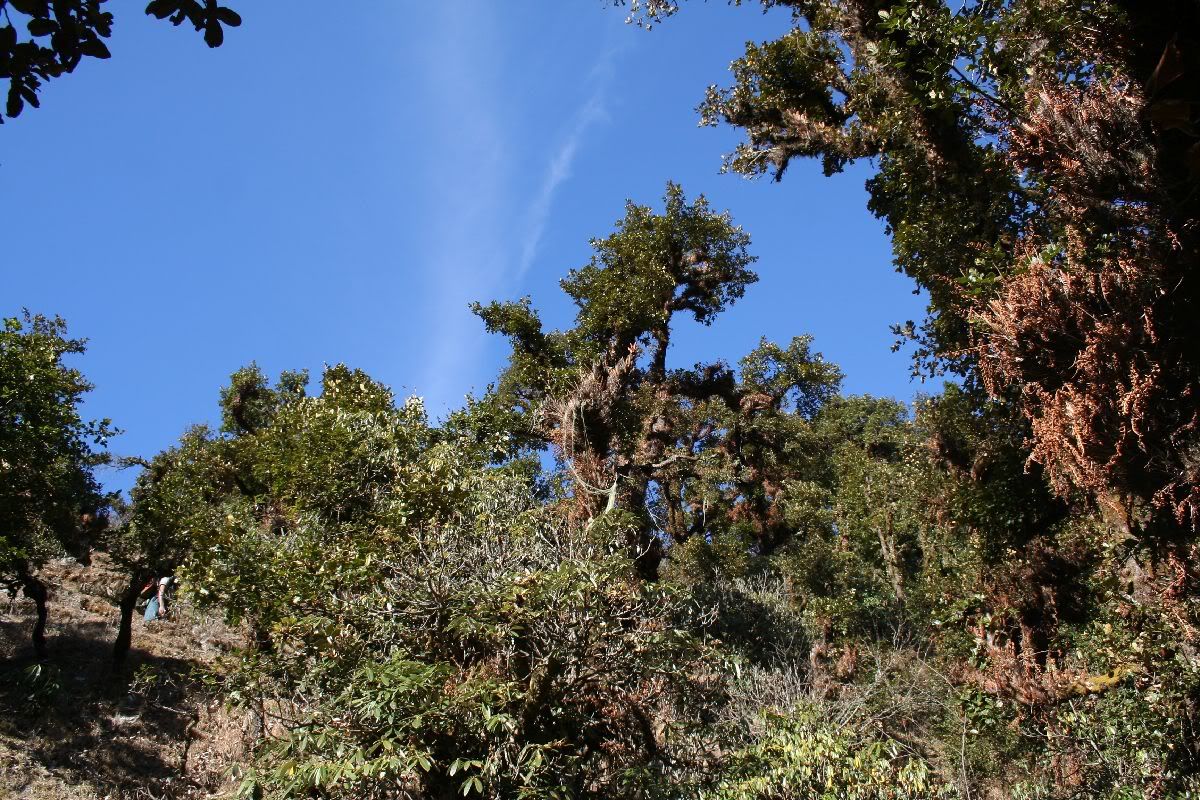 Finally we began the long climb up. This one was going to be tough since we had started from Wan at around 12:30 pm, so we were much behind schedule. We were trying to reach गैरोली पटल (Dense forest - name of a place) before it got dark. The encounter with a leopard in these forest during my last trip was still fresh in my mind.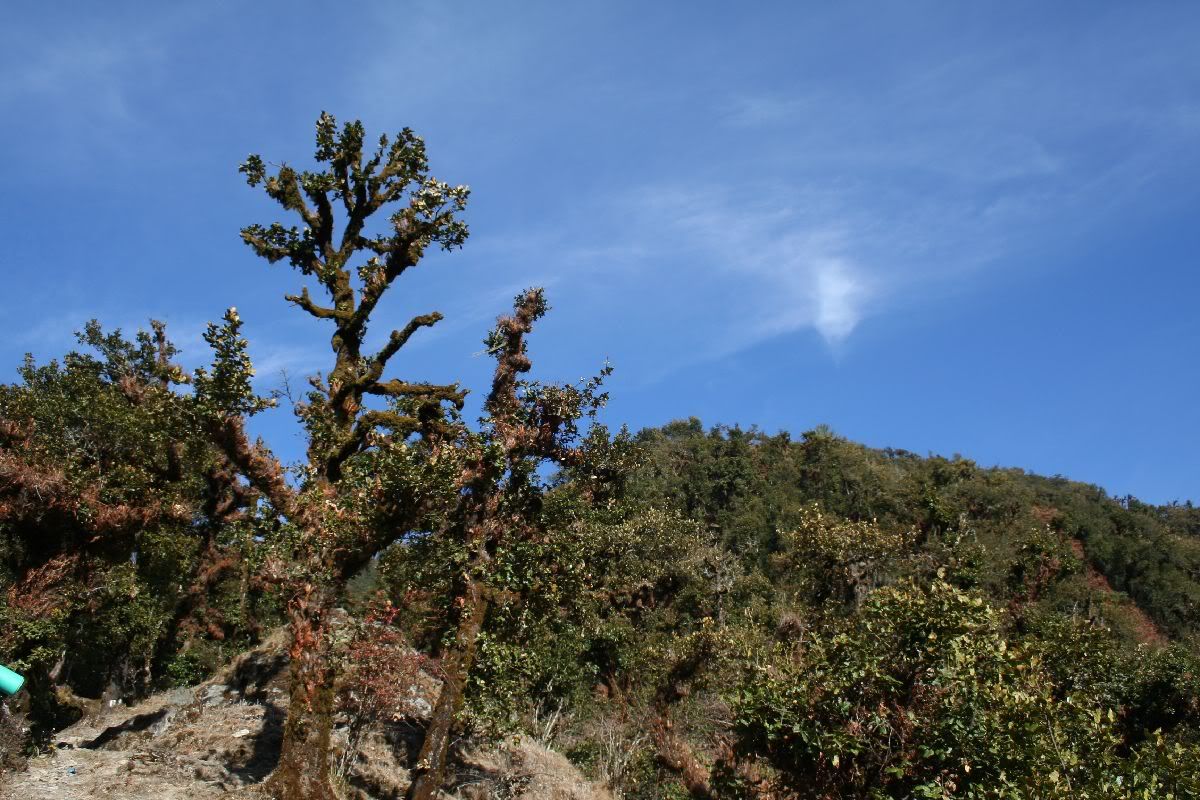 You will never get to see such clear blue skies in the cities of Uttar Pradesh.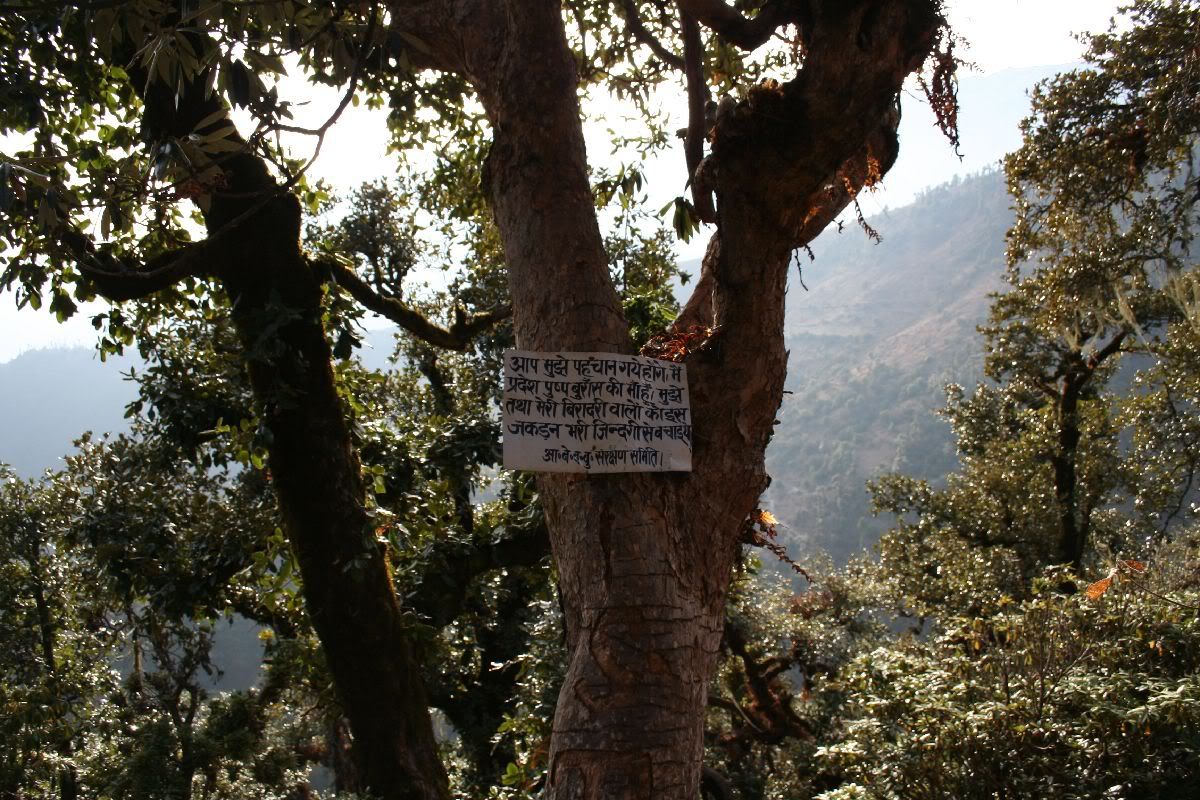 Another notice board. The bugyal preservation committee is doing a great work.
आप मुझे पहचान गए होंगे - मैं प्रदेश पुष्प बुरांश की माँ हूँ। मुझे तथा मेरी बिरादरी को इस जकदन भरी जिंदगी से बचाइए। (बुग्याल संरक्षण समिति)
Translation -> You must have recognised me by now. I am the mother of the state flower rhododendron. Please rescue me and my brotherhood from this life of bondage.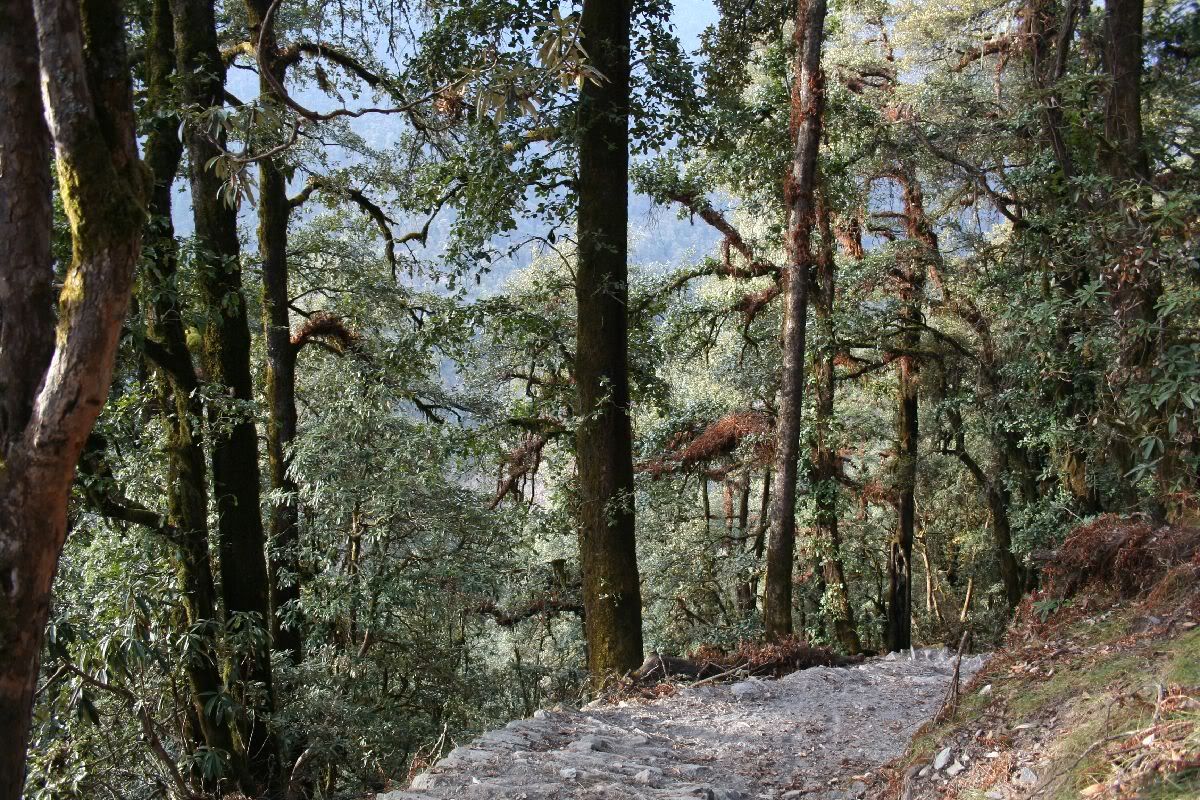 Now it was getting dark ... and I was getting hungry (no, I am not watching too many vampire movies) ;-)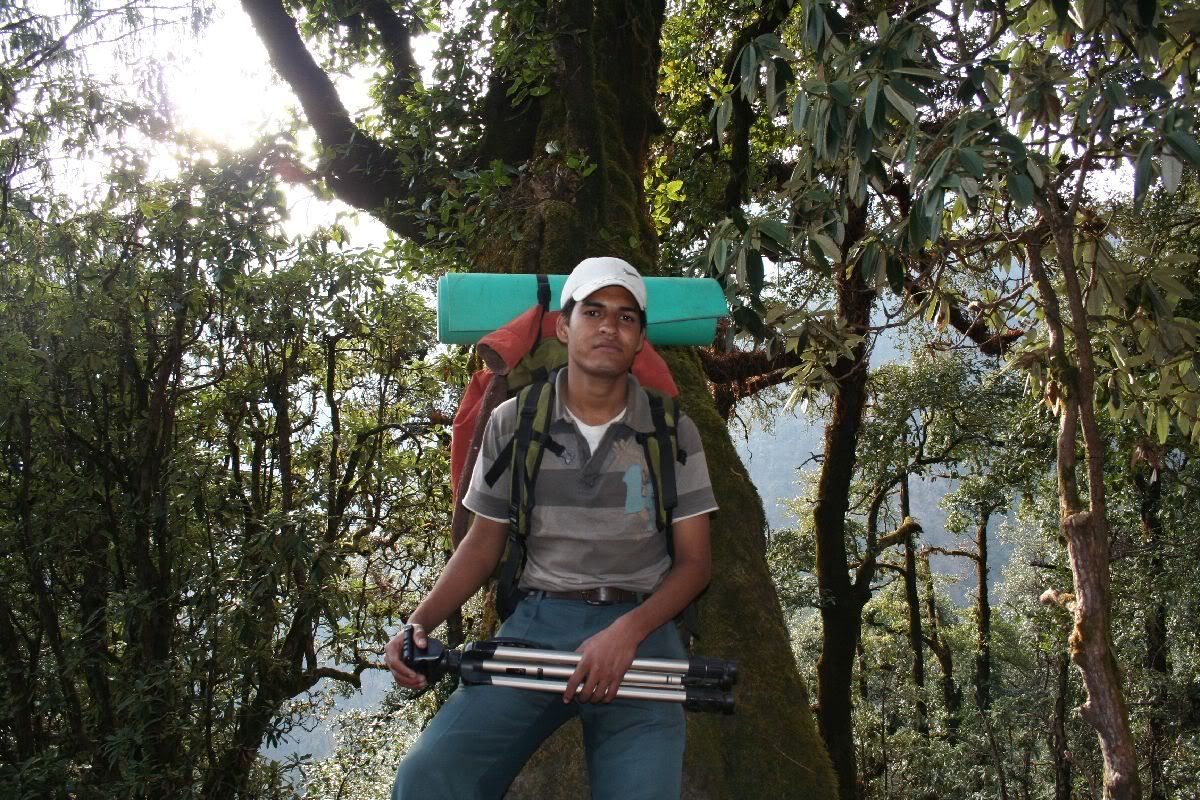 Vinod taking a break.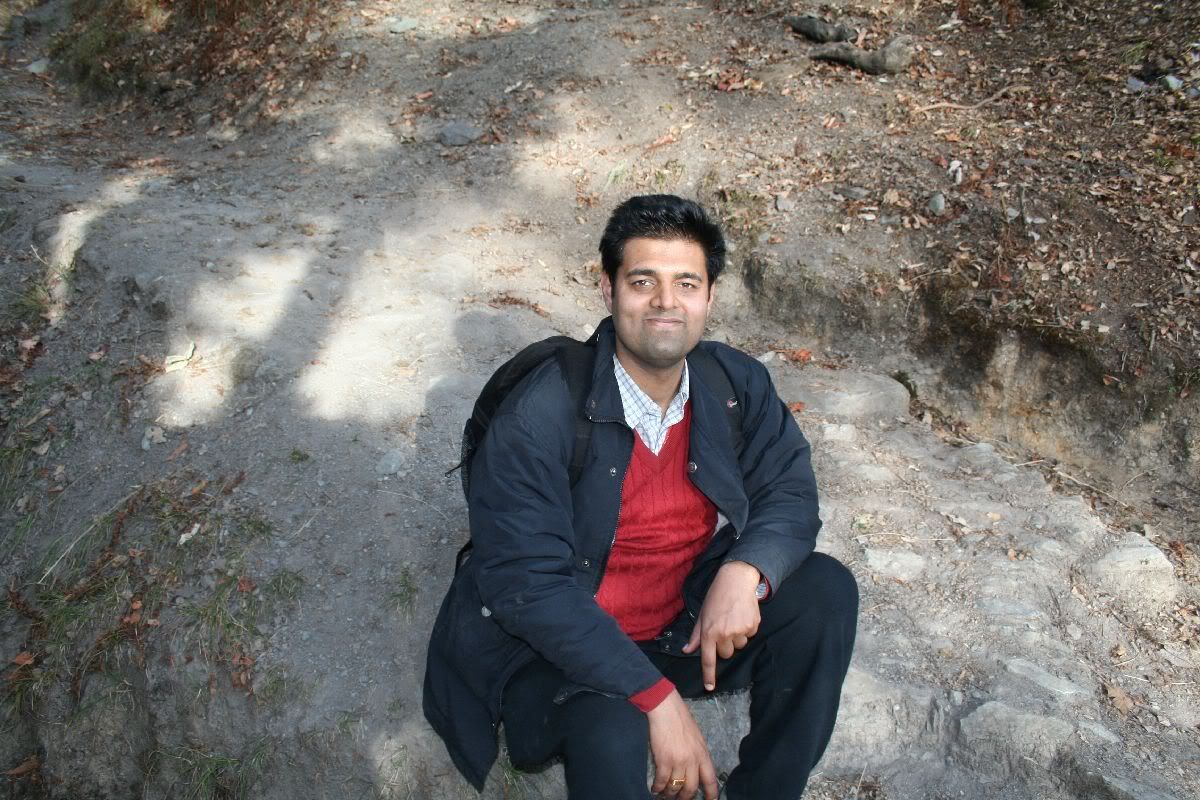 Me too taking a break.
We finally reached गैरोली पातळ a bit after sunset. I was really famished, having skipped lunch. We cleared the cowshed and made some place over there for us to sleep. The other room was used for making dinner (rice and lentils). Finally, everyone was pretty tired and dozed off immediately after dinner.
Home
->
Bedni winter trek
->
Lohajung to Bedni Bugyal
-> Part 9