rbb1
You are here
Home -> Bedni winter trek -> Roaming around Bedni Bugyal -> Part 1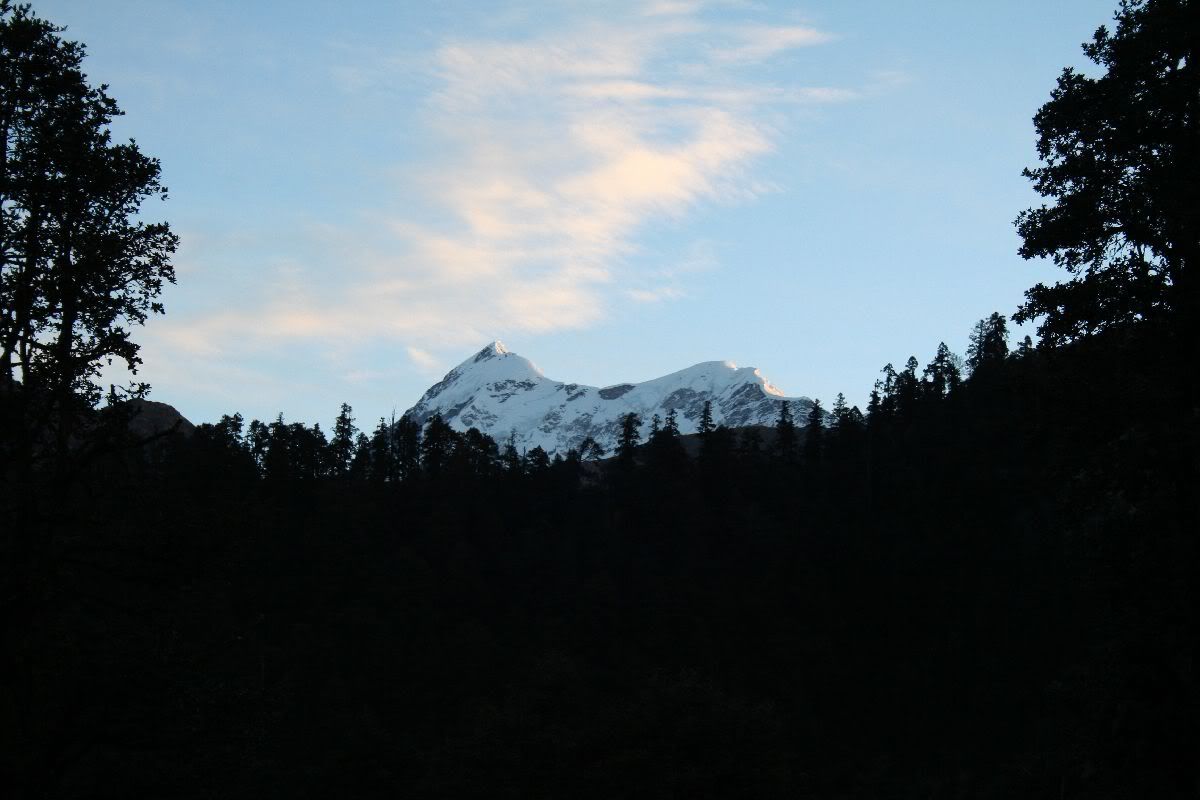 After a well deserved sleep, I was able to get up early in the morning - never happens when I have to go to office :-)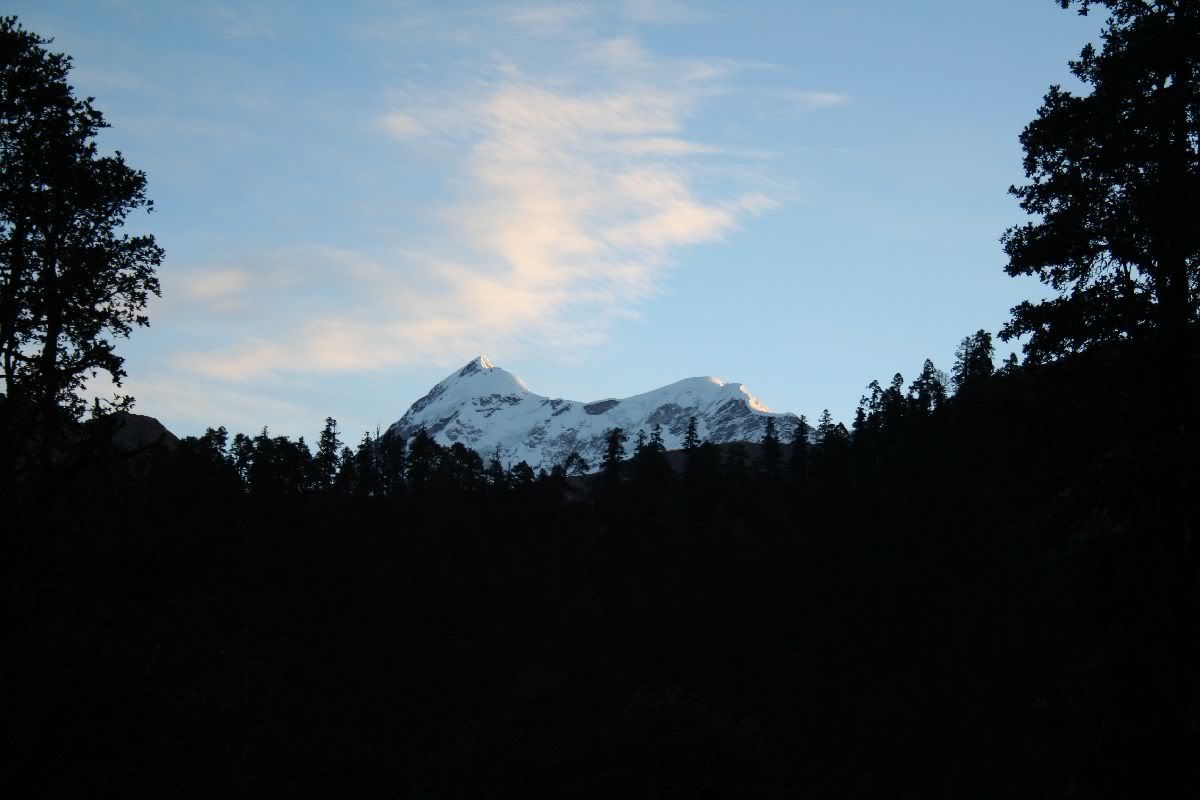 Trishul could be spotted from गैरोली पटल . It is a stunning sight ... you got to be there to see it. Looks a 1000 times better in real life than in the pics.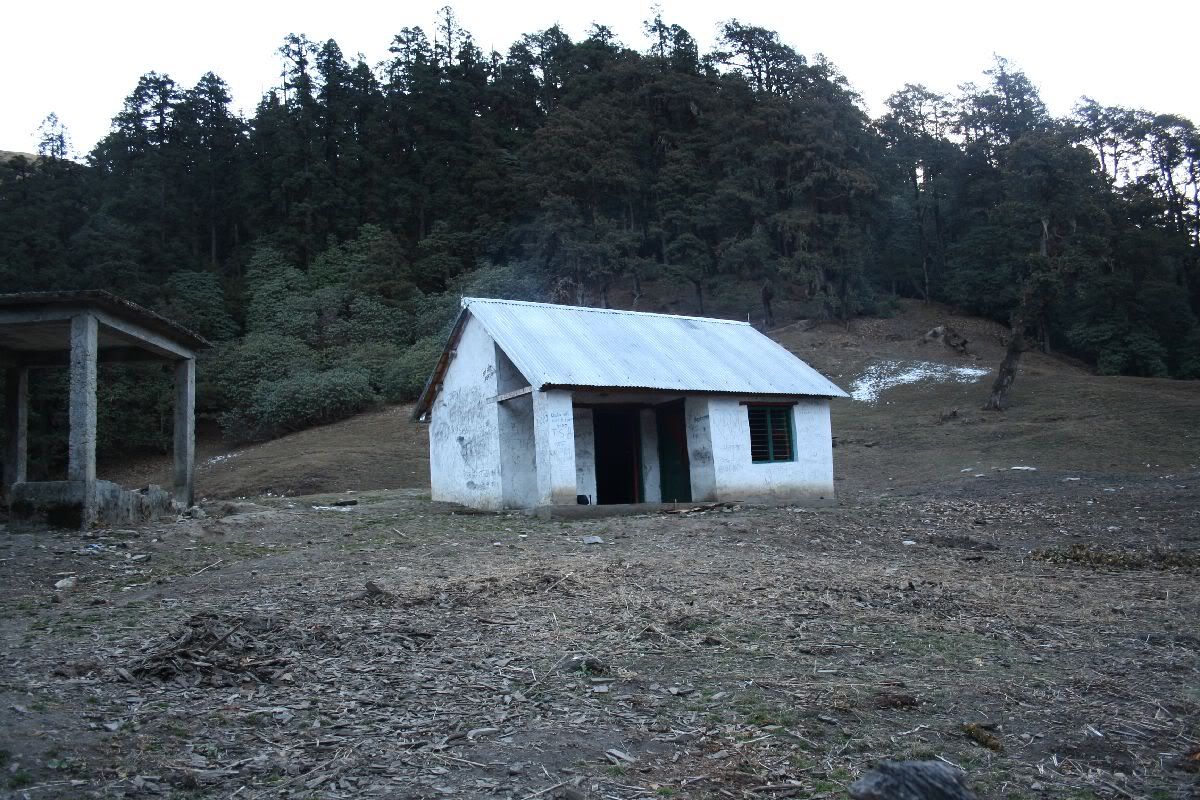 The small hut where we stayed for the night. There was a snowfall around 20th of November, s you could still see some remains of that snow.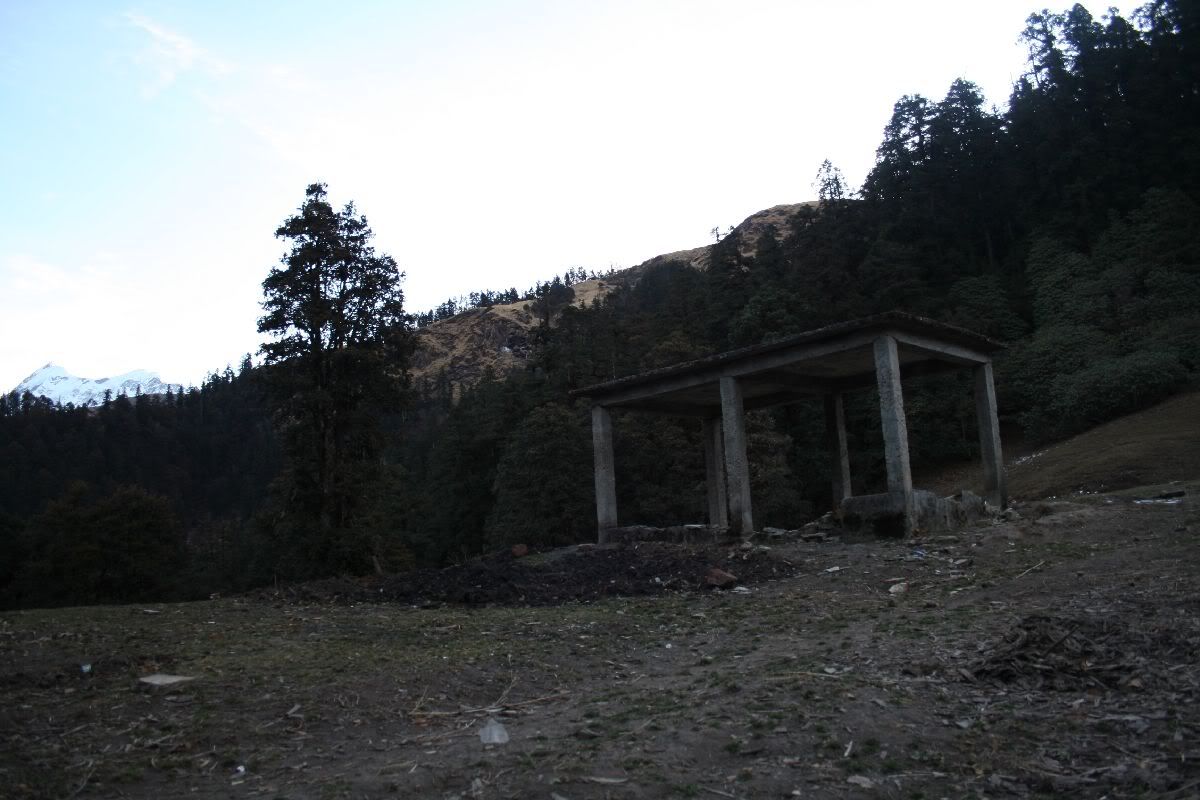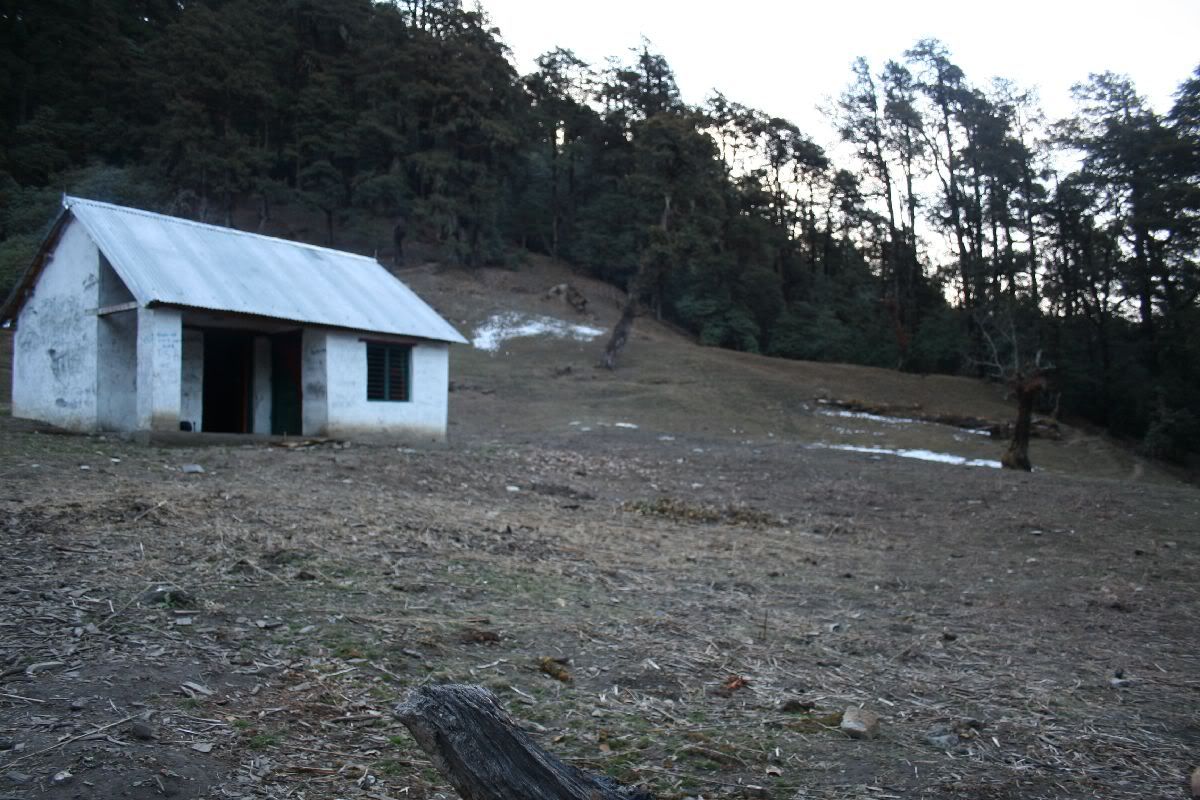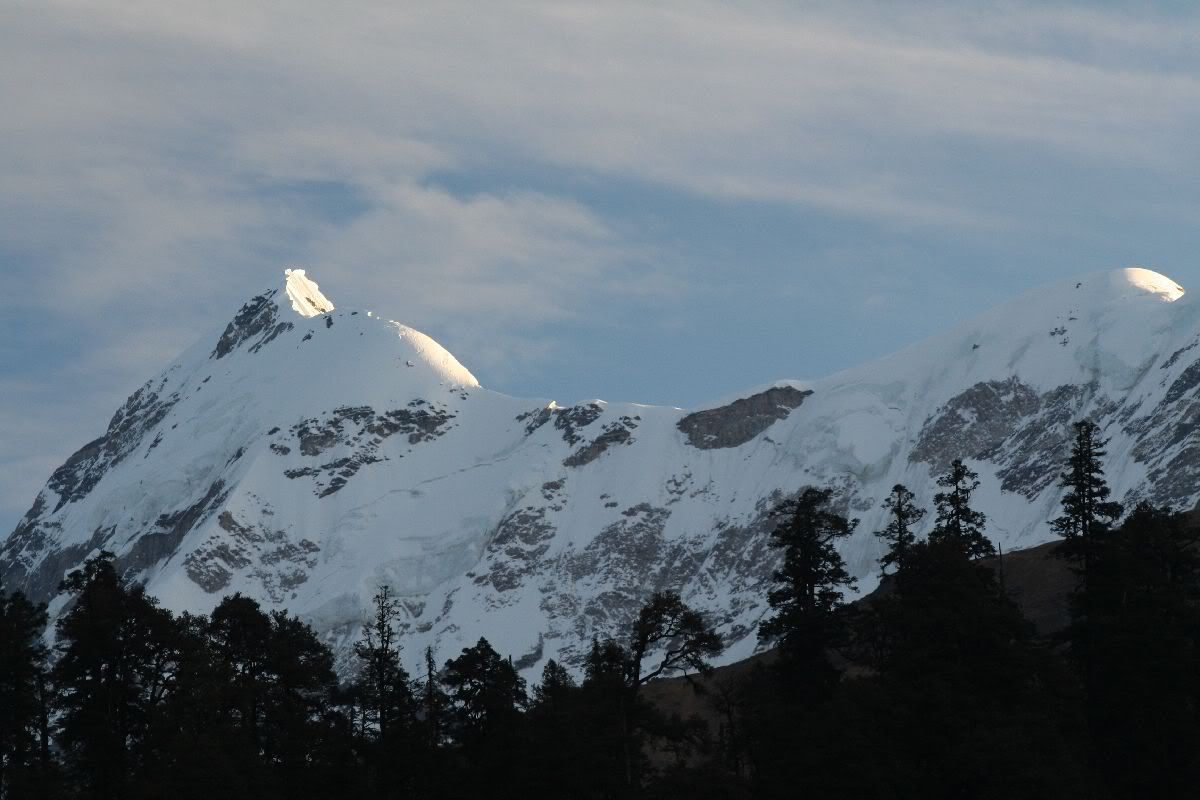 This is a zoom up of Trishul taken from गैरोली . Looks majestic, doesn't it? Trishul (or trident) has three main peaks. these are the left and central ones.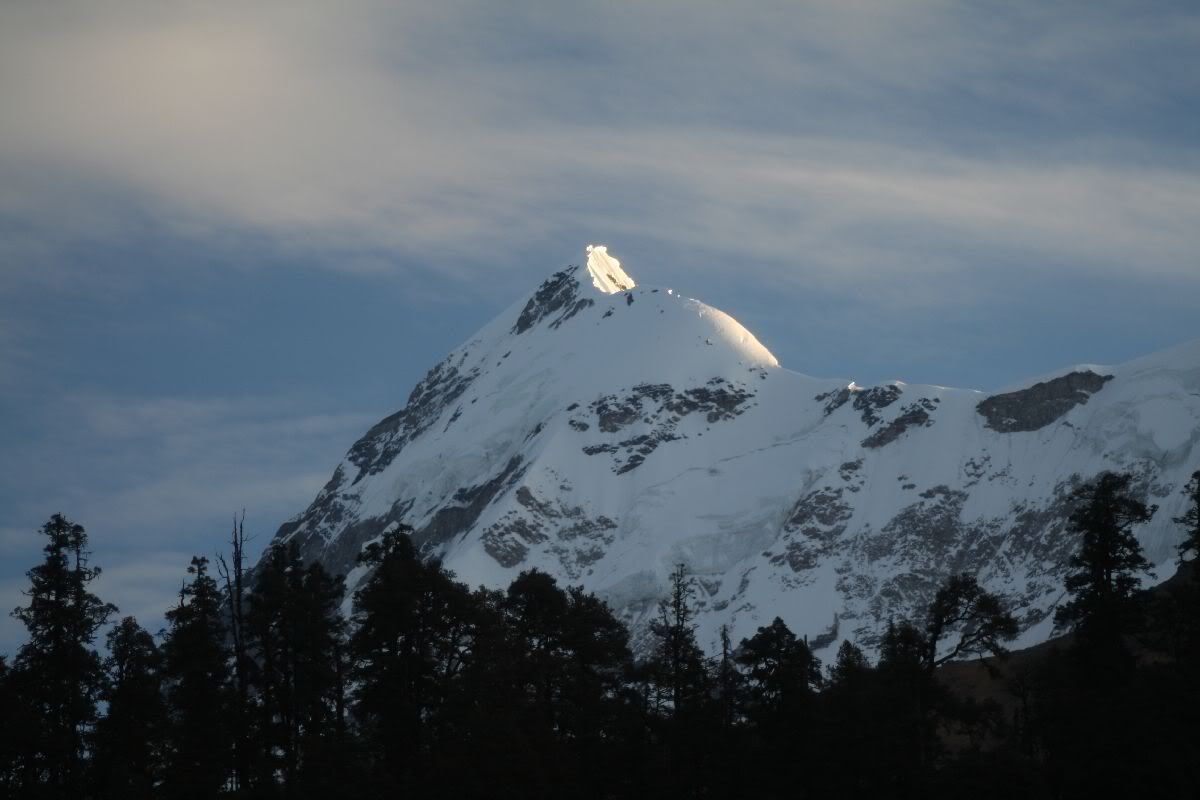 this is the left peak.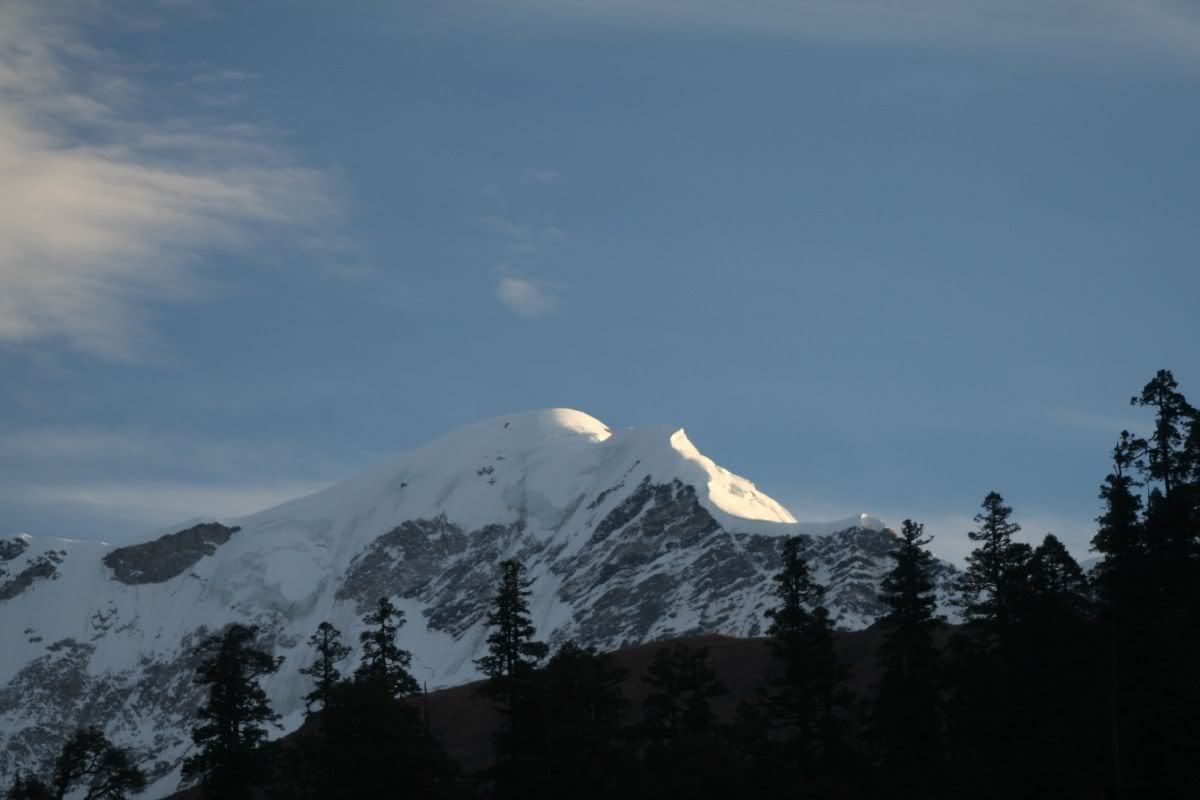 This is the central peak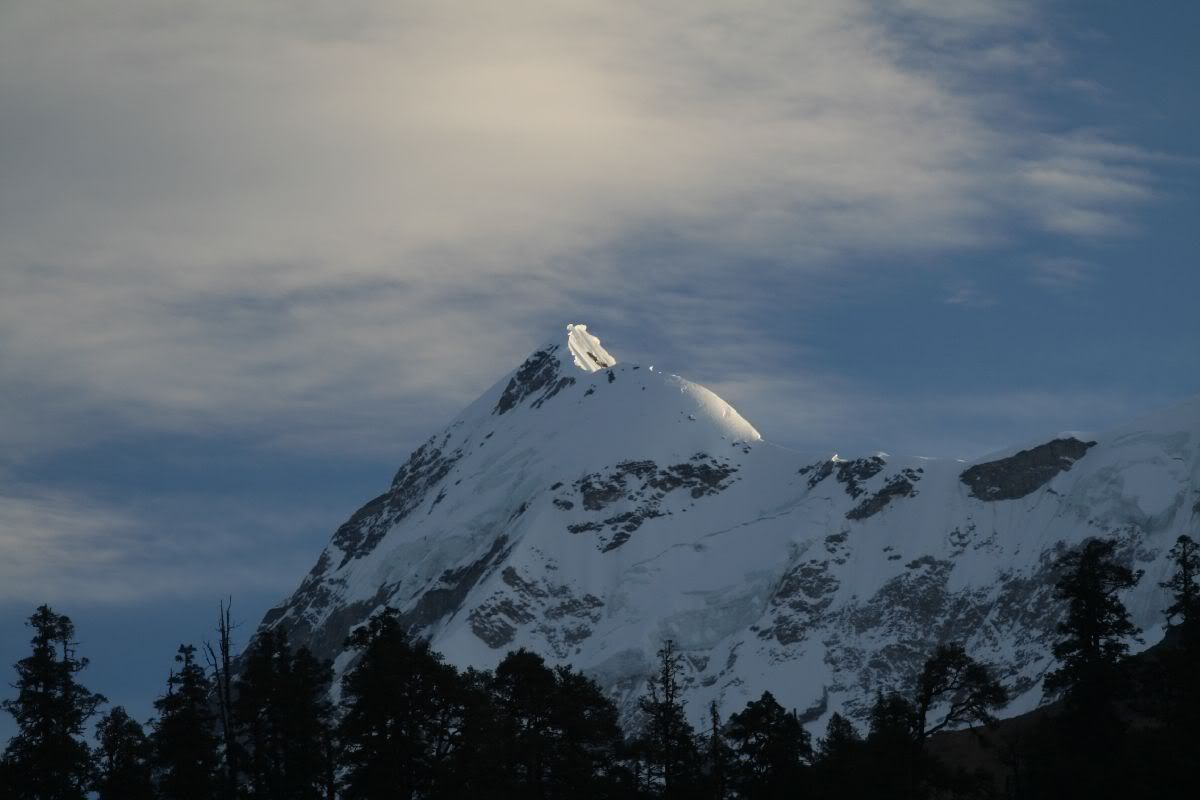 There was a slight cloud cover forming over Trishul on that day.
Home -> Bedni winter trek -> Roaming around Bedni Bugyal -> Part 1