amj3
You are here -
Crystal clear water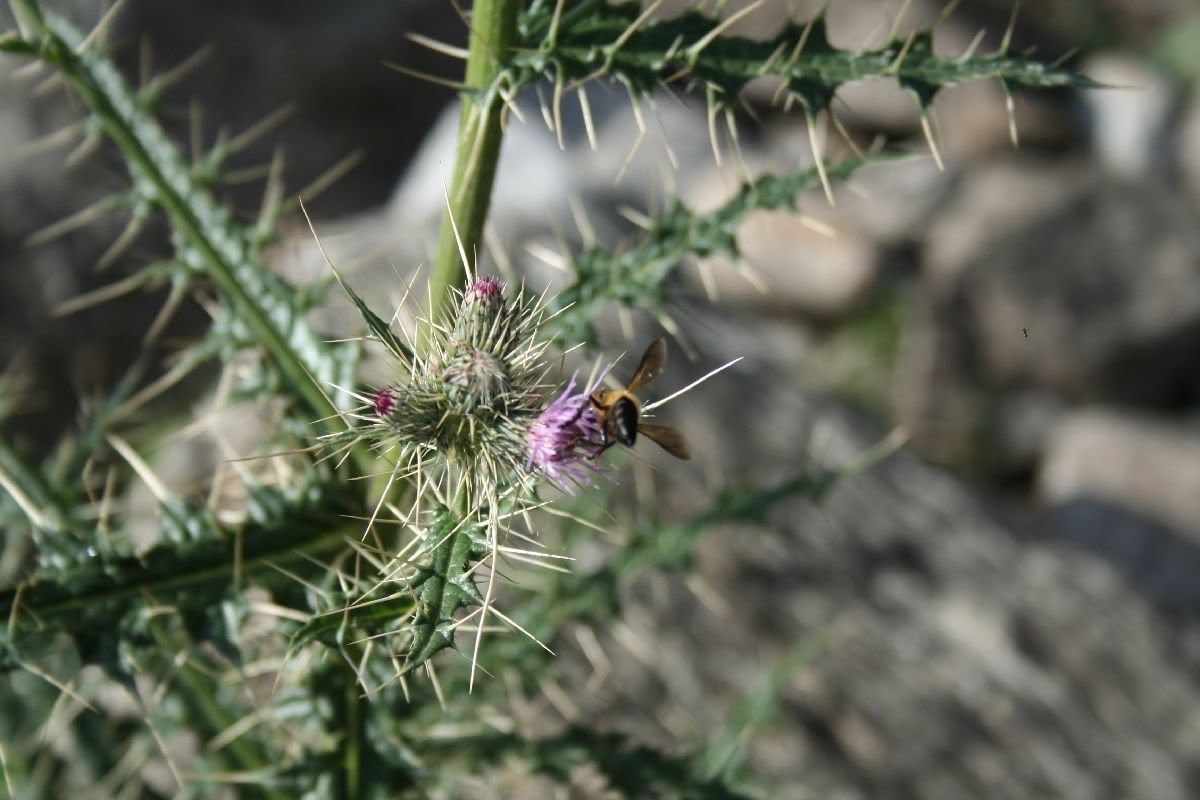 A bee on a flower - it is a bit tough to take these pics (focusing on the correct spot is the challenege)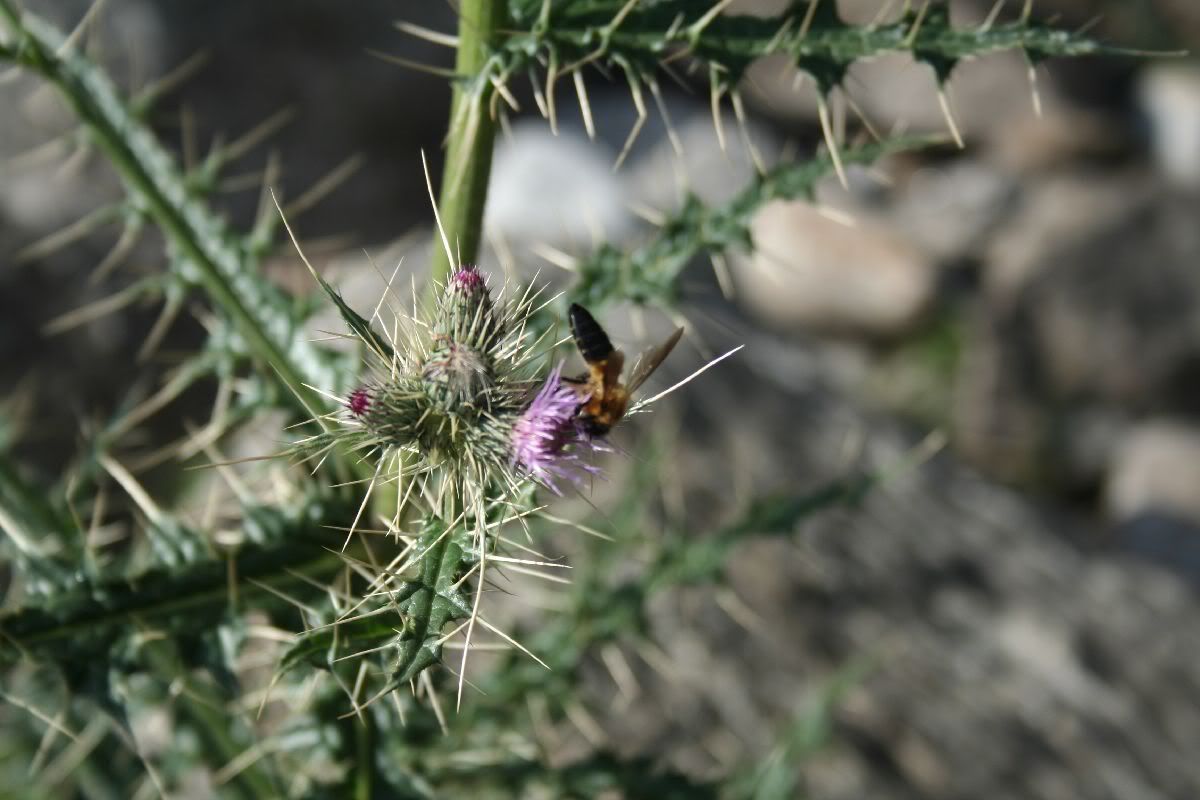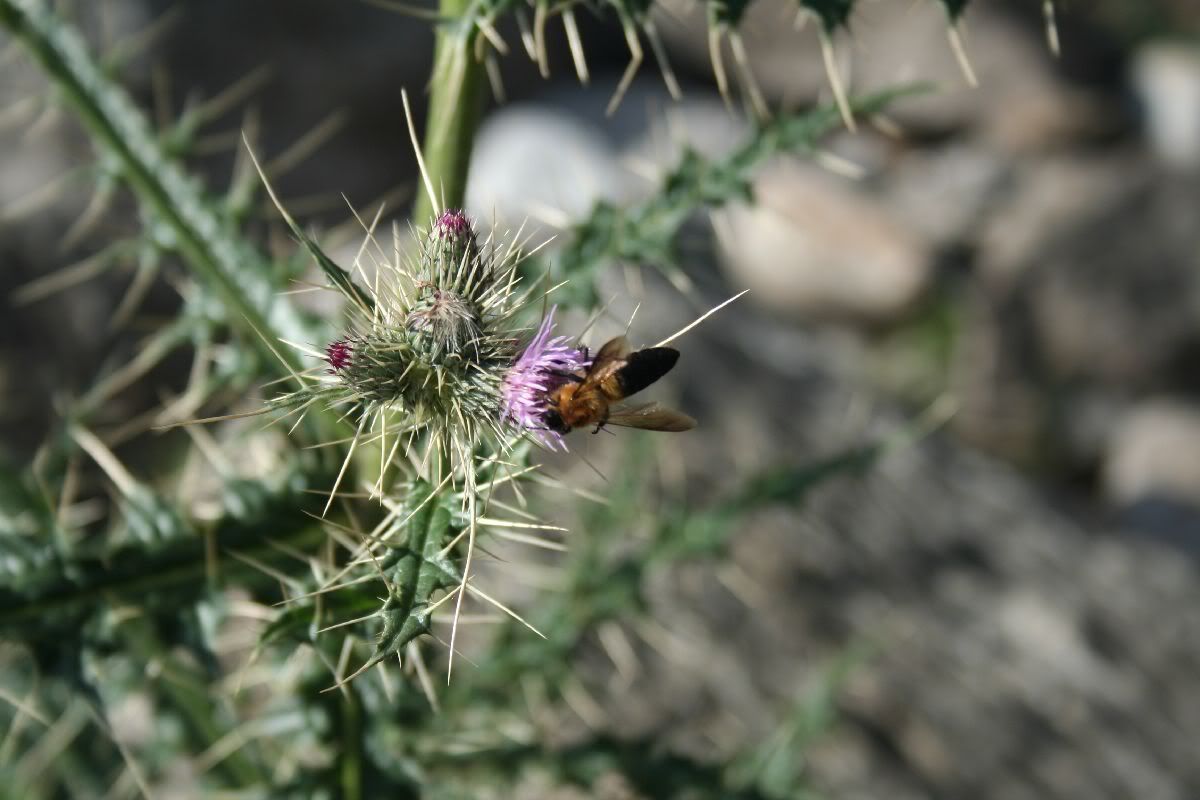 This one has slightly better focus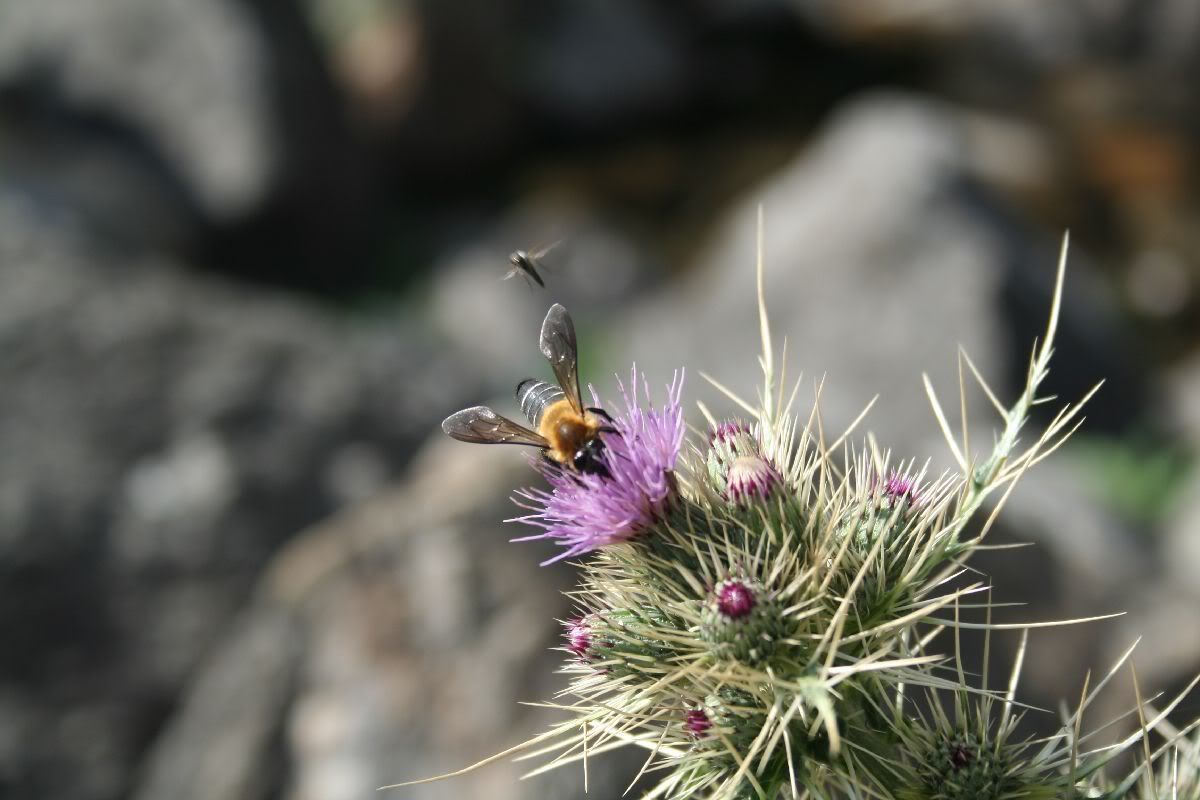 Smaller bee/insect is hovering over the bigger bee. I was not able to spot the smaller one until i processed this pic :-)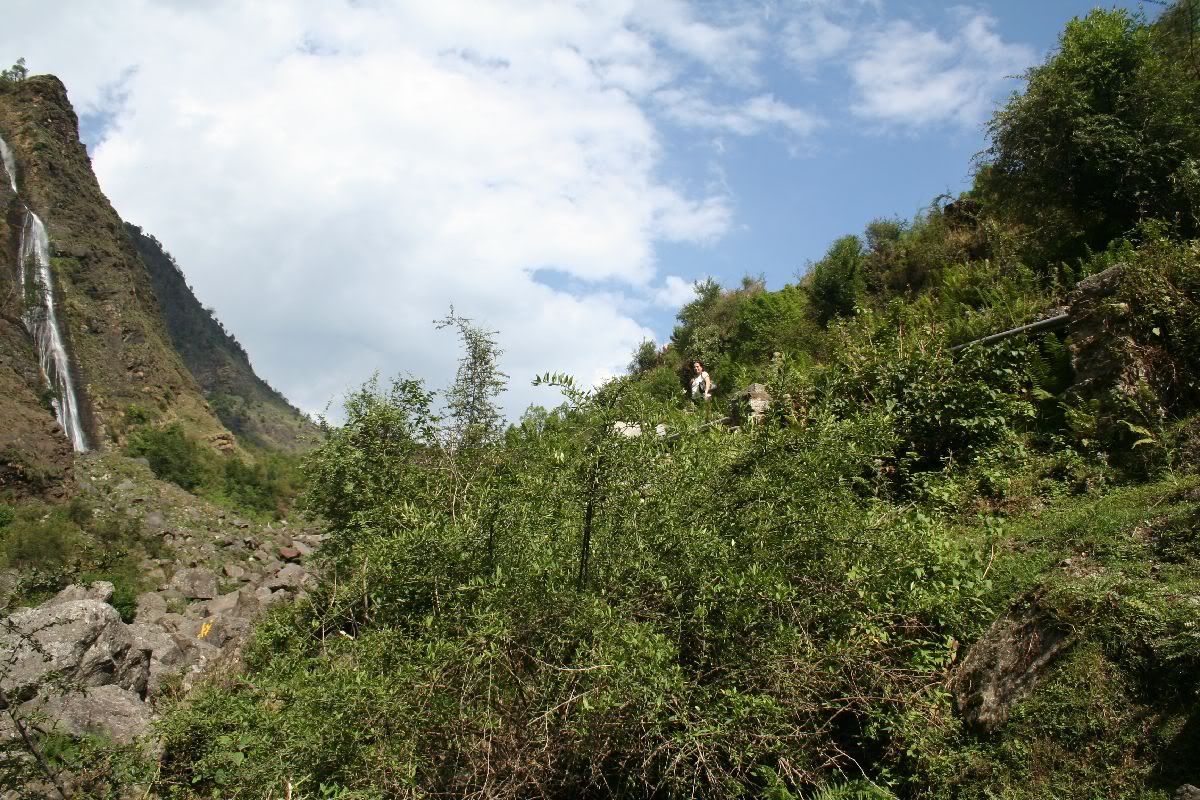 Shalu did had gone all the way up to get a better view of birthi waterfalls.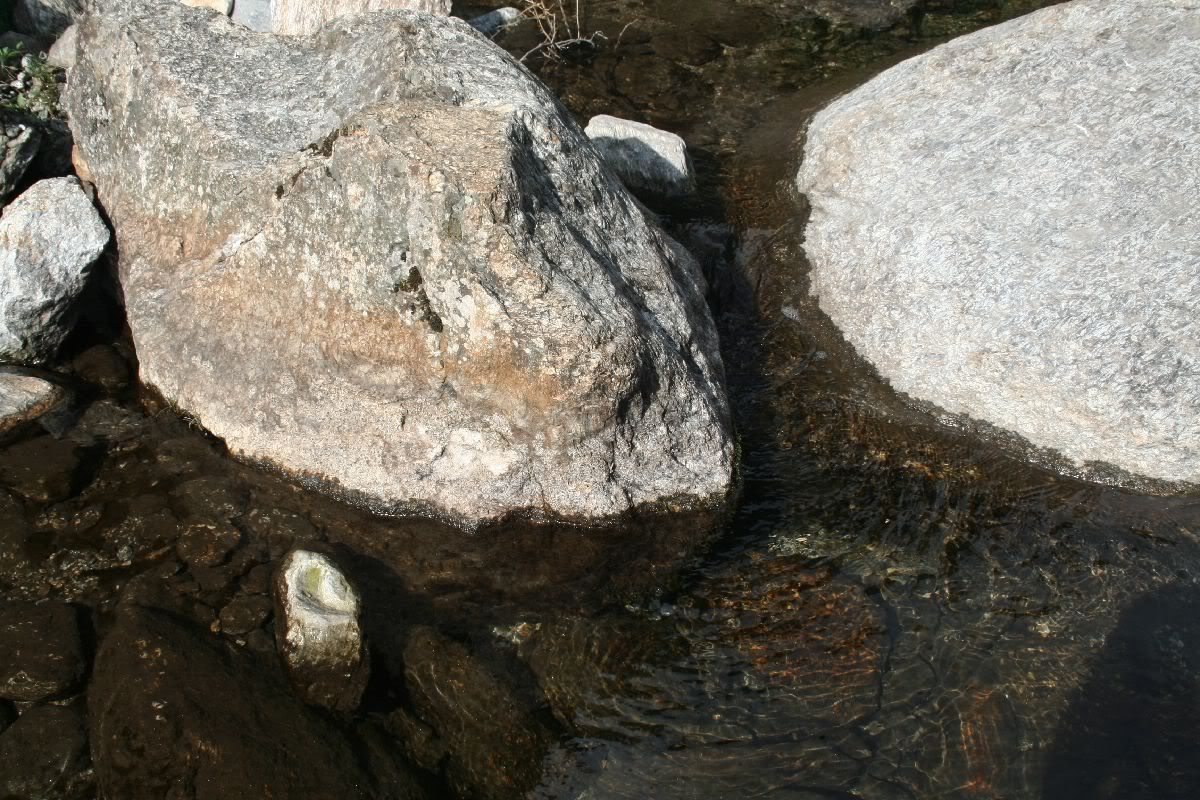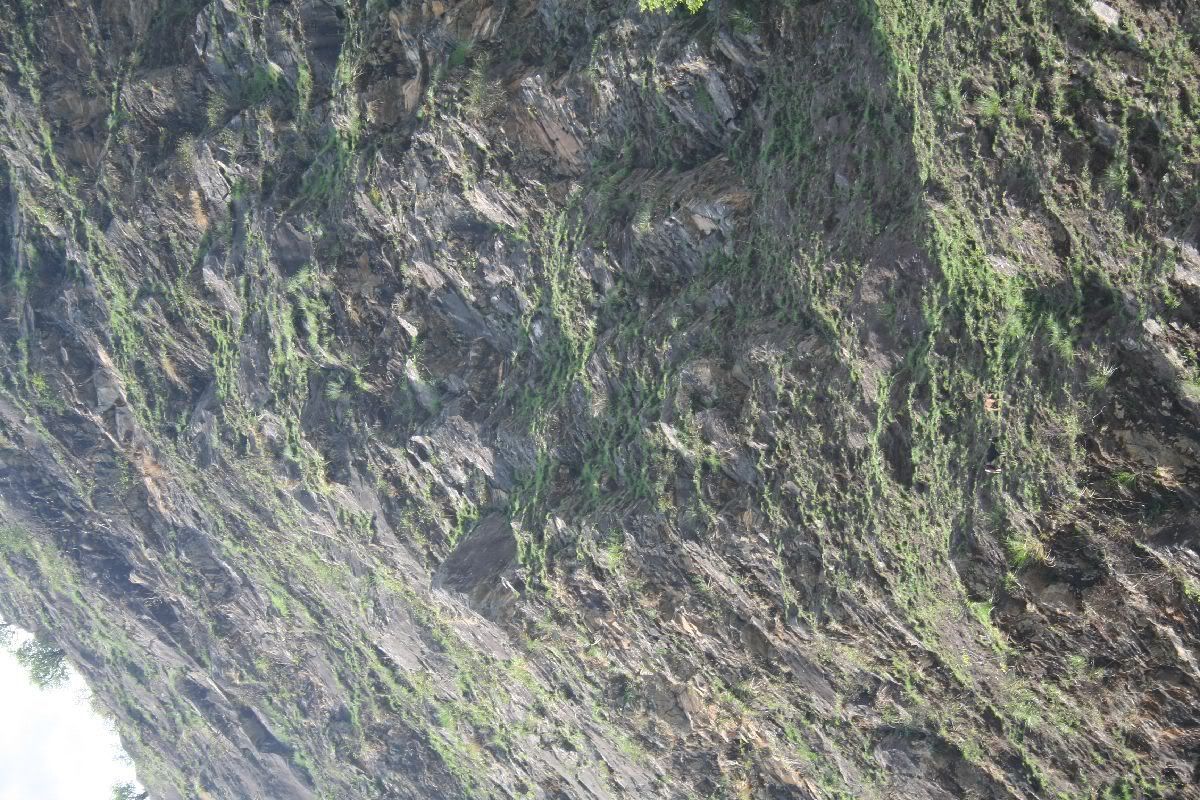 Look at the mountain face..wow. If you look carefully, you might find a goat in the centre of this pics, grazing nonchalantly. If you can't spot it, don't worry.. there is a zoom up a few pics below.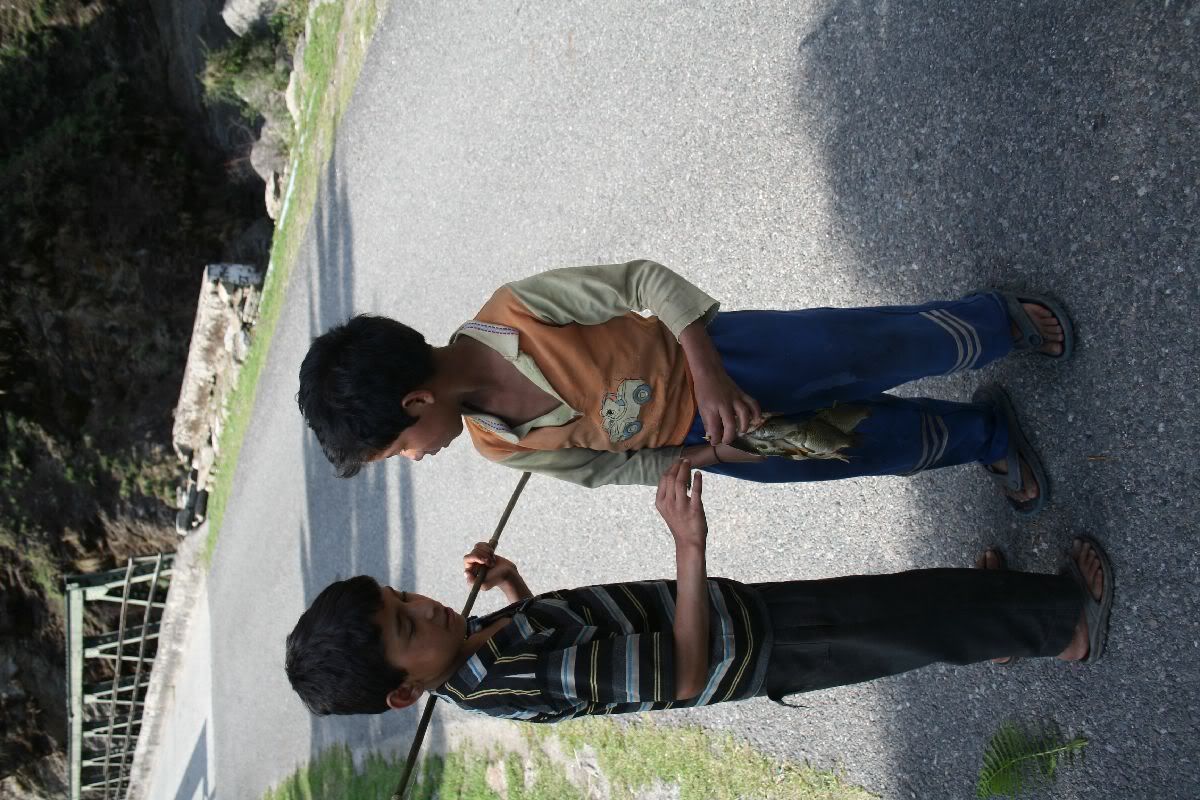 This little kid had got his lunch :-)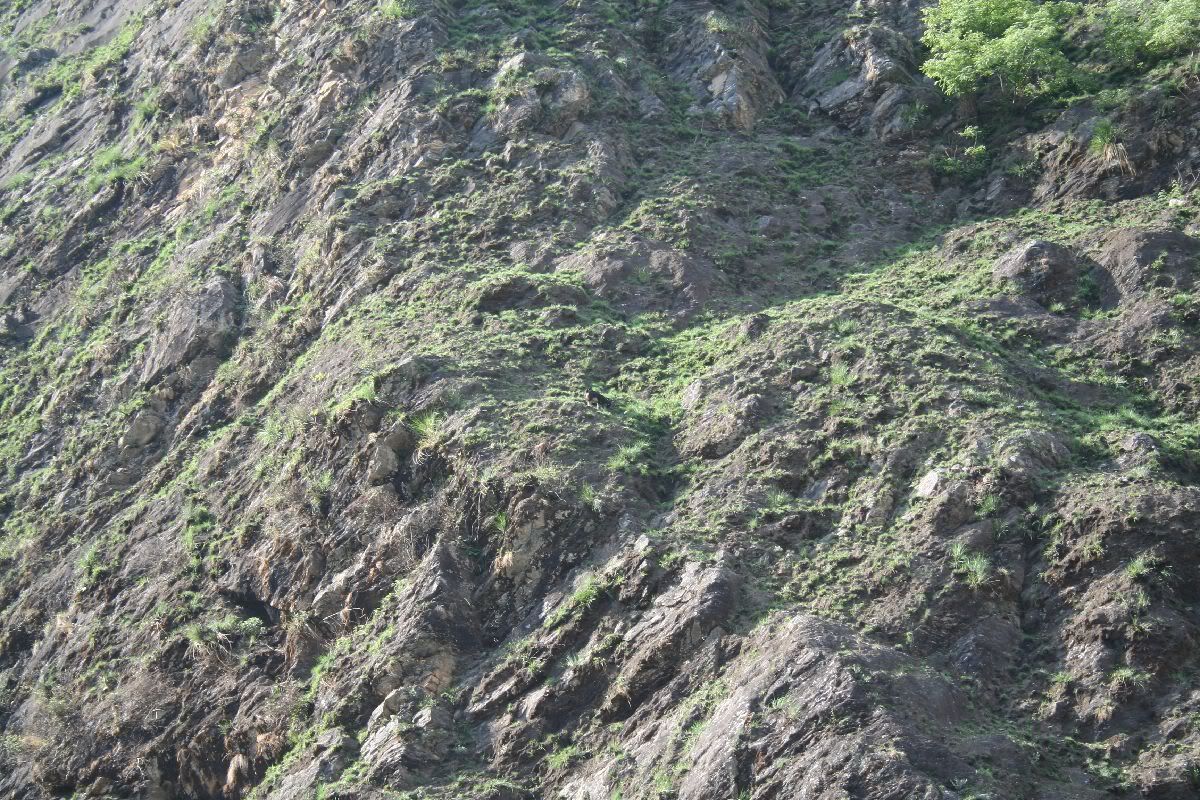 Now look at the centre of the pic .. do you see the goat?
Not only goats, but ladies also go here for cutting grass. Don't believe me? Check the last pic of
this page
and the first pic of
this page
. I had taken this pic on an earlier trip of Munsyari.
By the way, a leopard had established a record over here. He killed 25 goats in a single night at the village of girgaon, which is very close to birthi.