d2h1
You are here ->
the dharchula trc was almost empty. met mr. bacchi ram arya, who was earlier the manager of munsyari and is now the manager of dharchula. our indica could not go ahead of dharchula (actually, it could, but the road aheah of dharchula is doubtful at certain places). it is better to take a local jeep ahead of dharchula. narayan ashram is approx 60 kms ahead of dharchula. since no one is usually present in the ashram at these times, we decided to halt at himkhola village, 10 kms before the narayan ashram approx).
mr. arya arranged for someone to take us till himkhola. that person could then arrange for porters at himkhola. we will stay in the village itself... always fun to spend some time in villages. :-)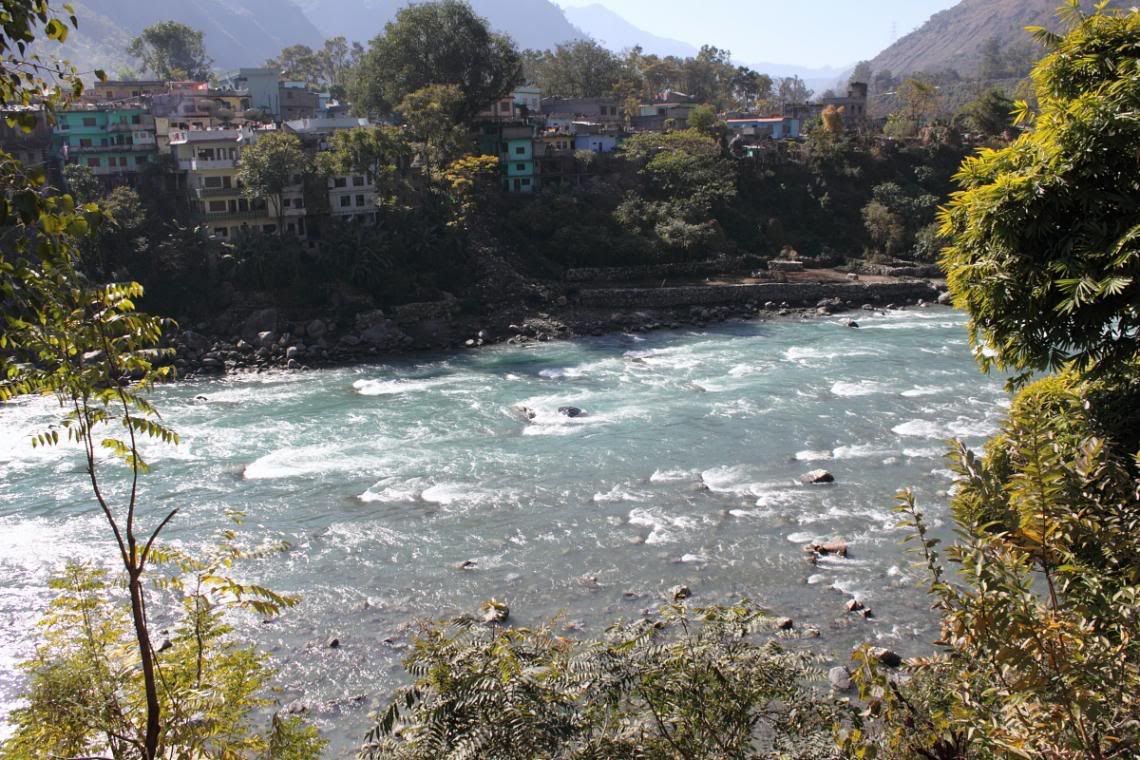 view of nepal from the kmvn balcony. i did some shopping for little trinkets in nepal.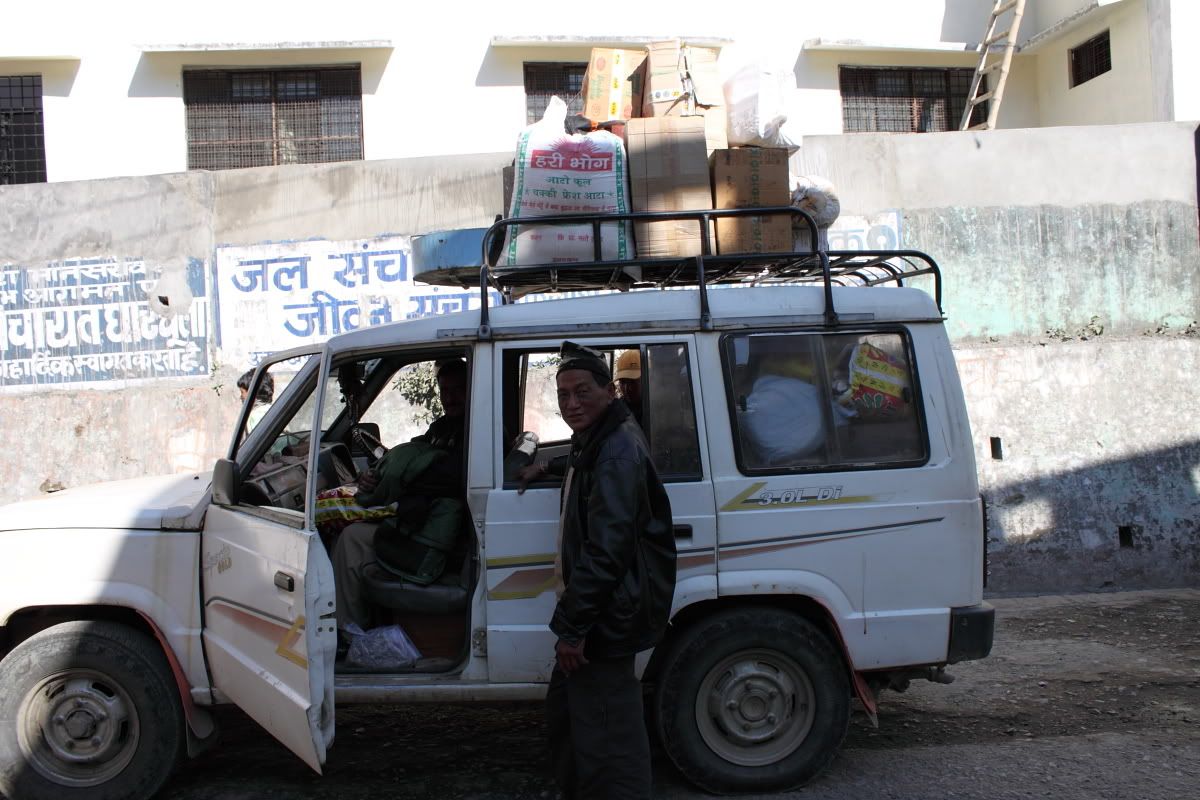 the kmvn guys arranged for this jeep to take us up there. i thought this had too much luggage, so refused flatly. then we went in another jeep.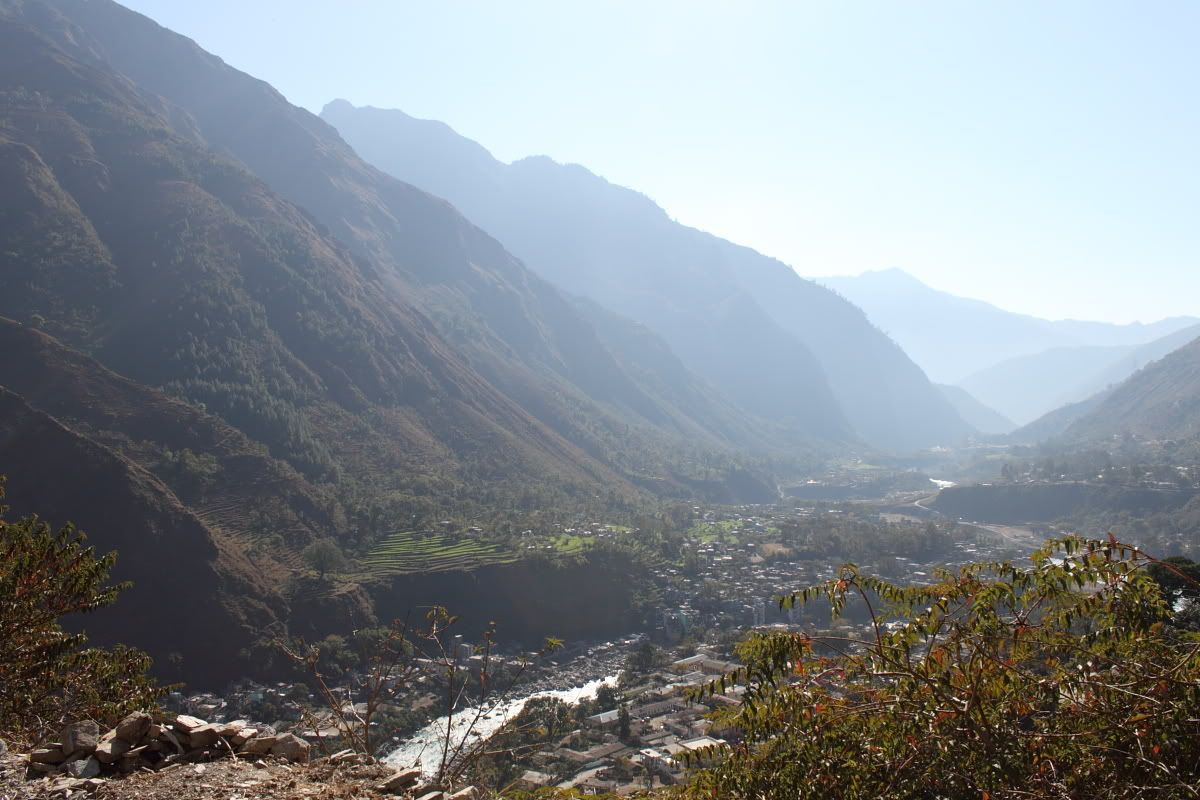 we leave dharchula and follow the kali river till tawaghat. from tawaghat, we take a left. the route that goes straight along the kali river is the kailash mansarovar yatra route.
the left route follows the dhauli ganga river. we follow this route till kanchoti (there r some nice road side dhabas there).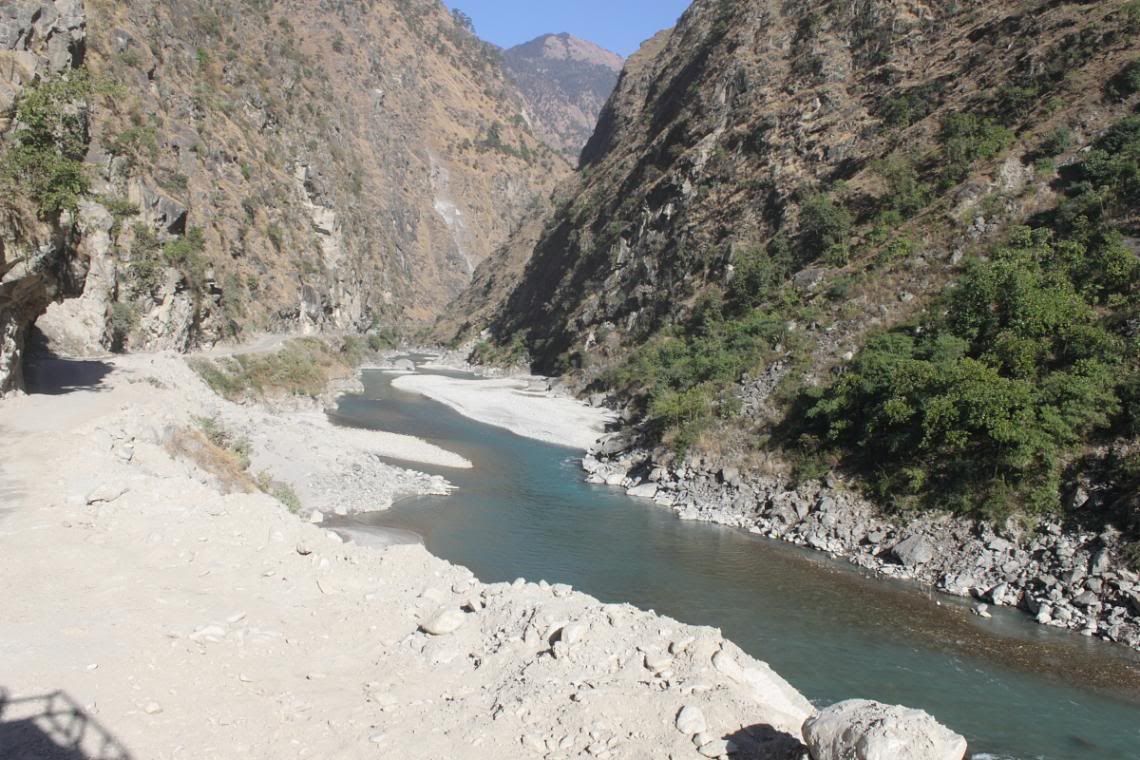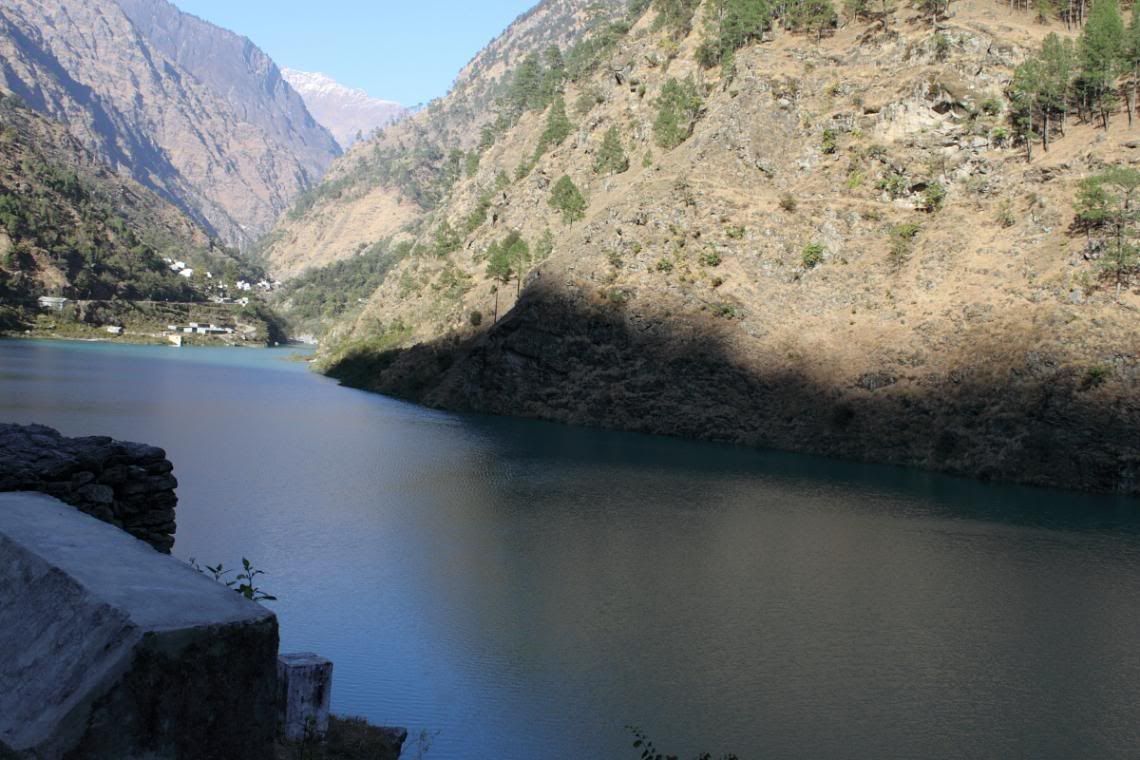 reaching kanchoti.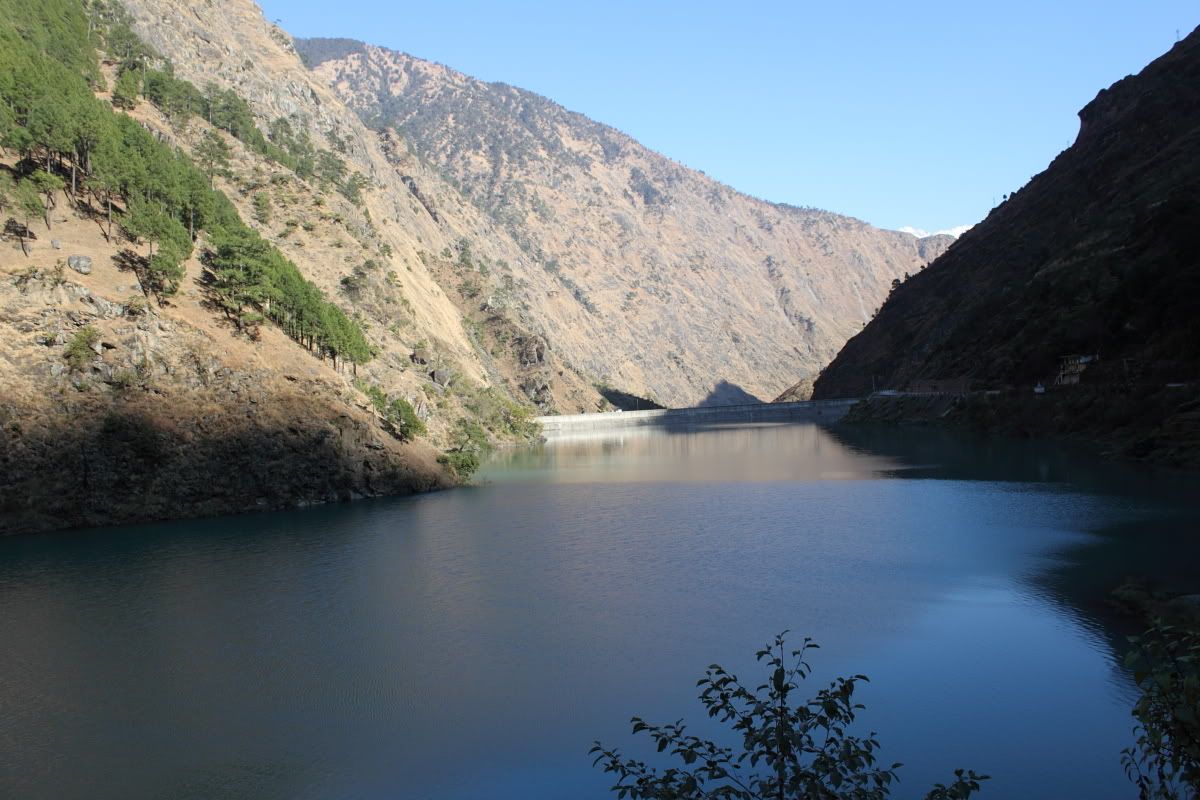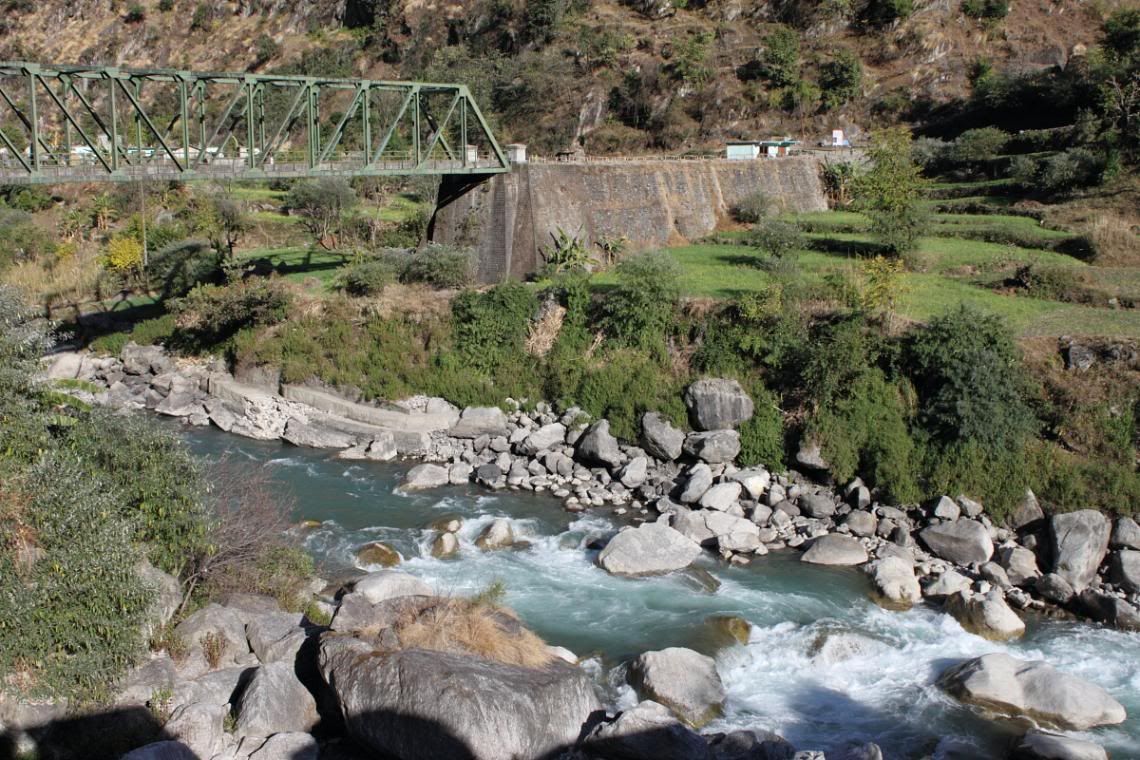 at kanchoti, there is another bifurcation. the route that goes straight travels to the darma valley. the route that route that goes to the right (shown in the picture) just rises straight up and travels to narayan ashram. this route is a very adventurous climb and not for the faint hearted :-)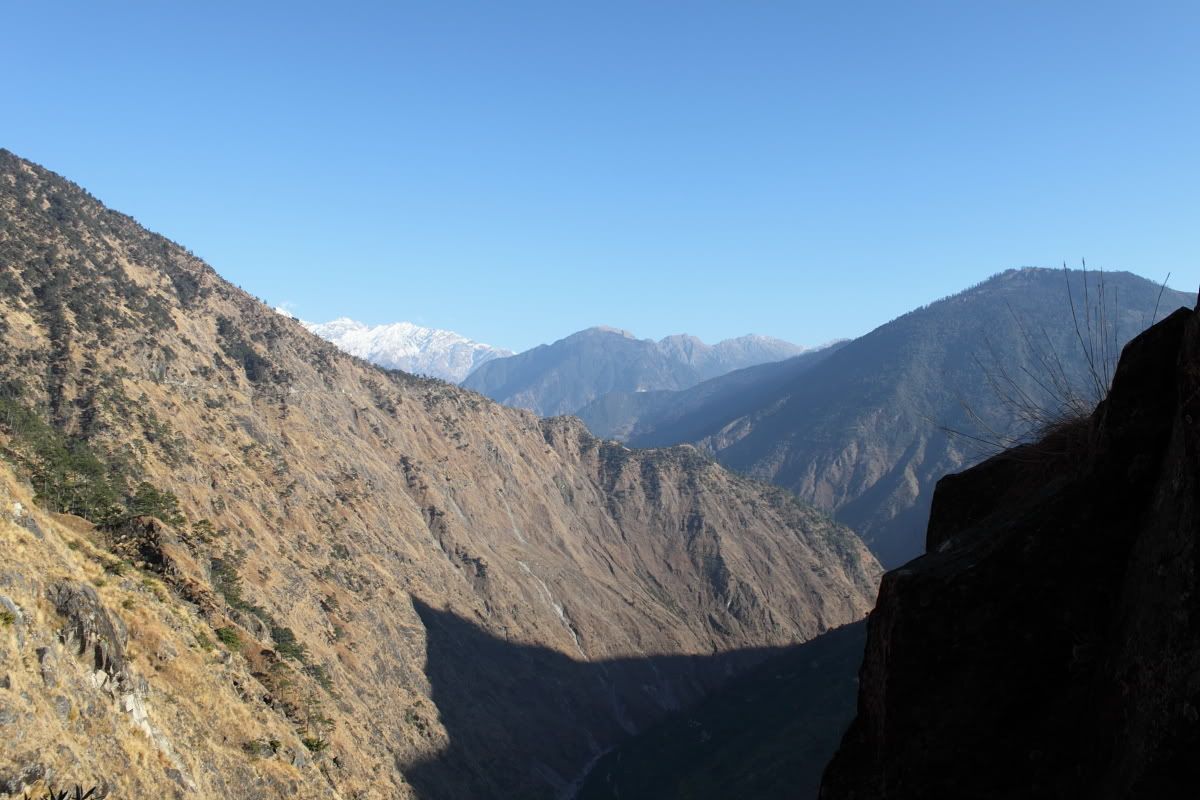 nepal himalayas in the distance. the river flowing below is dhauli ganga.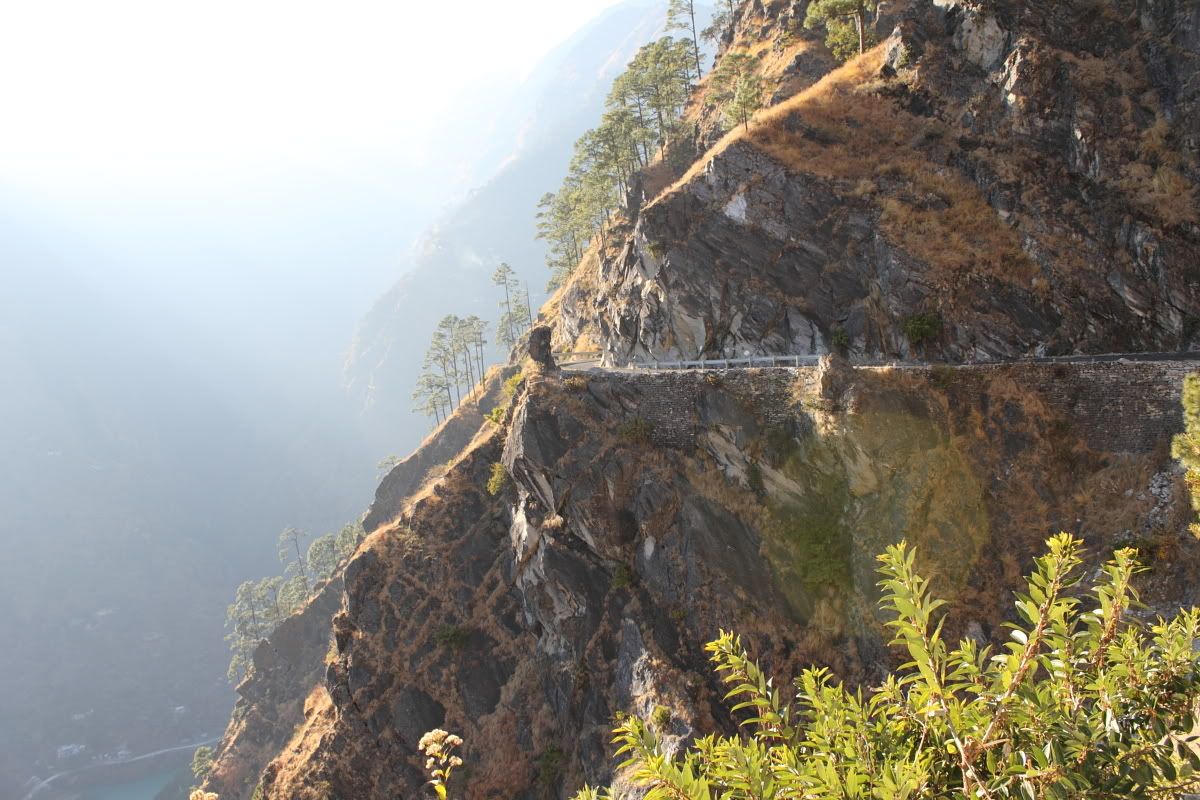 now we are in the area of the really 'big' mountains and gorges