d2h3
You are here ->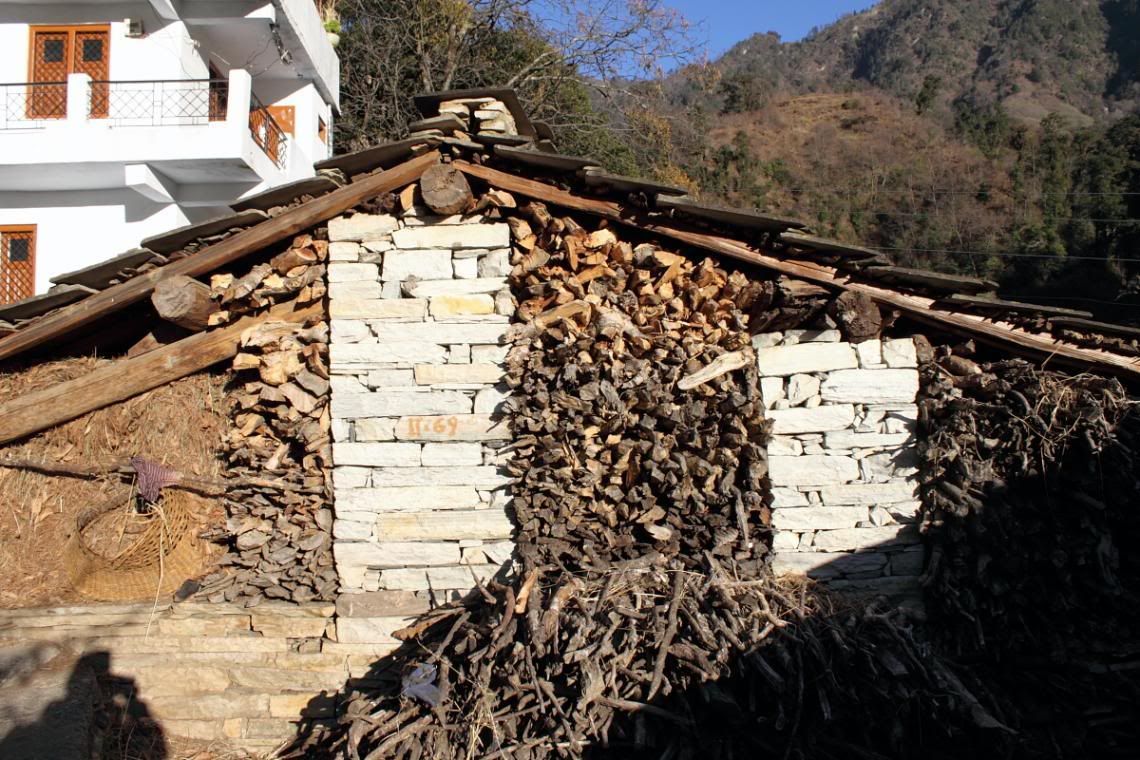 wood stocked up for winter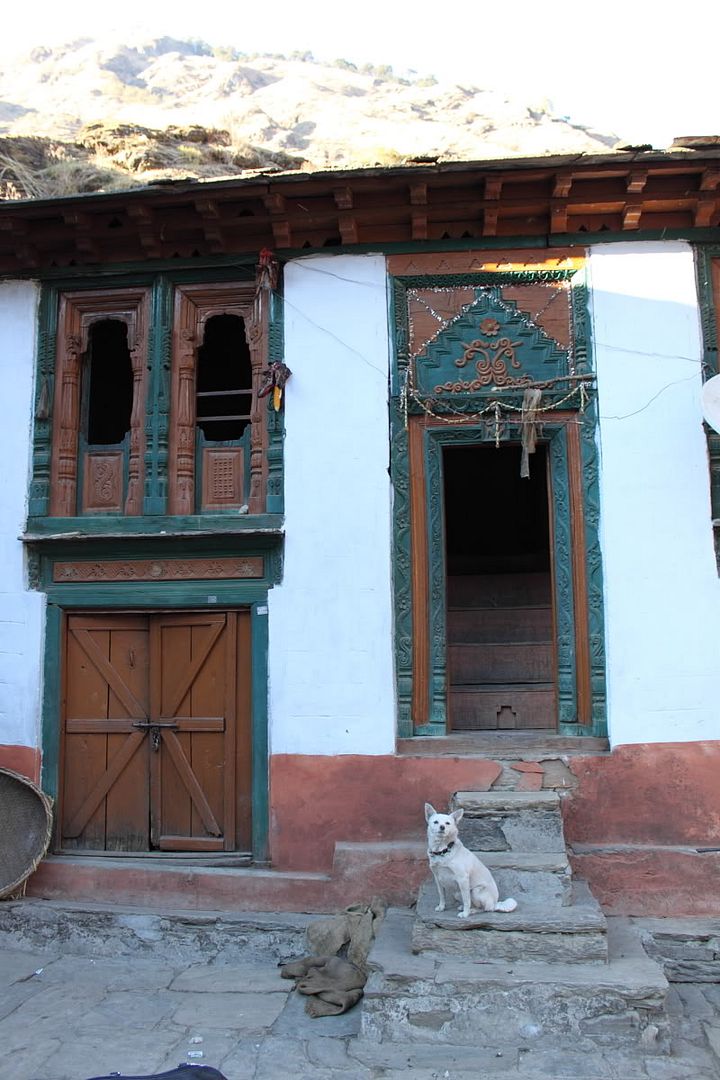 this is an old style kumaoni house. notice the carvings on the doors.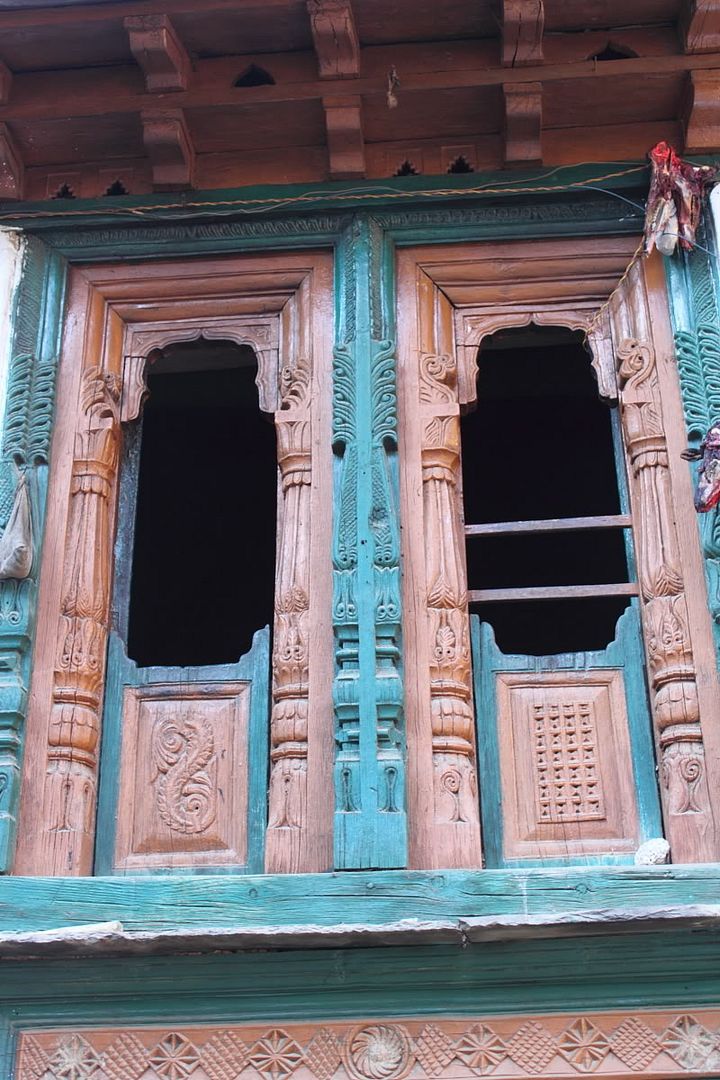 there are beautiful carvings on the windows too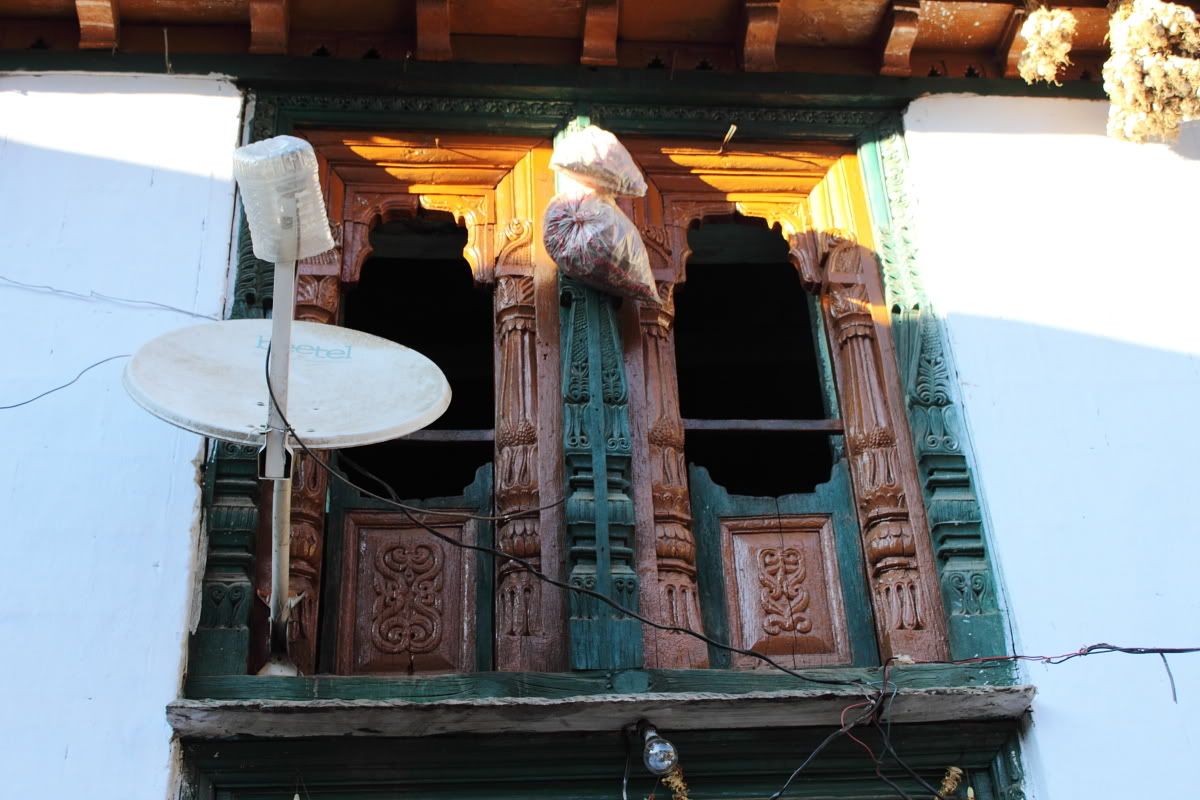 the old and the new....
the animals were also enjoying the winter sunshine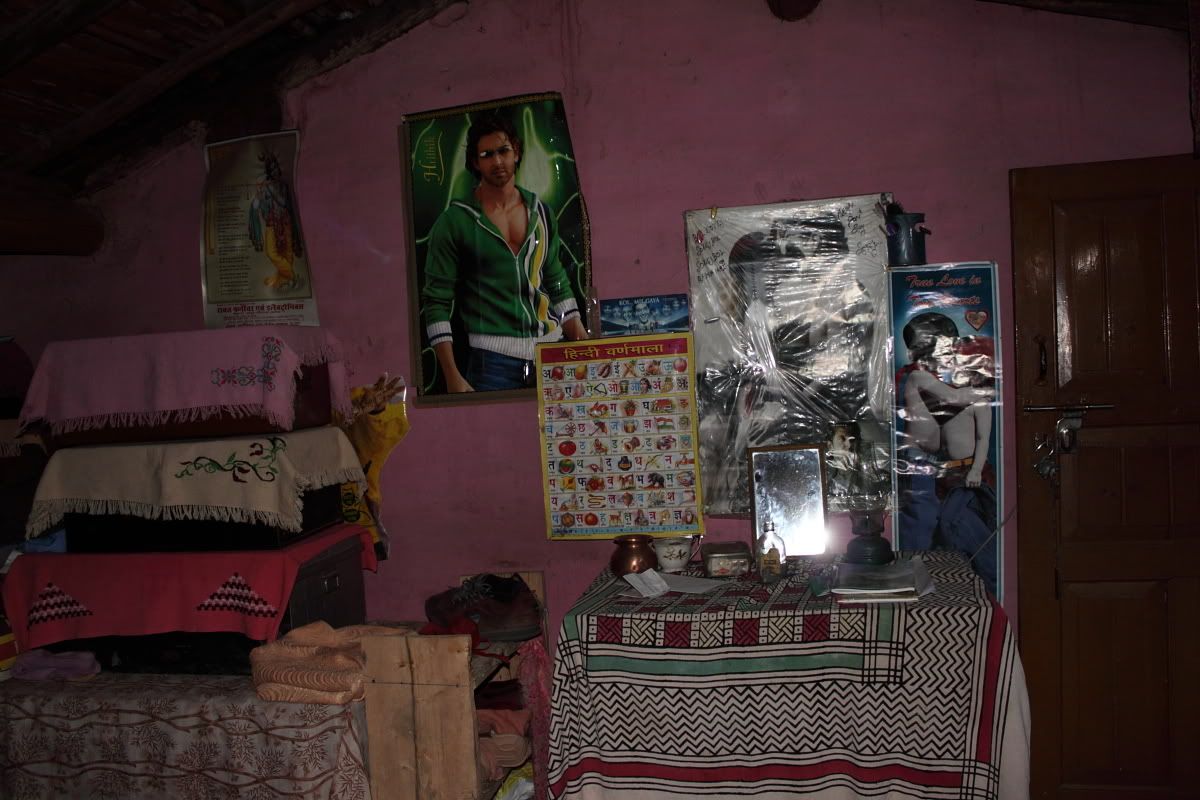 i stayed in this room.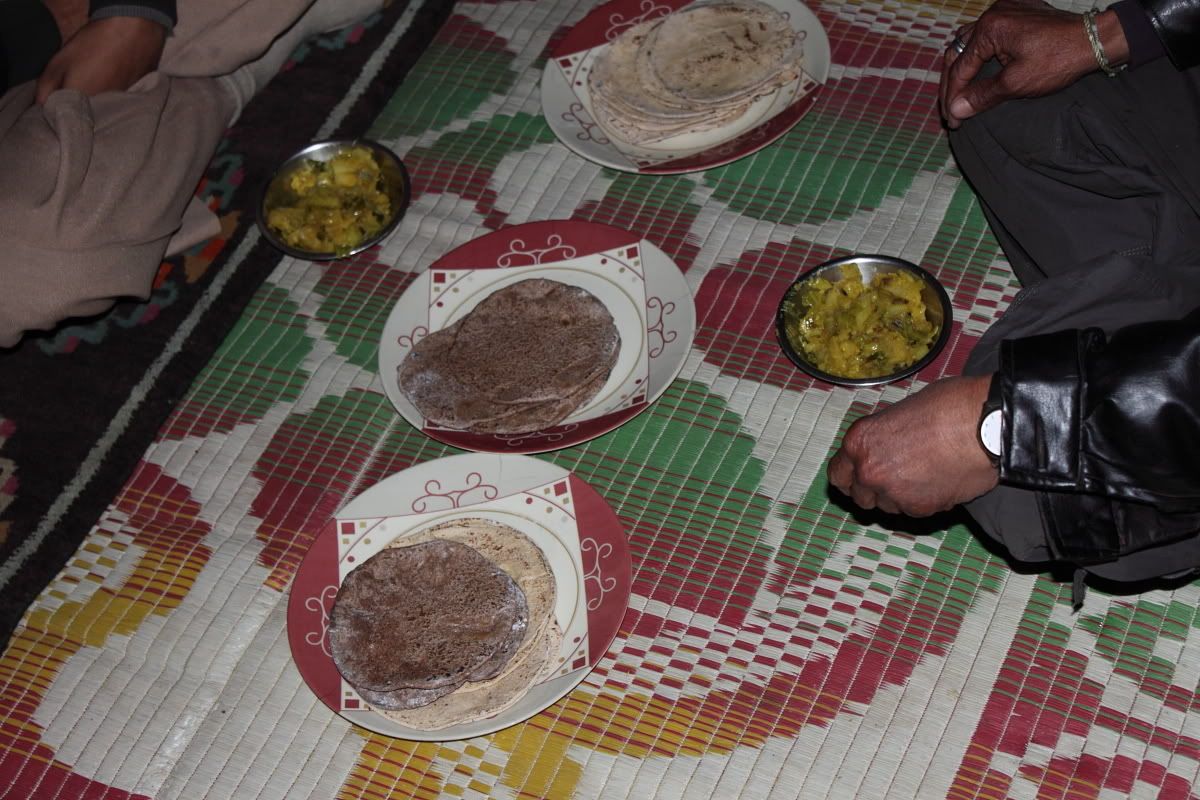 mouth watering pahadi food. maduae kee roti + aloo.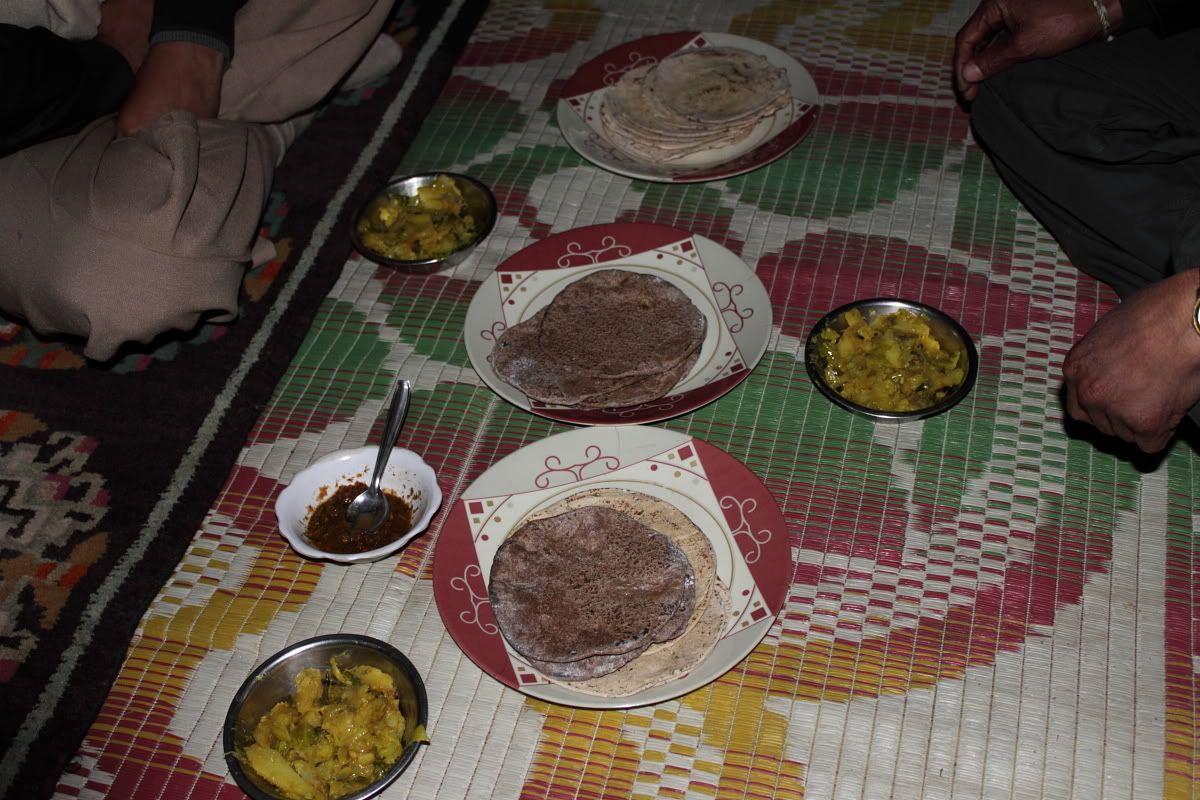 taimoor kee chutney.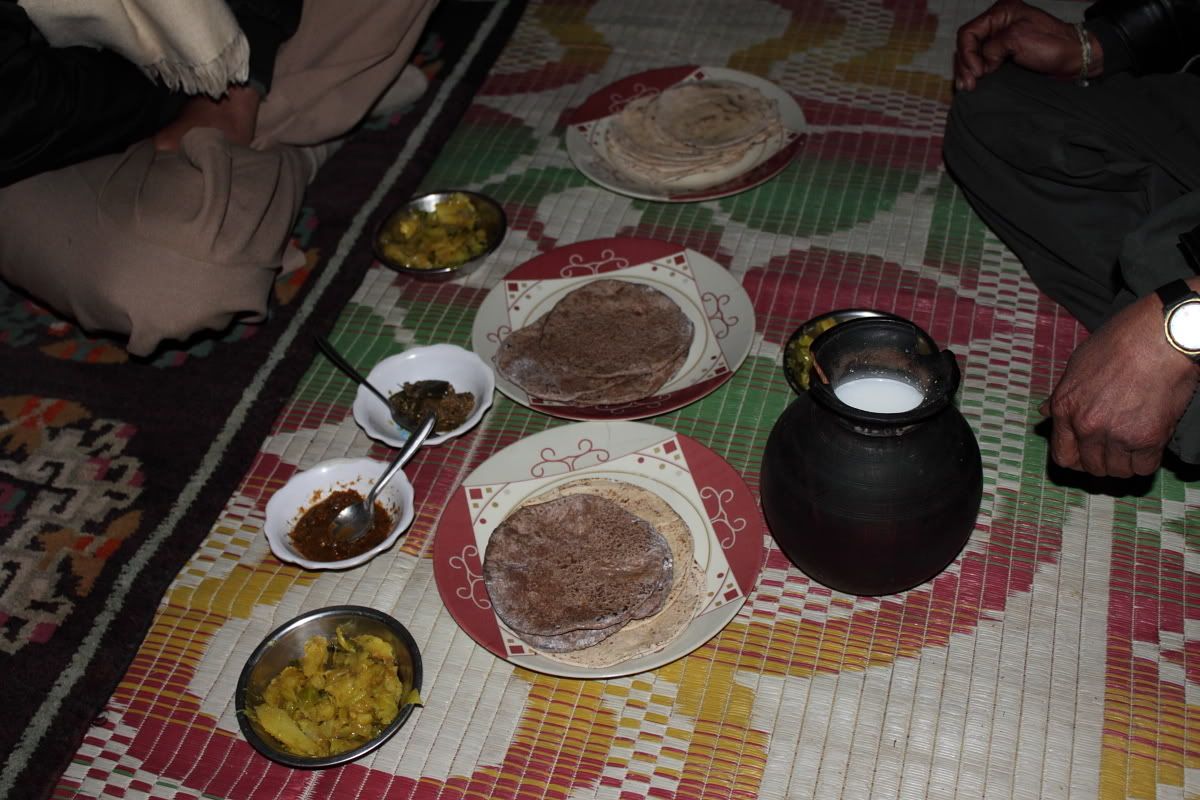 now we also have chaanch (butter milk) and pickle
video of villager discussing which route to take tomorrow.