hkt1
You are here ->
got up early in the morning... had to trek at least 10 kms to the edgo of the bugyal .. and even more if you wanted to reach the peak. we managed till the edge of the bugyal.
3 of us climbed up -- guide, mr. tiwari also volunteered and myself.
first stop - we went to the guide's hut, to get some stuff.
we had planned to come back by nightfall. So not much heavy stuff - just camera bag, tripod, breakfast, lunch, dry fruits, utensils, a gun for security, some matches, water bottles.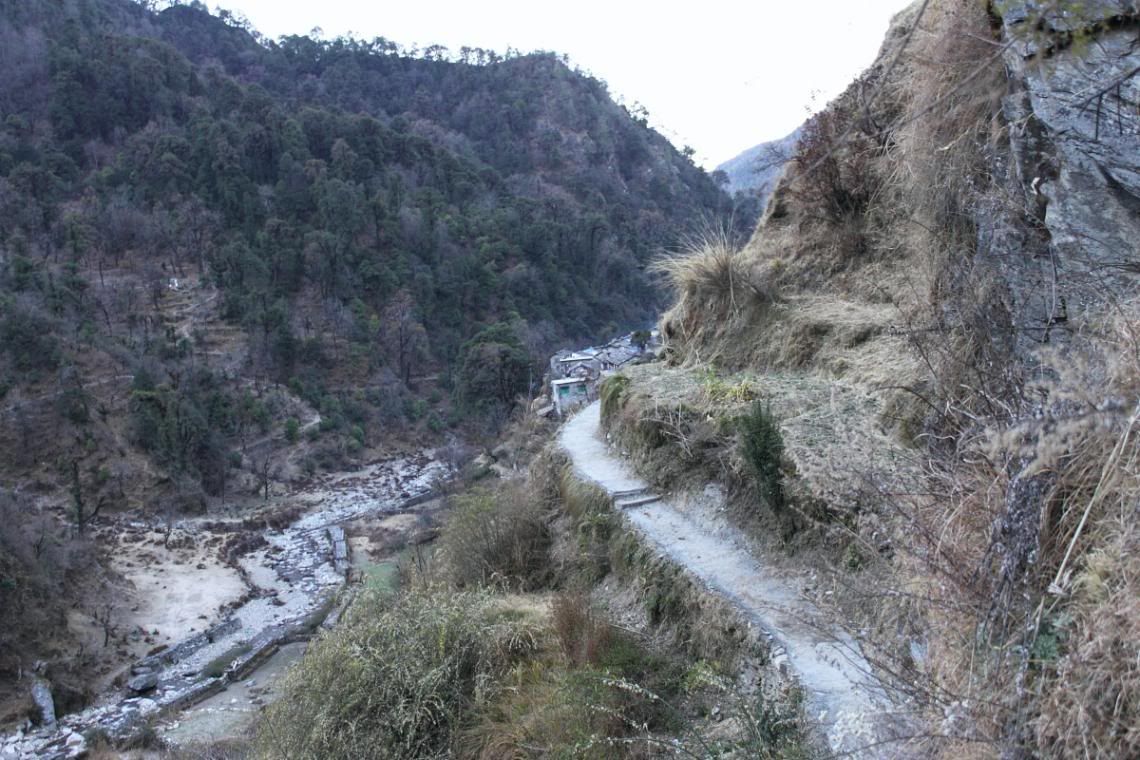 leaving himkhola village behind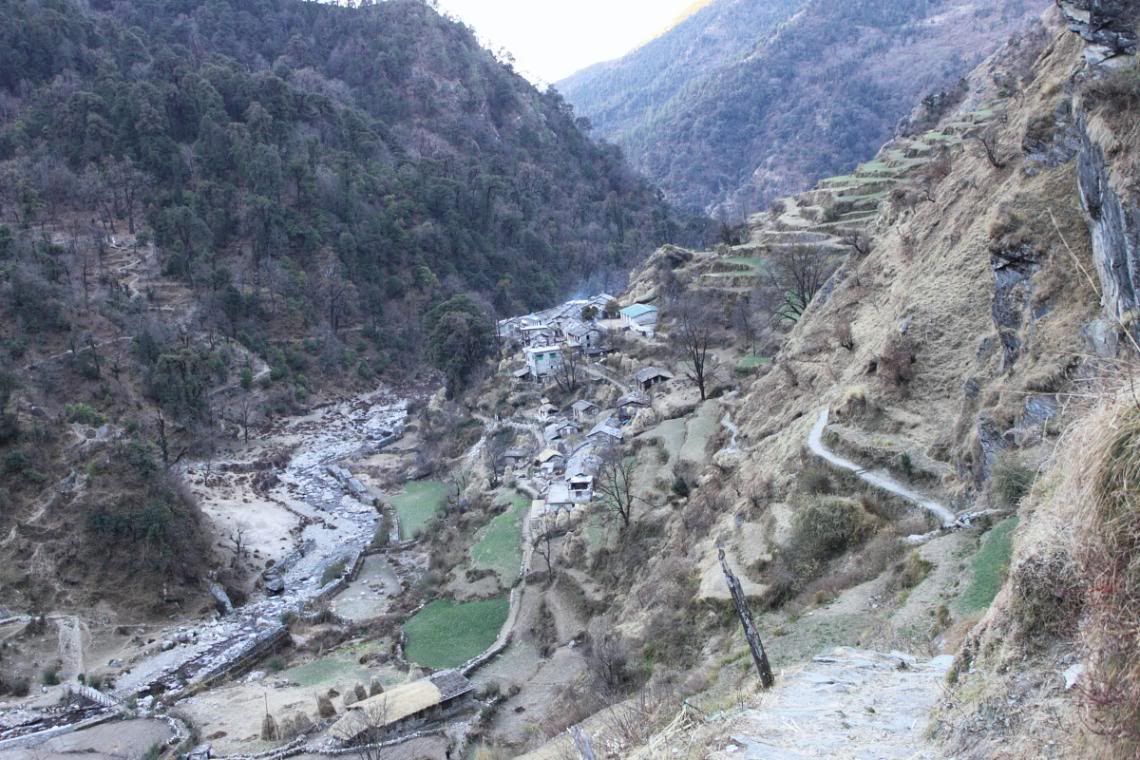 fist we leave the village ... then we cross the farms... finally we enter the forests...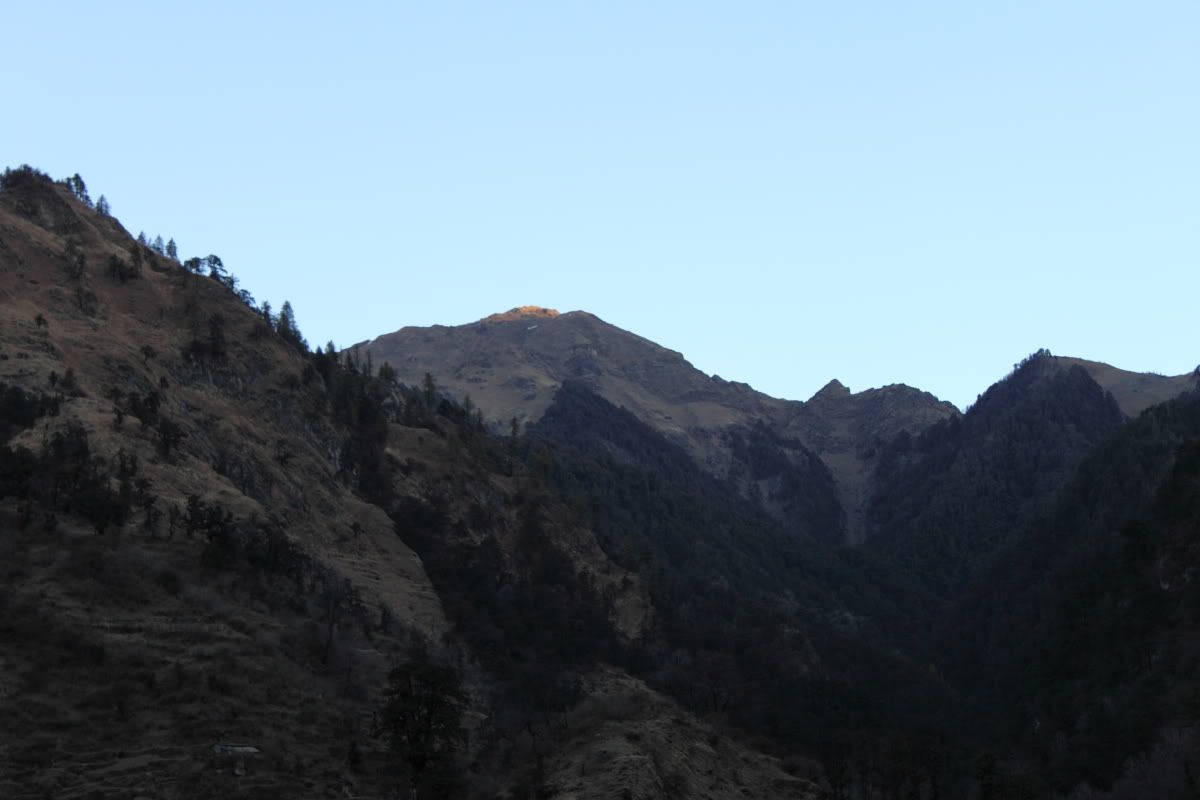 that is the bugyal where we have to go ... and come back before nightfall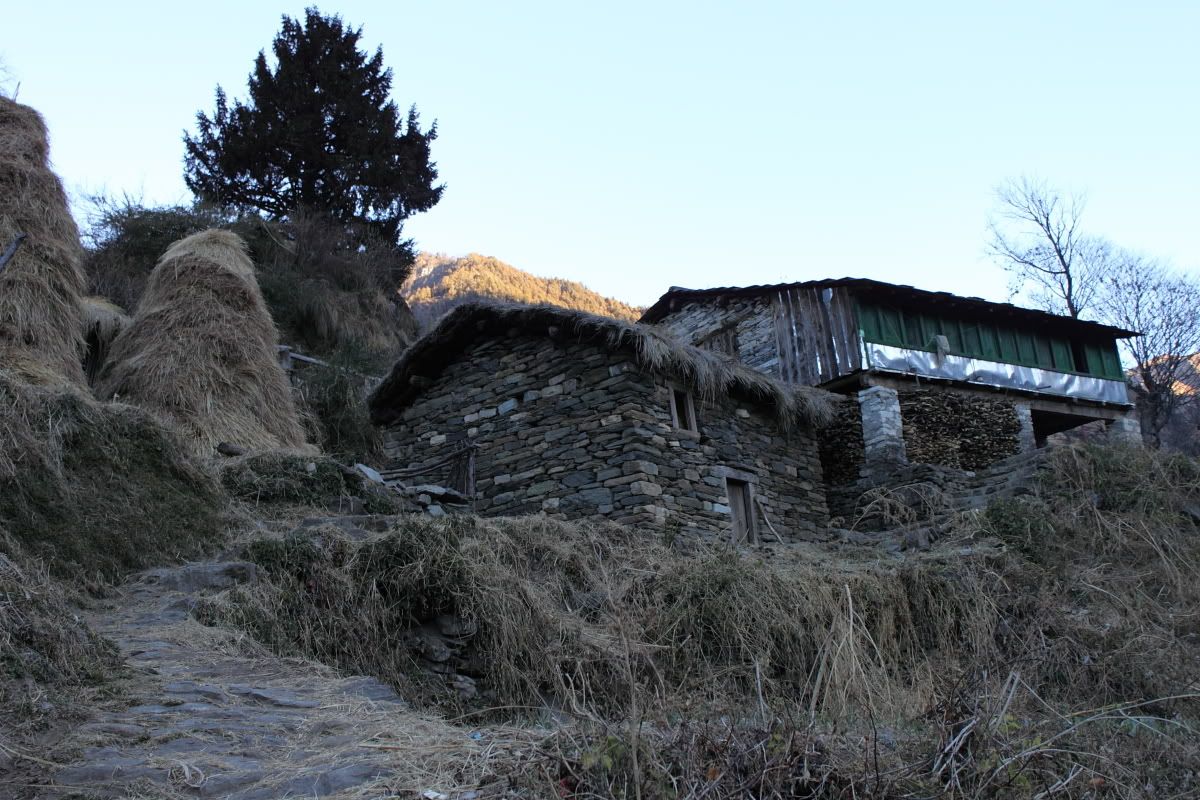 typical kumaoni village houses ... with fodder being stored for animals.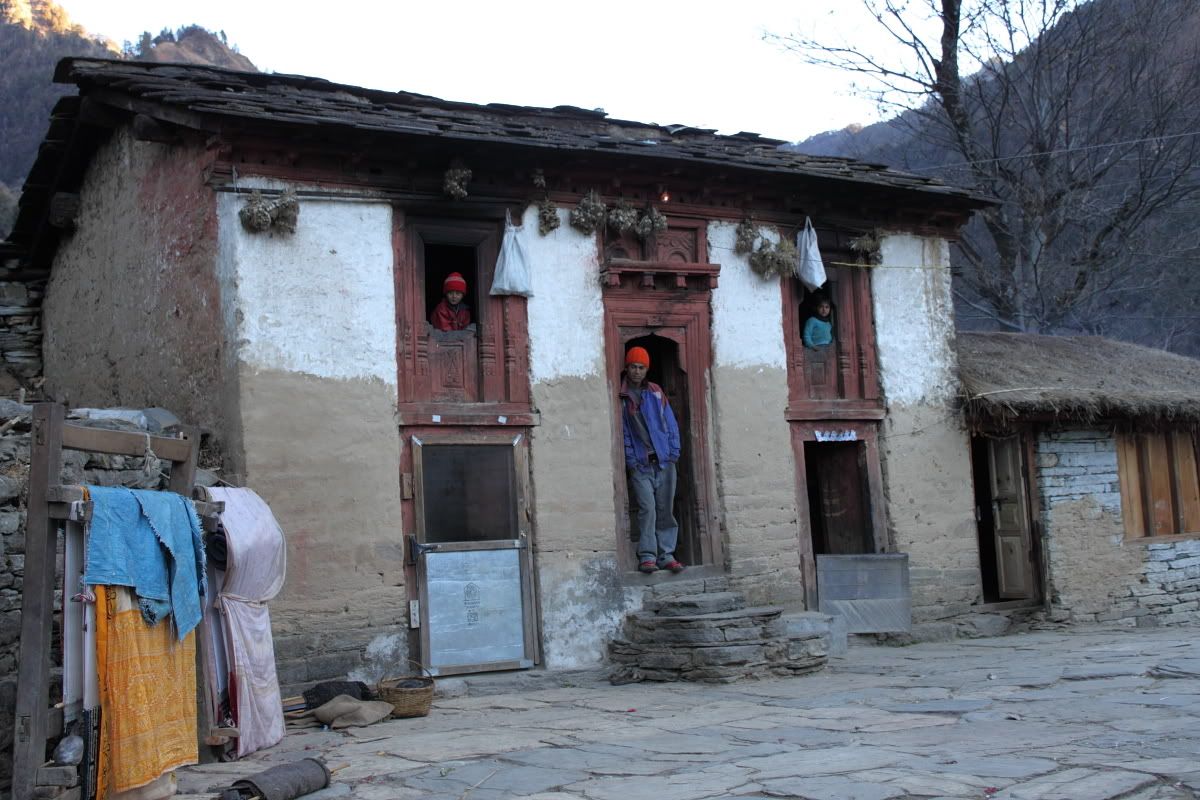 stopped here for some tea and to pick up some stuff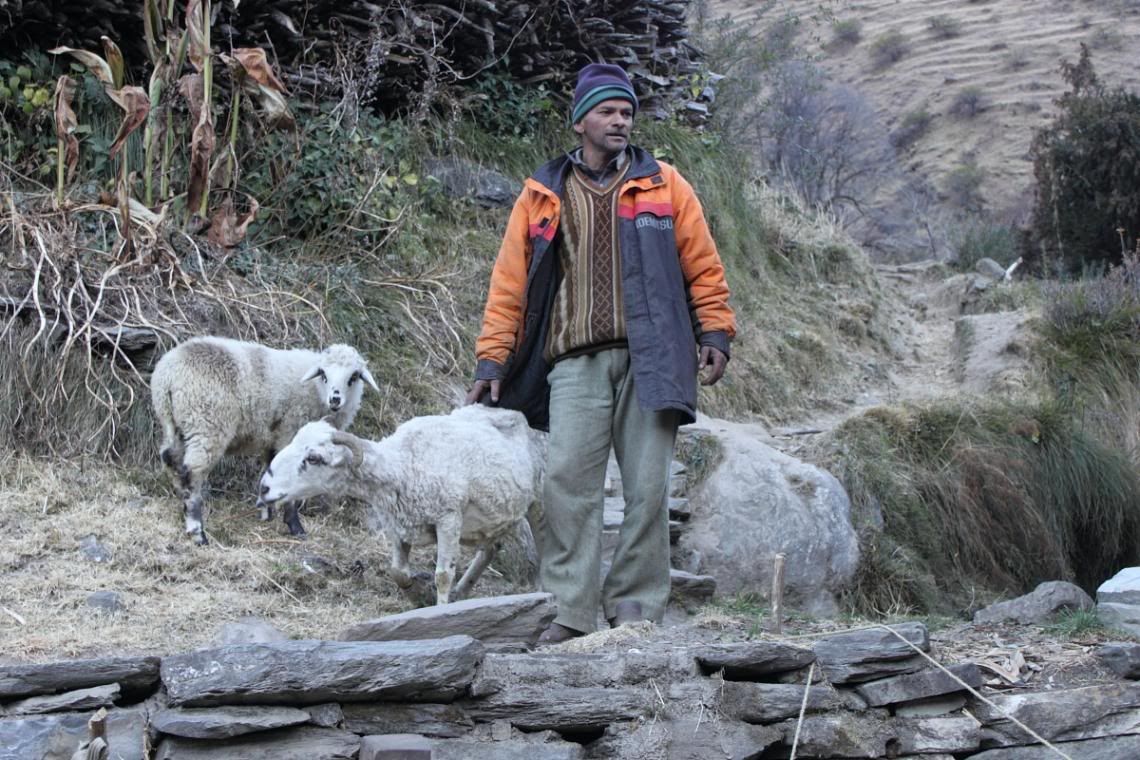 poor sheep .. it had a fracture on one of its legs...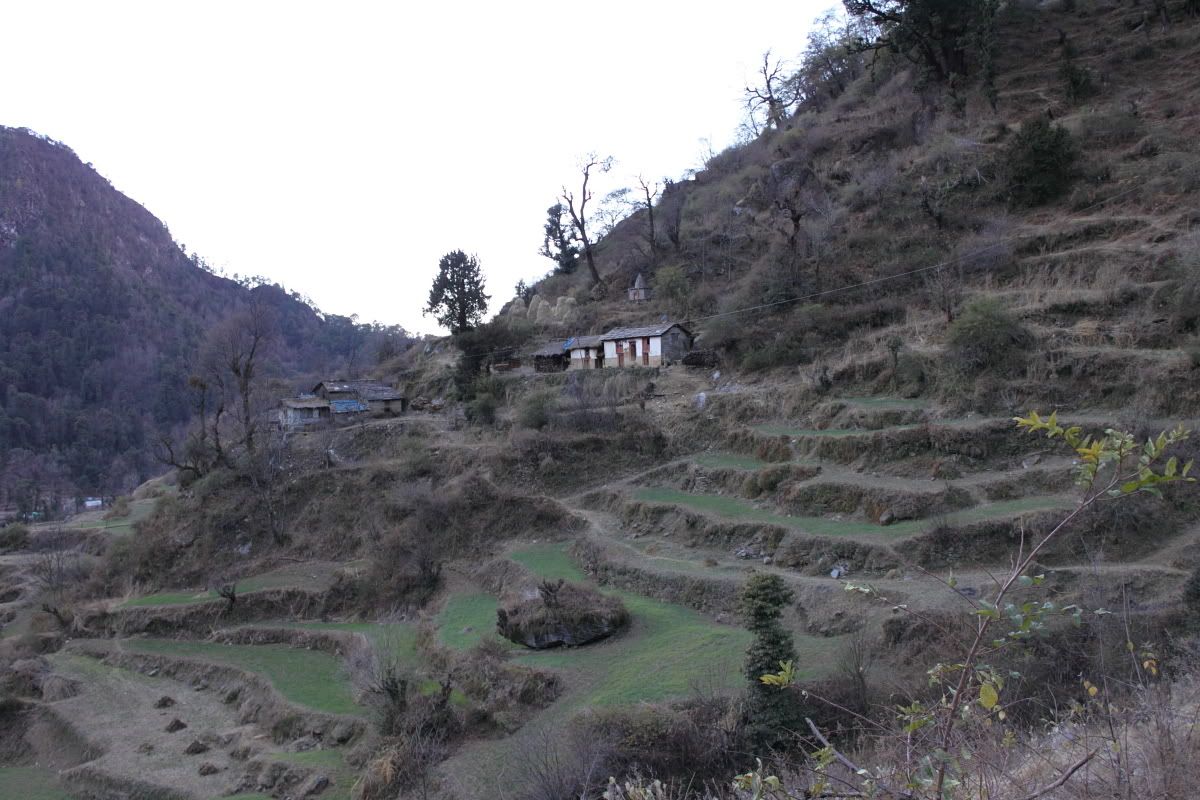 leaving the last of the farms behind...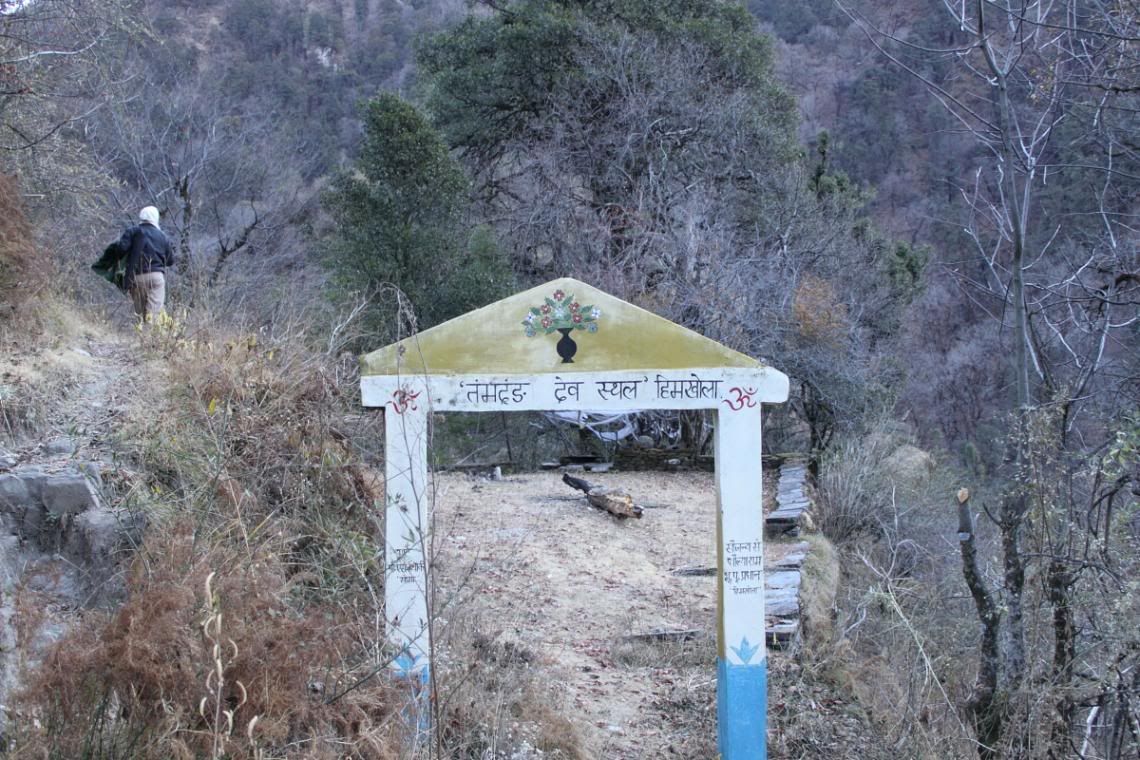 approaching the forests ... there was a small village temple here.




mr tiwari makes a fuuny remark...
अब बुद्ज्यु भी विदेश पहुँच जायेंगे .. meaning the old gentleman's pics will also reach the foreign shores :-)