hkt8
You are here ->
nepal peaks becoming more visible as we keep rising up ... this one will be the edge/side ridges of 'namjyun' peak (next to api peak)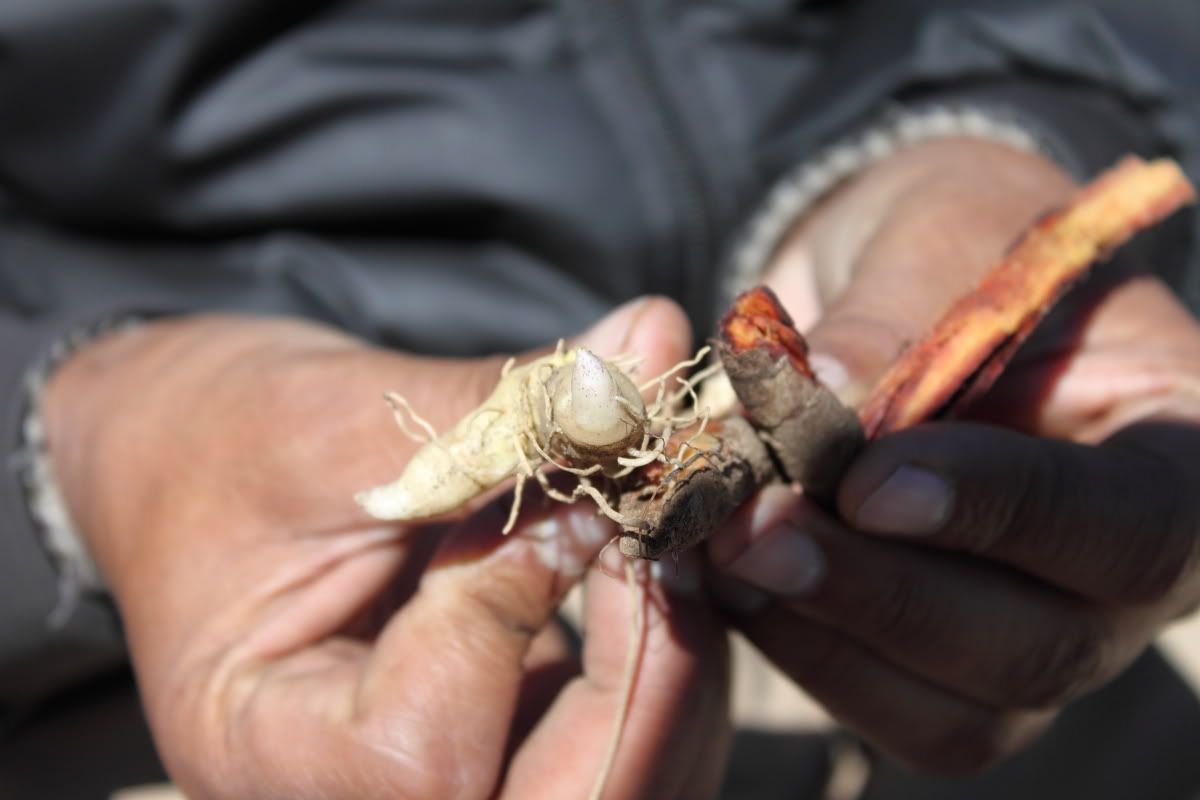 these are roots .. food for wild boars. they had dug up many places looking for these roots
we had come up a great distance now. notice the area dug up by wild boars on the right.
still some way to go till the bugyals :-)
was pretty tired, so we stopped to get some lunch.
in the summer trip, we will plan it at a more relaxed pace. on day 1, it will be sufficient to come and relax here ... camphere for the night. on day 2, go and explore the bugyals. on day 3, one can come down.
namjyun peak is more clearly visible from this spot
this is the api peak .. the highest peak in western nepal
this is the dudhwan mountain range (forest of milk)