kab2
You are here ->
After taking the pics of the birds, we stopped at the kainchi temple. it is a beautiful and peaceful place. the neembu paani/jaljeera at this place is really awesome. had a hearty breakfast at kainchi.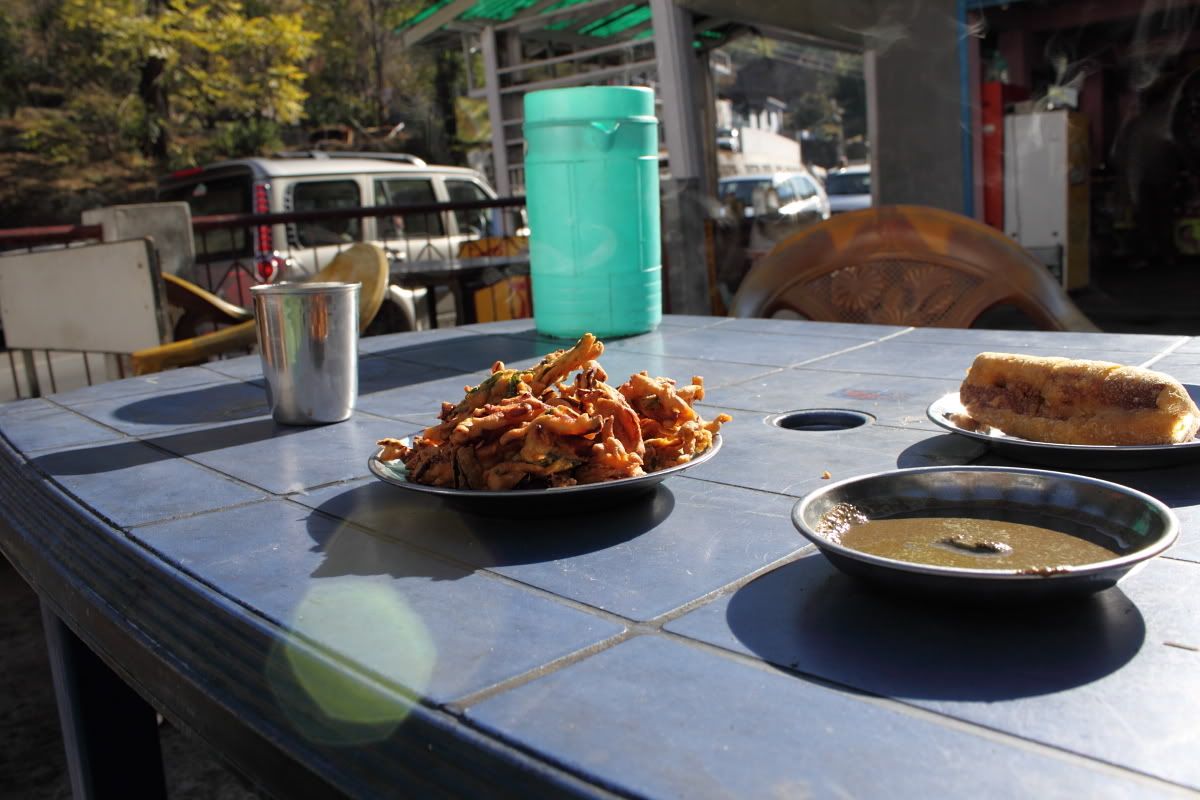 yummy indian breakfast...wow. had onion pakoras, bread pakoras, tea, jaljeera. burp. :-)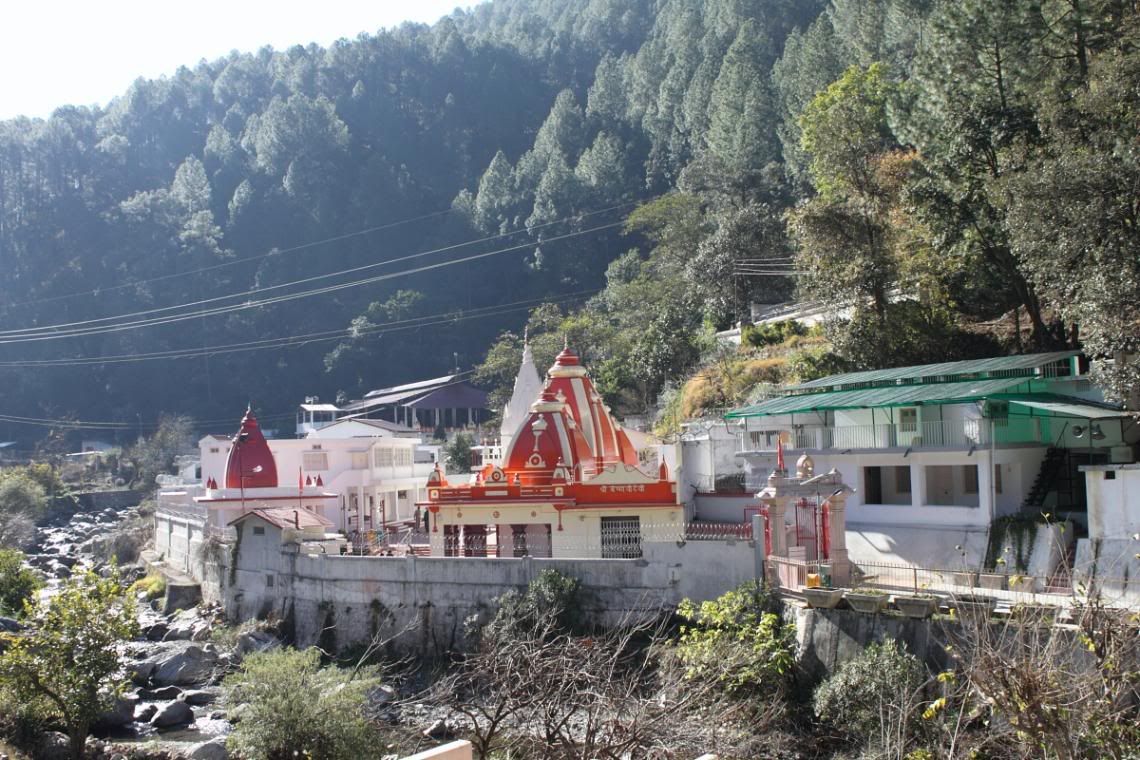 the beautiful kainchi temple.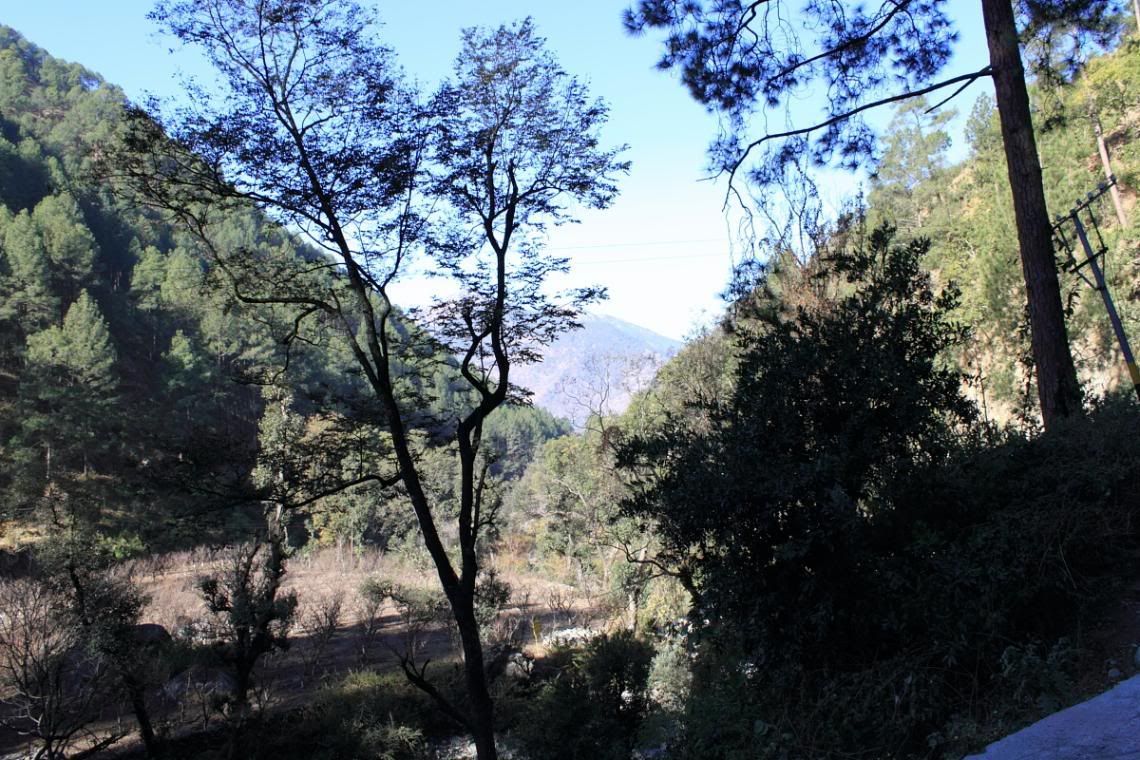 on the way from kainchi to almora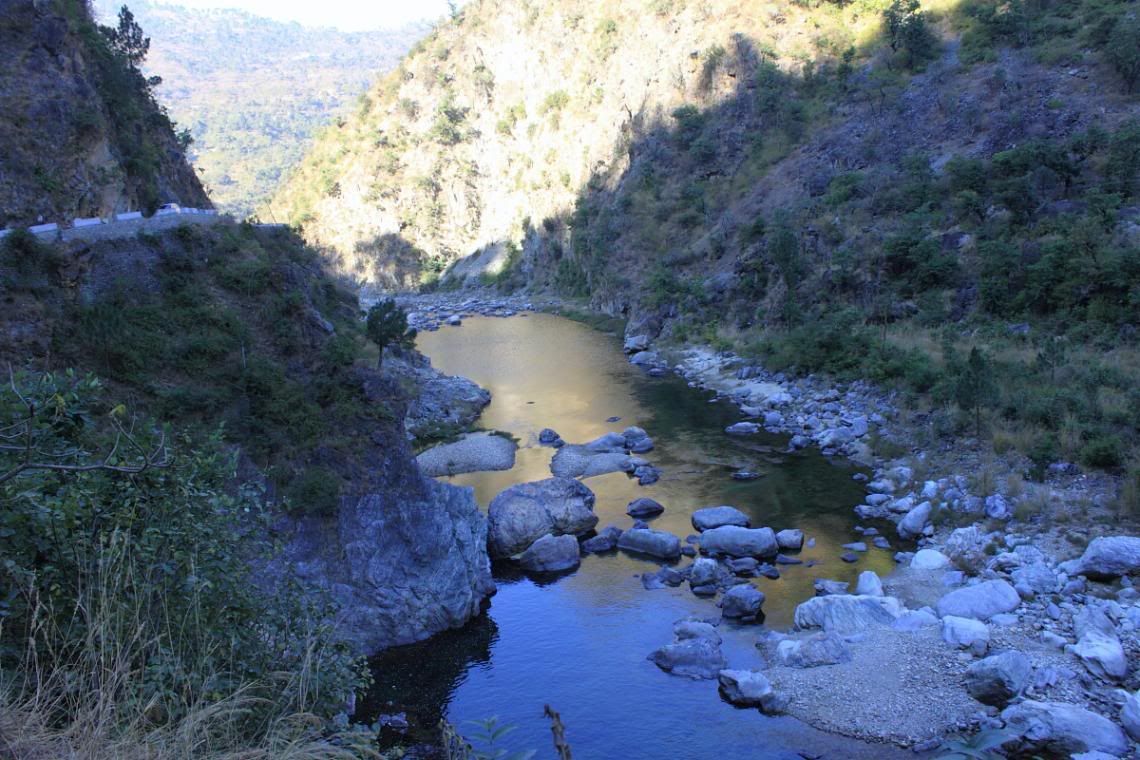 the kosi river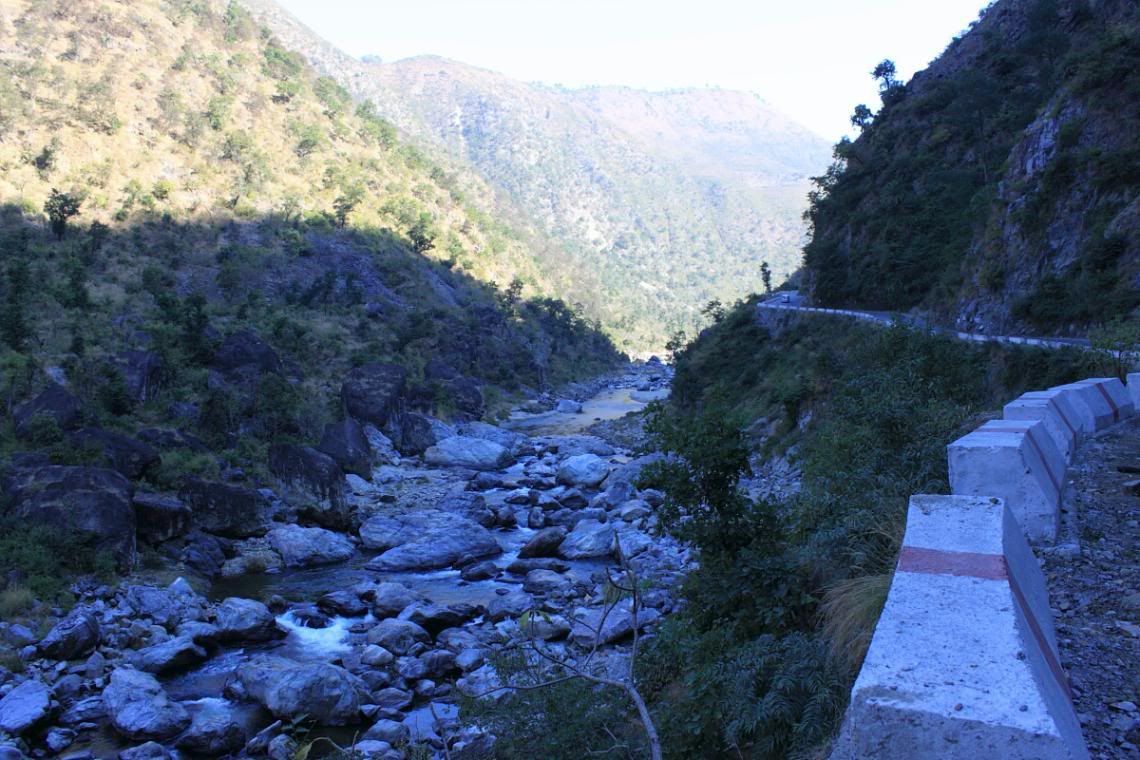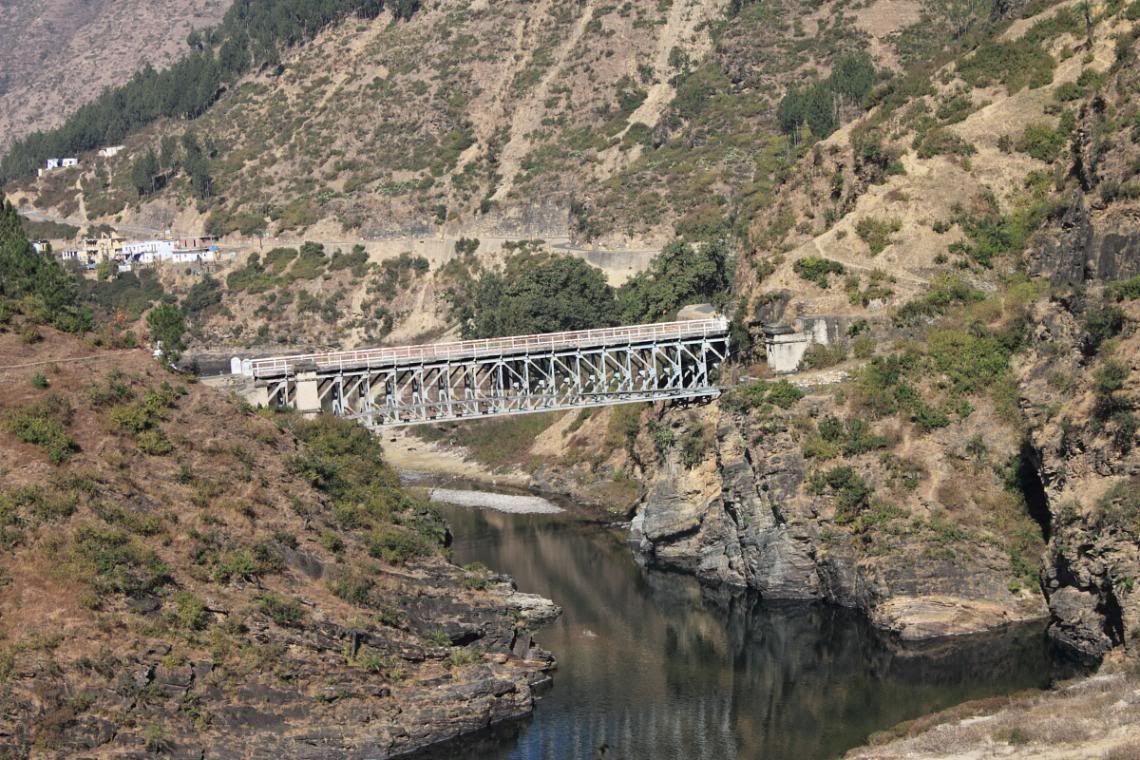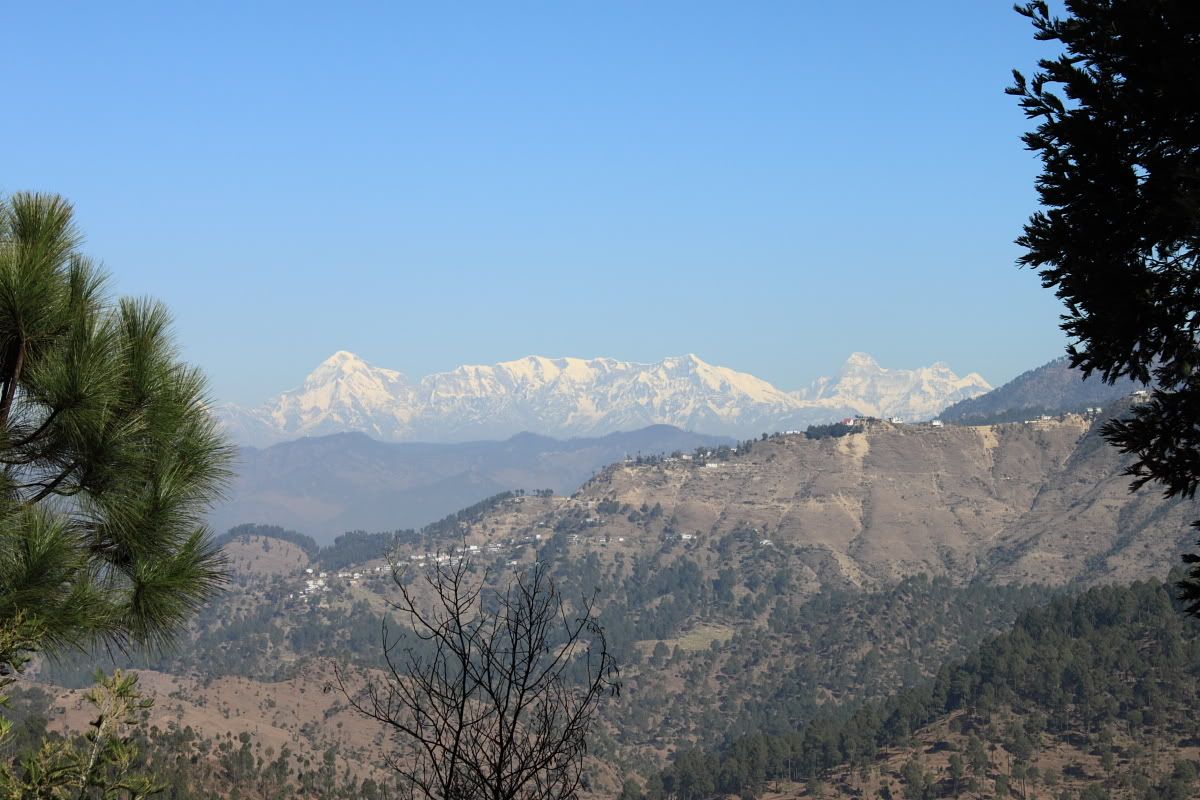 approaching almora. the peak on the left is trishul. the flat one is mrigthuni. then the one sloping down to the right is maiktoli. the twin peaks after maiktoli is nanda devi (highest peak totally within india).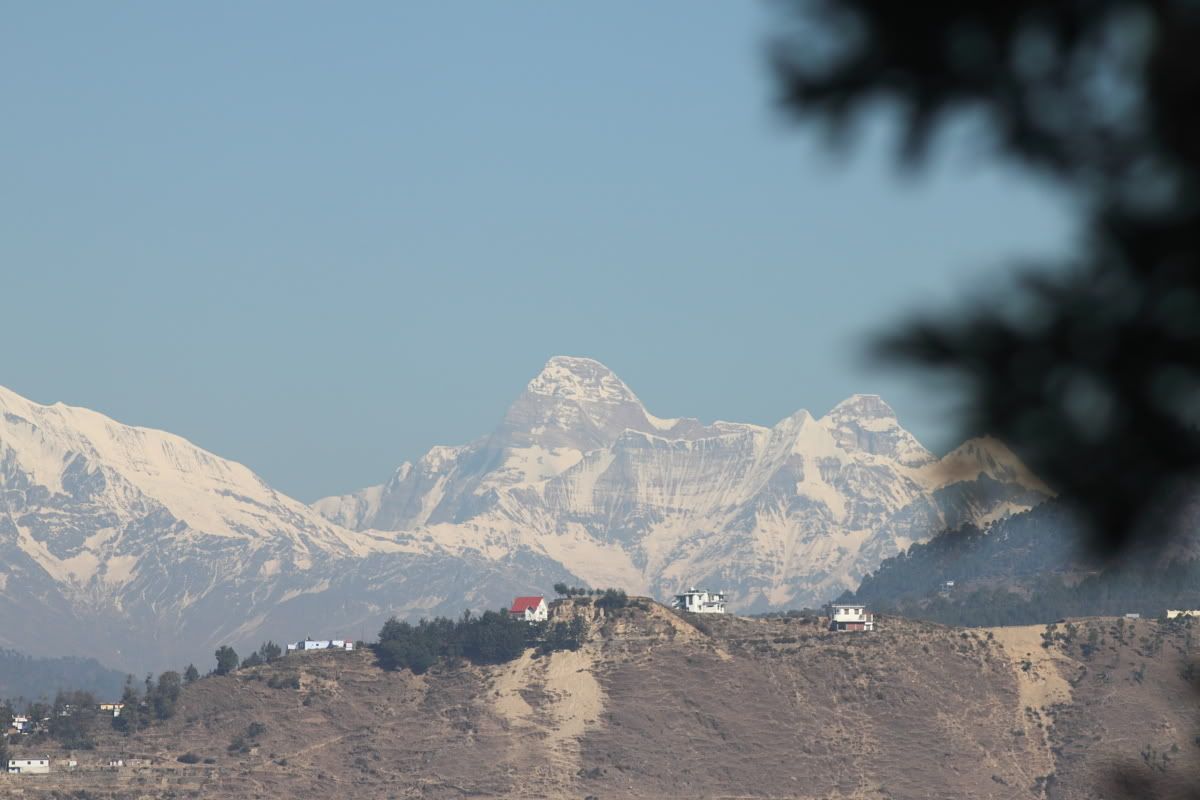 this is a close up of nanda devi taken just before reaching almora. looks beautiful.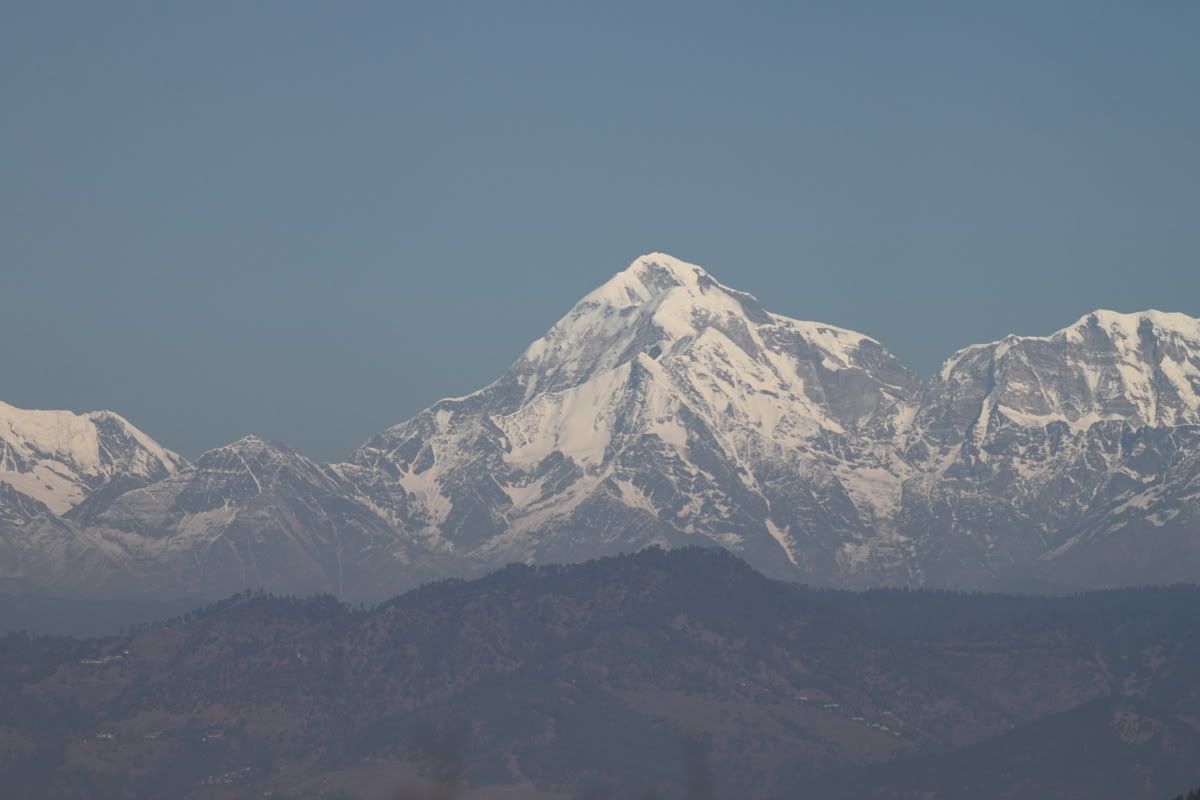 this is trishul. notice on the left that the slope goes down and then rises again. the peak that rises is called nanda ghunti. the black one between trishul and nada ghunti is called kalu vinayak... lies on the roopkund train, ahead of bedni bugyal.
kankan and rishu. this pic was taken from a random stop around NTD in almora.
took a break at my relatives' place in almora. after that my cousins and i decided to head out to binsar in the late afternoon...and be back by nightfall.