k2hp2
You are here ->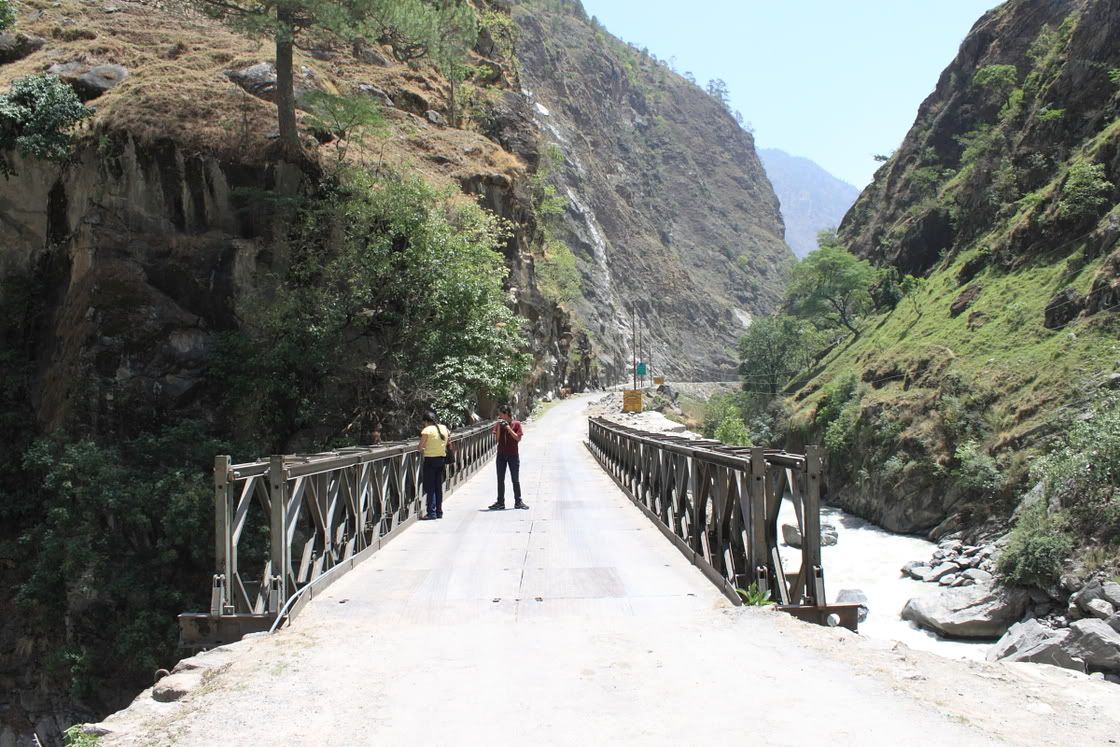 dhauli river ... there is a dam over here, at a place called chirkalla. the road going straight goes towards tibet. the one on the left goes towards chirkalla, kanchoti (from where another road goes to narayan ashram) and ultimately to sobla and dar villages.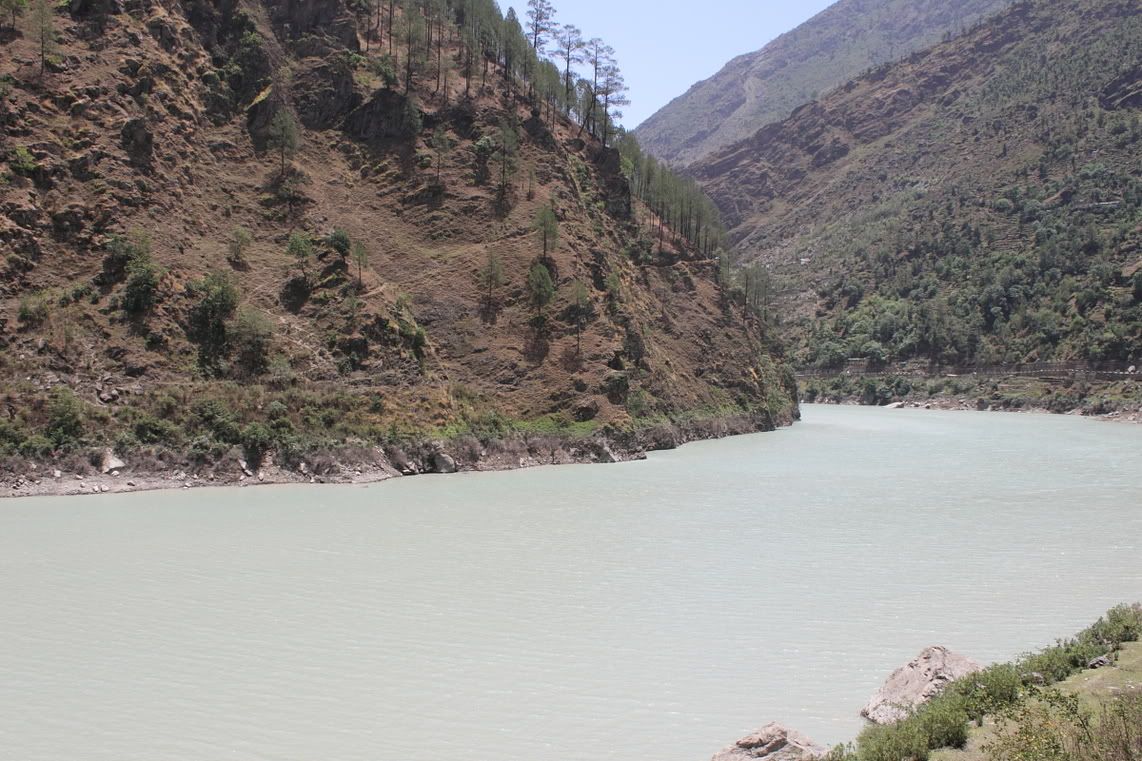 the dam at chirkalla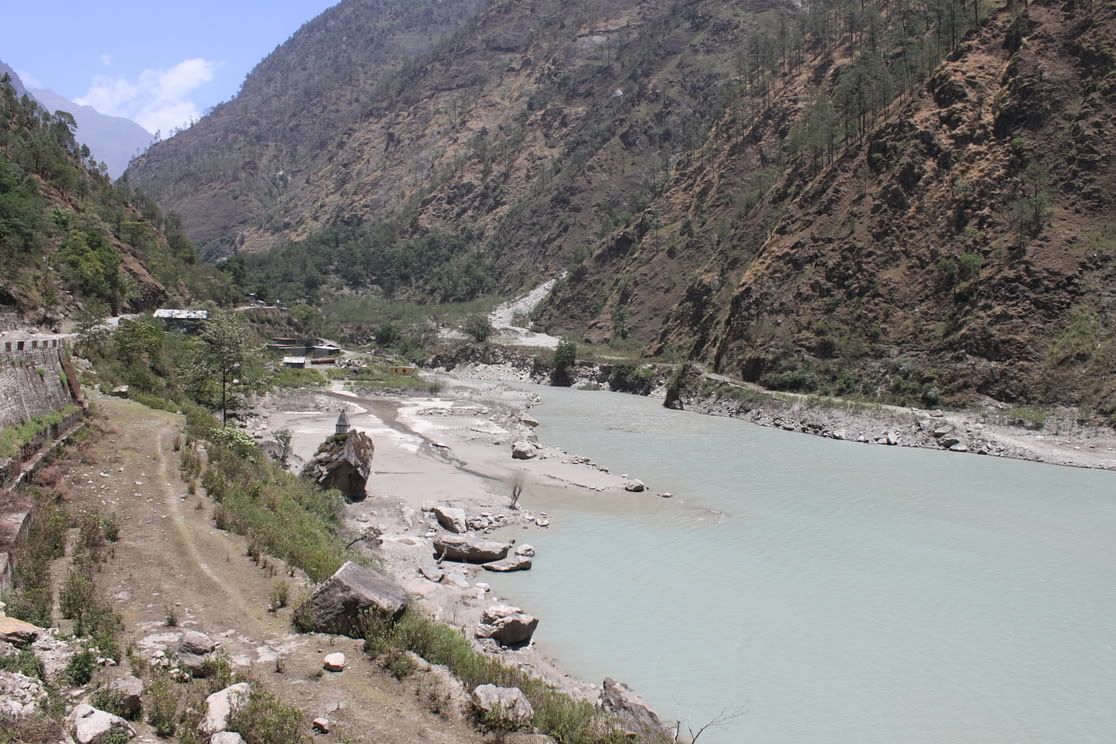 crossing chirkalla and going towards kachoti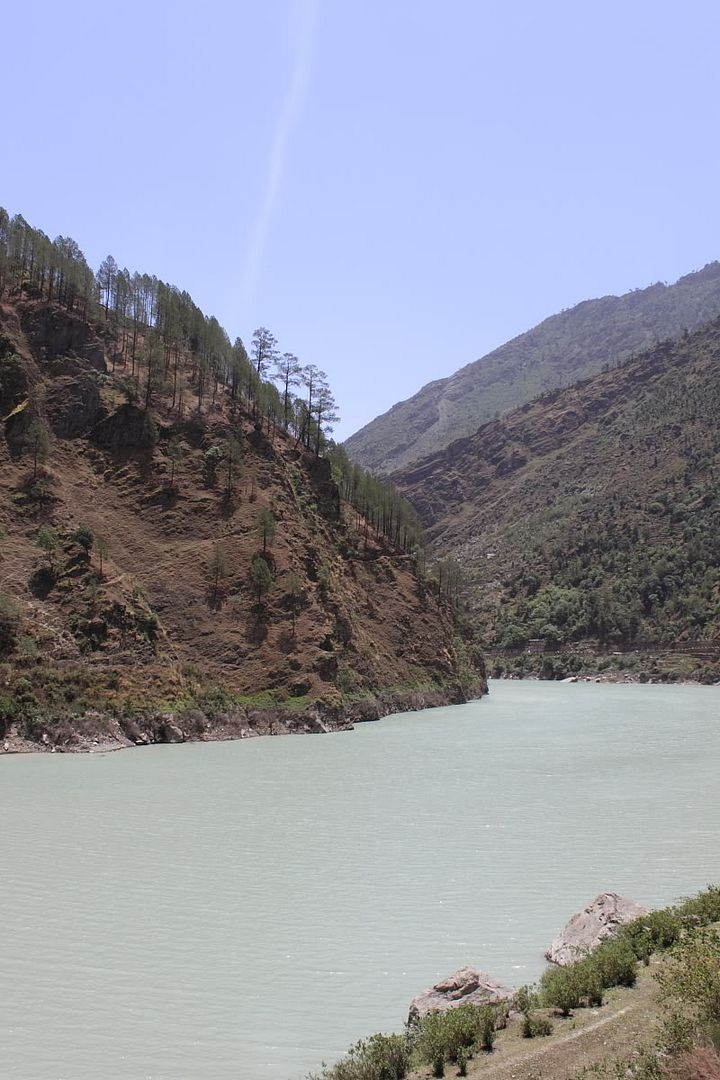 at kanchoti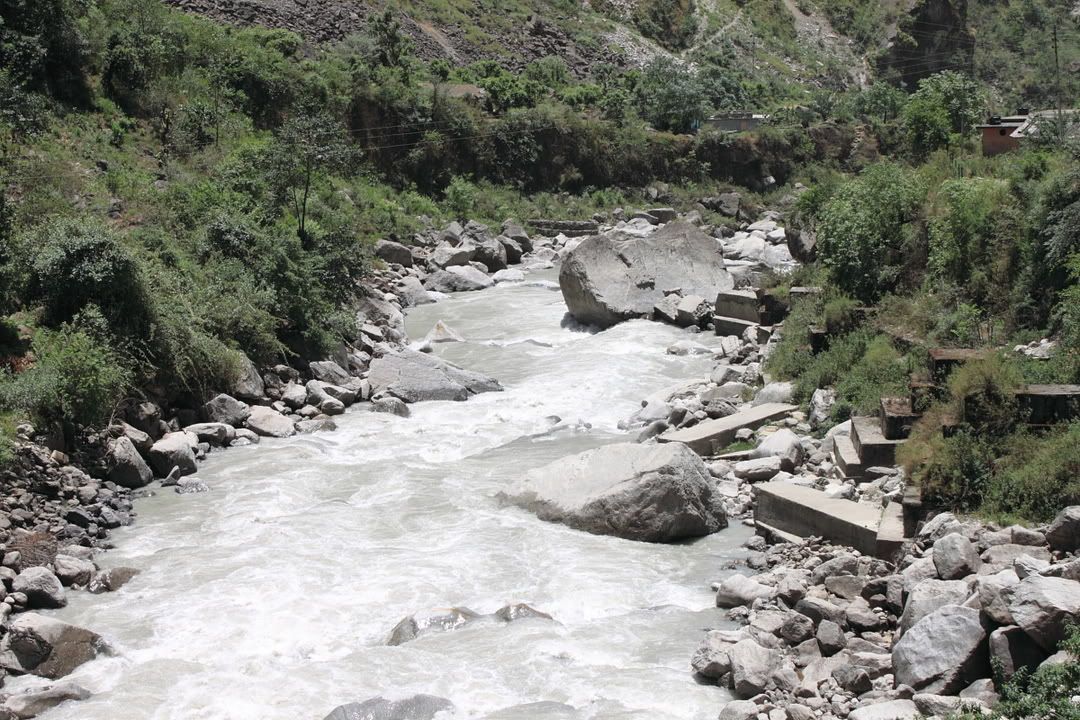 kanchoti ... the fast flowing dhauli
we stopped here for some snacks and some pics :-)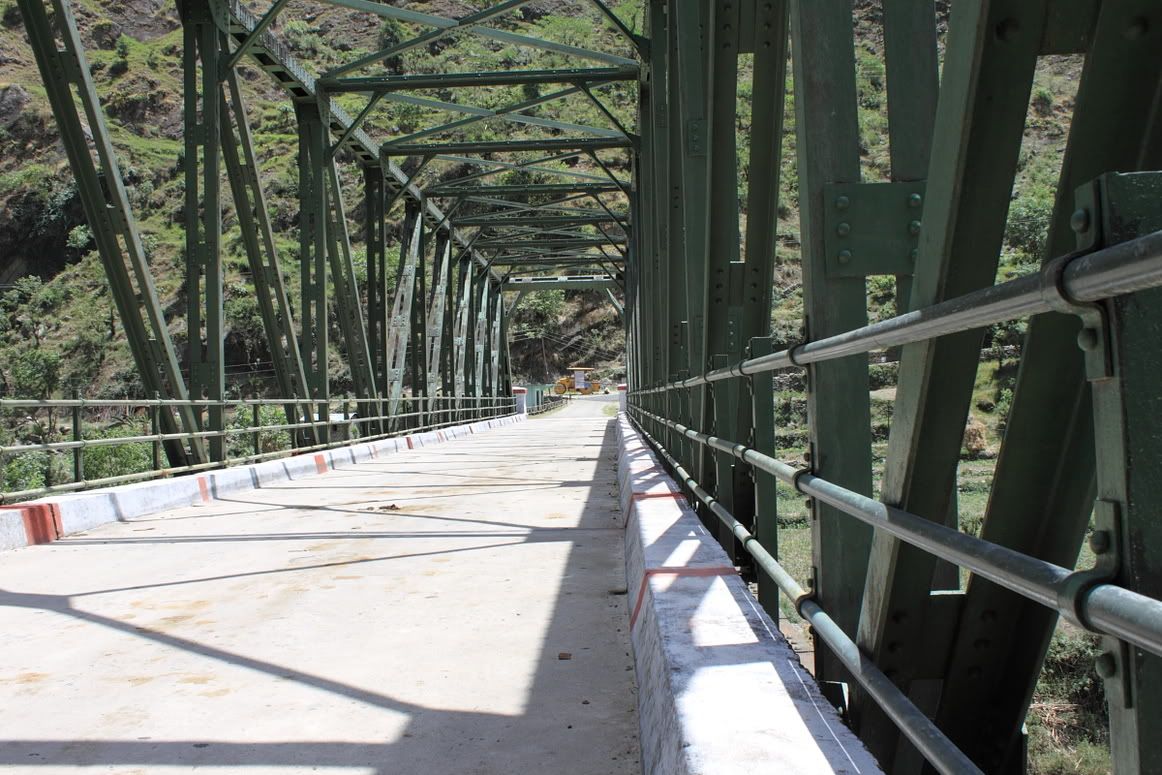 this is the road leading to pangu, himkhola, sosa and narayan ashram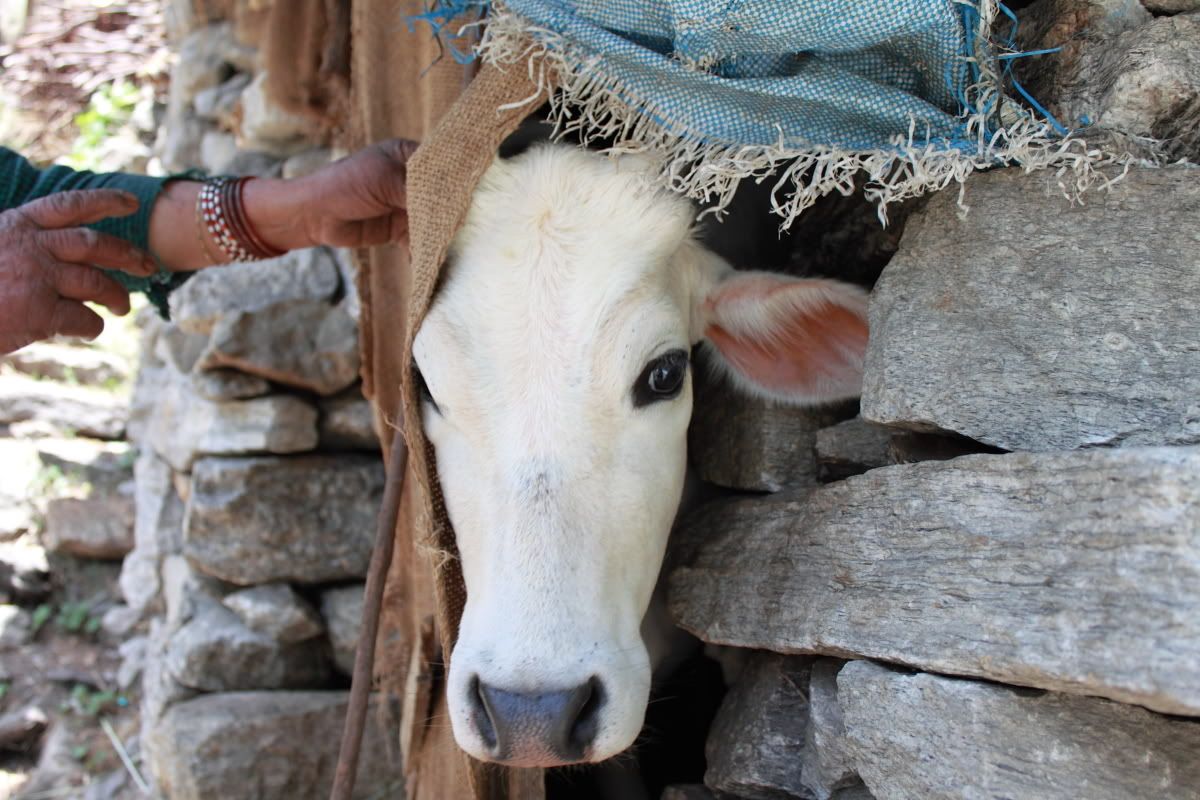 an old lady showing us her cows. she was originally from near berinag, so she could understand our version of pahadi (almora pahadi) better. got pretty happy to know that we also speak her version of pahadi (in darma valley, bhotias speak adifferent version of pahadi) ... as they say in the hills .. even pahadi changes after every 12 miles.