a2h1
You are here ->
Home
->
Kumaon Trip Oct 2011
->
Almora to Himkhola
-> Part 1
Faint view of Trishul, Maiktoli, Mrigthuni, Panwali dwar peaks
We had taken an indica this time around. Tiwari ji's indica was not available - so he had arranged for another one. this time we had taken the flight from delhi to pantnagar - saves us on one day/night of travelling. So we left Mumbai in the morning, delhi in afternoon and were in Almora for dinner.
We left Almora in the morning, planning to reach Himkhola by evening. There was a smaller road from below Binsar to Dhaulchhina .. so we did not go by Chitai but went by this route instead. it is more green and picterusque.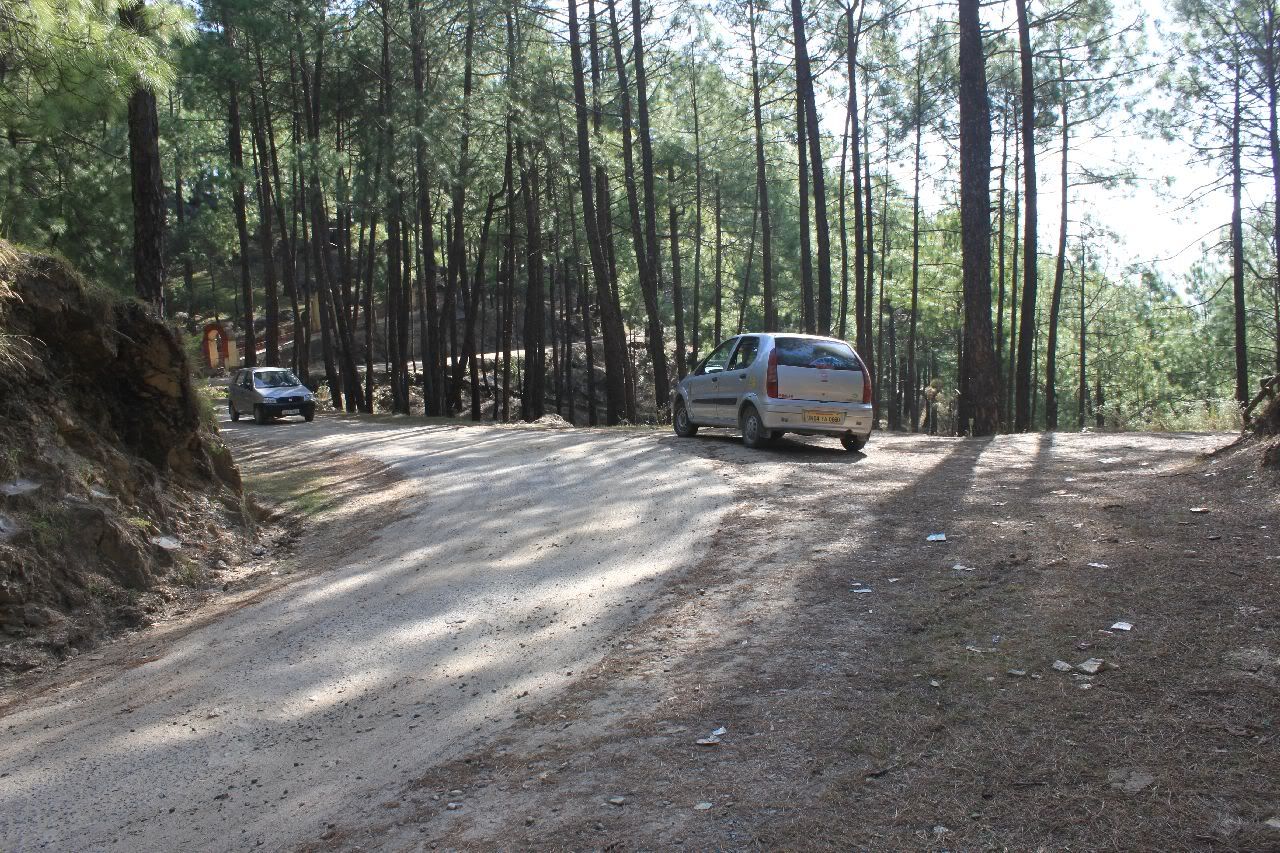 This is the kaccha road ... turn right just before binsar and it will take you straight to Dhaulchhina (just above Paliyun village)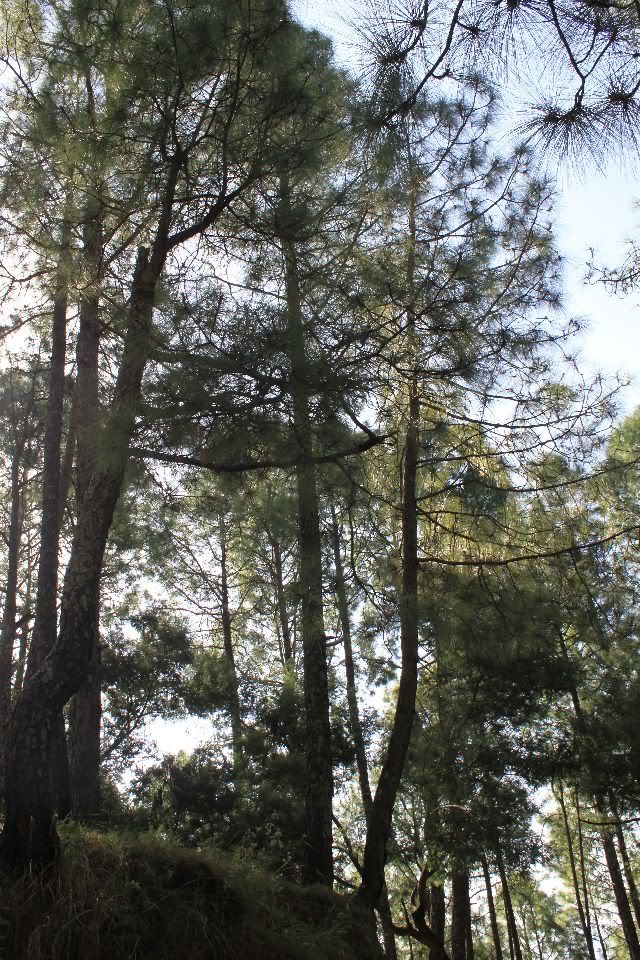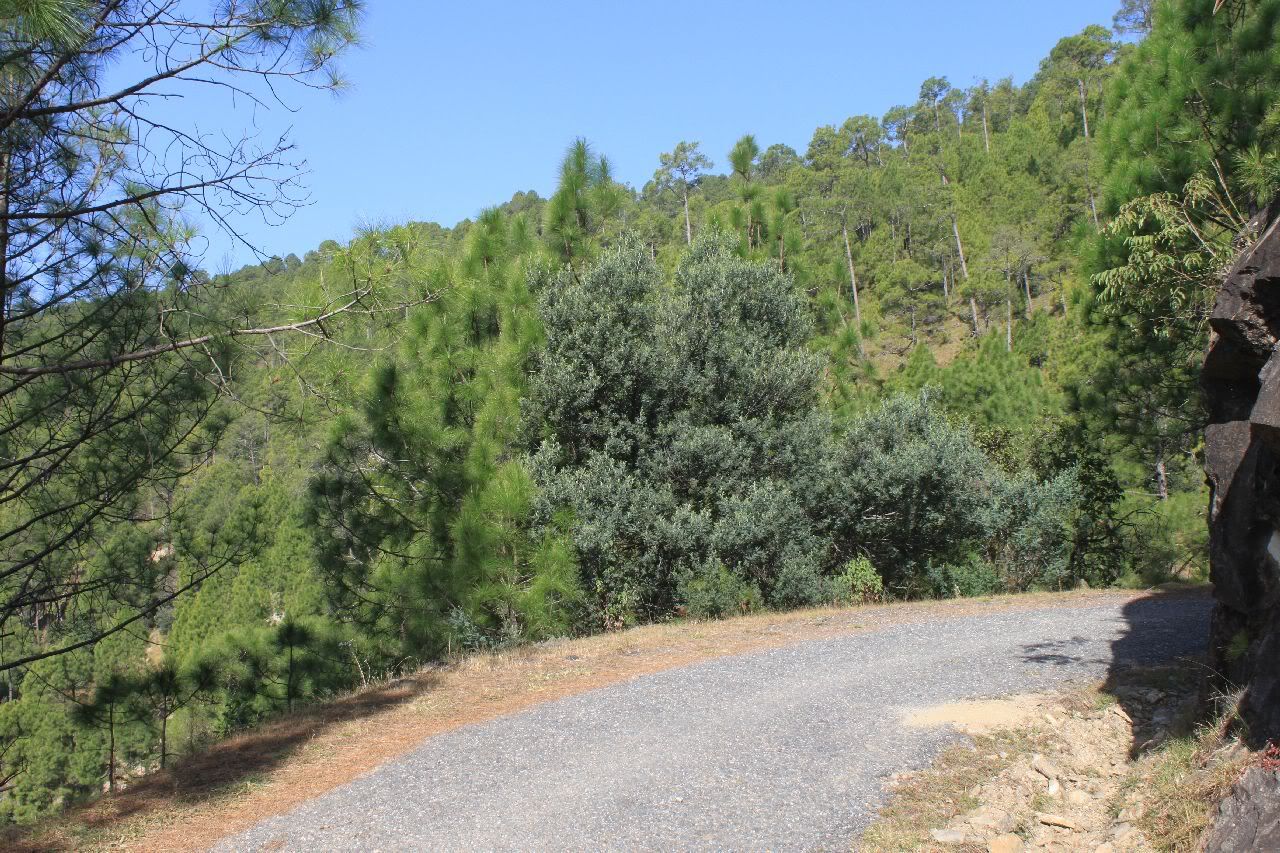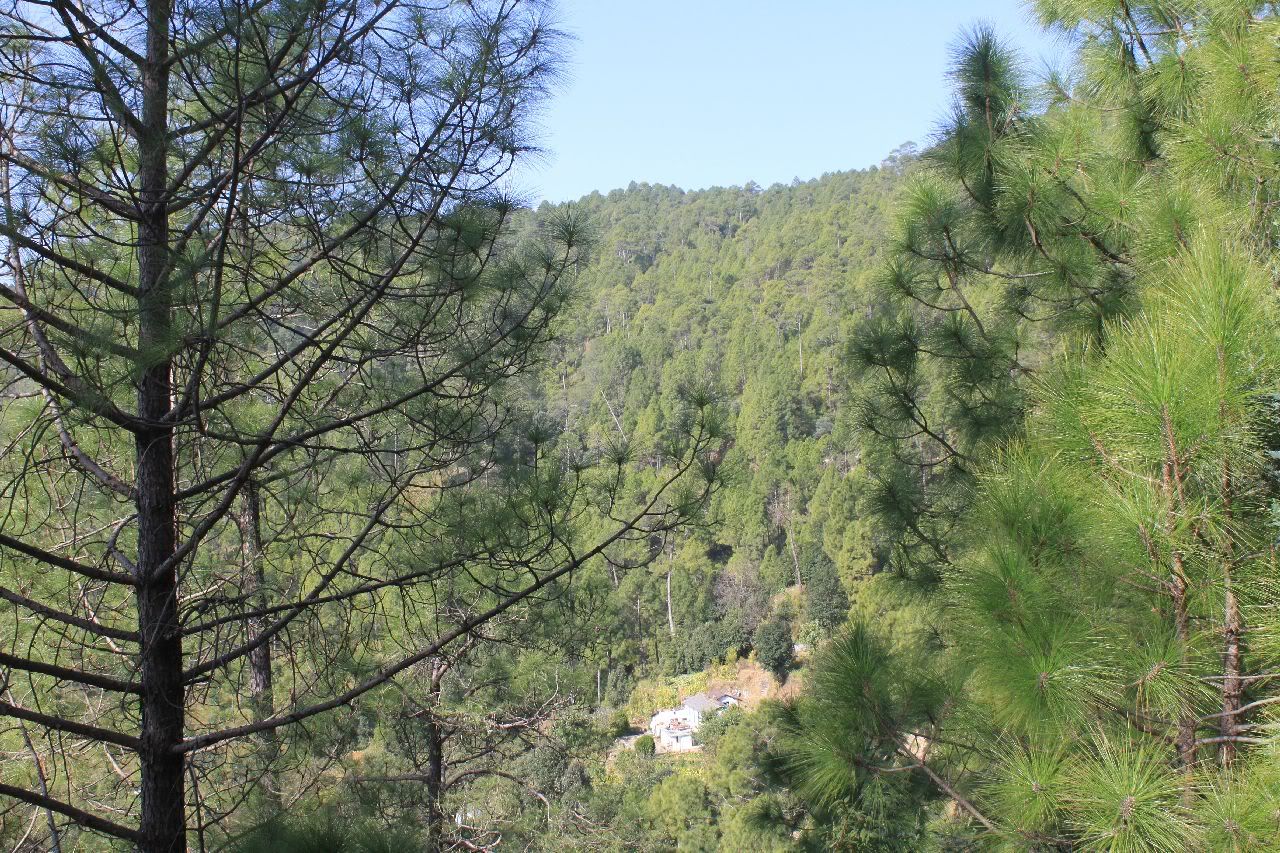 cute huts in the forest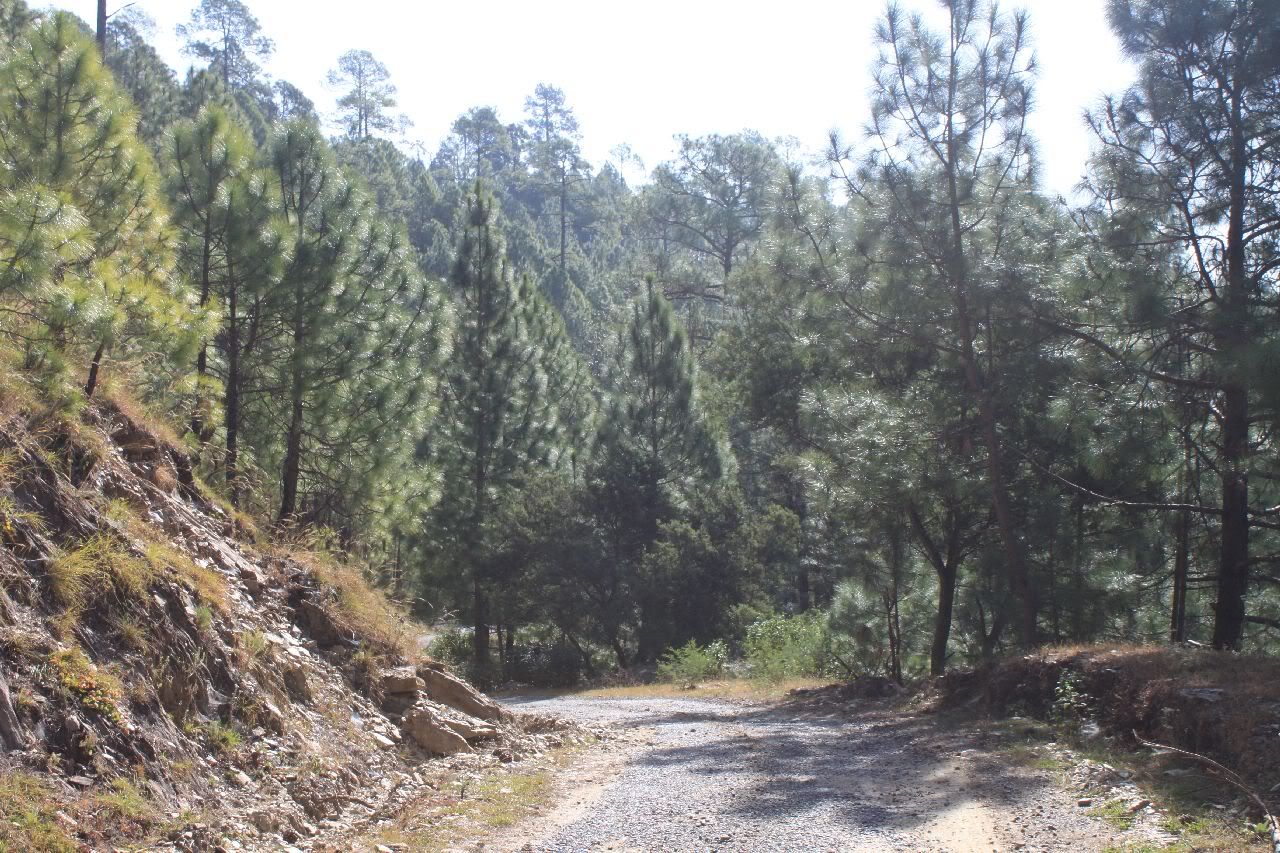 taking a tea break at dhaulchhina ... the paper had some interesting news about snowfall at chhiplakedar.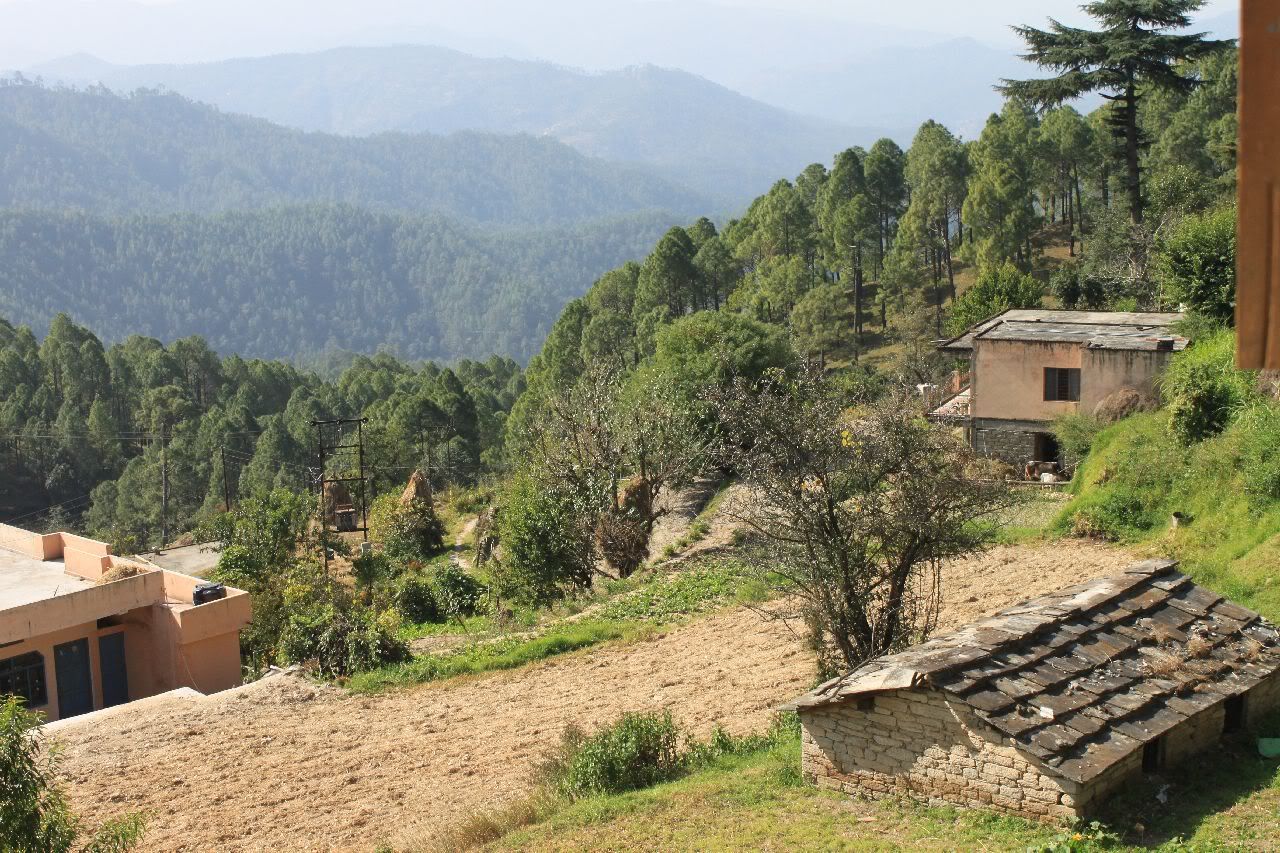 view from the restaurant window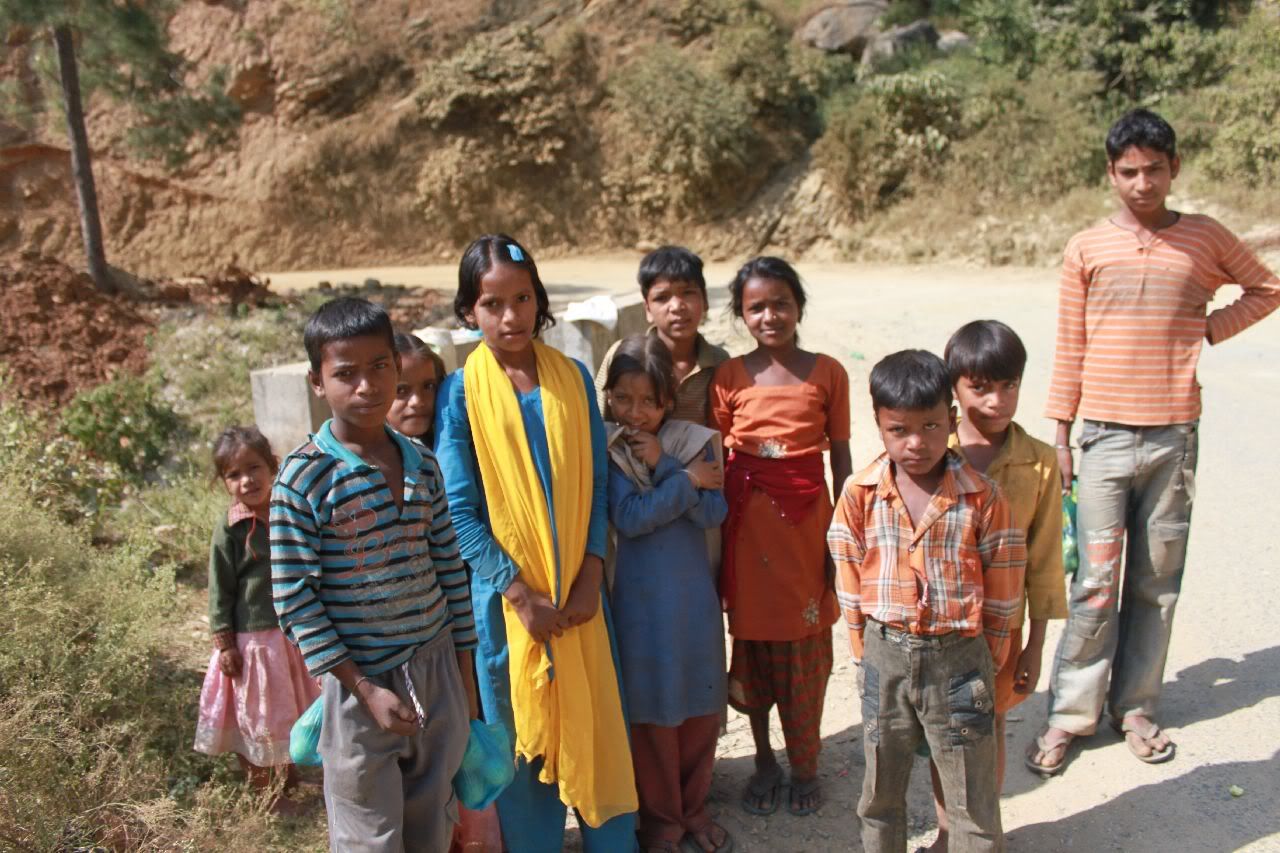 some kids selling guavas
"lutt" -- used in feeding livestock during the winter months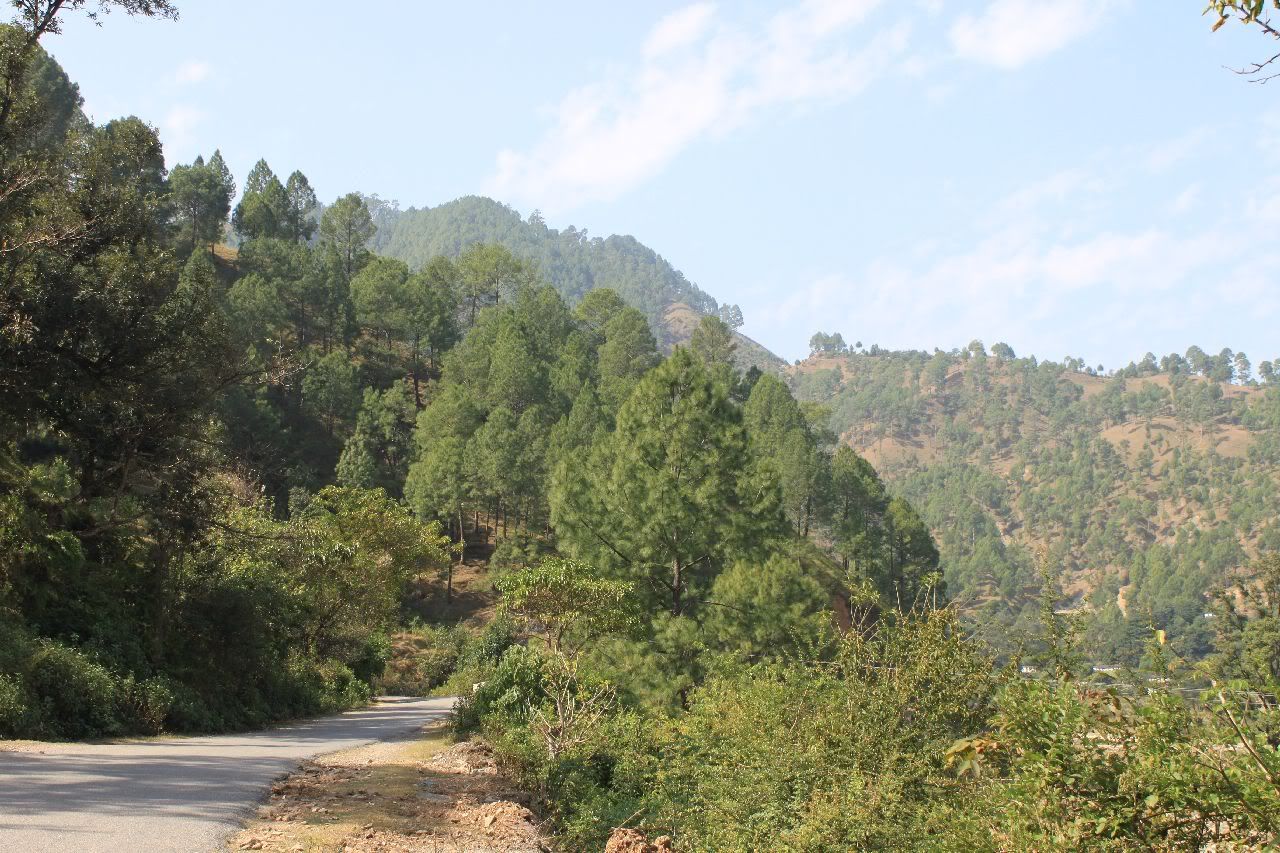 stopped by to wash the guavas in a gadhera (stream)