a2lp2
You are here ->
Home
->
Bedni winter trek
->
Almora to Lohajung
-> Part 2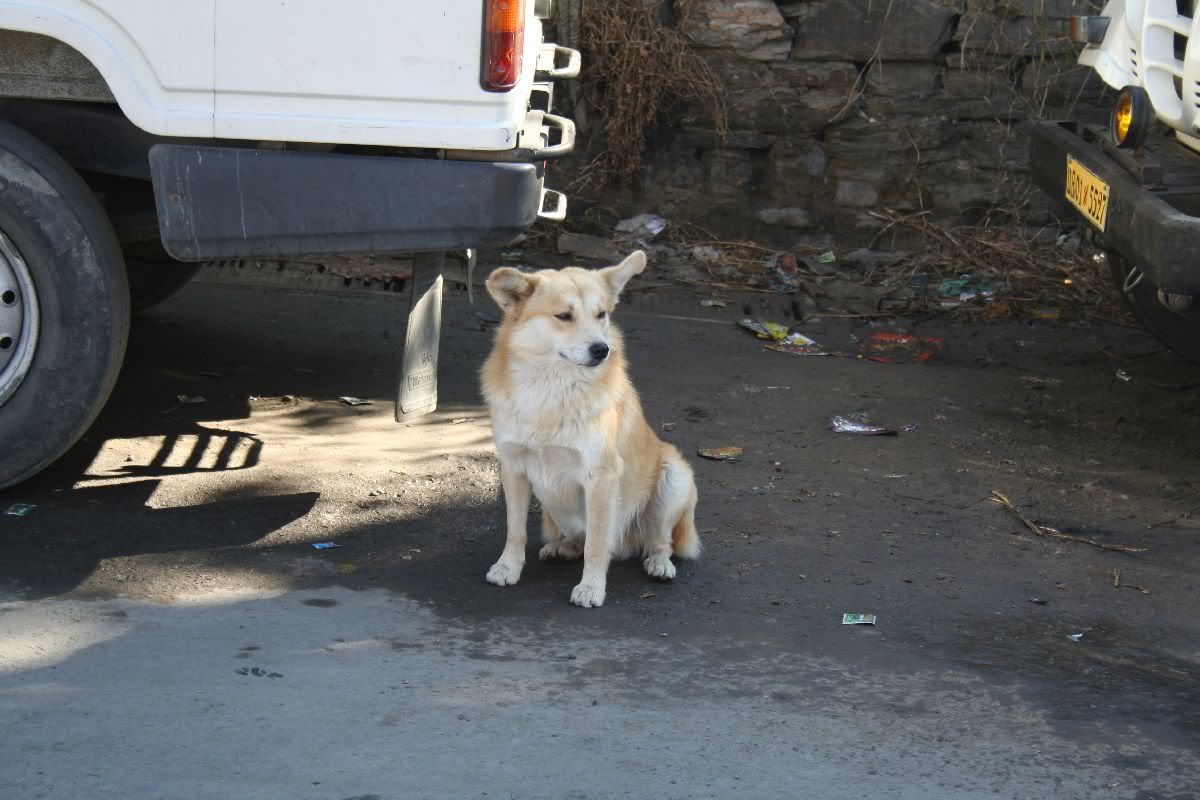 Spotted a cute pahari kukkur (hill dog) at the taxi stand.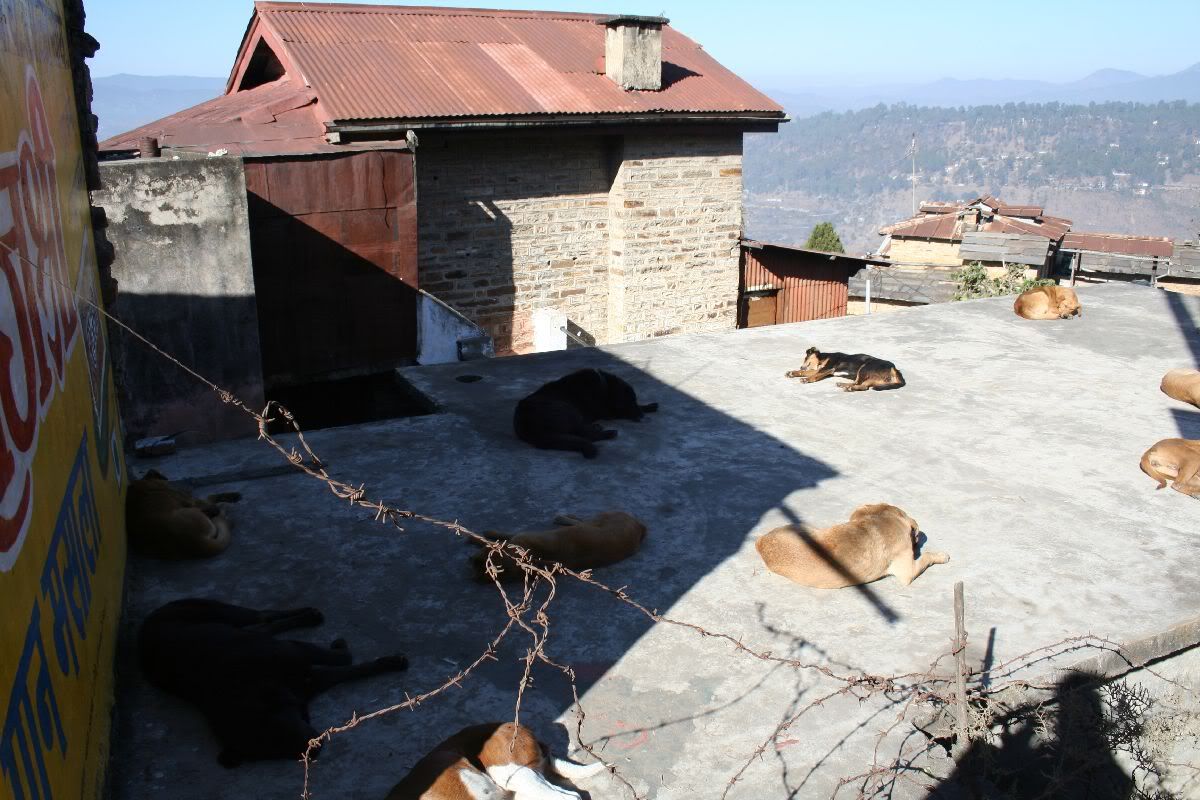 All the dogs are enjying the winter sunshine.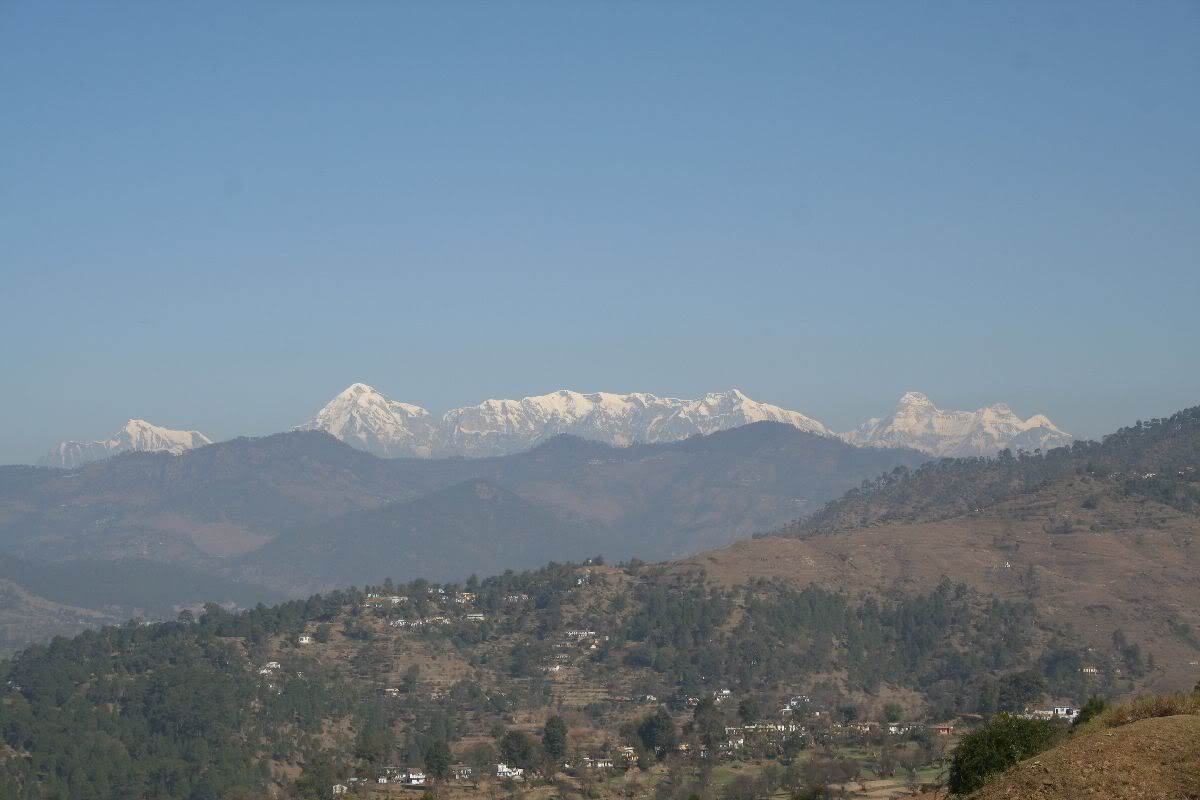 This shot was taken while travelling from Almora to Garur (the route which goes down from Almora to Kosi). The peaks visible are Nanda Ghunti (bell of Nanda devi - notice the bell shape), Trishul (Trident - the shape will be clear in the later pics), Maiktoli and the Goddess Nanda Devi herself.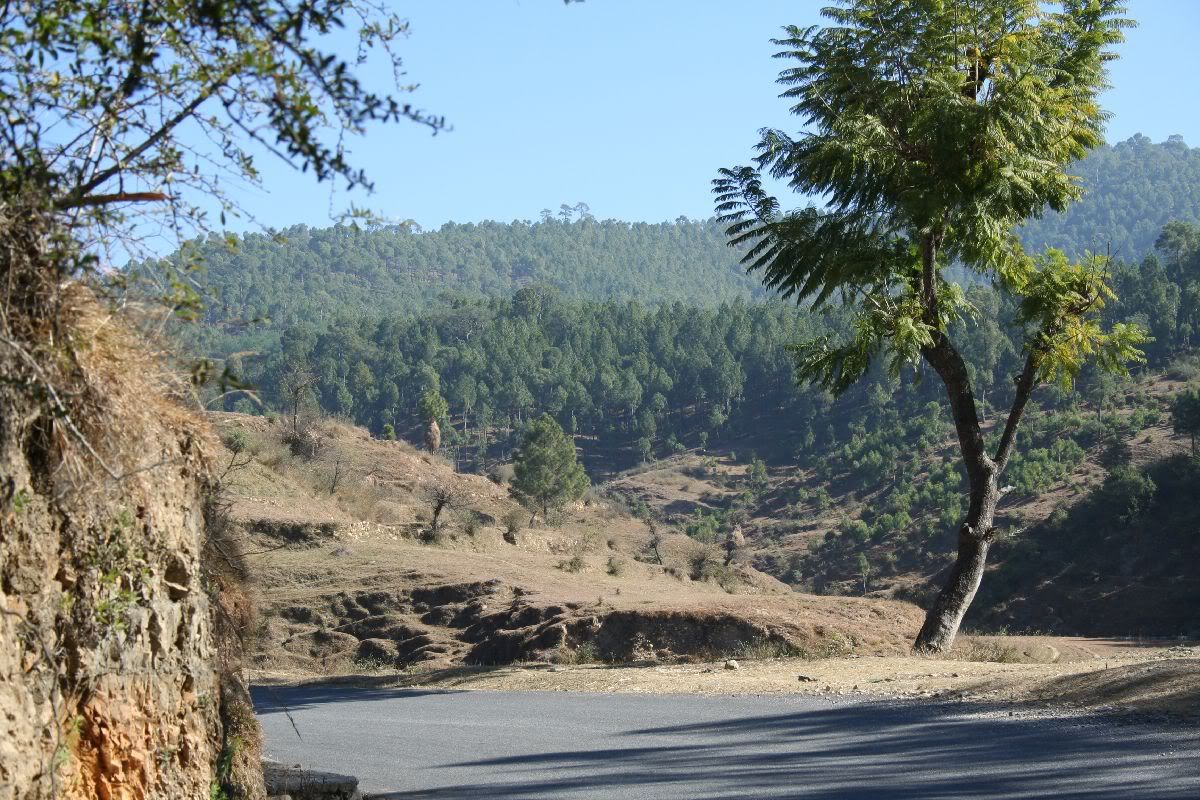 This was just a random pic, taken from the moving jeep.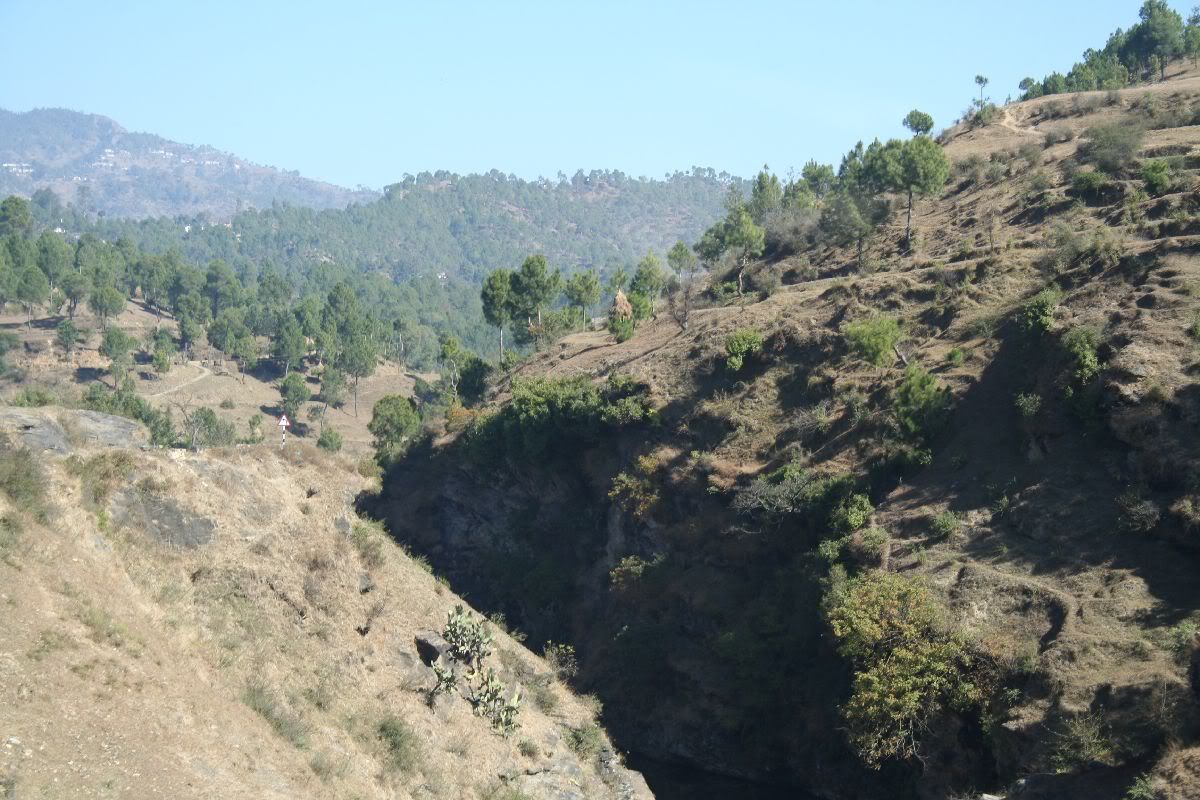 The roads have definitely improved - I guess General (Retired) B.C. Khanduri is pushing hard for the development of roads in the state.
We reach Kausani. Sonia Gandhi also has some property over here. Trishul now seems much closer.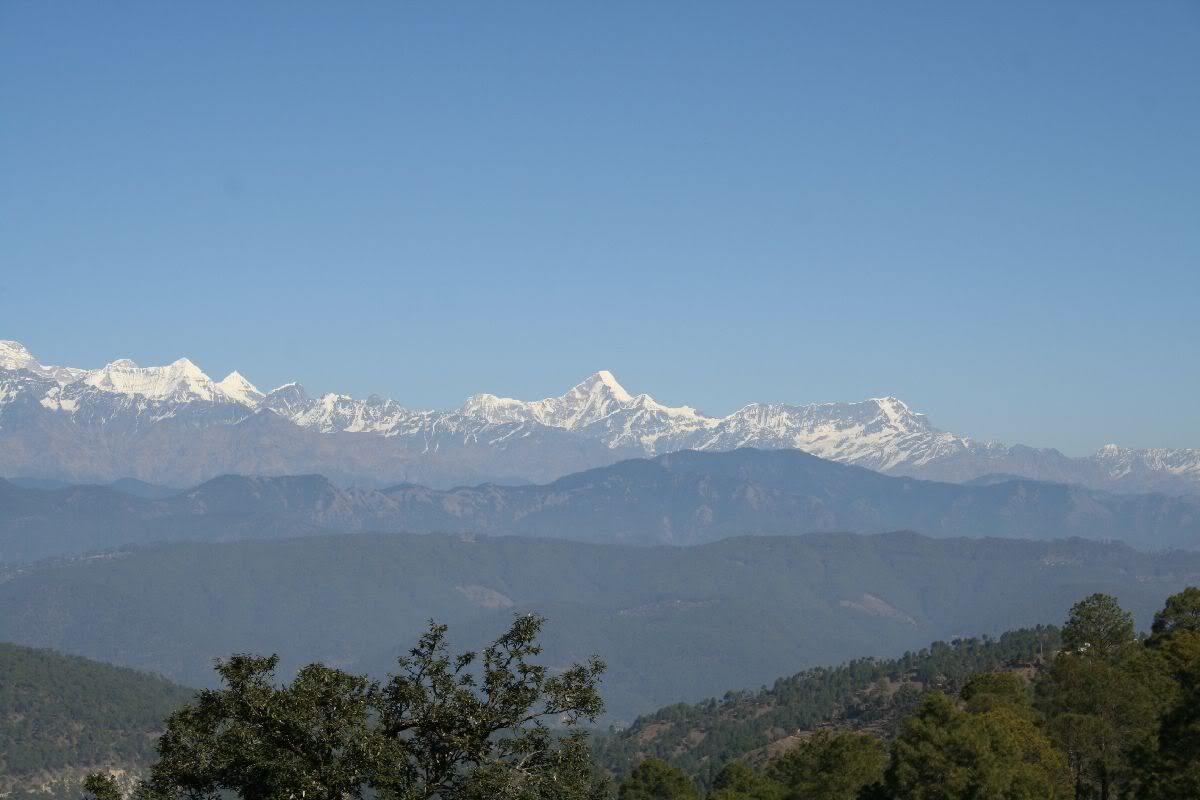 the peak on the right is Nanda Kot (Nanda's Castle). All these peaks like Trishul, Nanda Ghunti, Maiktoli, Panwali dwar, Nanda Kot, etc form a wall around Goddess Nanda Devi, protecting her.
Home
->
Bedni winter trek
->
Almora to Lohajung
-> Part 2