a2lp3
You are here ->
Home
->
Bedni winter trek
->
Almora to Lohajung
-> Part 3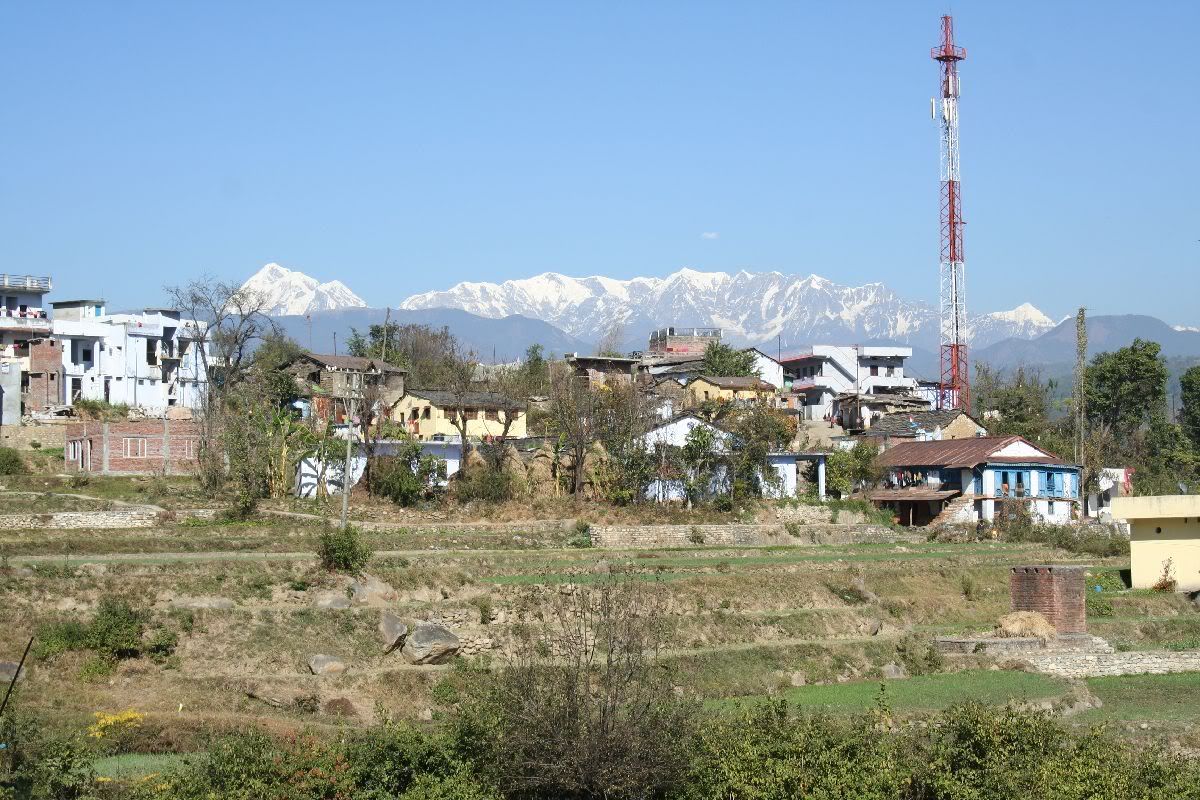 This pic was taken from Garur. I had told my guide to come and meet me over here. We took a jeep from Garur to Lohajung.
The path from Garur to Gwaldam is very pretty.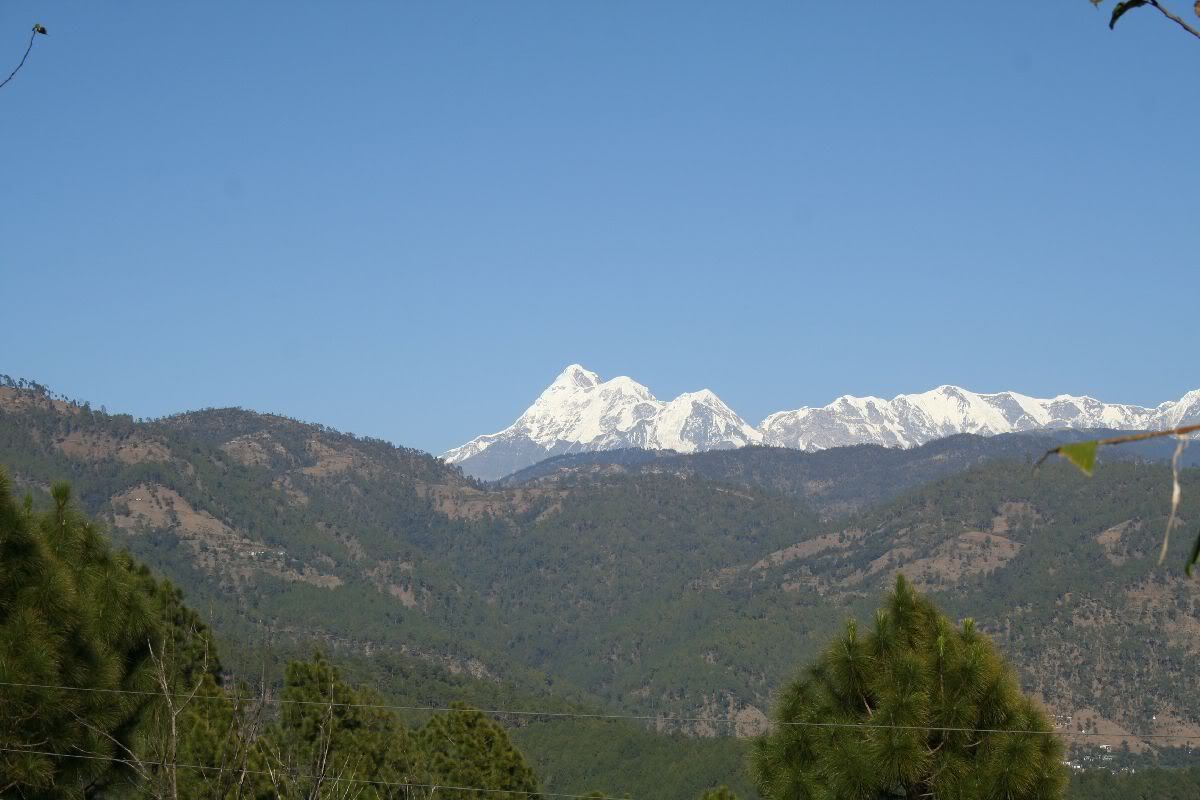 Stopped to take some pics on the way to Gwaldam. The people living near this taxi stop must be getting some nice views throughout the year :-)
Now the three spikes on Trishul (Trident) become more clear from this angle.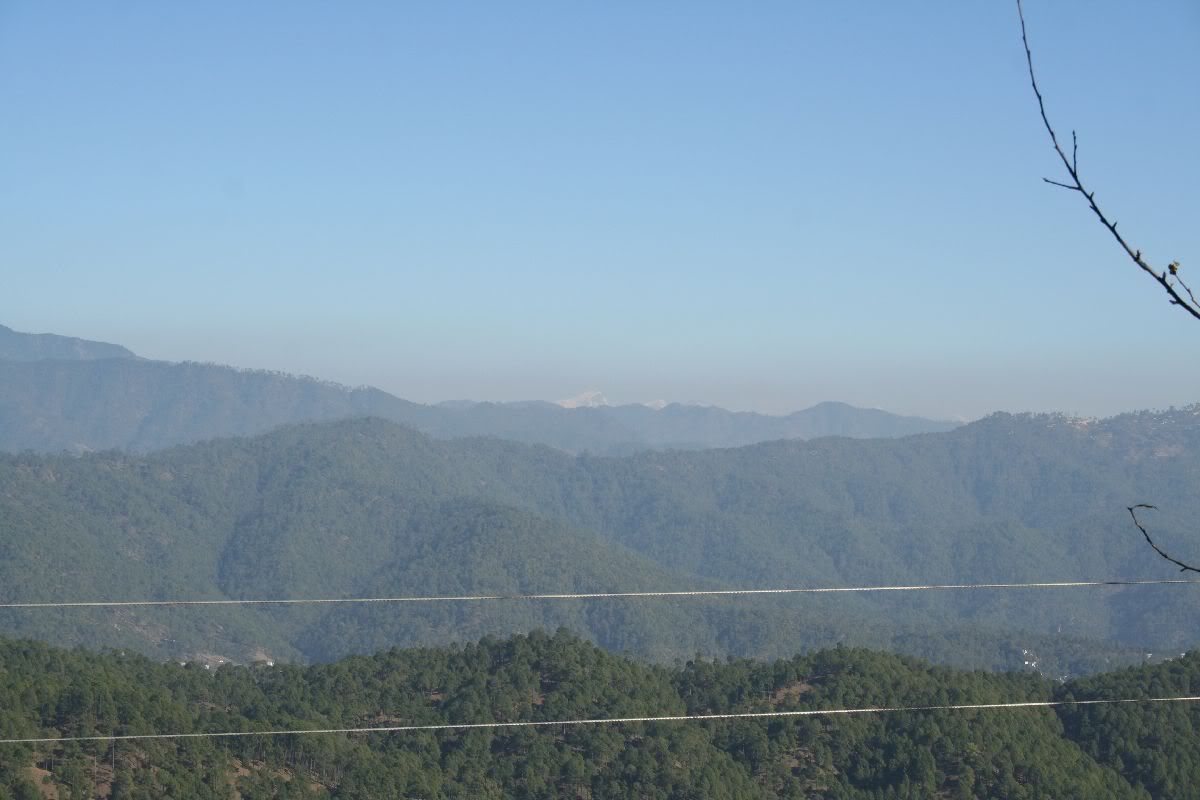 Far in the distance, one can see the Api peak of Nepal. For close up view of this peak, check the trip report to Narayan Ashram over
here
.
Finally we reached Gwaldam. Stopped here for some chai (tea), samosas and sweets.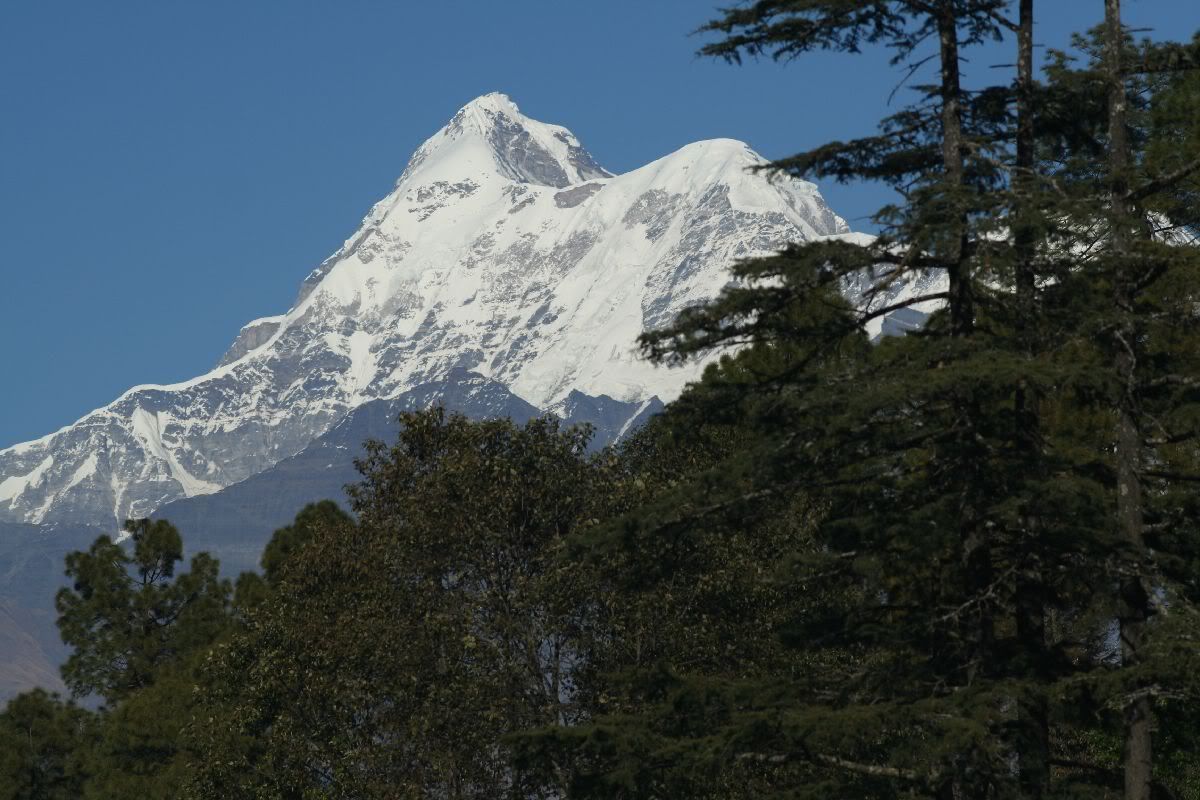 This is a close up view of Trishul from Gwaldam, taken with a great difficulty - since I discovered that my tripod was broken. Had to adjust the tripod with a small twig. :-)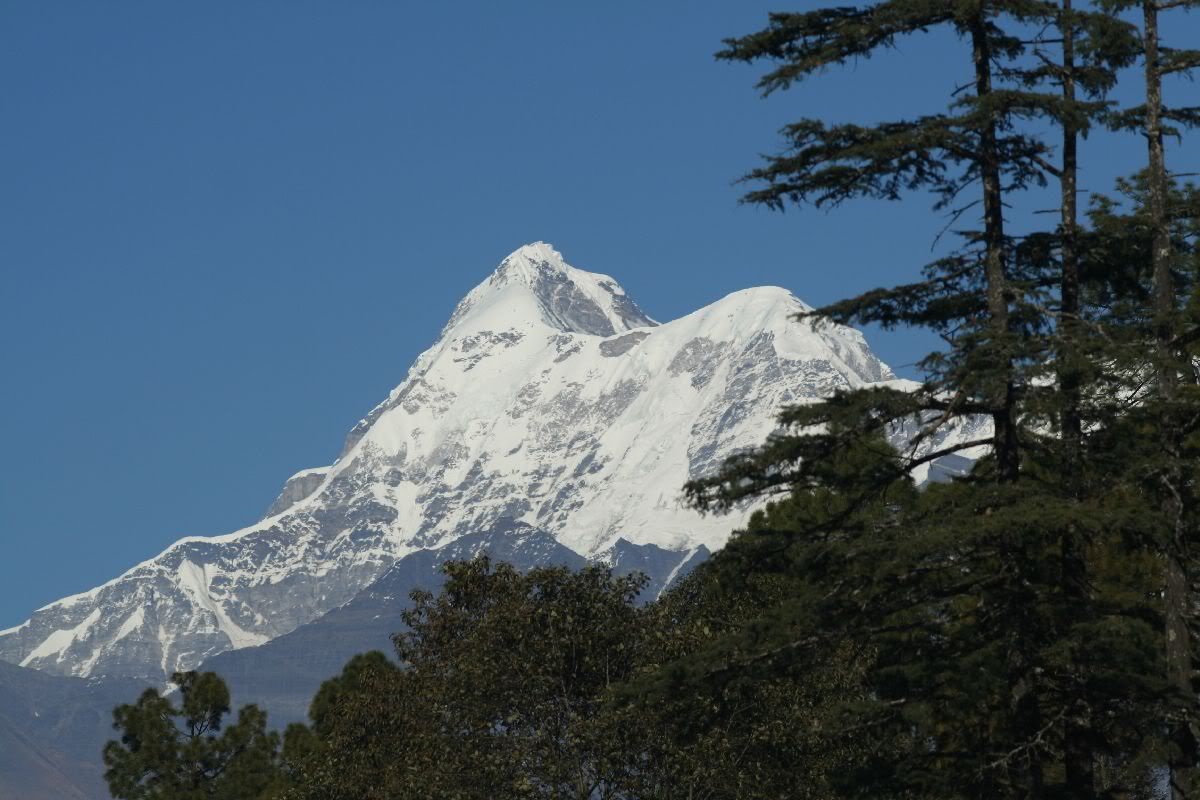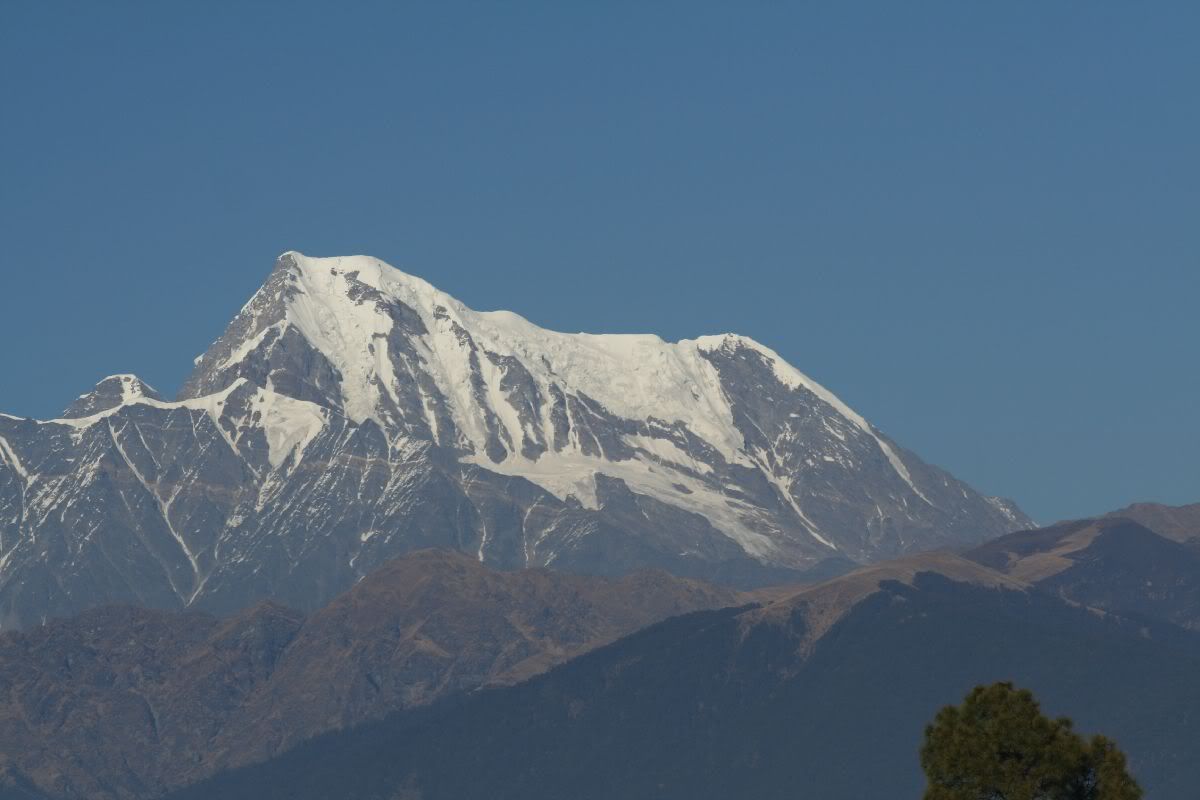 This is a close up shot of Nanda Ghunti, which is to the left of Trishul. Just below Nanda Ghunti lies Ali and Bedni bugyal - the patch of grass above the tree line. This is where we planned to trek to.
Home
->
Bedni winter trek
->
Almora to Lohajung
-> Part 3