a2lp4
You are here ->
Home
->
Bedni winter trek
->
Almora to Lohajung
-> Part 4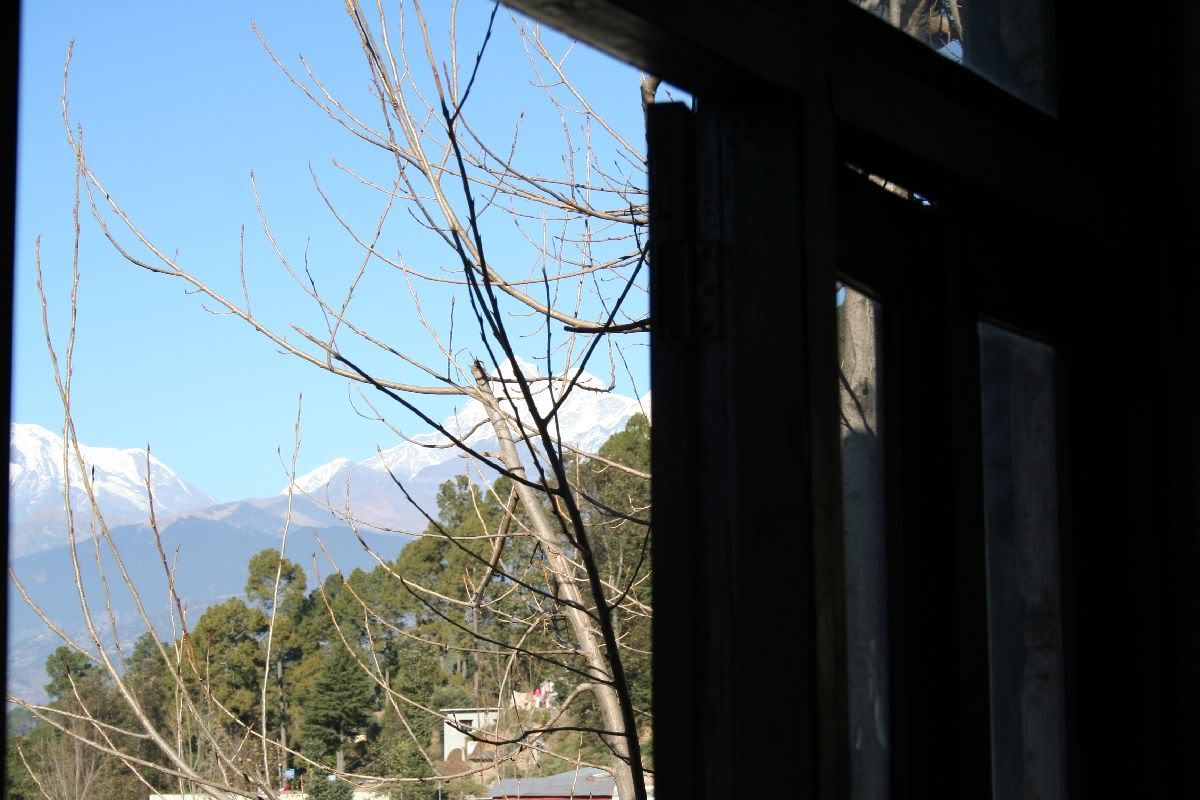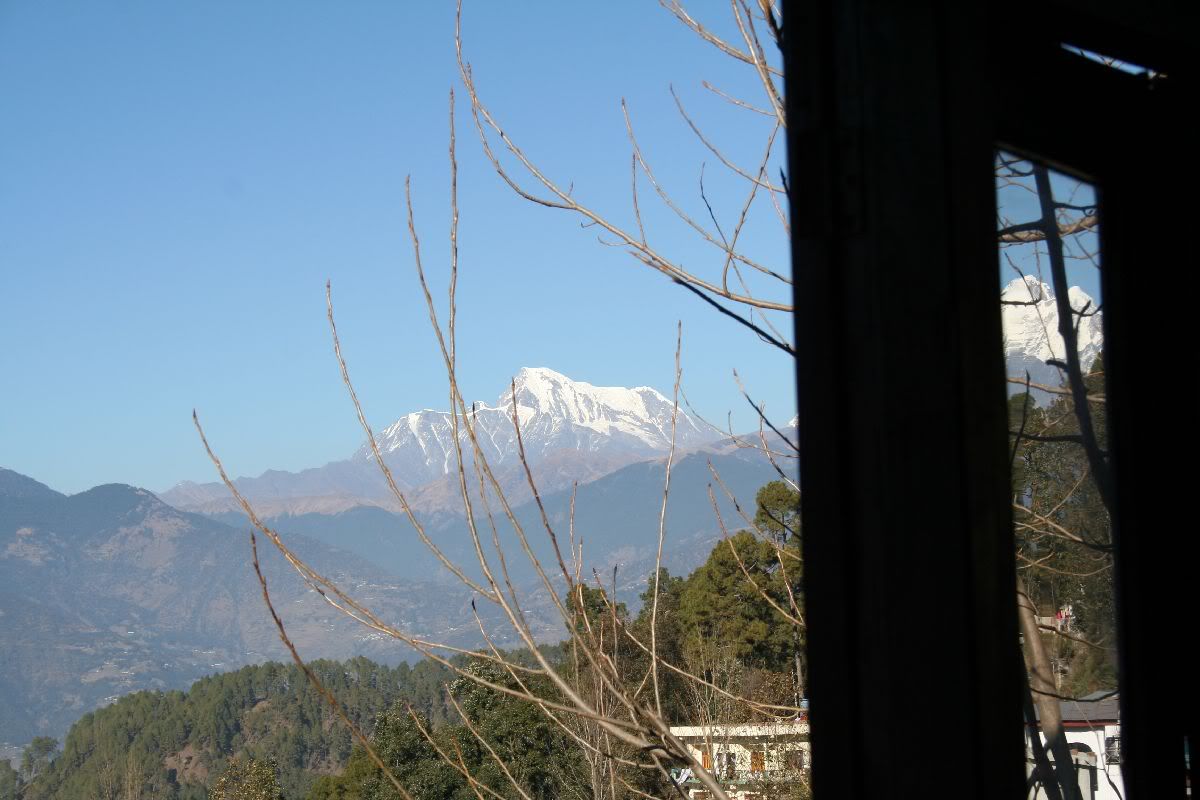 The above two pics were taken from inside the dhabha where we were having some snacks.
This was taken on the way to Deval - which is the last town on this route. After Deval, all the stops are villages.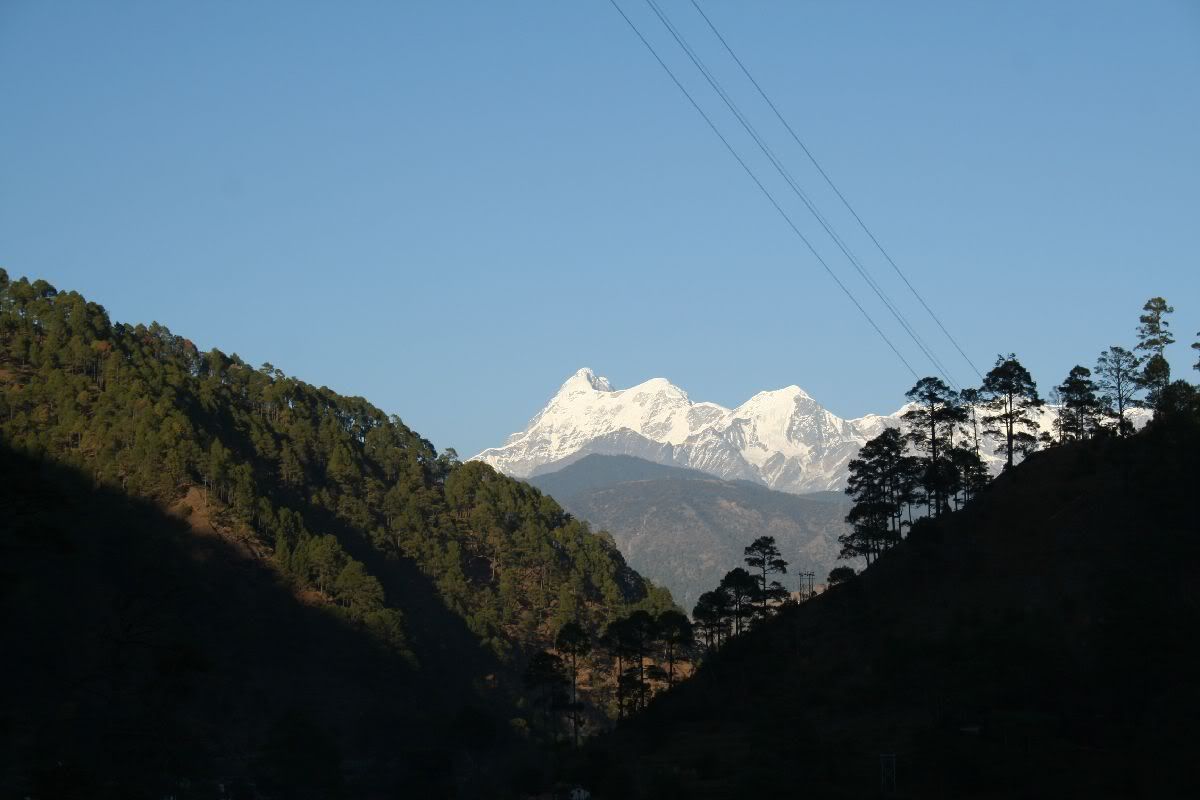 the evening was now on and we were trying to reach Lohajung before nightfall.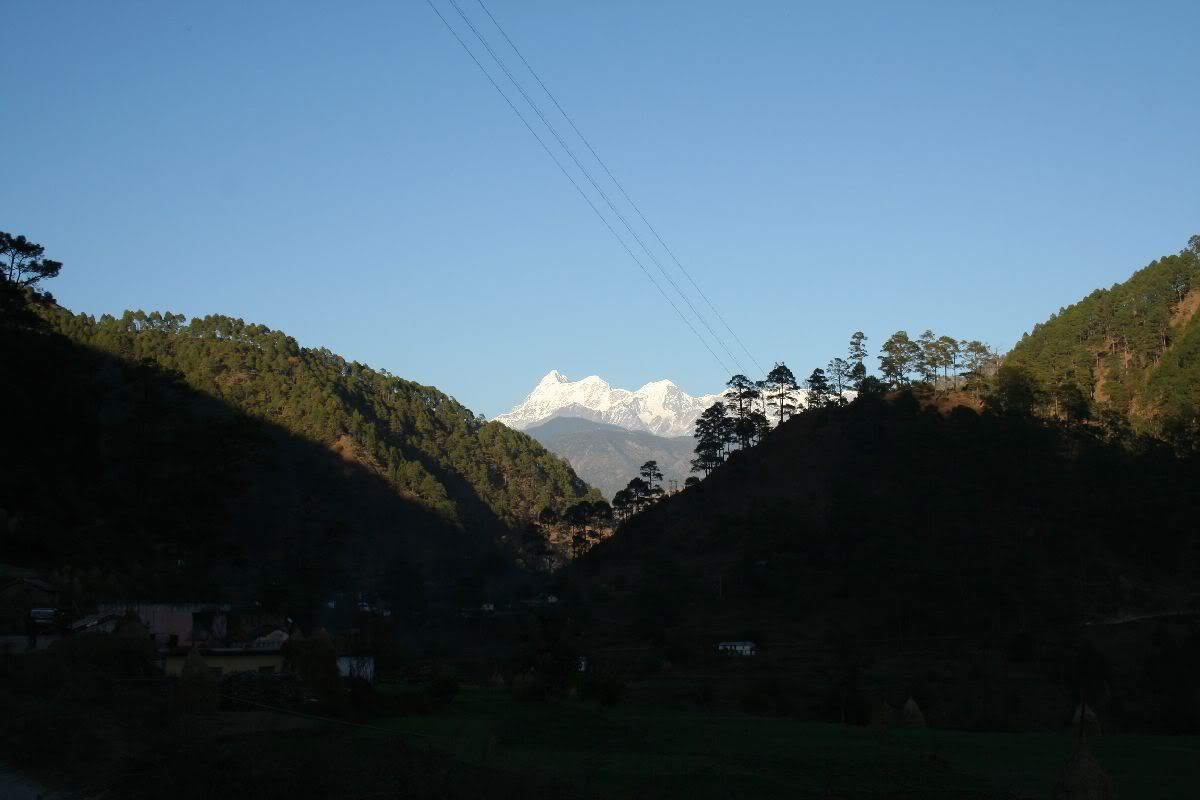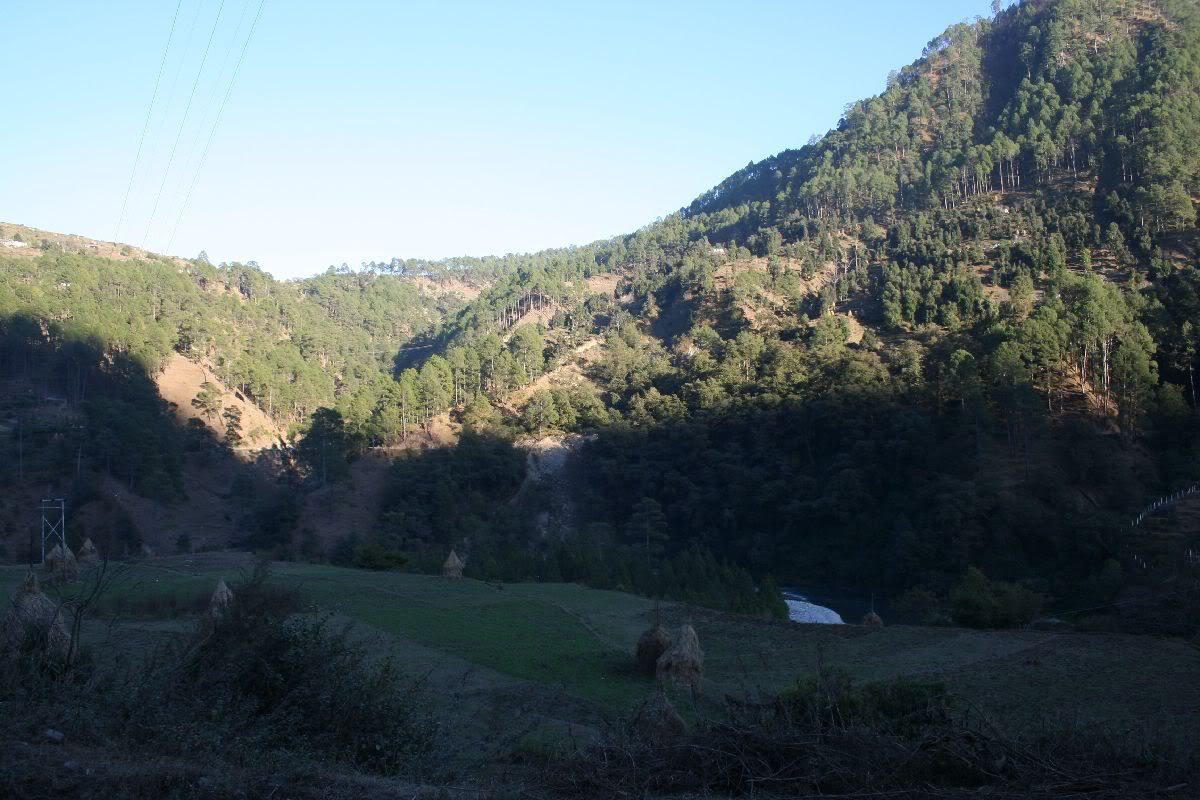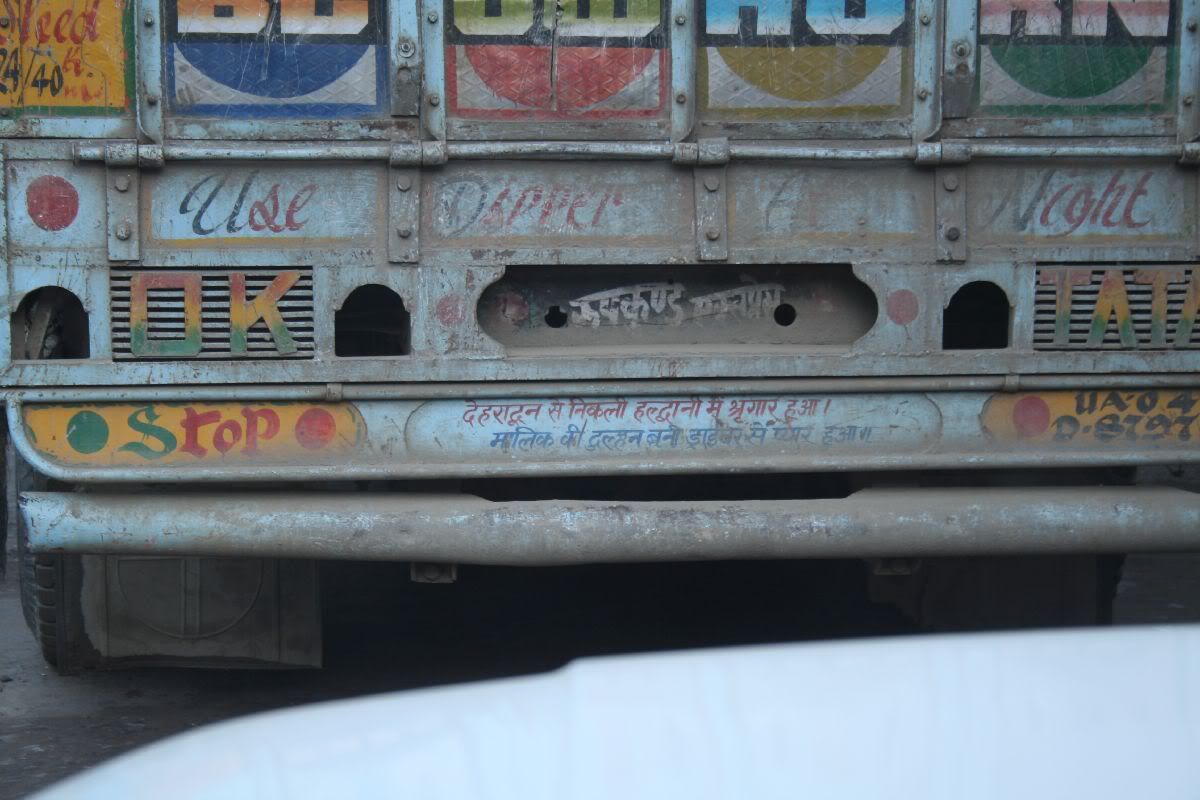 There were some funny remarks written behind trucks and jeeps. This one read -
देहरादून से निकली, हल्द्वानी में श्रृंगार हुआ. मालिक की दुल्हन बनी, ड्राईवर से प्यार हुआ.
Tranlation -> She started from Dehradun, did her make up in Haldwani. She became the bride of the owner, but fell in love with his driver.
Now this is a driver who does not live in fear of his employer :-)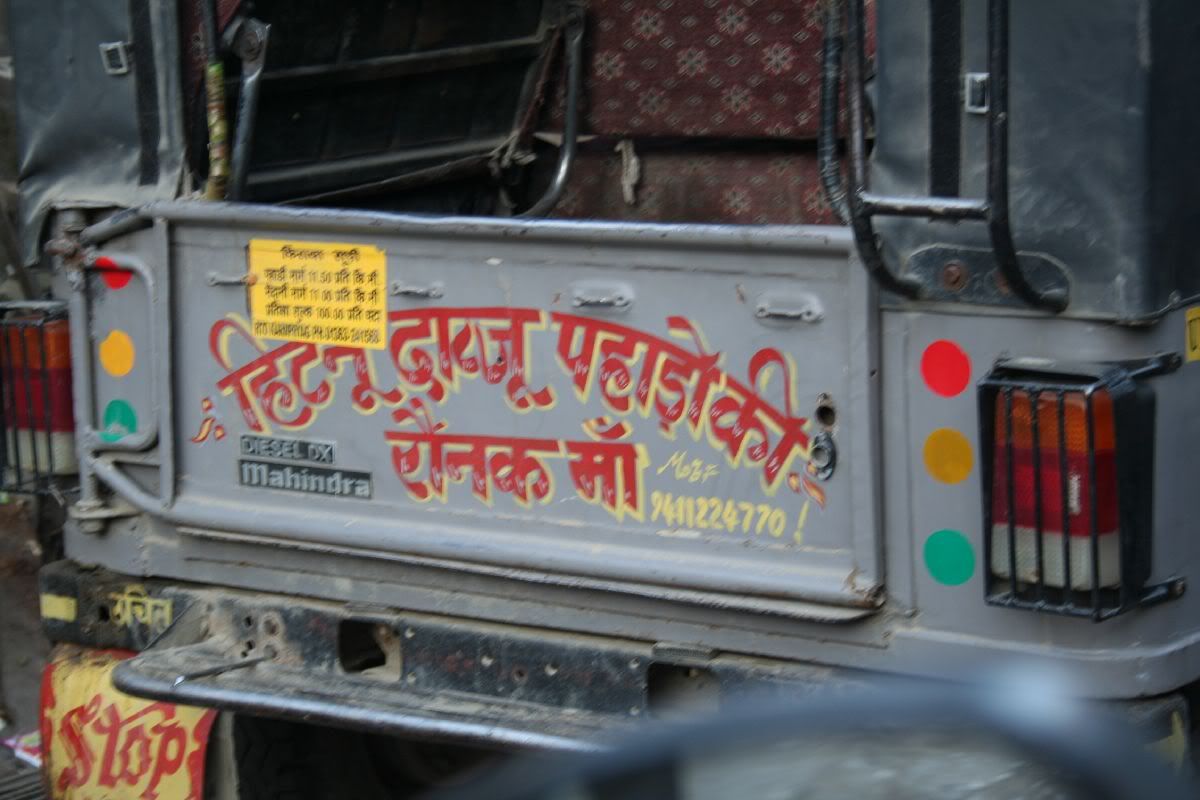 Now this is a pahadi (hill language) statement written behind the jeep. It reads ->
हिट्नू दाज्यू पहाडों की रौनक माँ
Translation -> Come with me elder brother, into the beauty of the hills.
Reached Lohajung and it was almost dark.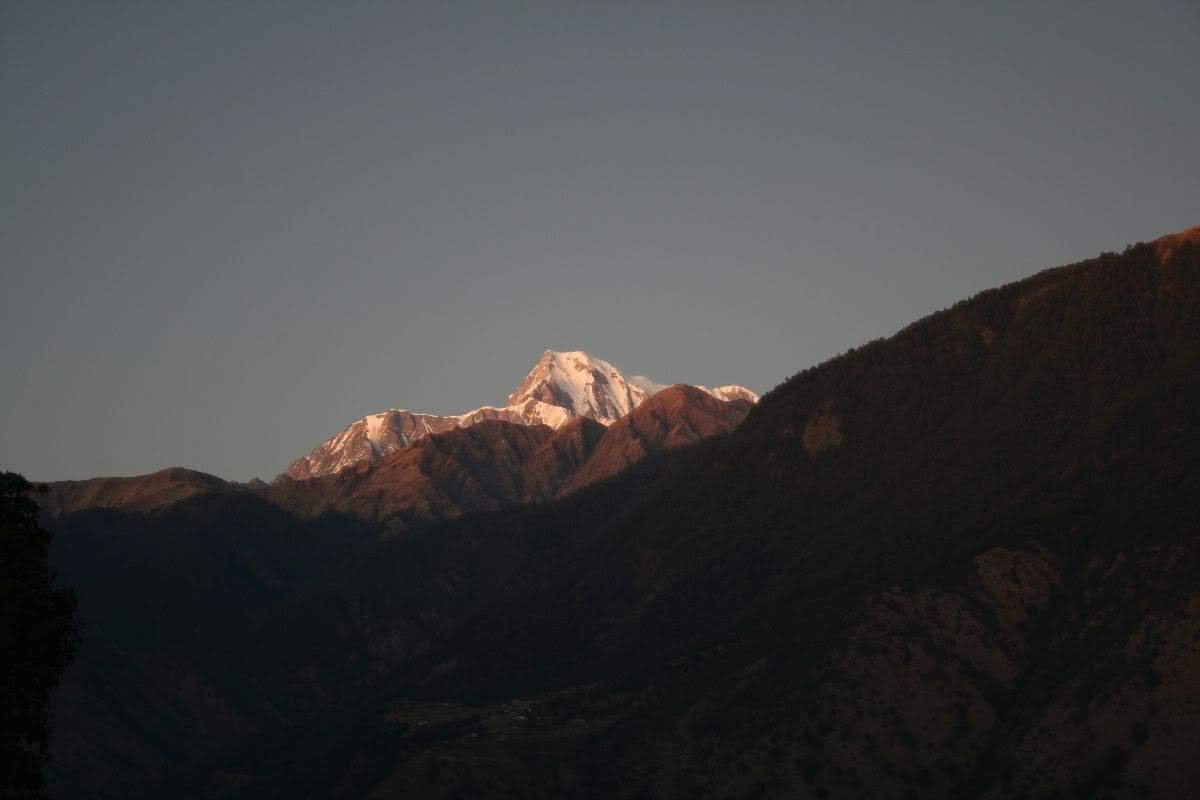 Nanda Ghunti (Nanda's bell) at dusk.
Home
->
Bedni winter trek
->
Almora to Lohajung
-> Part 4