L2bp1
You are here ->
Home
->
Bedni winter trek
->
Lohajung to Bedni Bugyal
-> Part 1
Nanda Ghunti - another dusk shot. It looked really beautiful from Lohajung in the sunset (actually, it looked beautiful in sunrise, during the day, at noon and atsunset also. I guess if ( had night vision, then I would have left a comment saying it looked really beautiful during night also) :-)
In Lohajung, we stayed at Major Patwal's tourist lodge. The address of this place is given
here
. This is the best place to stay in this whole area - in my opinion this is better than the standard GMVN places, since this is a private run enterprise. Even the food is more healthy and most of it is grown in their own gardens. I tried to take some pics of the stars in the night sky but it was really difficult. The shutter cannot be opened beyond a certain time.
Even though the pictures do not do true justice to it, the night sky looks really beautiful from high altitudes.
This is the room where we slept. Nothing facy, but a very cosy place.
Nanda Ghunti at sunrise - it looked very beautiful, just like the evening before ;-)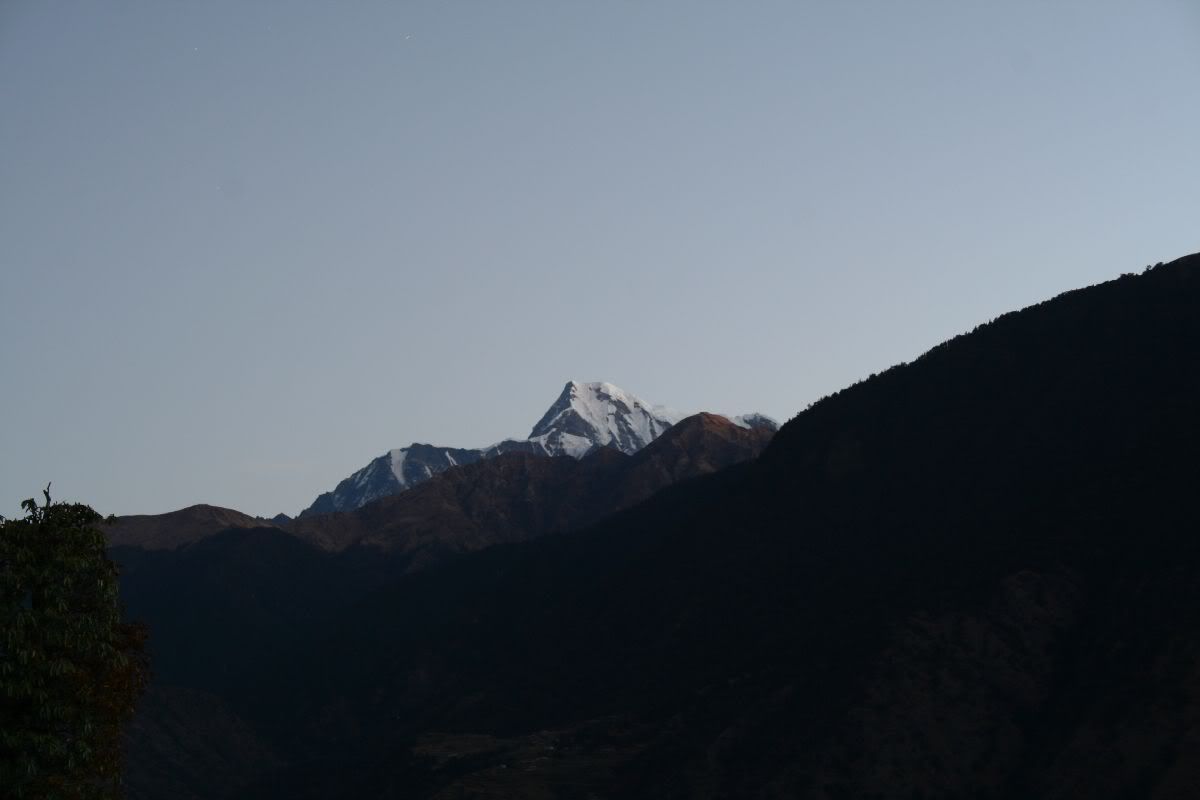 Nice view while enjoying your morning chai (tea) and listening to the musical chirp chirp of the birds.
Shucks, this pics was spoiled.
We managed to get a right sized twig to hold the tripod for this pic.
Home
->
Bedni winter trek
->
Lohajung to Bedni Bugyal
-> Part 1